These Super Bowl appetizer recipes will bring your game day to the next level with amazing snacks like mozzarella sticks, pigs in a blanket and potato skins!
From the classics like baked chicken wings to exciting new tastes like Philly cheesesteak egg rolls, you and your guests will have plenty of fuel to get through to the final score. For more great ideas, check out my list of 30 Game Day Recipes!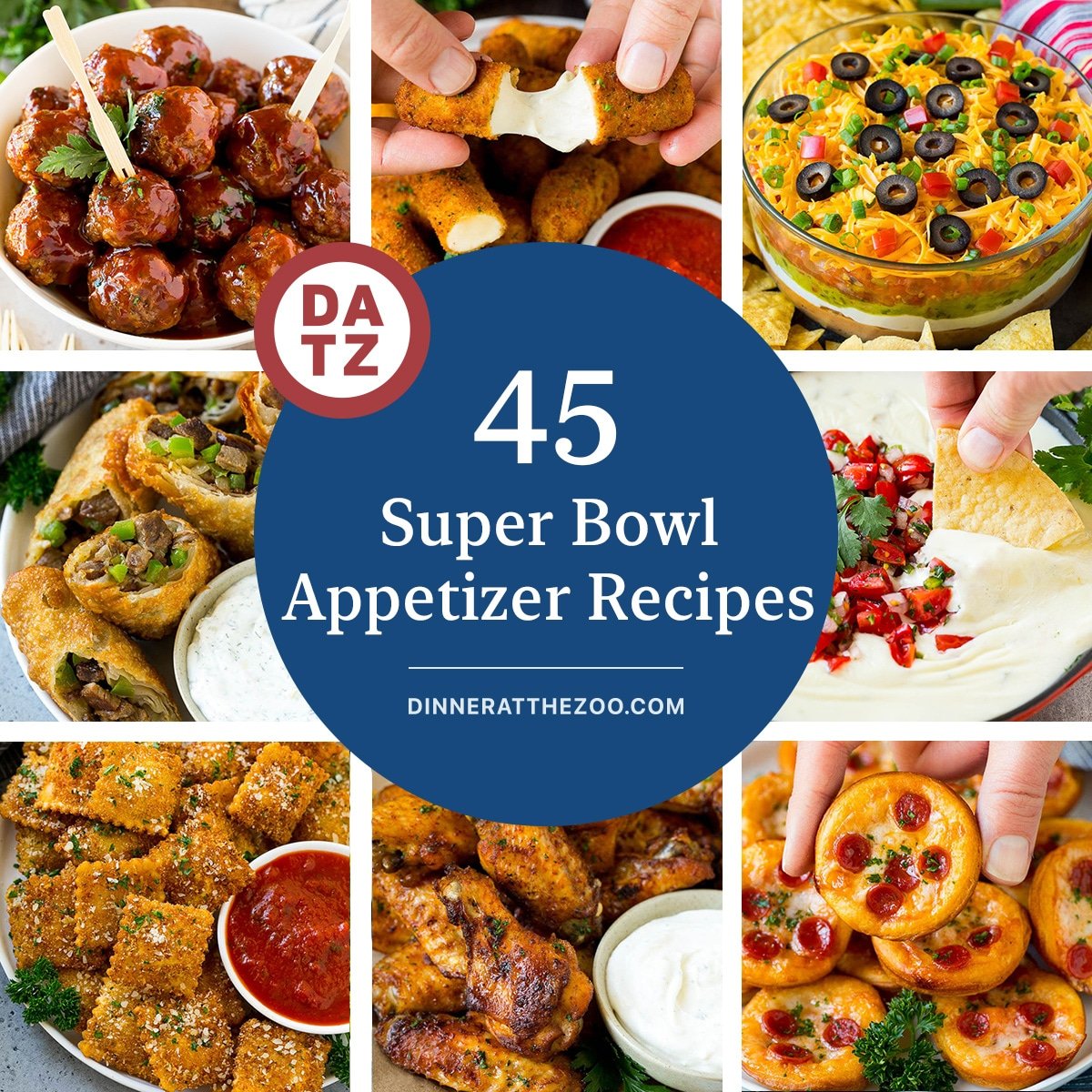 Are you ready for the big game? No game day is complete without party foods to feed your friends. I've got the ultimate list here with 45 of the very best Super Bowl appetizer recipes!
Did you know the Super Bowl is one of the most popular times of the year for people to plan a gathering? So, what do you serve at a Super Bowl party? Easy finger foods and savory dips are often the go-to choices.
The basic idea is to have a variety of different food options, but with easy cleanup. A great combination would be a few dips, some hearty foods and some lighter snacks that are bite-sized and easy to munch!
You will want hot and cold snacks to satisfy every taste. Try hot, delicious appetizers like gooey cheese bombs or fantastic mini pizzas! Keep cool with fun snacks such as a cheese board, chipotle guacamole or a 7 layer dip.
Make sure to have a couple of veggie snacks that are so good you don't miss the meat like crispy avocado fries or salsa fresca with tortilla chips.
Still wondering what to serve? Here are my top 45 incredible Super Bowl appetizer recipes. Feel free to use any of these and enjoy your party! Don't forget to make some jello shots to serve alongside your snacks!
45 Incredible Super Bowl Appetizer Recipes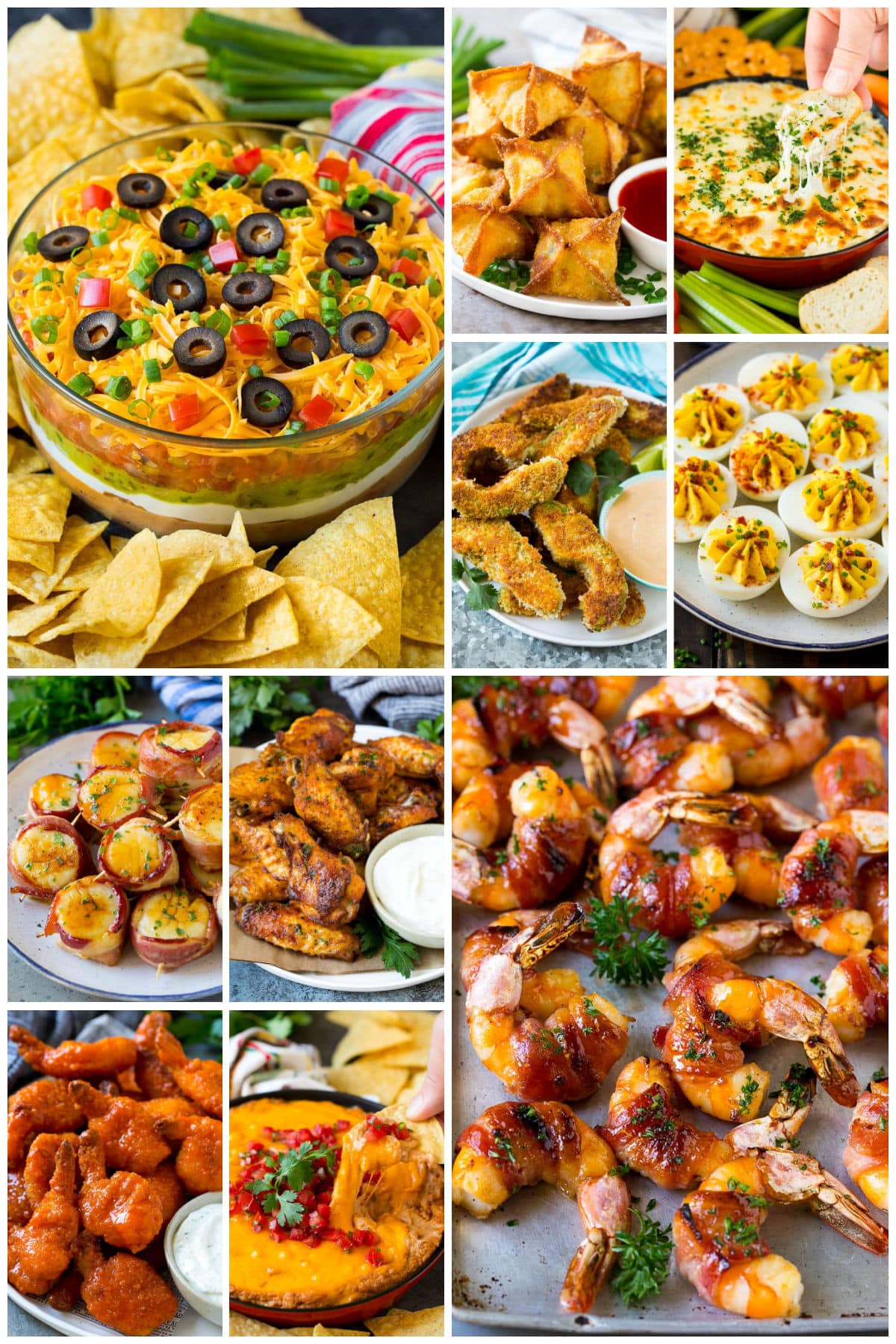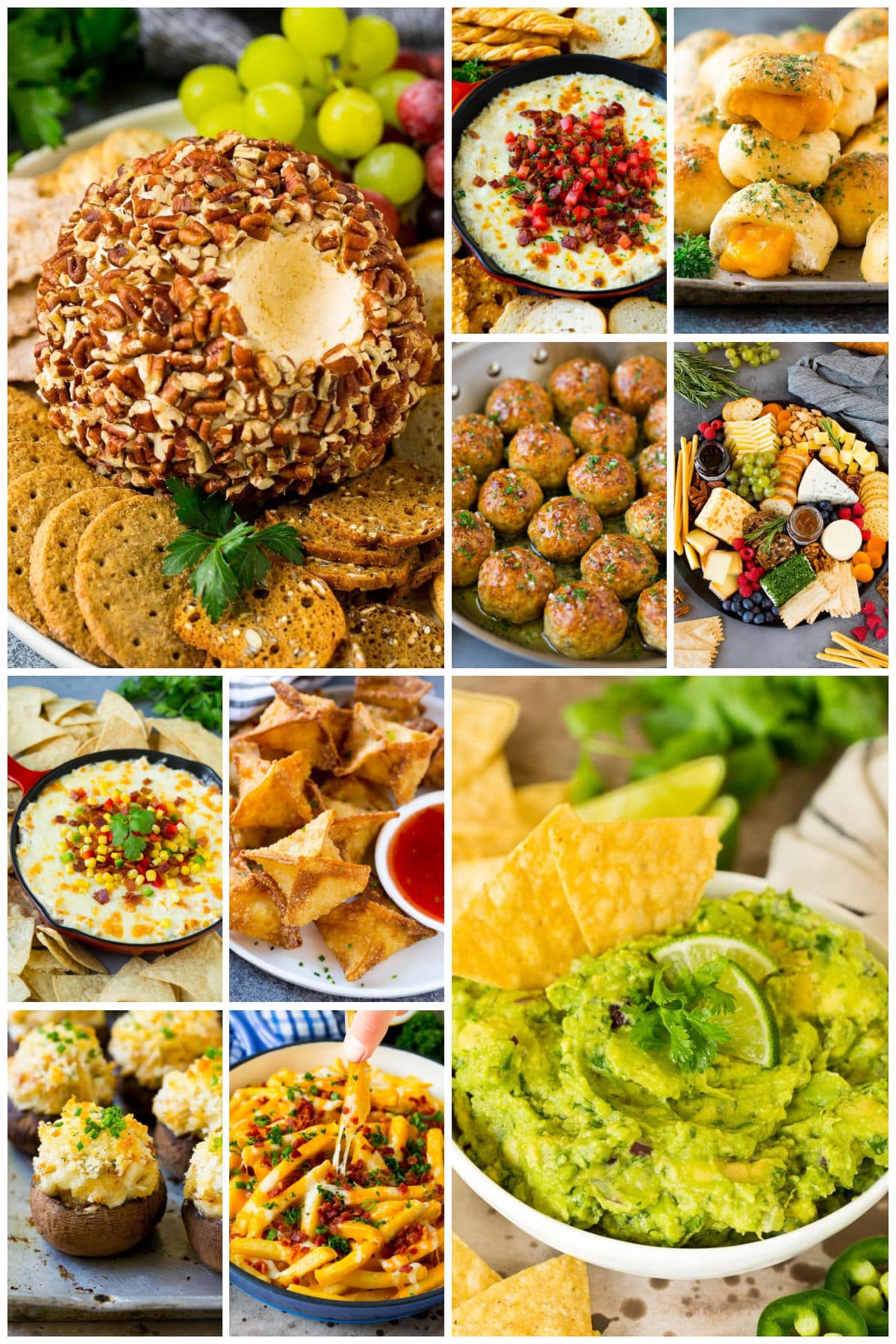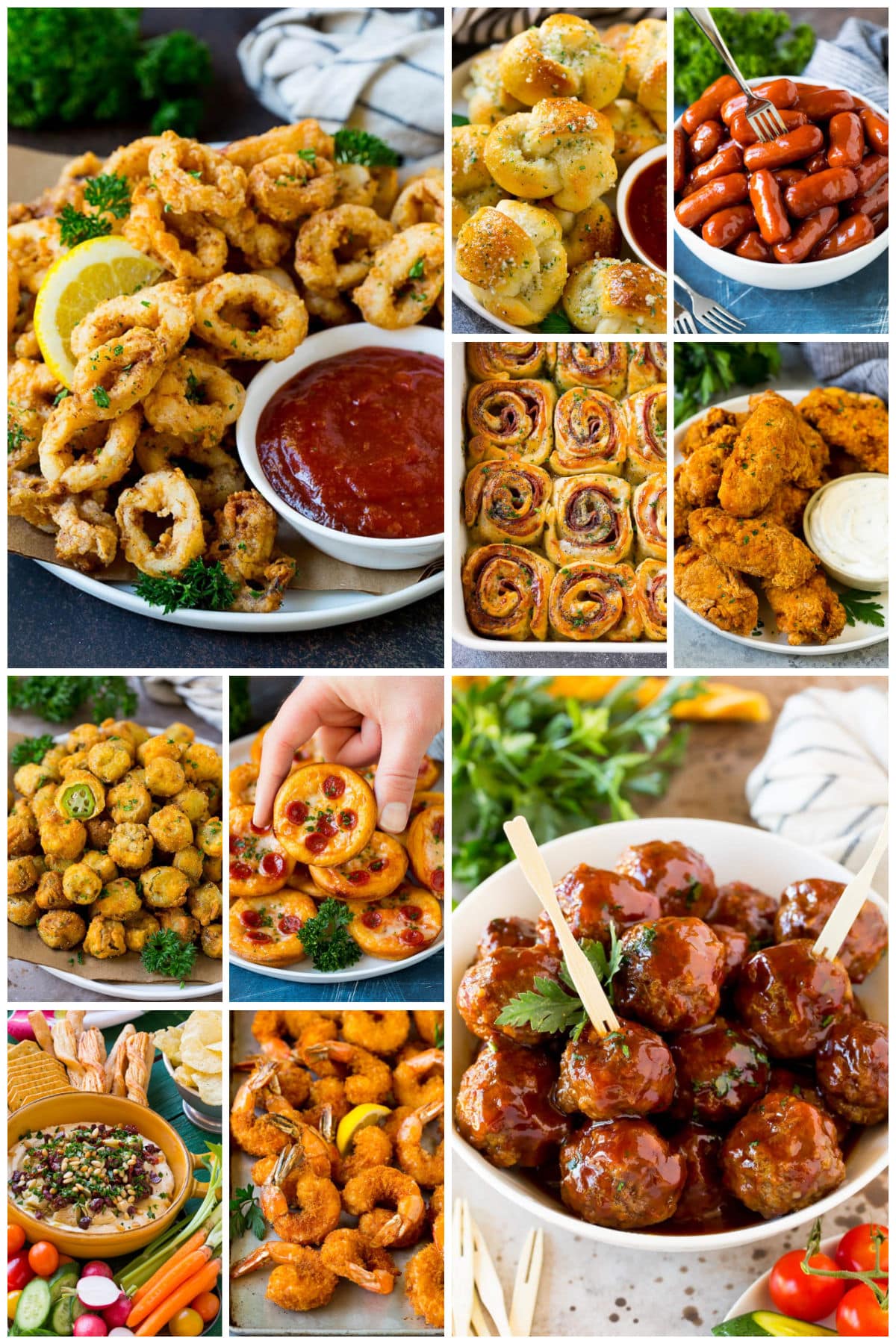 Prepare the perfect party for the Super Bowl with these amazing appetizers. With so many options you can set out a spread that is even more exciting than the big game!