These Christmas candy recipes are perfect for gift giving and holiday parties. From chocolate delights to festive red and green treats, there's a candy here for every sweet lover on your list!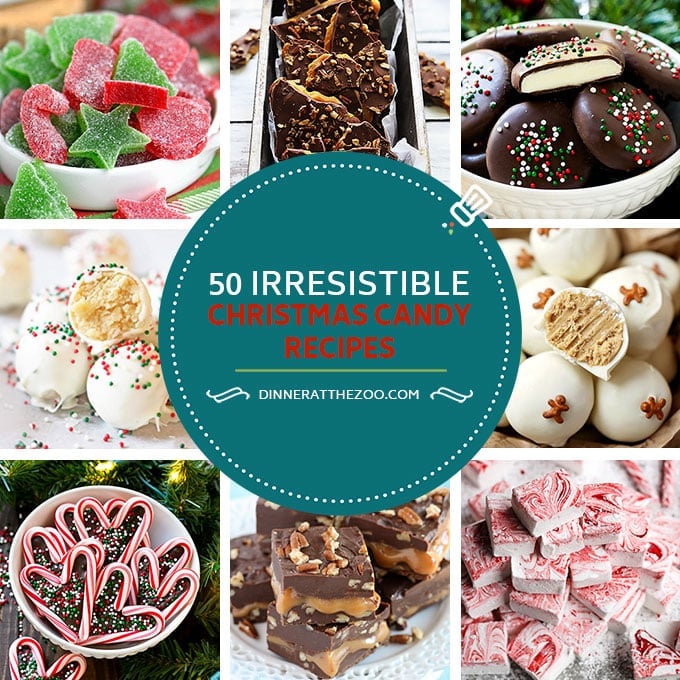 "Deck the halls" with…. Christmas candy recipes? Oh, yes! 'Tis the season to get out your best apron and baking molds, tins, and pans and cook and bake until your heart's content.
Homemade candy makes a great gift for the holidays, and many of these recipes are no bake which means you don't even have to turn on the oven. There's decadent fudge, homemade marshmallows and adorable snowmen truffles that everyone will adore. Package up these sweet treats in tins or cellophane bags and hand them out to friends, family, neighbors, the mail man, no one will ever turn down Christmas candy!
For a little inspiration, we have rounded up what I like to call the best of the best. These Christmas candy recipes will make your holiday cooking and baking a breeze.
Do you have a favorite recipe for Christmas candy? Share it with me, won't you? I love hearing about all of your holiday traditions!
50 Irresistible Christmas Candy Recipes