These Christmas candy recipes are perfect for gift giving and holiday parties with favorites such as peanut brittle, rocky road fudge and peppermint bark.
From chocolate delights to peppermint treats, there's a candy here for every sweet lover on your list!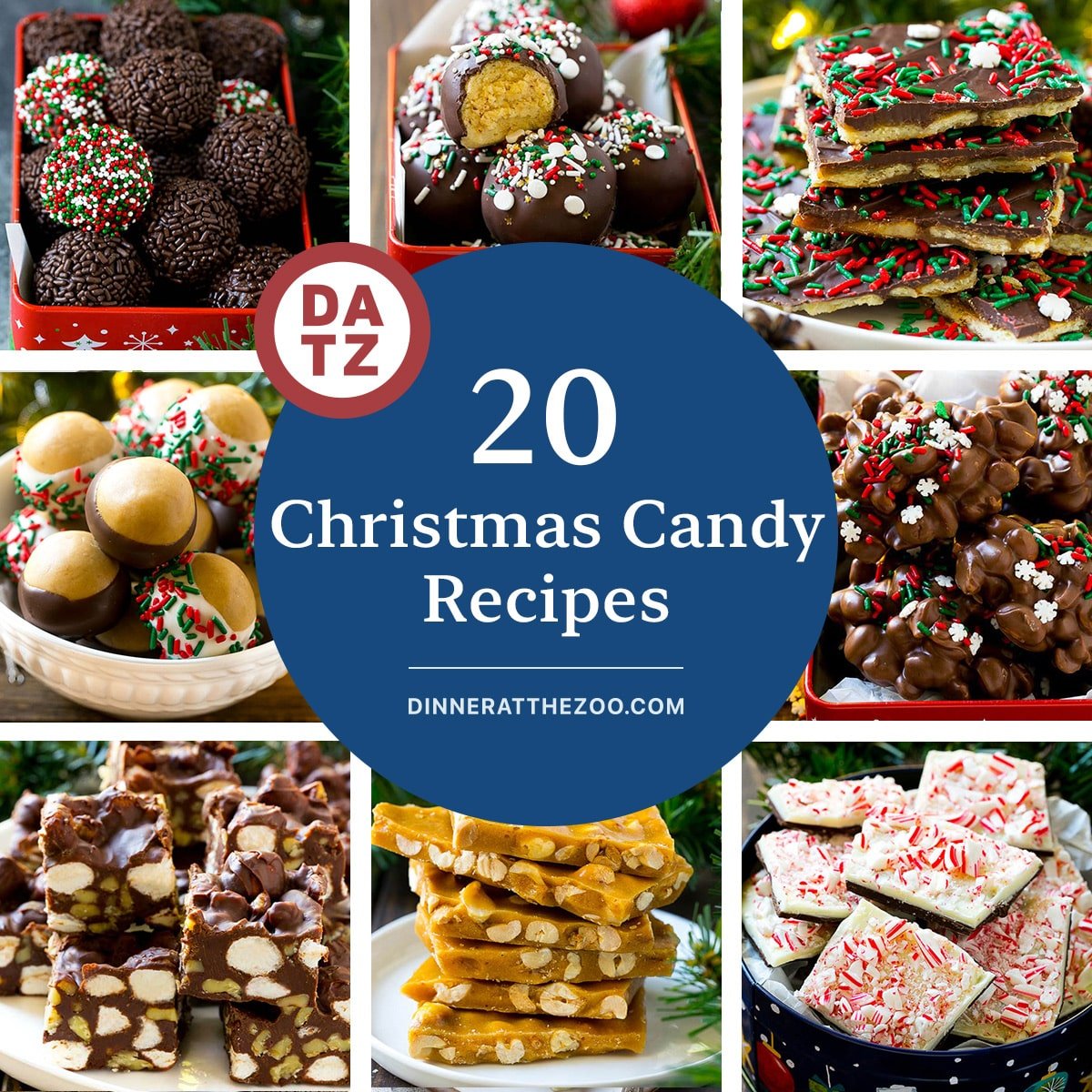 "Deck the halls" with…. Christmas candy recipes? Oh, yes! 'Tis the season to get out your best apron and and cook and bake until your heart's content.
Homemade candy makes a great Christmas gift and brings holiday cheer to parties and dinners. I have gathered fantastic recipes to delight your friends and family. There are decadent fudges like peanut butter and rocky road. For your parties, try some snackable candies such as reindeer chow and Rolo pretzels that everyone will adore.
Christmas candies don't have to be complicated. Try some easy recipes that are fun to make with the kids including Oreo balls, crockpot candy and microwave caramels. Many of these desserts are no bake which means you don't even have to turn on the oven!
Forget the store, make better versions of traditional candies right at home. There are recipes for favorites such as peanut brittle, peppermint patties and chocolate covered cherries. Package up these sweet treats in tins or cellophane bags and hand them out to friends, family, neighbors, or the mail man. No one will ever turn down Christmas candy!
For a little inspiration, I rounded up what I like to call the best of the best. These recipes are some of my absolute favorite candies. They will help make your holiday desserts a hit for dinners and parties. Looking for more sweet treats? Check out my collections of 30 Holiday Entertaining Recipes, 20 Christmas Cupcake Recipes and 30 Christmas Cookie Recipes!
Do you have a favorite recipe for Christmas candy? Share it with me, won't you? I love hearing about all of your holiday traditions!
20 Christmas Candy Recipes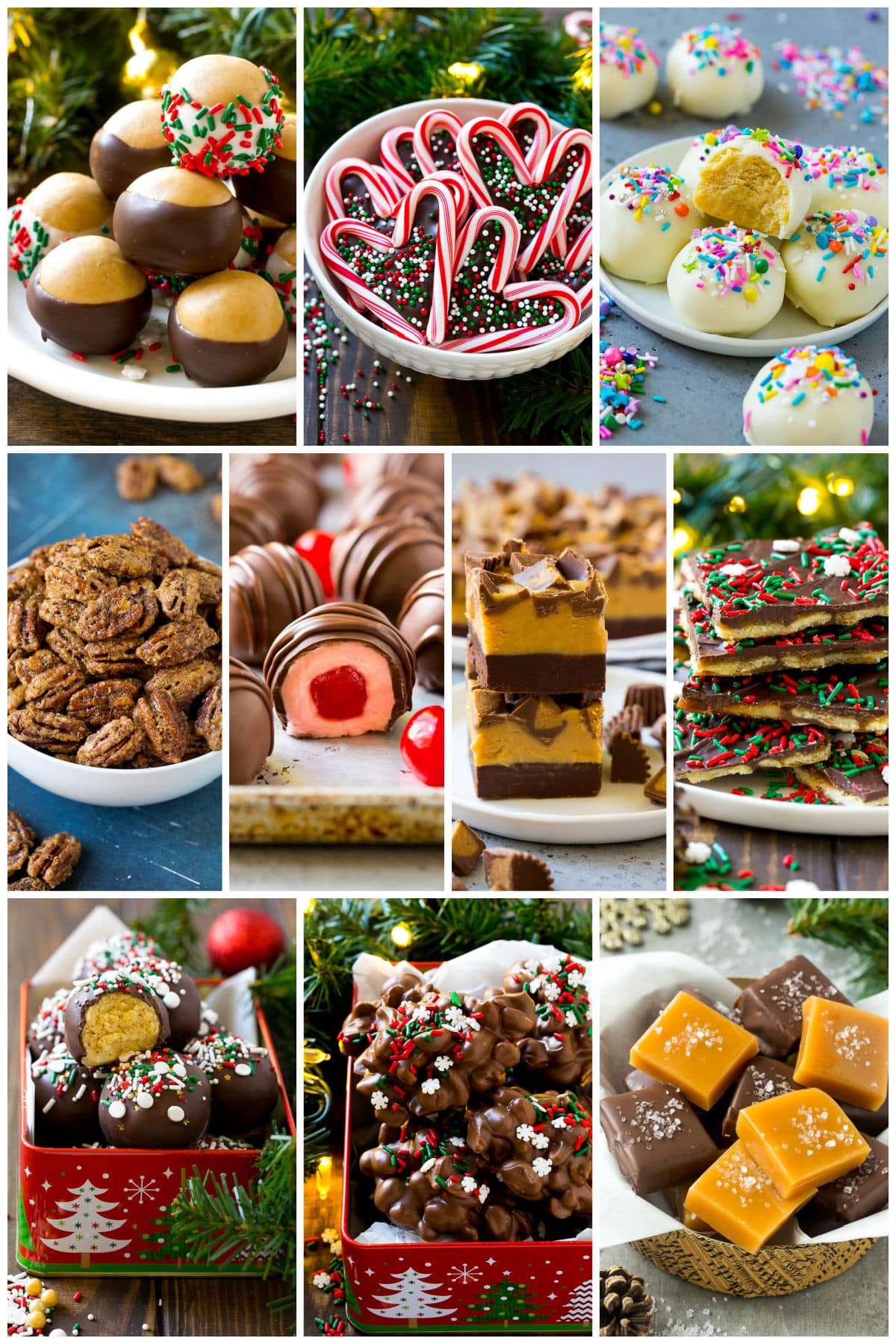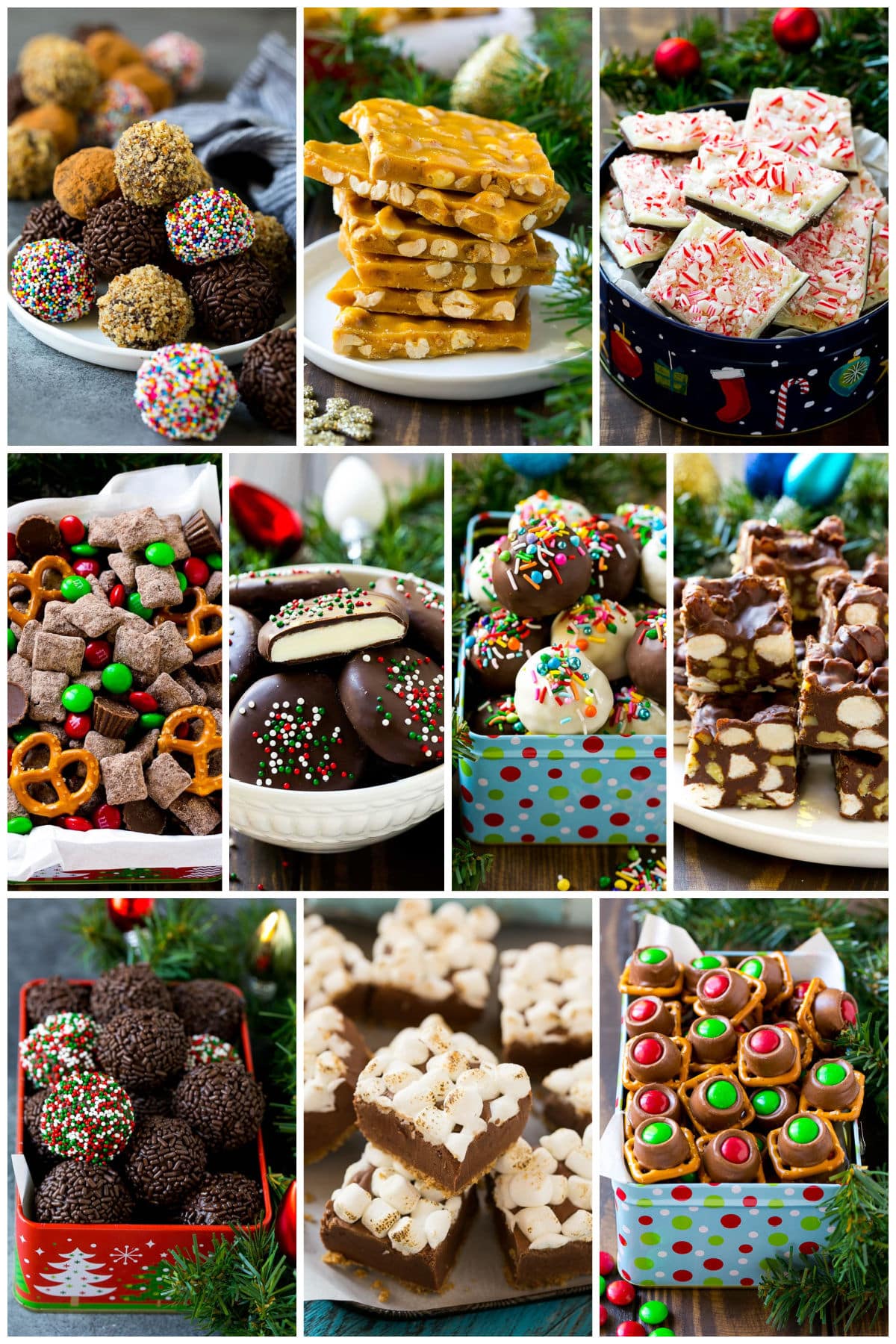 For a sweet treat that will make your holiday merry, try these festive recipes! From classic candies to new taste treats, you can't go wrong with a little extra sweetness in your Christmas.