These amazing Christmas appetizer recipes are sure to bring holiday cheer with favorite dishes like baked buffalo wings, bacon deviled eggs and spinach dip.
Put some merry in your Christmas with these savory hot appetizes, cool dips, crunchy snacks and more!
Christmas appetizer recipes do not have to be extravagant. They don't need to require days to prepare or even hours if you're short on time. In fact, some of the best Christmas appetizer recipes take little to no time at all. Quick recipes leave you with more family time for the holidays.
30 Christmas Appetizer Recipes
I gathered some of the top recipes for all your holiday appetizer needs. You can easily make your grocery list from the recipes below and plan your holiday meal in advance.
These recipes contain a variety of festive flavors. There are meaty dishes like sausage and cheese balls and steak bites. I have crowd pleasers like homemade Chex mix and candied pecans. If you want to indulge a sweet tooth, try my cherry cheesecake dip or Christmas sugar cookie dip. They are to die for. Whatever you need for your party or gathering, there is a recipe for you! Finish off your meal with a sweet treat, you an get some ideas from my lists of 20 Christmas Cupcake Recipes, 30 Christmas Cookie Recipes, 20 Christmas Candy Recipes and 20 Candy Cane Recipes.
Hot Appetizers
Sometimes you want something a little heartier for your holiday party. I often have get togethers where I just serve appetizers and desserts! These hot Christmas appetizer recipes are meaty, cheesy and packed with tons of savory flavors. You can even make some of them in your slow cooker!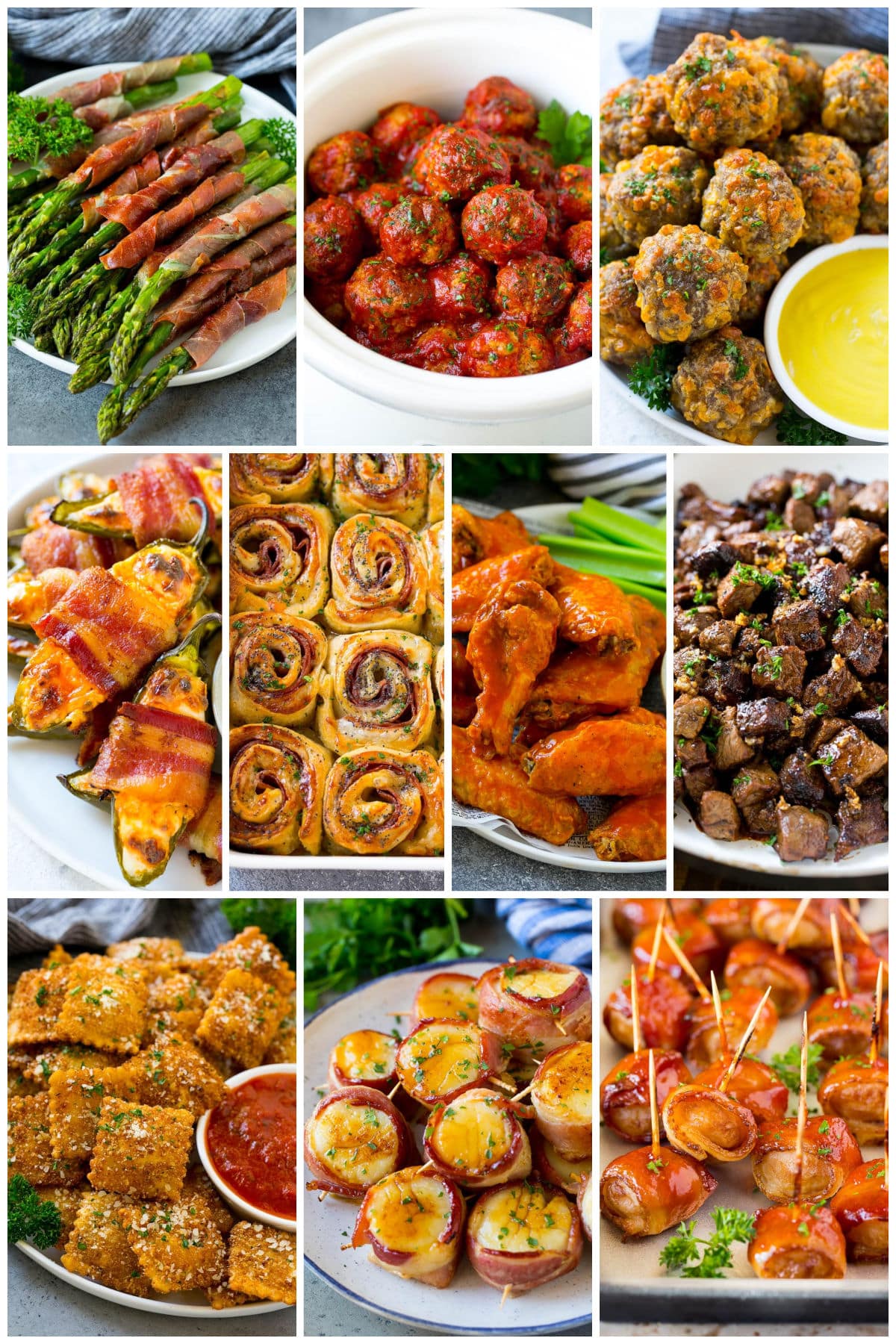 Cold Christmas Appetizer Recipes
These cold offerings range from snack mixes to elegant bites and more! The great thing about cold appetizers is that they can often be prepared in advance which is great for entertaining.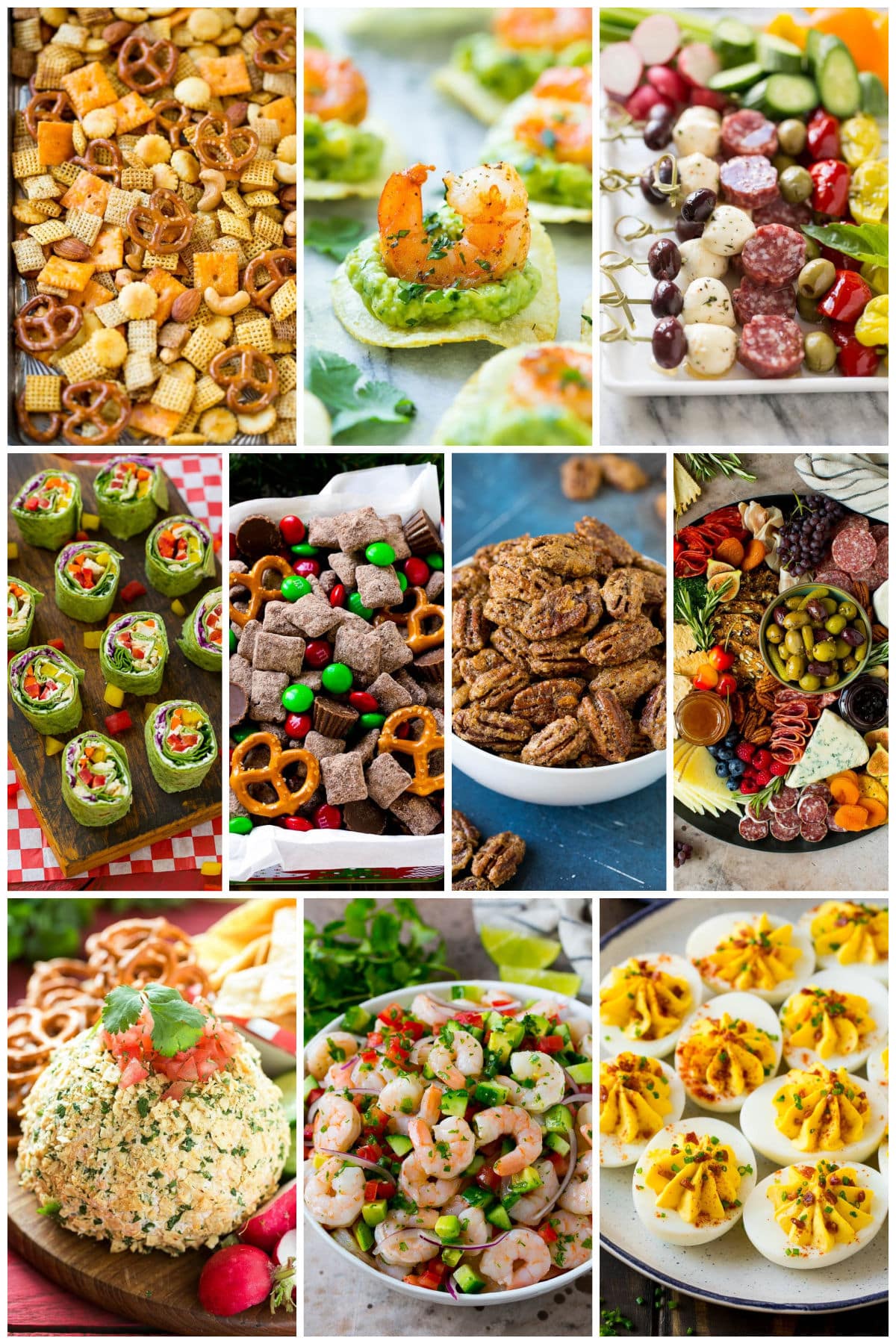 Christmas Dips and Spreads
Here is a selection of dips and spreads that are perfect for the holidays, with everything from homemade spinach dip to decadent sugar cookie dip!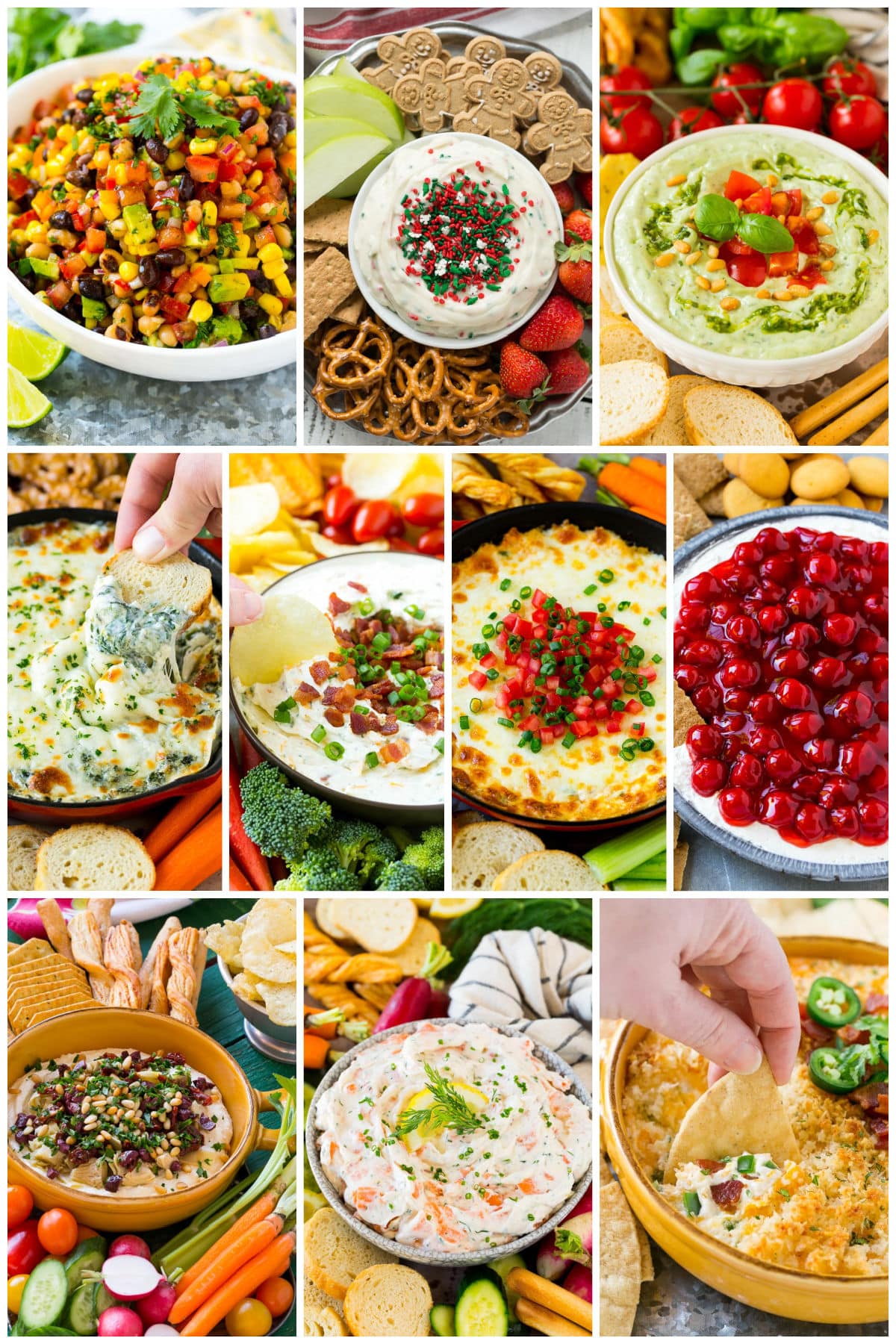 Have a festive holiday with the perfect party snack or dinner appetizer. Whether you are in the mood for something hot and savory, cool and creamy or sweet and decadent, try some of the fantastic flavors in these recipes!