The most fabulous and impressive Christmas cupcake recipes, with everything from snowflake cupcakes to pecan pie and sugar plum fairy cupcakes!
Make your Christmas merry and bright with these fabulous cupcakes that will turn heads and earn applause!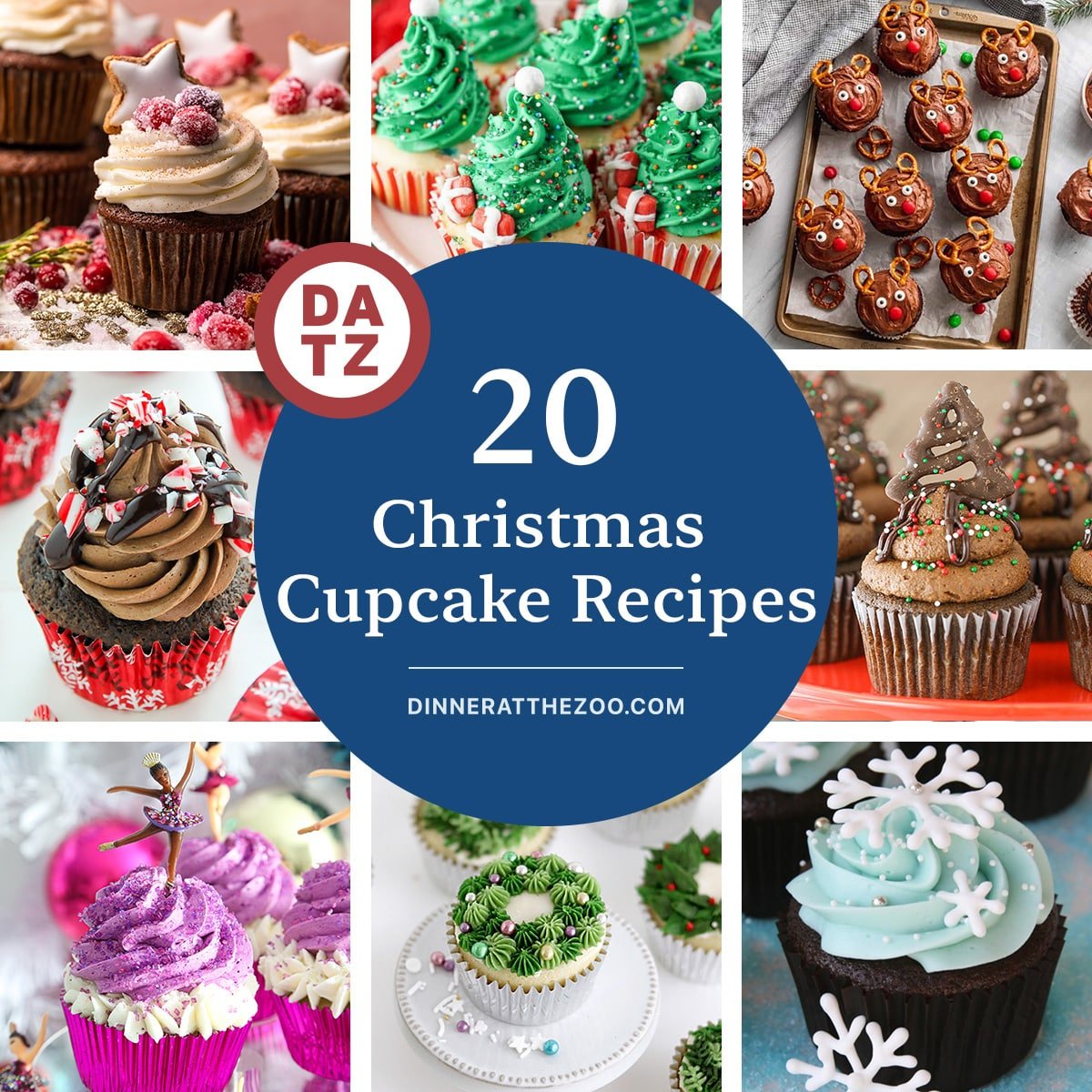 Christmas is around the corner and your "to-do" list is growing faster than weeds after a summer rain. I get it. Holidays are always a chaotic time. You are planning the perfect Christmas appetizers and you need all the Pinterest recipes for it to make it a memorable holiday meal.
You do not have to go all out with baking for your dessert. Keeping with the holiday festivities, you can easily make cupcakes. Cupcakes are the perfect choice for your guests since they are filled with flavor, and people can take them home after the meal. It's a win-win situation! Kids also LOVE a fun hand held treat.
I'm not talking about the regular ol' from a box cupcakes. I'm talking about impressive Christmas desserts that will really WOW your friends and family with plenty of sweet and festive sprinkles and decorations. Think snowman cupcakes, wreath cupcakes, reindeer cupcakes, red velvet, eggnog cupcakes, Christmas light cupcakes or hot chocolate cupcakes with marshmallows. You can even put the cupcakes together to make a cupcake wreath!
I put together this top-notch list of 20 impressive Christmas cupcake recipes for you to start with. These recipes really took my breath away and I know they will be a major treat for your holiday dinner. Some of them are more elaborate than others, and some are almost too gorgeous to eat. However after a long day of entertaining, and after all your planning, devouring a beautiful cupcake could really be the icing on the cake… cupcake that is! If you're looking for more winter dessert inspiration, take a look at my lists of 20 Christmas Candy Recipes, 30 Christmas Cookie Recipes and 20 Candy Cane Recipes.
What is your go-to dessert for a holiday? For me, it's classic Christmas cookies, these cupcakes or my elegant eggnog cake. Do you mind sharing it with me in the comments below? I absolutely love to read about your traditions. Have a great holiday!
20 Christmas Cupcake Recipes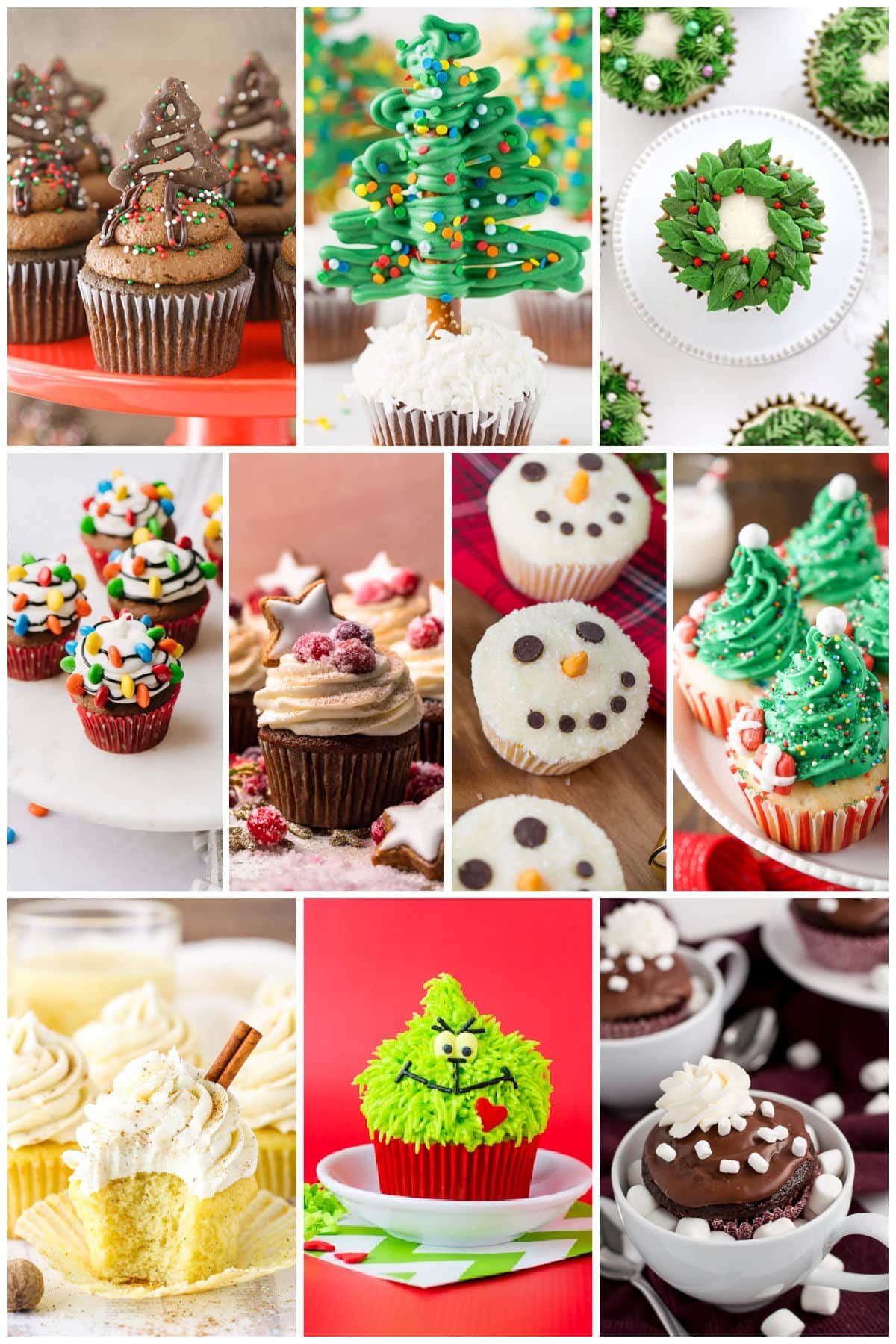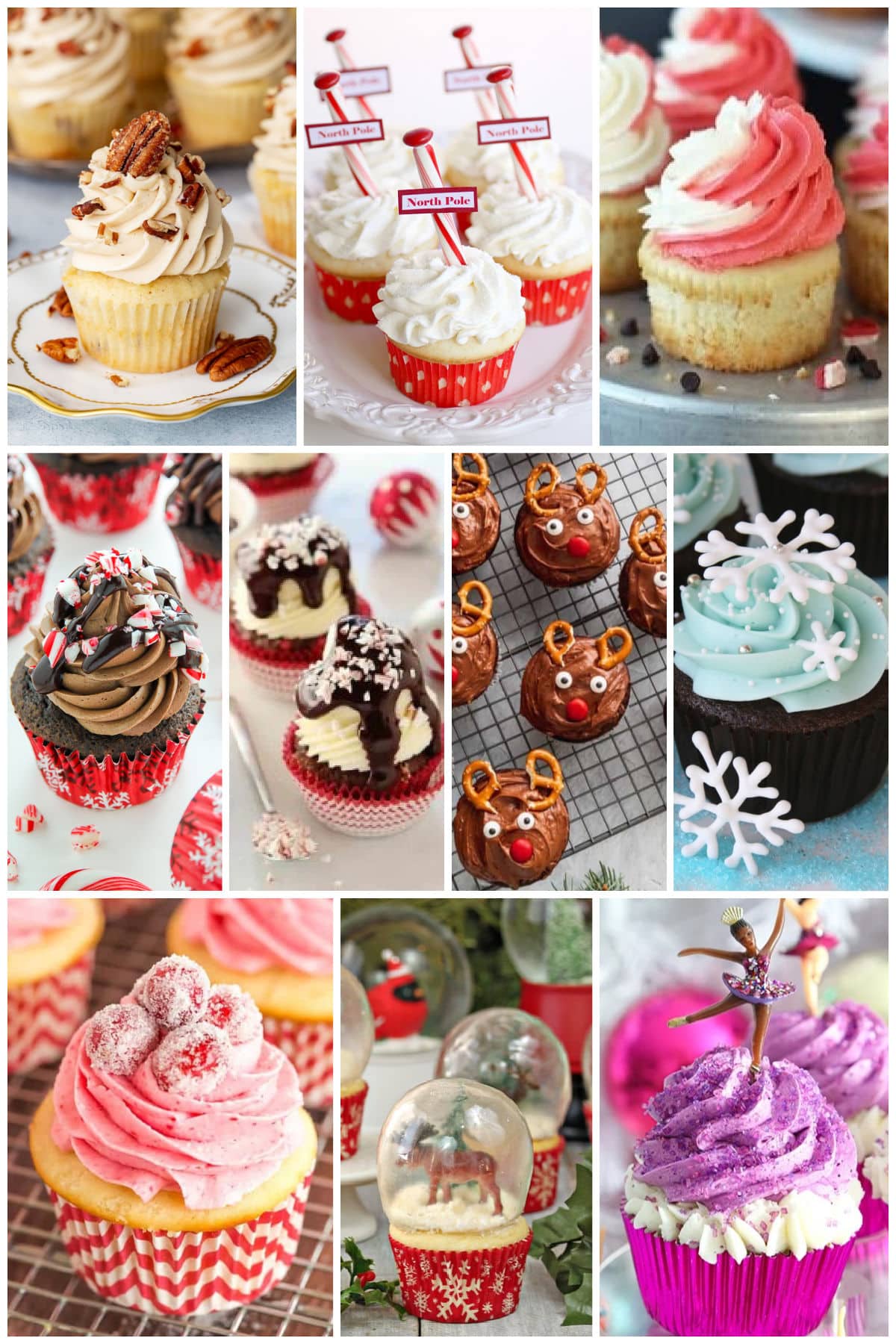 Wreath Christmas Cupcakes
These wreath Christmas cupcakes start with prepared vanilla cupcakes and vanilla frosting. You can make your own cakes from scratch, or stop by the local bakery to grab some ready make treats. The fun is with the decorations. Arrange green M&M's, red ball sprinkles and red licorice on top of the cupcakes for a beautiful and festive dessert.
Put some extra merry in your Christmas with these cupcakes that will impress your guests! They are as fun to look at as they are to eat!