A comprehensive list of summer salad recipes featuring savory meats, colorful veggies, fruits, flavors from around the world and other favorites. These fresh and colorful salads are perfect as side dishes or light meals.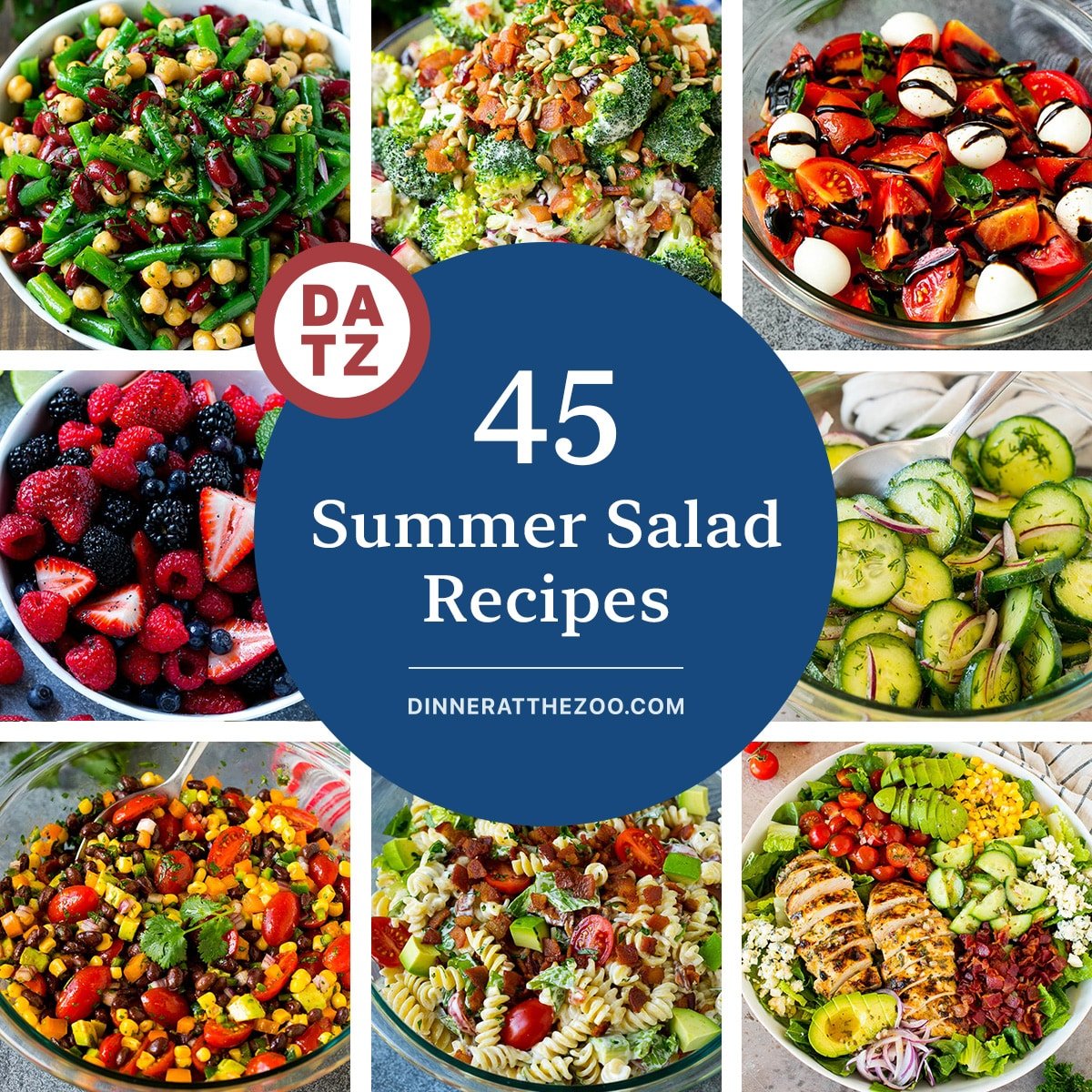 With summer on our heels and the weather getting warmer, many people are looking for recipes they can make that do not require the use of a stove. There are many summer salad recipes you can make that won't heat your house when you are trying to cool it down. Summer dinners just got a whole lot easier this year!
I have gathered up 45 summer salad recipes to share with you as new ideas for sides at your barbecues, gatherings or just family dinners. Need dessert options? Here are plenty of summer dessert recipes to choose from.
These recipes include hearty salads featuring chicken and seafood, like shrimp salad and grilled chicken salad. There are also plenty of fresh vegetables like green beans, corn, and red cabbage. Some salads feature seasonal fruit in savory or sweet salads. This collection of recipes has fantastic dishes that are favorite crowd-pleasers for any gathering.
What is on your summer bucket list this year? I have you covered with creative ideas for meal times so that you can enjoy your family time stress-free. Looking for more warm weather menu inspiration? Check out my list of 4th of July recipes!
45 Summer Salad Recipes
Hearty Protein Packed Salads
Some of the best salads include chicken, bacon or seafood and are are perfect as an entrée for picnics, parties or as an easy meal. Try some recipes that showcase fresh seafood like crab salad or shrimp salad. Seafood salads are perfect when served with bread or crackers. Taste these amazing salads today!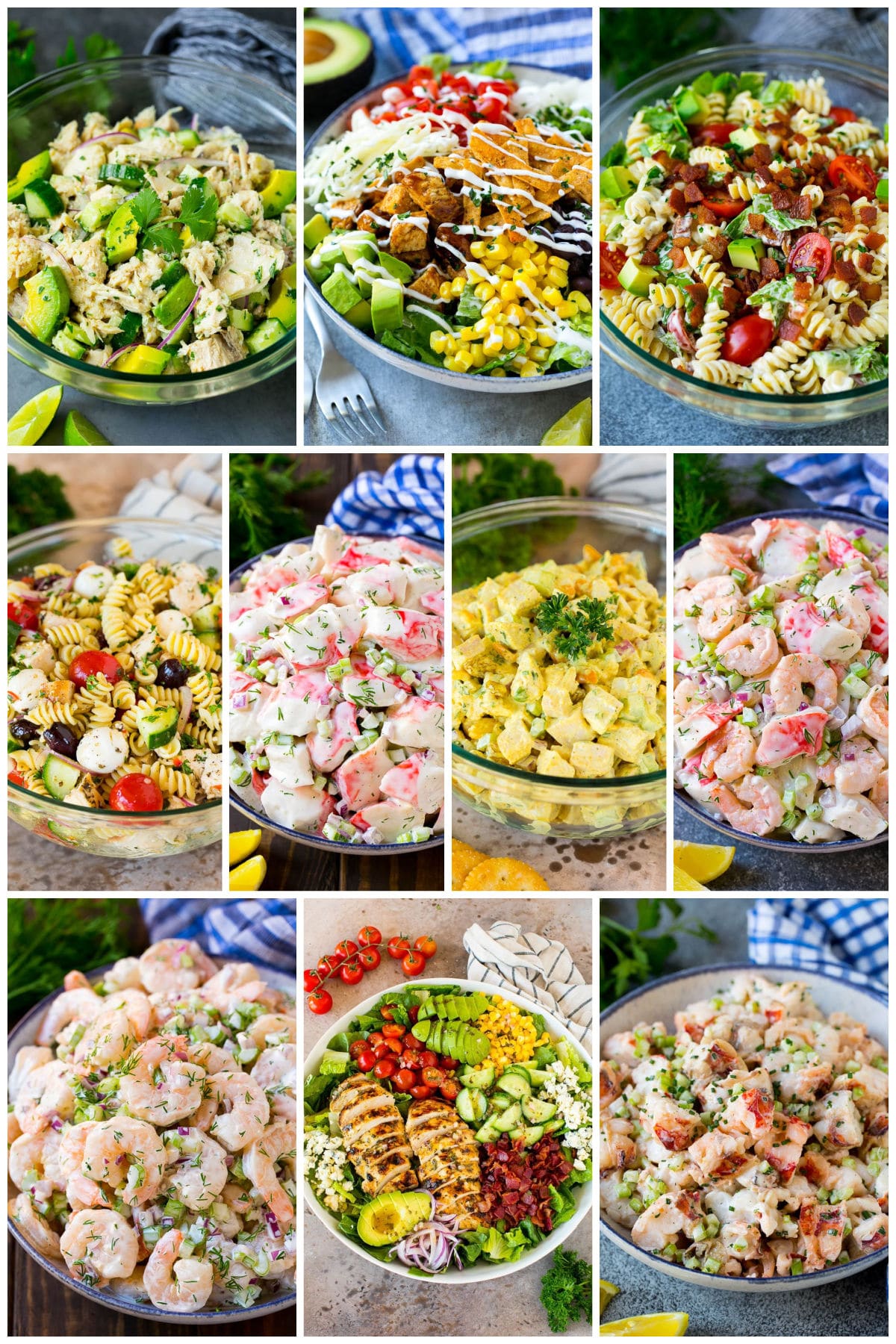 Salads From Around The World
Salads can include bold bright flavors from everywhere on Earth. These recipes feature spices and ingredients from Mexico, Europe and Asia. Try some of these salads to liven up your meals!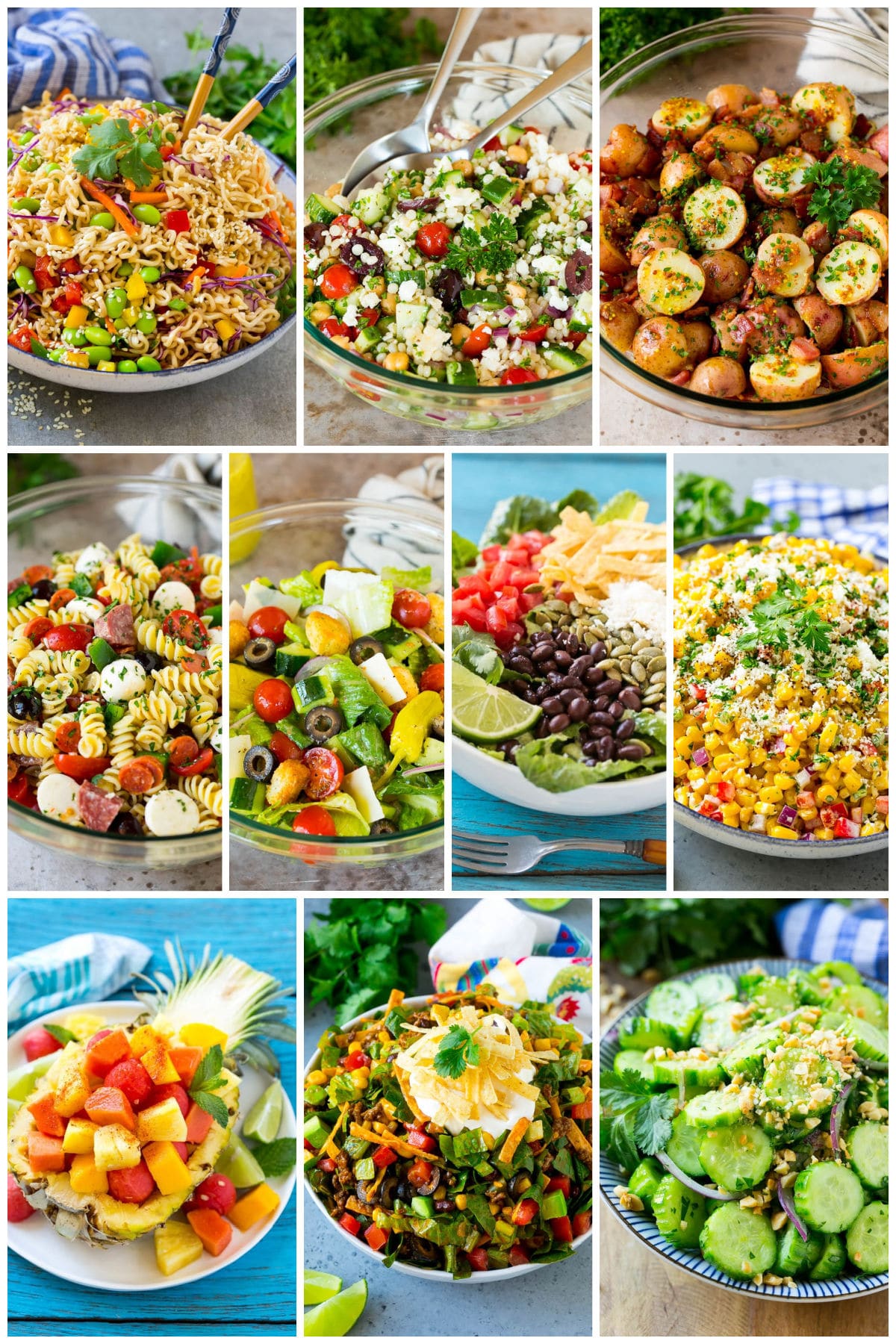 Vegetable Salads
When you want something more than a lettuce salad, a veggie based offering is the perfect solution. You can make amazing salads with sweet corn, fresh broccoli, ripe tomatoes and more. Don't forget the summer classic, three bean salad!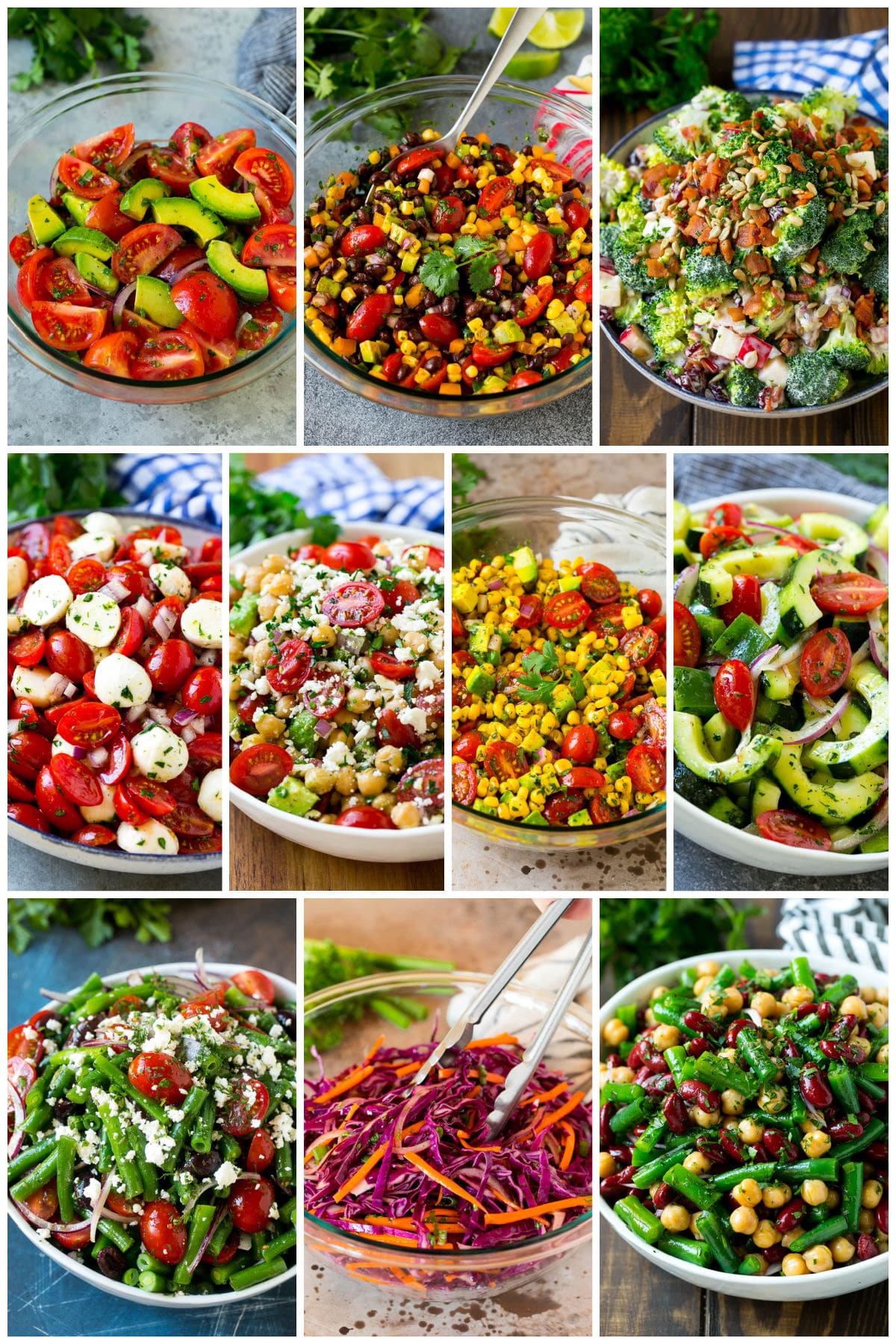 Our Favorite Summer Salad Recipes
Here are salads that are perfect for parties and get-togethers. These summer salads are sure to bring grins to your friends and family. These dishes include classics like a chopped salad and wedge salad as well as new favorites like caprese salad and pesto pasta salad.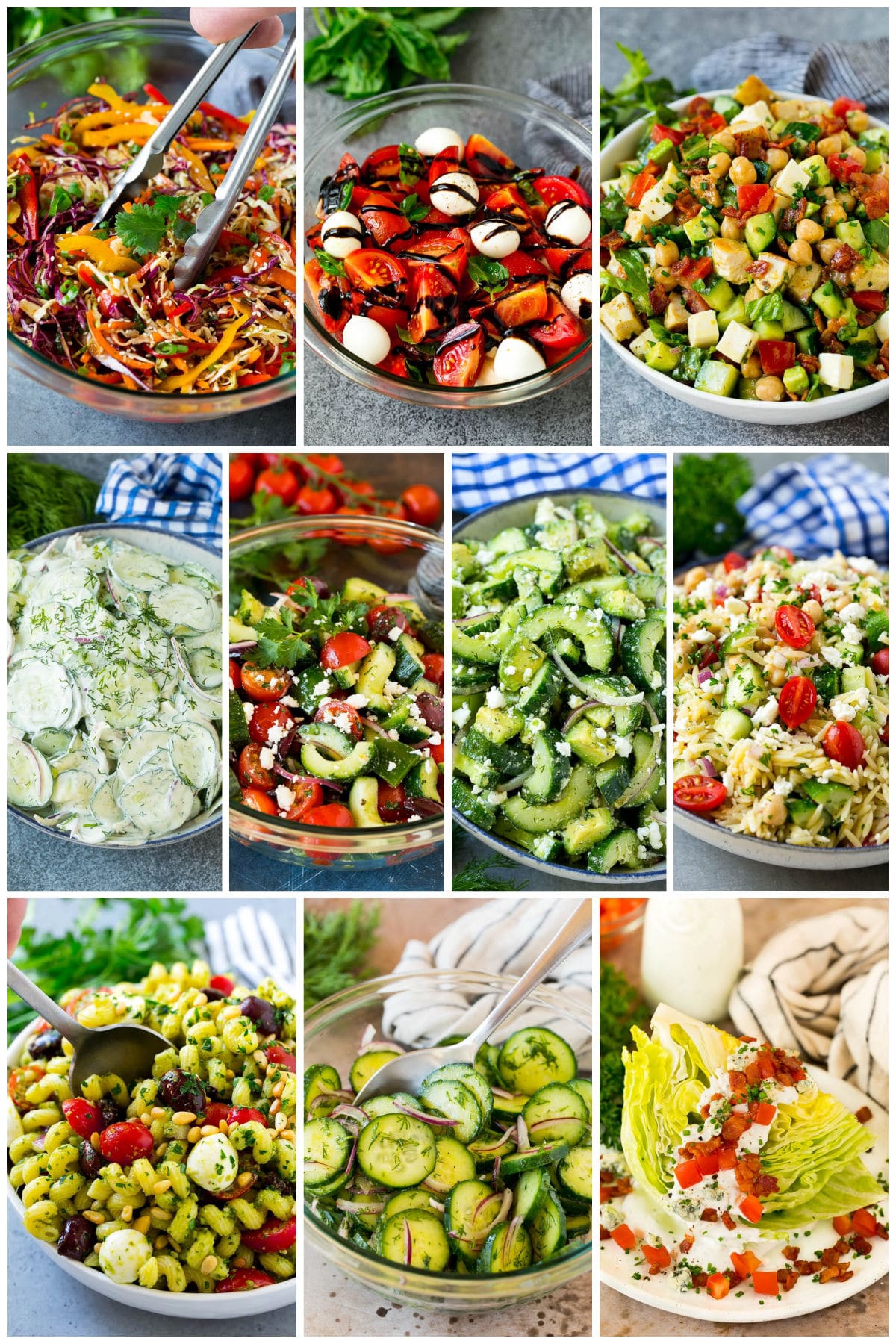 Fruit Salads
There is nothing better on a summer day than a salad that is full of ripe, delicious fruit. Salads can be sweet or savory while showcasing summer fruits like berries, melons, pineapples and kiwis. Try these salads for a burst of sweetness in your summer.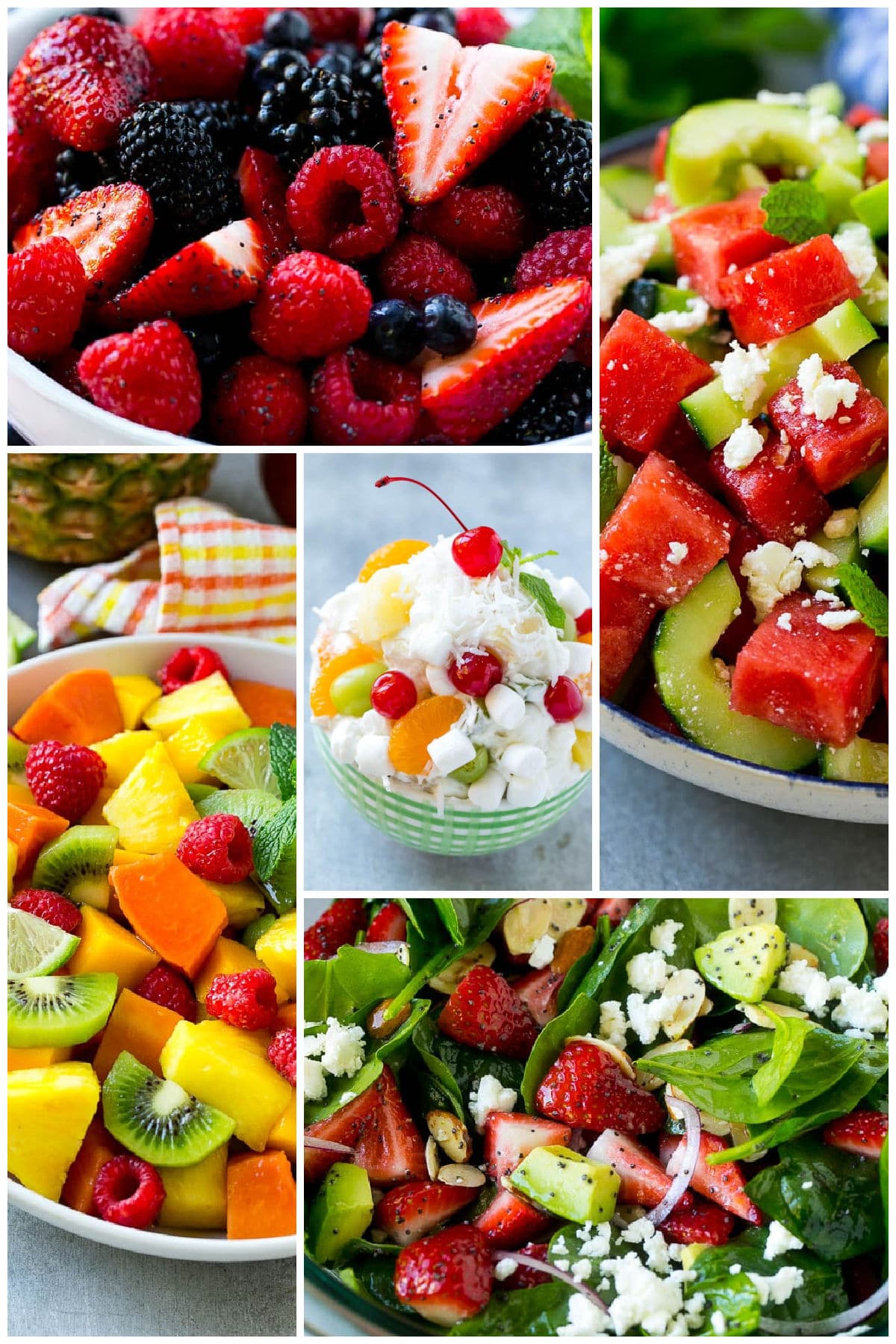 These salads are a perfect way to beat the heat and enjoy everything that summer offers. You owe it to yourself to make some refreshing summer salads this year!