A comprehensive list of summer salad recipes including options for pasta salad, vegetable salads, potato salads, chicken salads and fruit salads. These fresh and colorful salads are perfect as side dishes or light meals.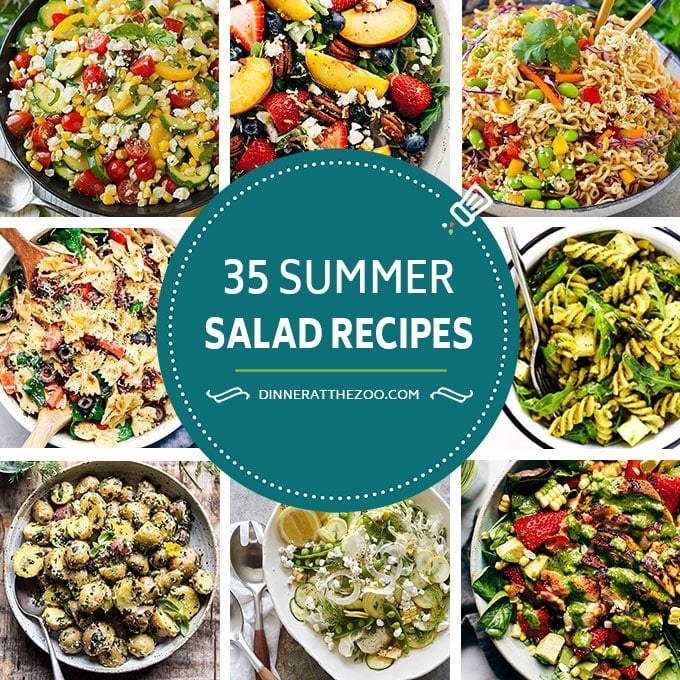 With summer on our heels and the weather getting warmer already, many people are looking for recipes they can make that may not require the use of the stove. There are many summer salad recipes you can make that won't heat your house when you are trying to cool it down. Summer dinners just got a whole lot easier this year!
I have gathered up 35 summer salad recipes to share with you as new ideas for sides at your barbecues, friend gatherings or just family dinners. Need dessert options? Here are over 50 summer dessert recipes to choose from.
These salads incorporate the best in-season produce, like berries, cucumbers, tomatoes, stone fruit and melon. Many of the heartier salads, such as the pasta and potato salads, can even be made in advance for stress free entertaining.
What is on your summer bucket list this year? I have you covered with creative ideas for meal times so that you can enjoy your family stress-free.
35 Summer Salad Recipes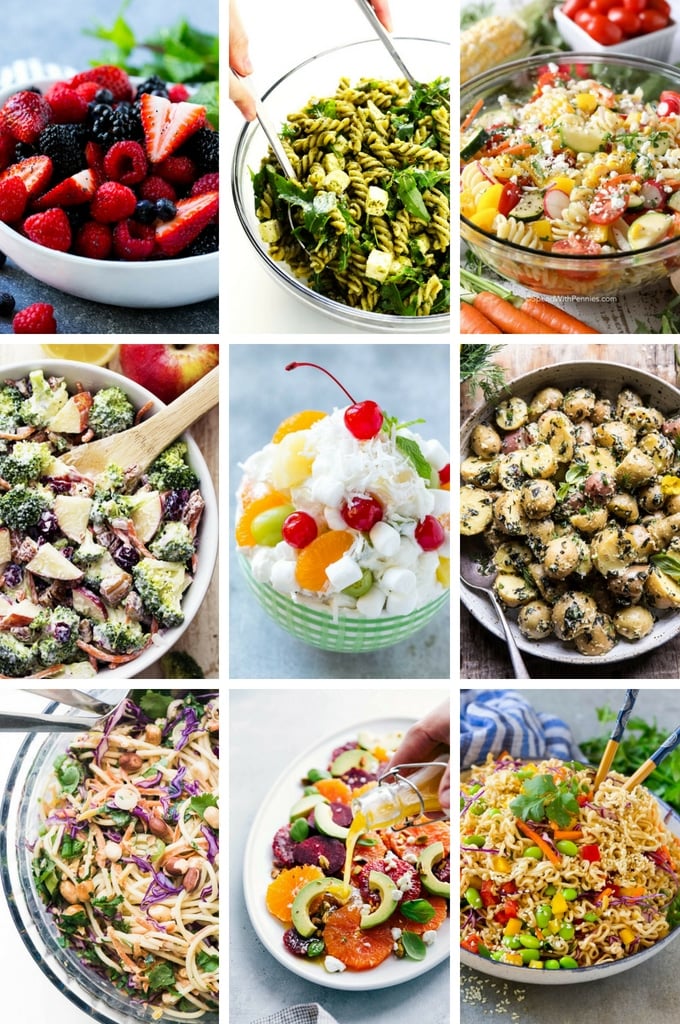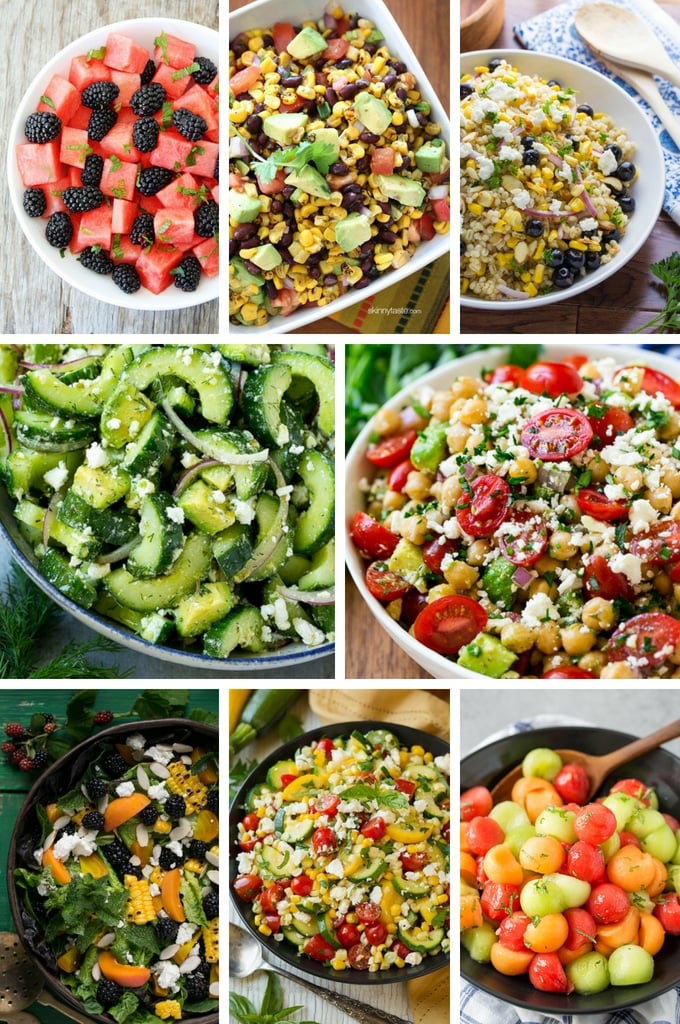 This post was originally published on June 23, 2017 and was updated with new content on May 31, 2018.