A list of festive red, white and blue 4th of July recipes including drinks like a blueberry smoothie, desserts such as a fresh strawberry pie and savory dishes like a patriotic charcuterie board.
These fabulous recipes are perfect for the 4th of July, and are also great for Memorial Day celebrations and other patriotic holidays.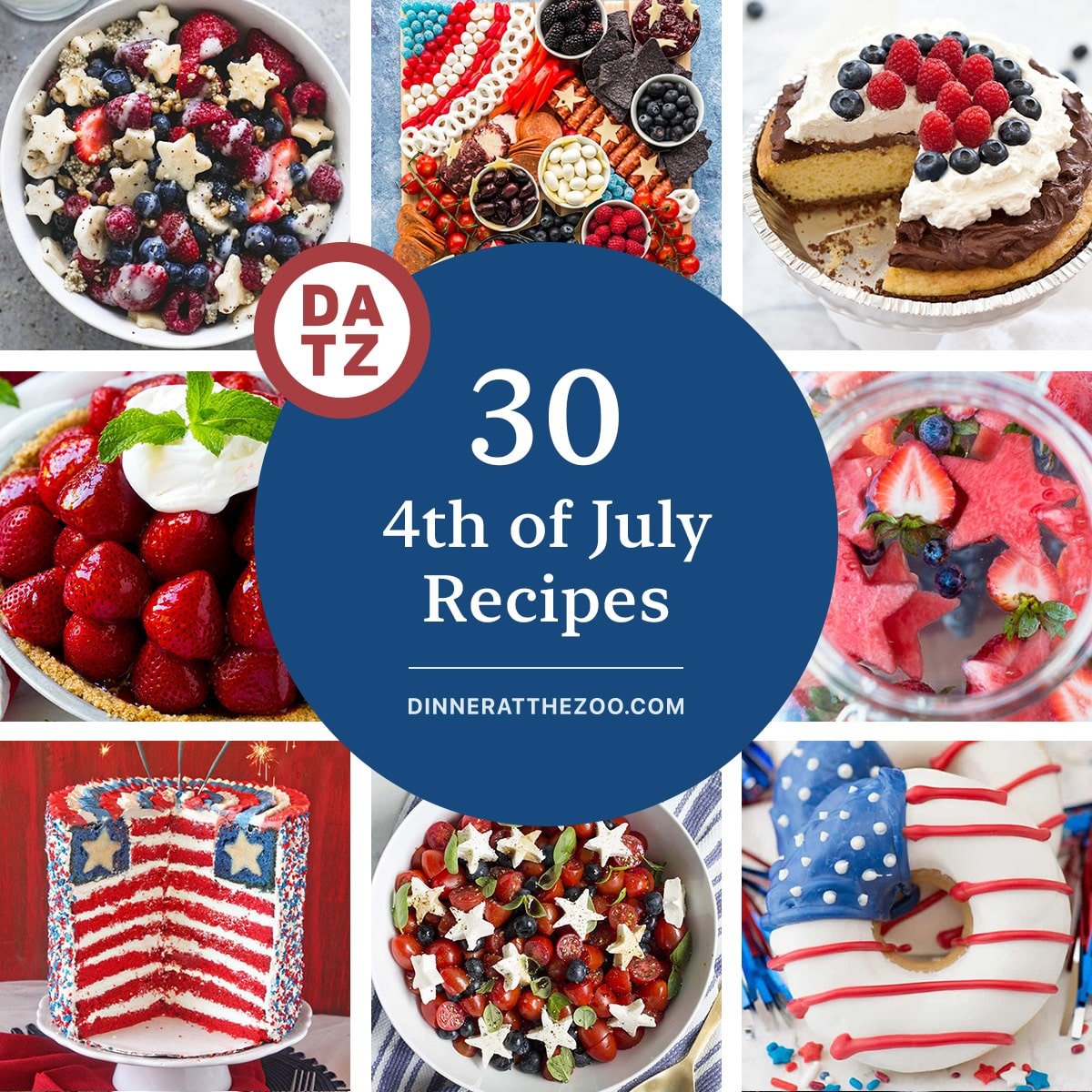 Do you have any traditions for the 4th of July? Usually, around here we have a BBQ and light a few fireworks. I always make sure to cook some fun red, white and blue recipes to make our celebration especially festive.
This huge list of 4th of July dishes is your ultimate guide to patriotic food! Many of these recipes are sweet treats that are perfect for a hot summer day, like popsicles, sundaes, no bake treats and plenty of red, white and blue fruit desserts. There are also sweet and savory salads, cool and refreshing drinks, and baked goods like doughnuts, cakes and pies.
If you are looking for some fantastic summer dinner dishes like grilled meats and amazing sides to go with these 4th of July foods, take a look at these summer recipes!
4th of July entertaining doesn't have to be complicated and time consuming. Choose a few festive recipes from this list, and your guests will be so very impressed!
30 4th of July Recipes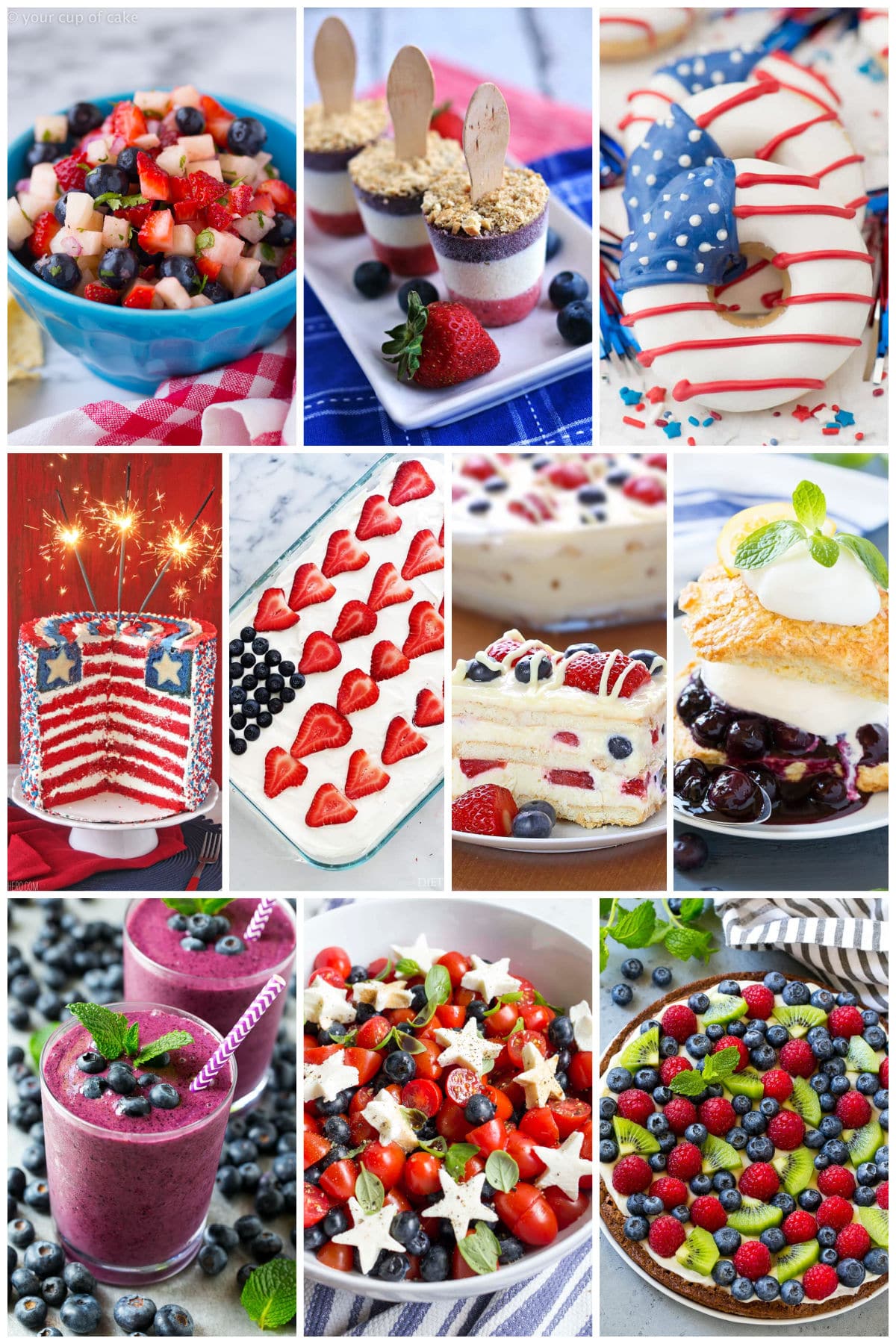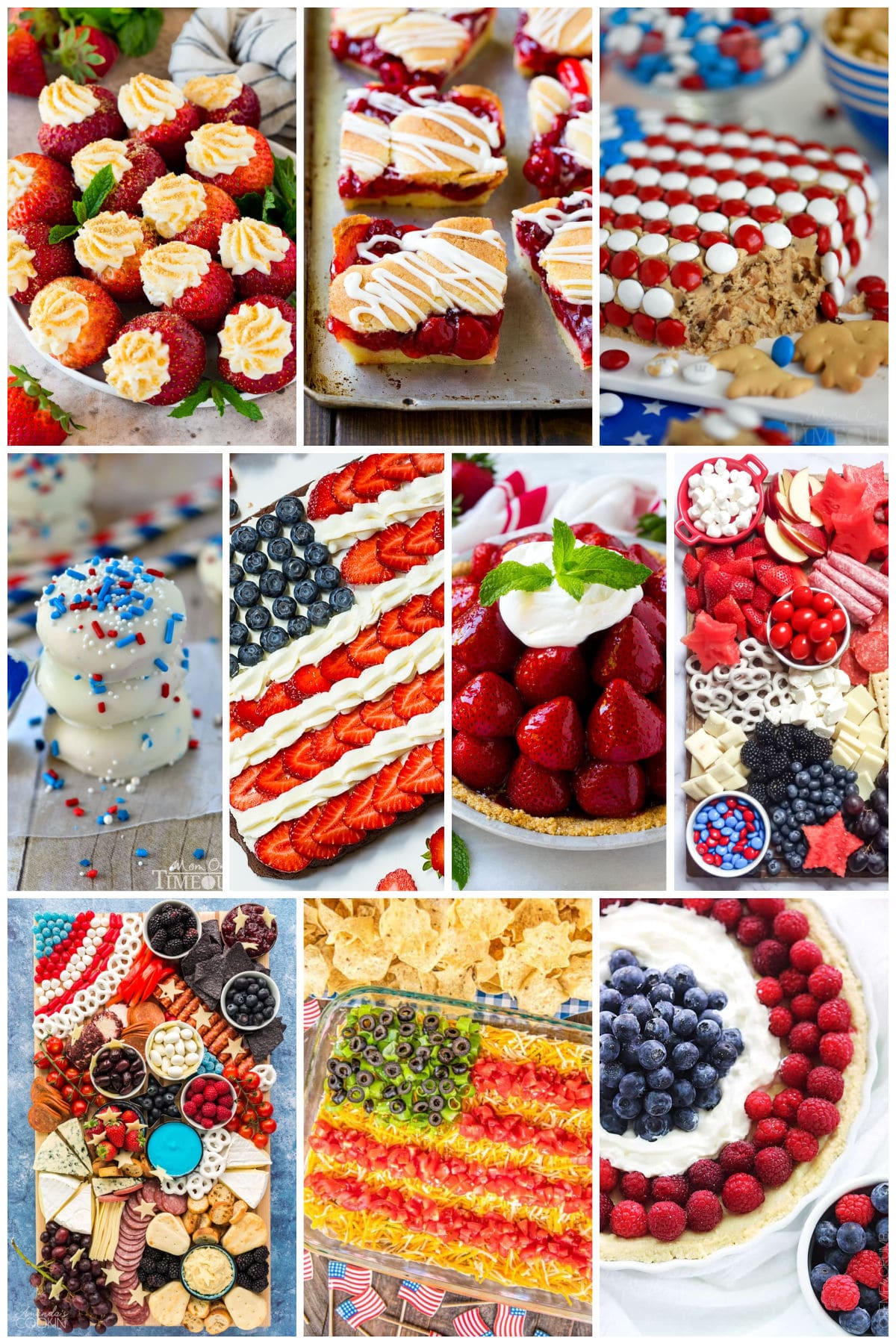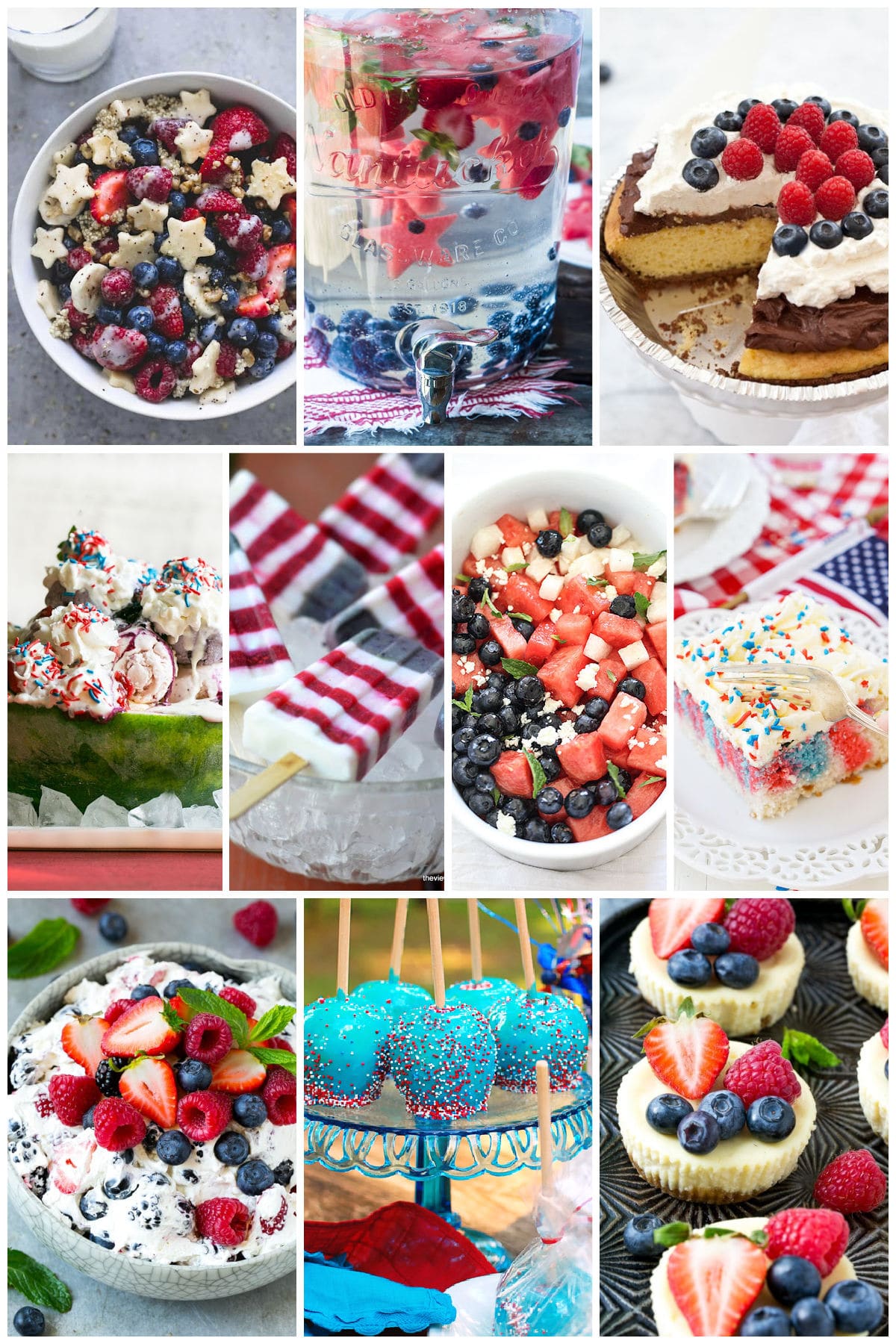 Even though many of these recipes feature red, white and blue, they are great all summer long. They showcase amazing summer flavors like strawberries, blueberries and watermelon that are perfect for summer. If you want to enjoy some of these flavors in the fall, winter or spring, don't worry, I won't tell.
Whether you have a big 4th of July party coming up or you're just in the mood for some fantastic patriotic treats, give these recipes a try. They will liven up any BBQ, party or get-together!