A comprehensive list of summer dinner recipes including grilled meats, fruit salads, foil packet recipes, vegetable side dishes and more.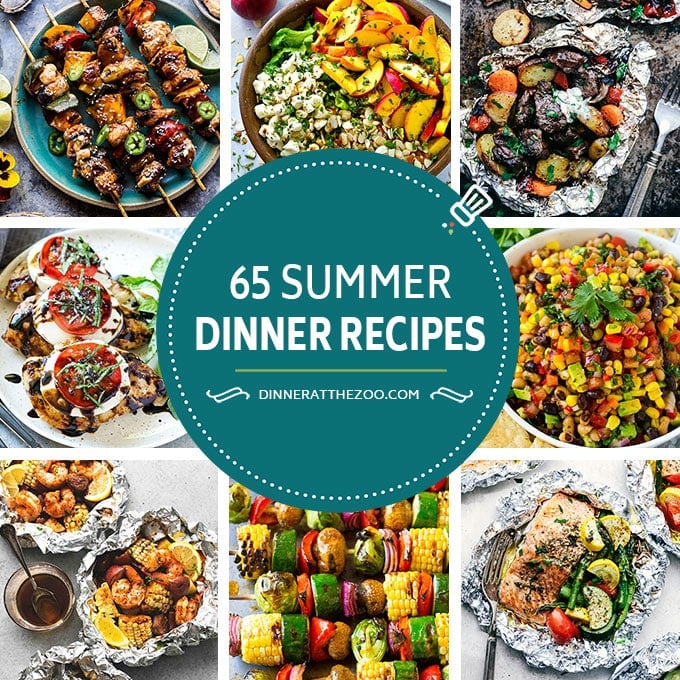 It's about that time of year when you start planning the BBQ weekends with amazing friends and family. Summer dinner recipes are ones that make memories. People refer to your gathering by the dish you made or 'remember when you brought that one pasta' so give them something to remember this summer.
Summer is also the time when all different fruits and vegetables are in season, so these recipes are heavy on summer favorites like tomatoes, corn, melon, and berries. Plus everything grilled because our grill is going non stop in the summer.
I have gathered up 65 of my favorite summer dinner recipes to share with you. See if you can find a new memory maker from this great list!
65 Summer Dinner Recipes
On the Grill
A selection of grilled chicken, pork, shrimp, burgers and skewers that are perfect for a casual weekday dinner or a meal fit for entertaining.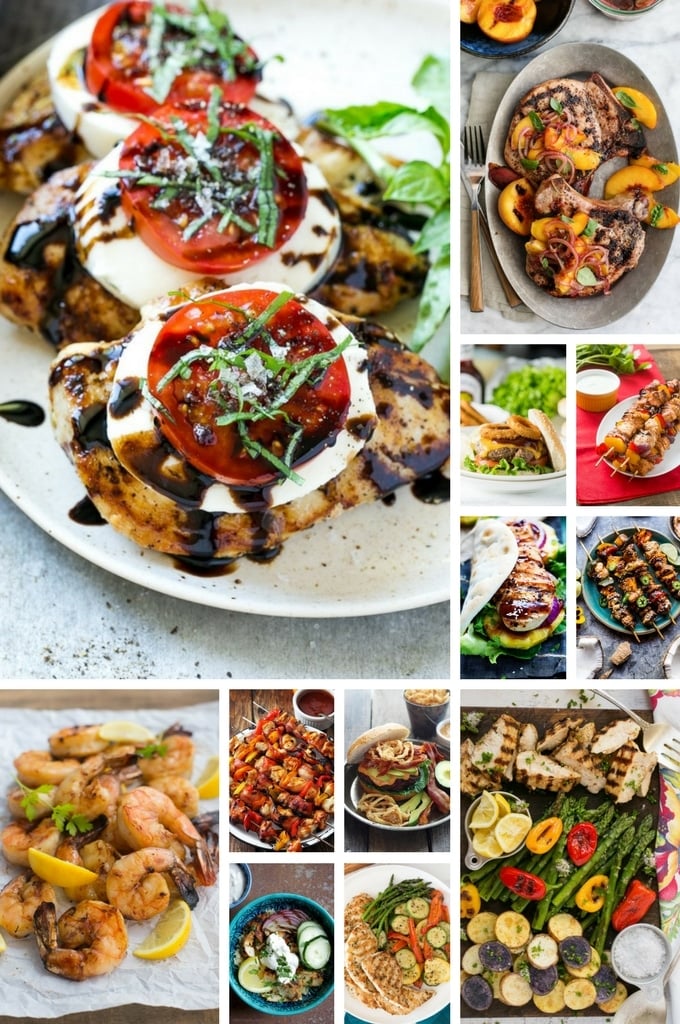 Foil Packet Recipes
Foil packet recipes are super popular during the summer months because they're easy to make and fun to eat! It's a complete meal with minimal cleanup. Many of these foil packet recipes can be either grilled or baked, depending on your preference.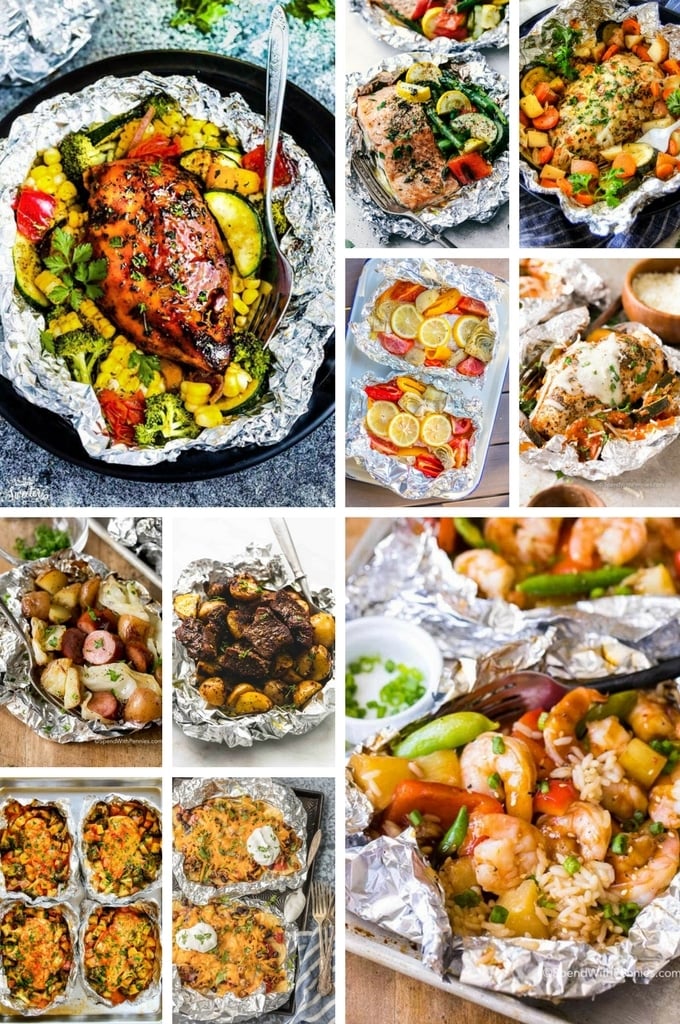 Side Dishes
Summer side dishes are the perfect way to show off all that fabulous in-season produce. From grilled veggies to corn on the cob to Caprese style everything, there are plenty of fresh and healthy options to please any crowd.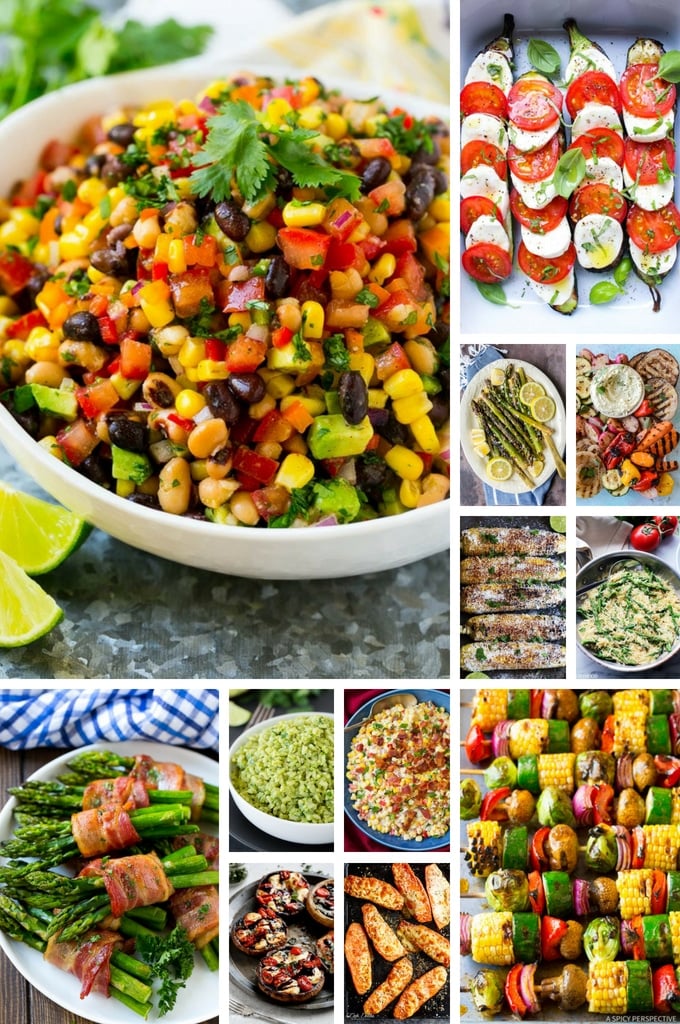 Salad Recipes
Summer salads are fresh, colorful and packed with flavorful produce. Try a watermelon fruit salad, a hearty pasta salad or a refreshing cucumber salad to round out your meal.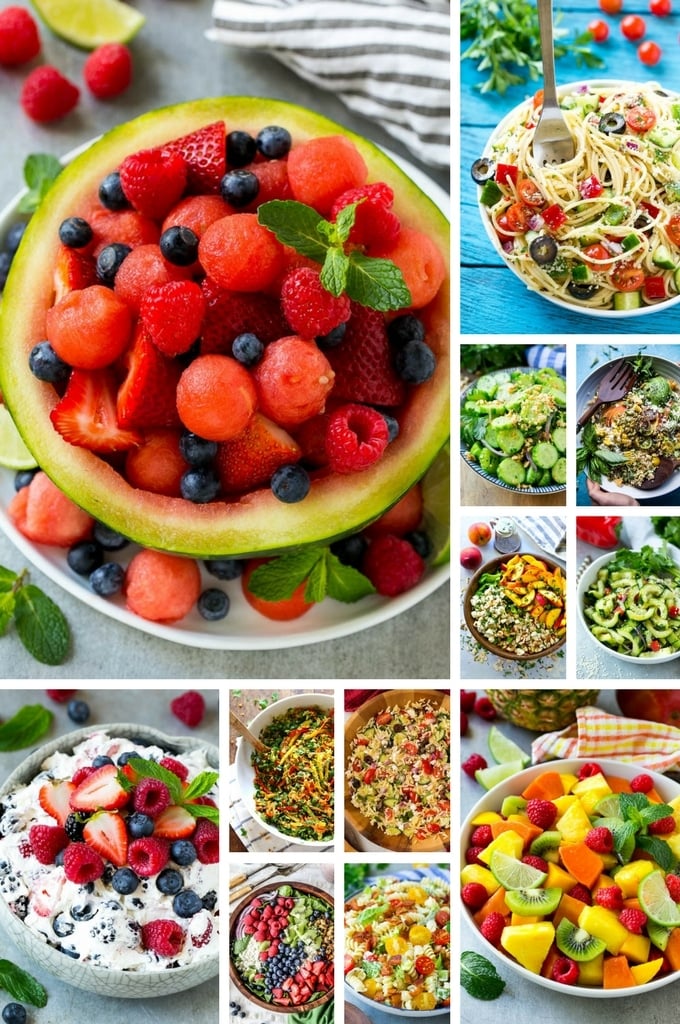 This watermelon fruit salad is a refreshing combination of watermelon and berries, all tossed in a honey lime dressing. You can serve your salad inside a hollowed out watermelon for a fun presentation. This salad is perfect for the 4th of July and kids love it too!
Watermelon Fruit Salad
Serves 6
4 cups watermelon, either cut into cubes or scooped into balls with a melon baller
1 cup strawberries, halved
1/2 cup blueberries
1/2 cup raspberries
2 tablespoons honey
1 tablespoon lime juice
Optional garnish: mint sprigs and lime wedges
Place the watermelon, strawberries, blueberries and raspberries in a large bowl. In a small bowl, whisk together the honey and lime juice. Drizzle the dressing over the fruit and toss gently to coat. Serve in a bowl or in a hollowed out watermelon half. Garnish with mint sprigs and lime wedges if desired.
This post was originally published August 26, 2016 and was updated May 10, 2018 with new content.