A comprehensive list of summer dessert recipes including fruit crisps, frozen desserts, no bake treats, pies, ice cream cakes and more. These summer desserts are perfect for barbecues, picnics, potlucks, birthday parties, pool parties and every other warm weather celebration.
Ah, summertime! The sun on your face, flip-flops on your feet, and the smell of barbecues in the air. Sounds amazing right? Sign me up for sure! Speaking of barbecues, do you have a go-to list of recipes you rotate through all the time? You know the same old desserts you make for everything? Change it up a bit with these all-time favorite summer dessert recipes.
We love to use fresh berries and in-season produce for summer desserts. Berries and other summer fruits are cheap and abundant this time of the year. The options to use up berries are endless. These summer dessert recipes will help you with over 50 ideas!
58 Summer Dessert Recipes
No-Bake Desserts
No bake desserts are perfect for when it's blazing hot outside and you can't bear to turn on the oven. There are tons of options from decadent chocolate treats to delicious pies, cakes and cookies.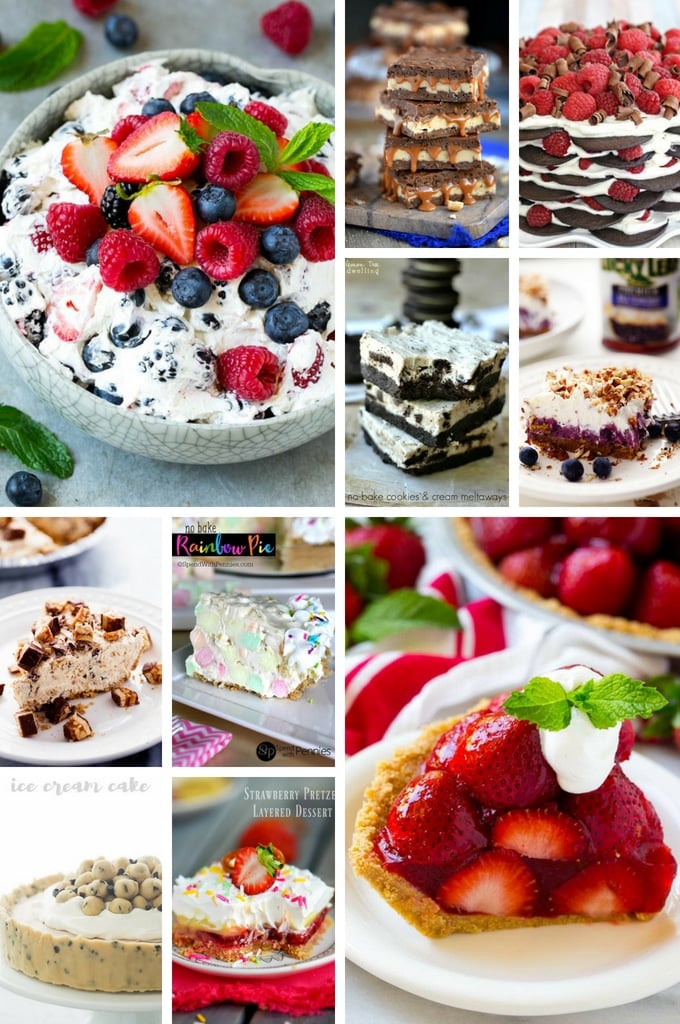 Frozen Desserts
When it's hot outside, a frozen dessert really hits the spot. The great thing about frozen desserts is that they all can be made in advance, which saves on prep time when you're planning a party.
Fruit Crisps
Crisps, crumbles and cobblers are the perfect way to showcase all of the fresh fruit that summer has to offer. Add a scoop of ice cream and you've got dessert perfection!