A list of 30 fabulous summer dessert recipes including blueberry shortcake, s'mores dip, fried Oreos, strawberry pie, and more. These summer desserts are perfect for barbecues, picnics, potlucks, birthday parties, pool parties and every other warm weather celebration.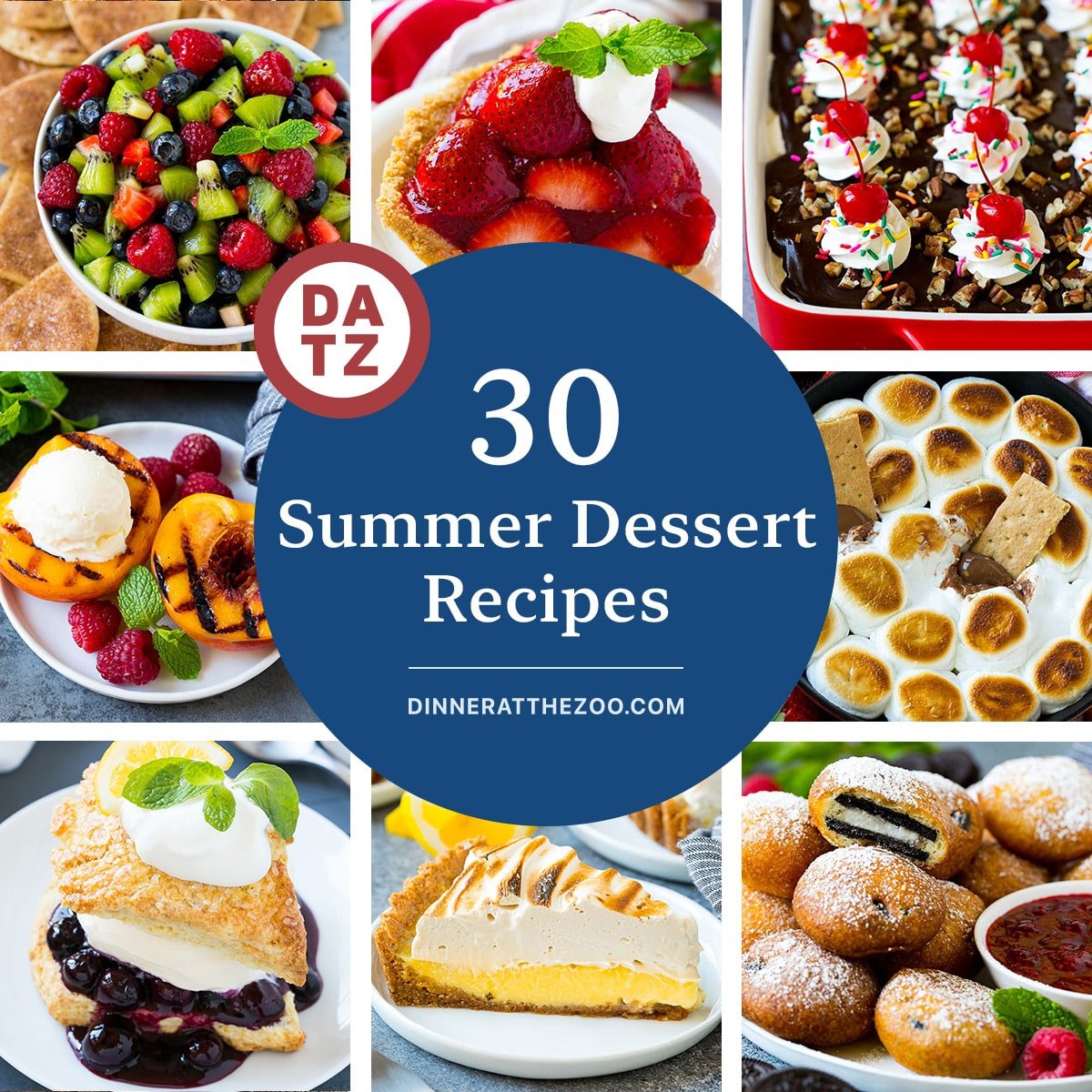 Ah, summertime! The sun on your face, flip-flops on your feet, and the smell of barbecues in the air. Sounds amazing right? Sign me up for sure! Speaking of barbecues, do you have a go-to list of recipes you rotate through all the time? You know the same old desserts you make for everything? Change it up with these all-time favorite summer dessert recipes.
We love to use fresh berries and in-season produce for summer desserts. Berries and other summer fruits are cheap and abundant this time of the year. The options to use up berries are endless. We also love chocolatey s'mores recipes and cool treats for friends. These summer dessert recipes will help you with 30 amazing ideas! Looking for patriotic treats? Be sure to check out my list of 30 4th of July recipes.
30 Summer Dessert Recipes
Here are some perfect recipes for parties like brownie pizza, cherry bars and chocolate peanut butter pie. If you want to impress some friends with something fun, try the cookie cake, trust me, it's great!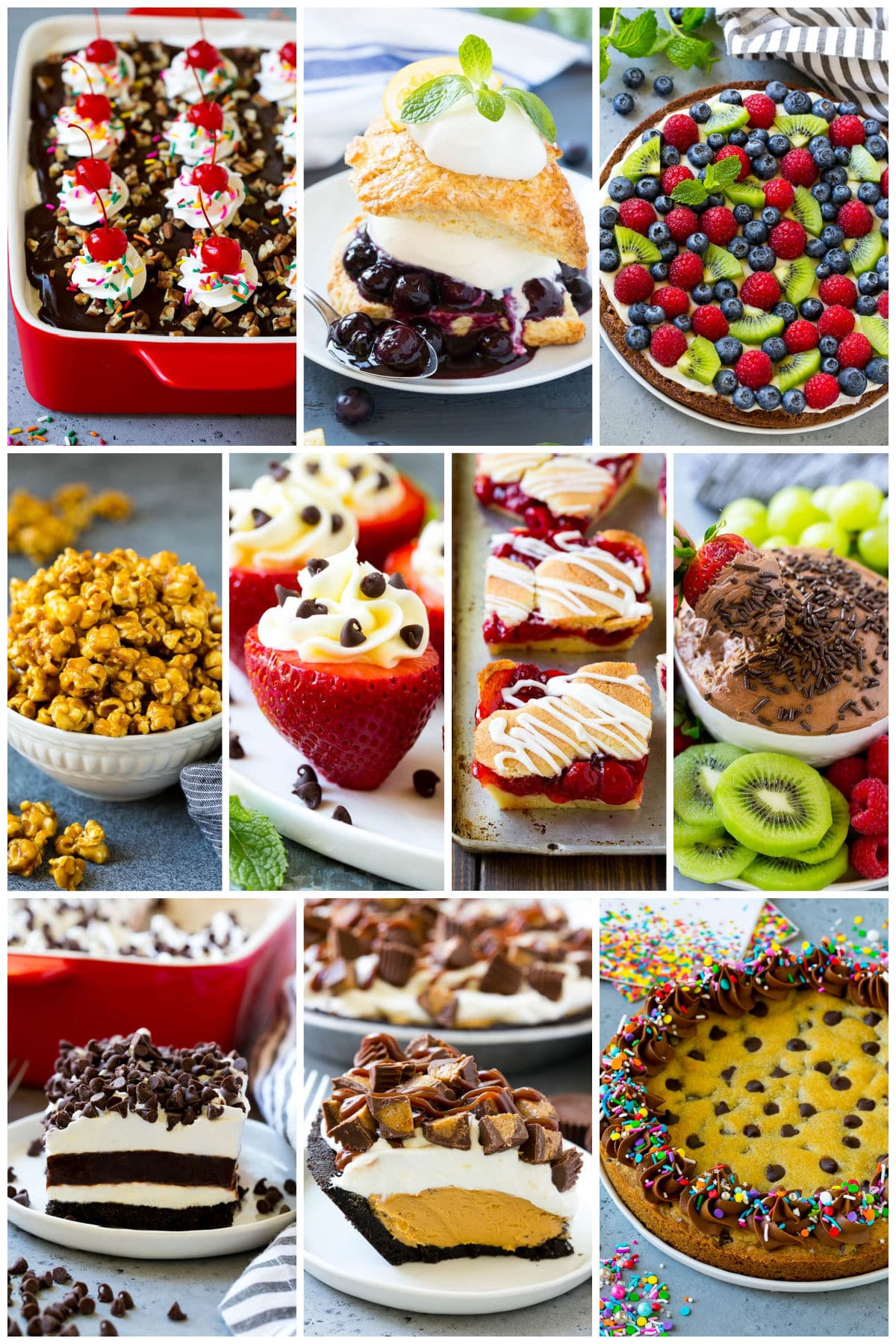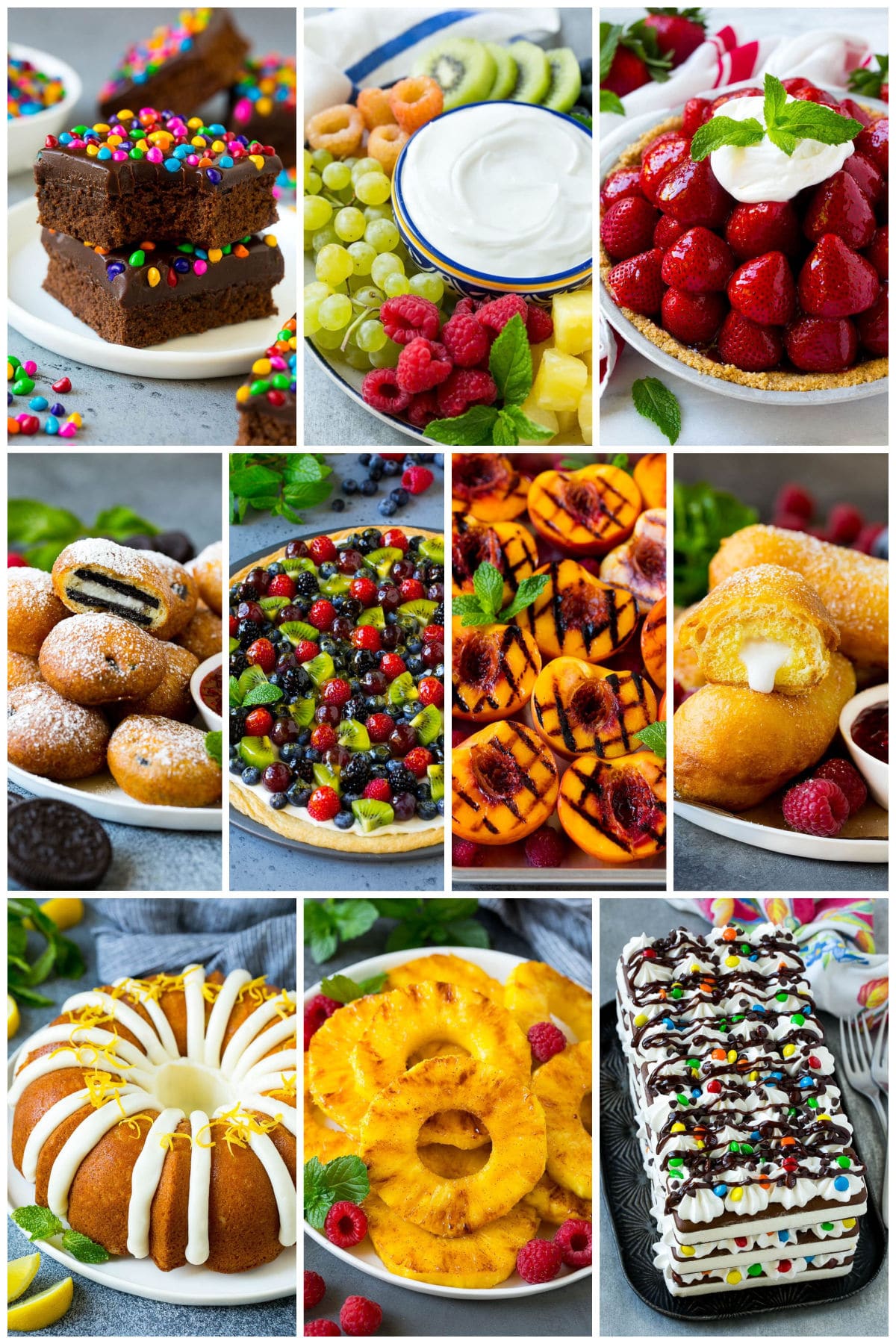 These are some amazing desserts that are perfect for lazy summer days like this chocolatey s'mores fudge and rich tiramisu ice cream cake. Also fantastic are the lemon meringue tart and the Oreo cheesecake. But if you make just one recipe, you have to try the s'mores dip. It will blow your mind!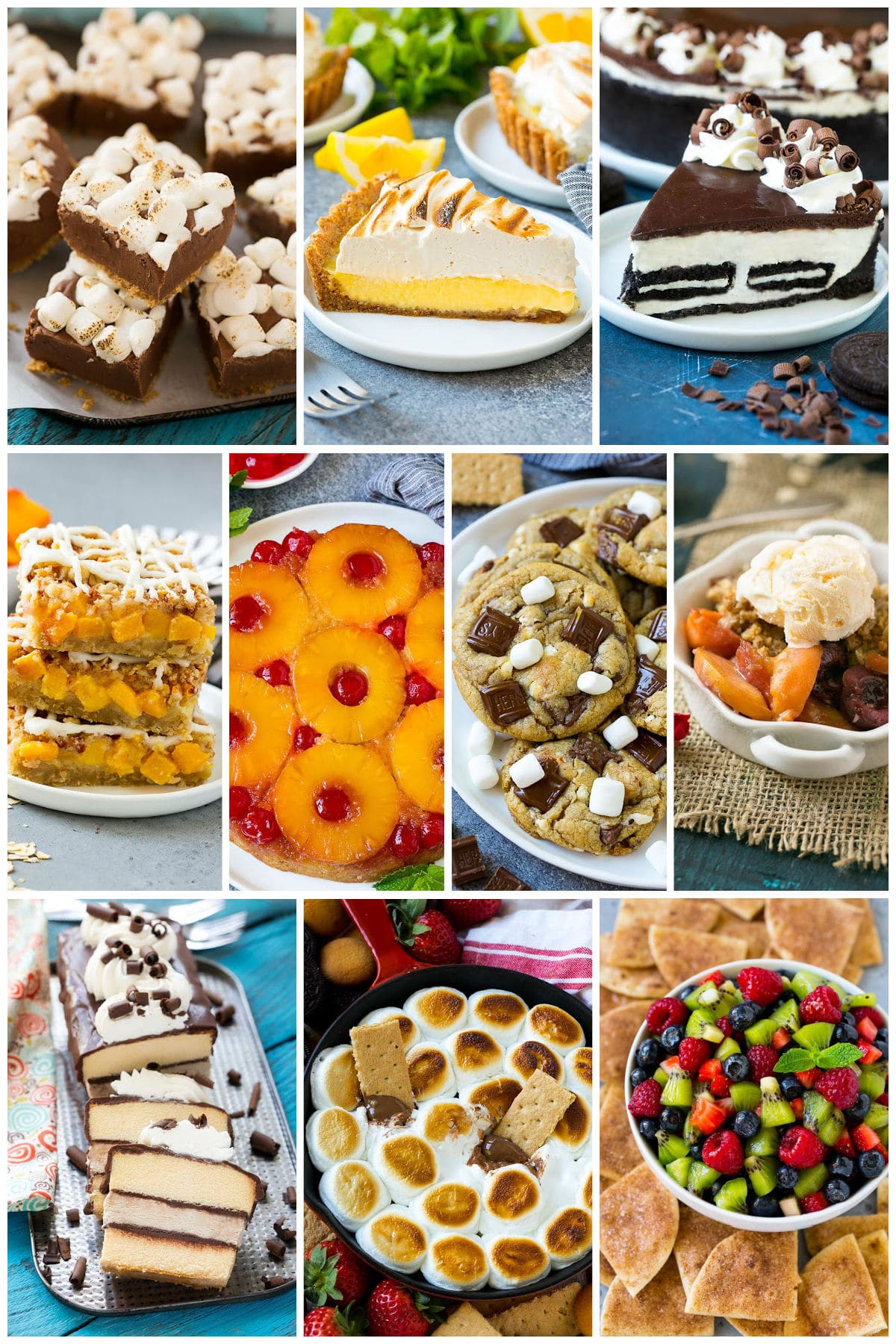 When the temperature goes up try one of these amazing desserts! These desserts feature fresh fruit, gooey chocolate and crispy fried treats, as well as some no-bake offerings to keep your kitchen cool. They are perfect for any occasion or even just for treat on a summer day. Plus, if you decide to make one of these recipes some other time of the year, don't worry, I won't tell. So why not have one of these desserts today?