These healthy salad recipes are perfect for anyone looking to add a little more nutrition to their diet with favorites like grilled chicken salad, winter fruit salad and three bean salad.
Enjoy a wide variety of green salads, chopped salads, colorful fruit salads, chicken salads, seafood salads and plenty more healthy offerings!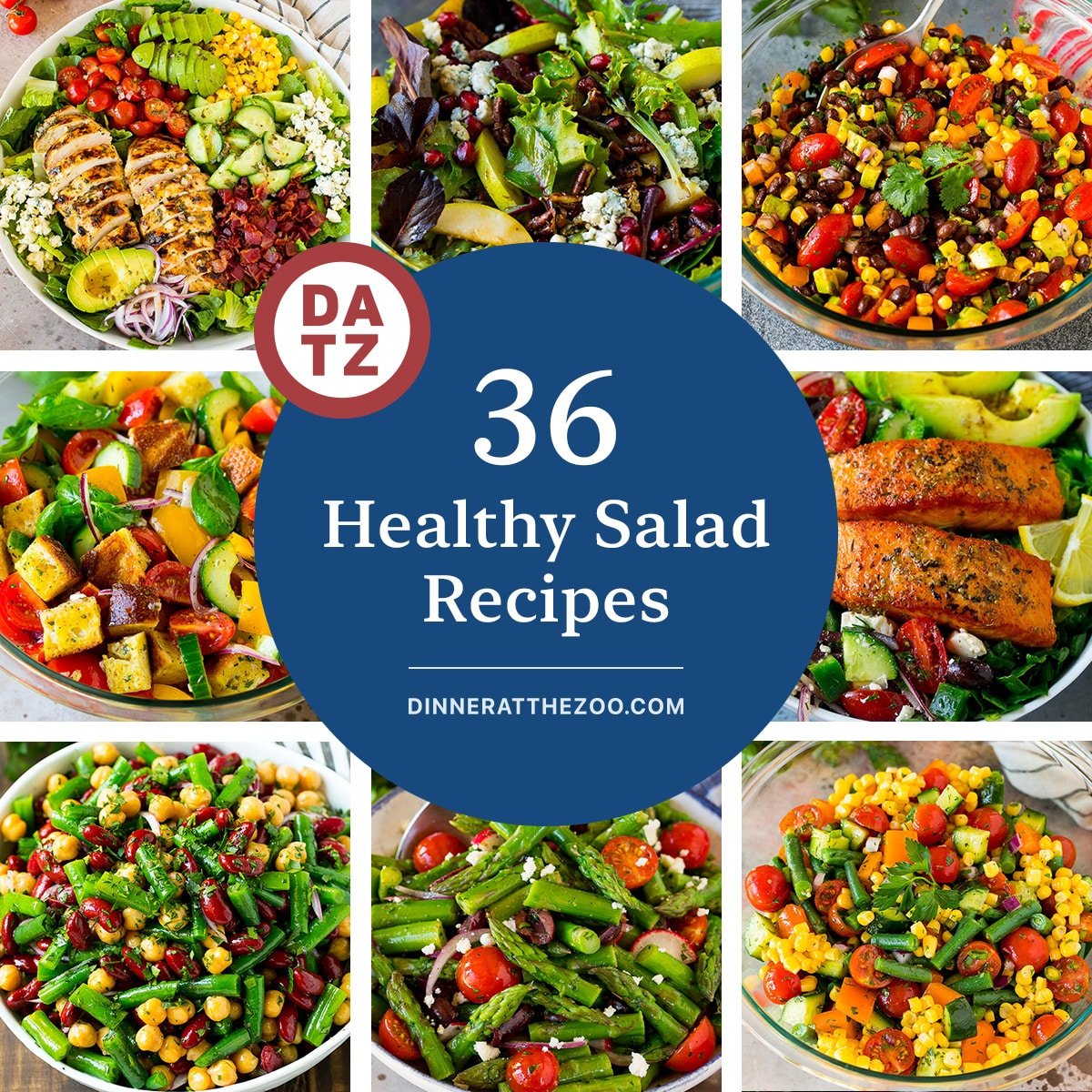 Striving toward a better you? Healthy salad recipes are not hard to find, in fact, they are EVERYWHERE.
These healthy salad recipes look so mouthwatering that it's hard to comprehend that they are SO good for you. I am a fan of a big, hearty salad. Some of these recipes take the term 'salad' to a whole new level. I could literally eat them for days. You can too!
Take a look at my top 36 healthy salad recipes to start you off in the right direction. You can enjoy a wide variety of salad combinations with amazing flavors! You could have a new one each day of the month to try them all out.
Come back and tell me your favorites, and if you made any alterations or found a new creation you think should go on the list! You'll also want to take a look at my lists of other healthy recipes, including 30 Meal Prep Recipes, 30 Healthy Recipes, 26 Healthy Snack Recipes and 25 Healthy Zoodle Recipes for more inspiration.
36 Healthy Salad Recipes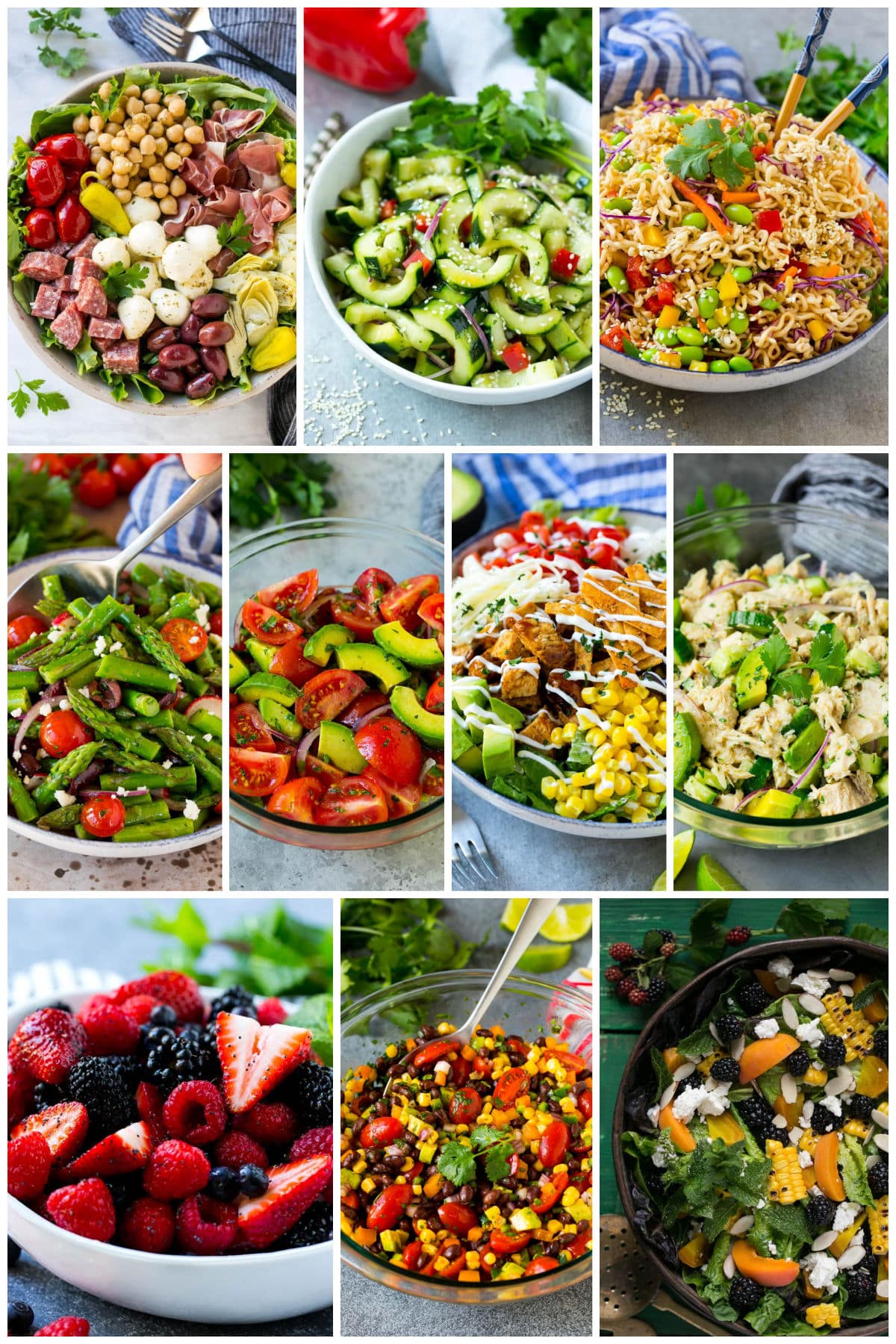 What type of salad is healthiest?
The healthiest salads start with dark leafy greens and incorporate vibrant colored vegetables and/or fruit. Healthy salads may also contain grains like quinoa or nuts. A healthy salad has a dressing that's not loaded with large amounts of oil, mayonnaise or other type of fat.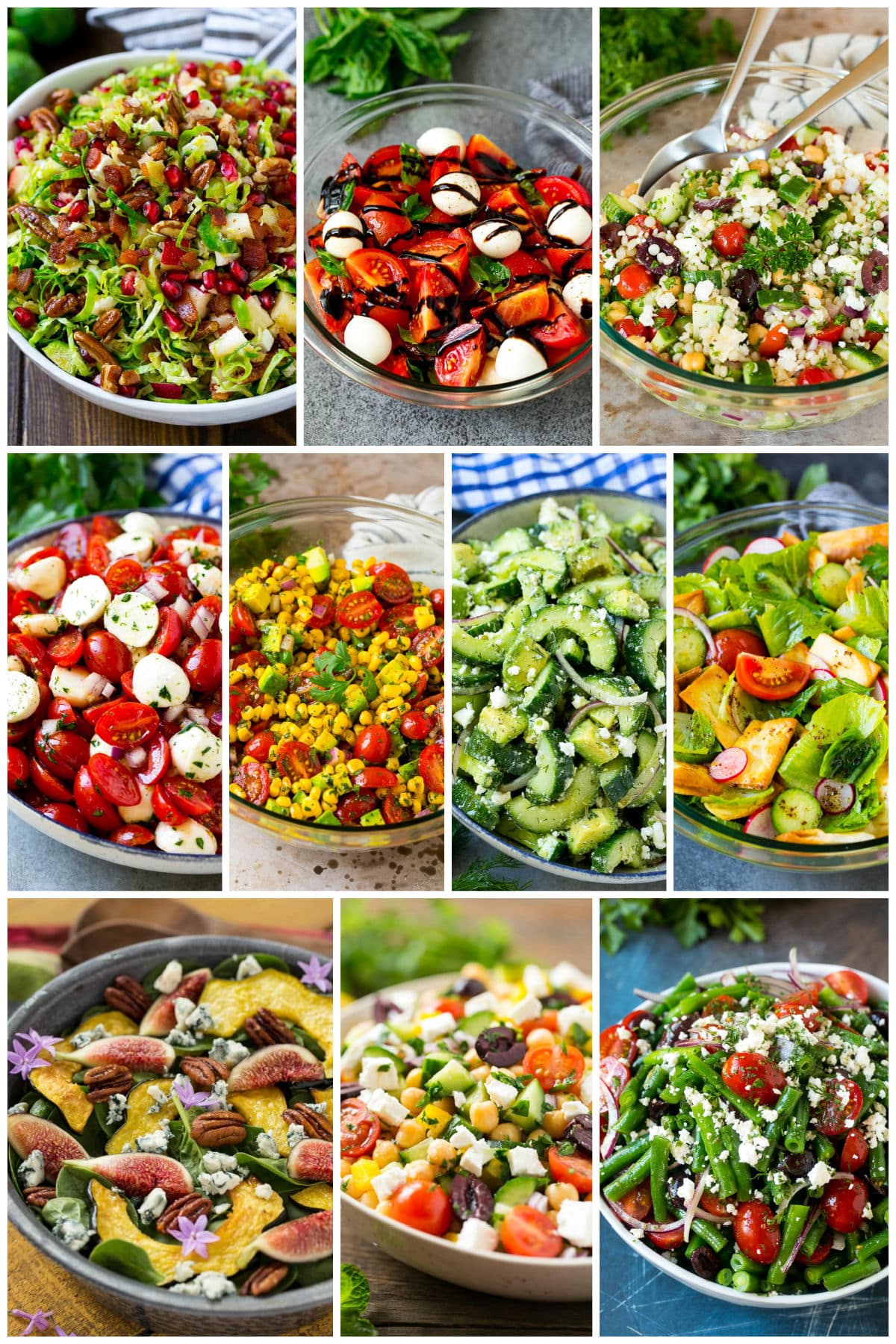 Is it healthy to eat a salad every day?
Get your recommended amount of fruits and vegetables by eating a salad every day! Be sure to choose a variety of fresh produce and limit dressings that are high in fat and calories.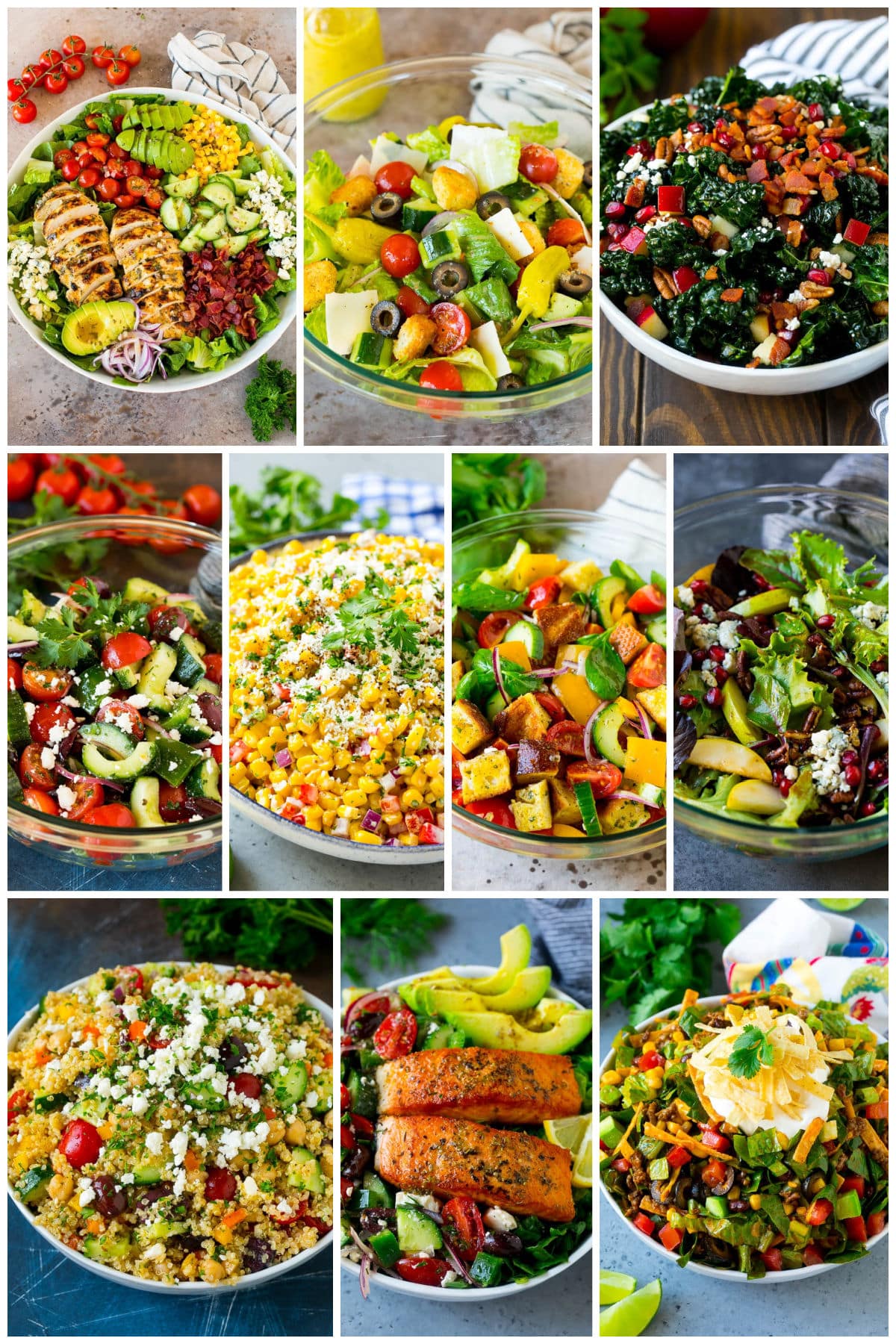 What salad dressing is best for you?
Vinaigrette style dressings taste amazing and often contain heart healthy oils like olive oil. Steer clear of dressings that contain mayonnaise, cheese and other high calorie ingredients.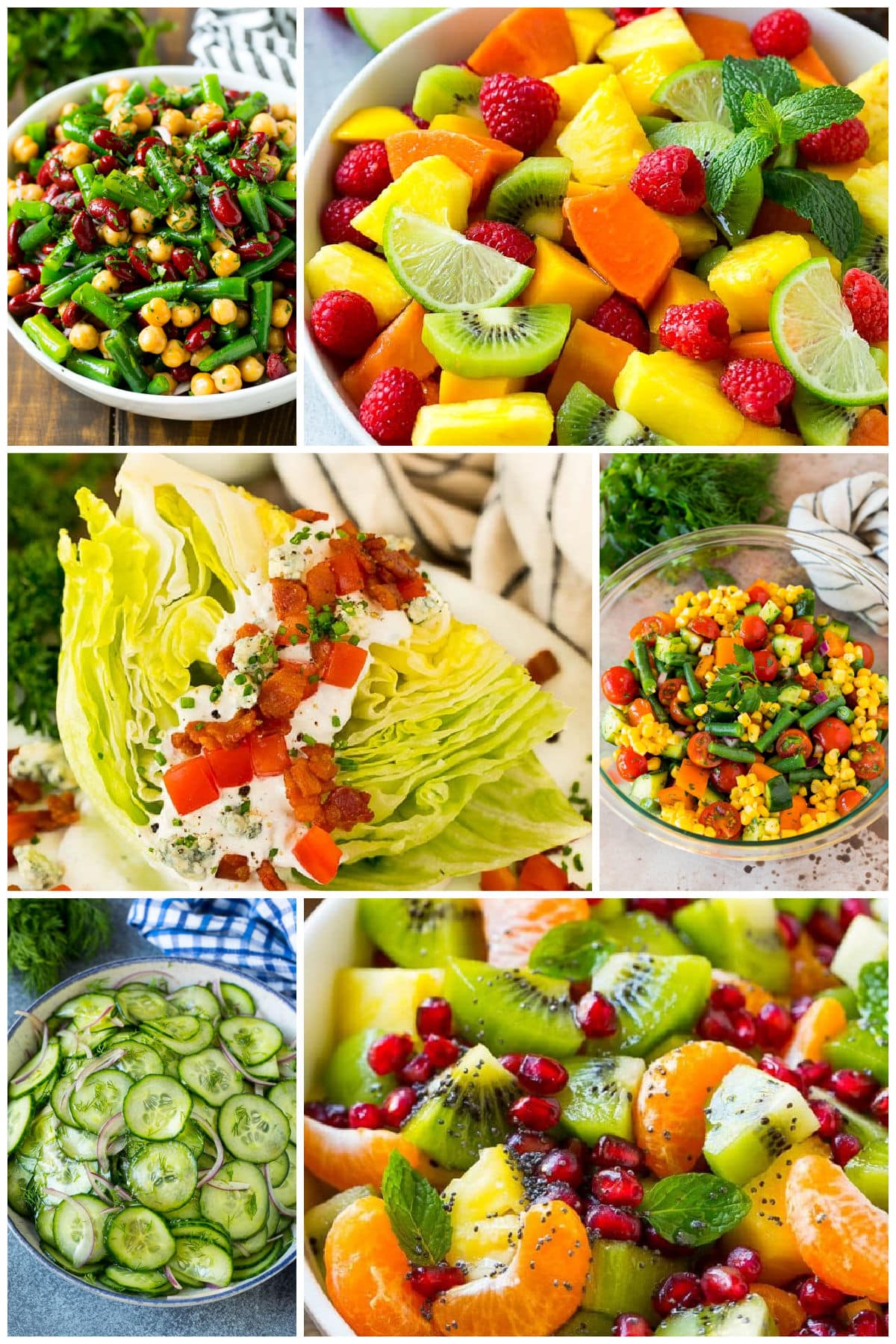 Bring some fresh and fun flavors into your meals with healthy salads. With so many amazing salads, which one will you try first?