These healthy snack recipes are fresh, colorful and loaded with plenty of nutrition including dishes such as sweet and juicy Mexican fruit cups and elegant caprese skewers.
If you're looking for ways to get a little extra nutrition into your diet, there's sure to be a sweet or savory healthy snack on this list to help keep the hunger away!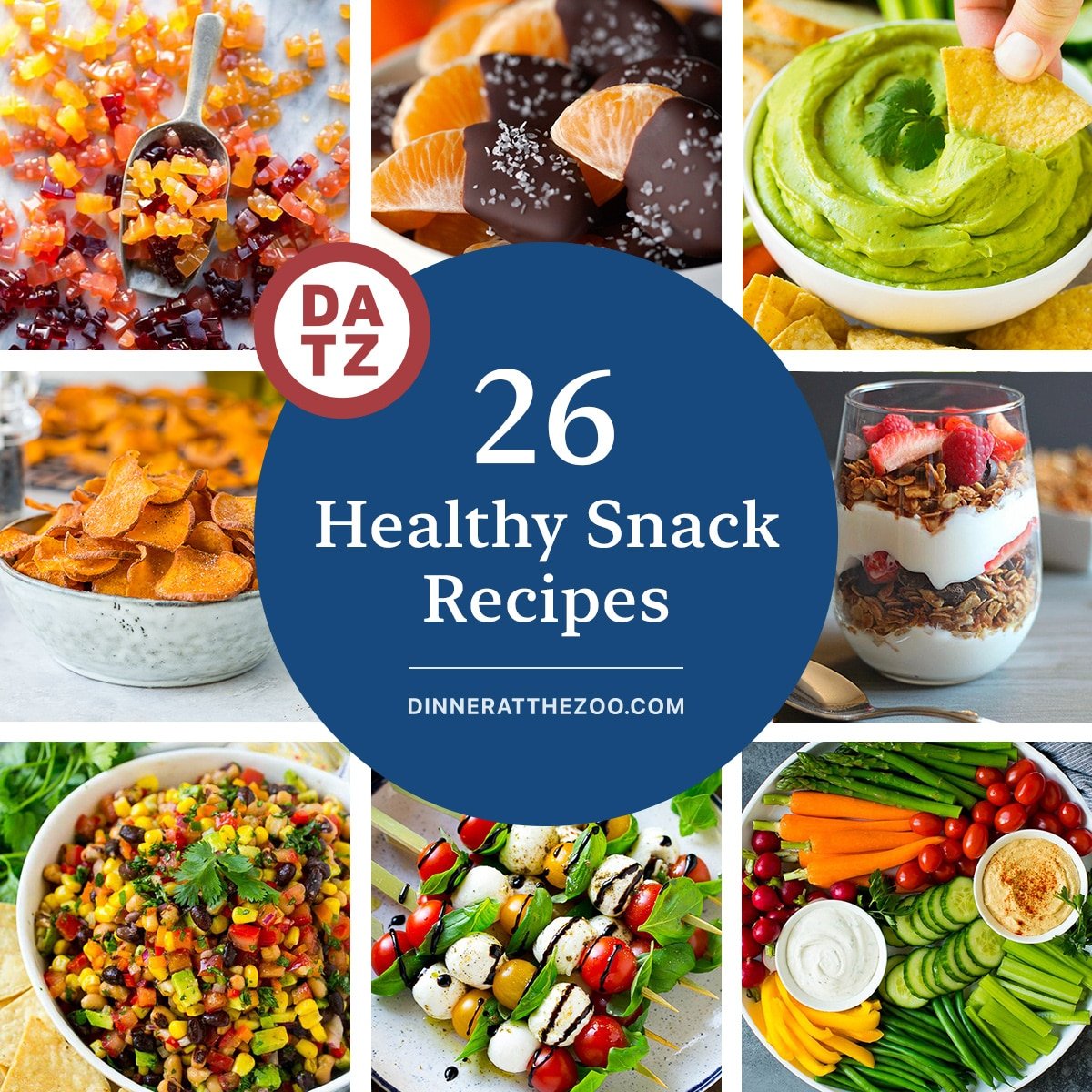 I love a good snack and so do my children. I like to serve snacks that are are filled with colorful fruits, fresh veggies and lean proteins. The secret for a great guilt-free snack is to find recipes that are so packed with flavor that you won't miss those extra calories.
Of course, kids can prefer the not so healthy treats, but what if they didn't know it was good for them? I am a fan of recipes that look sinful, however double as a healthy alternative to the cookies and sweets.
Here are 26 healthy snack recipes that are so mouthwateringly delicious you (and your kids) won't even bat an eye that they ARE good for you. They're full of colorful veggies, protein packed nuts, healthy grains and more!
Enjoy these recipes guilt free and I won't tell (if you don't) your kiddos that they are good for them. Our secret. For more healthy eating ideas, you'll definitely want to check out my compilations of 30 Meal Prep Recipes, 30 Healthy Recipes, 36 Healthy Salad Recipes and 25 Healthy Zoodle (Zucchini Noodle) Recipes!
26 Healthy Snack Recipes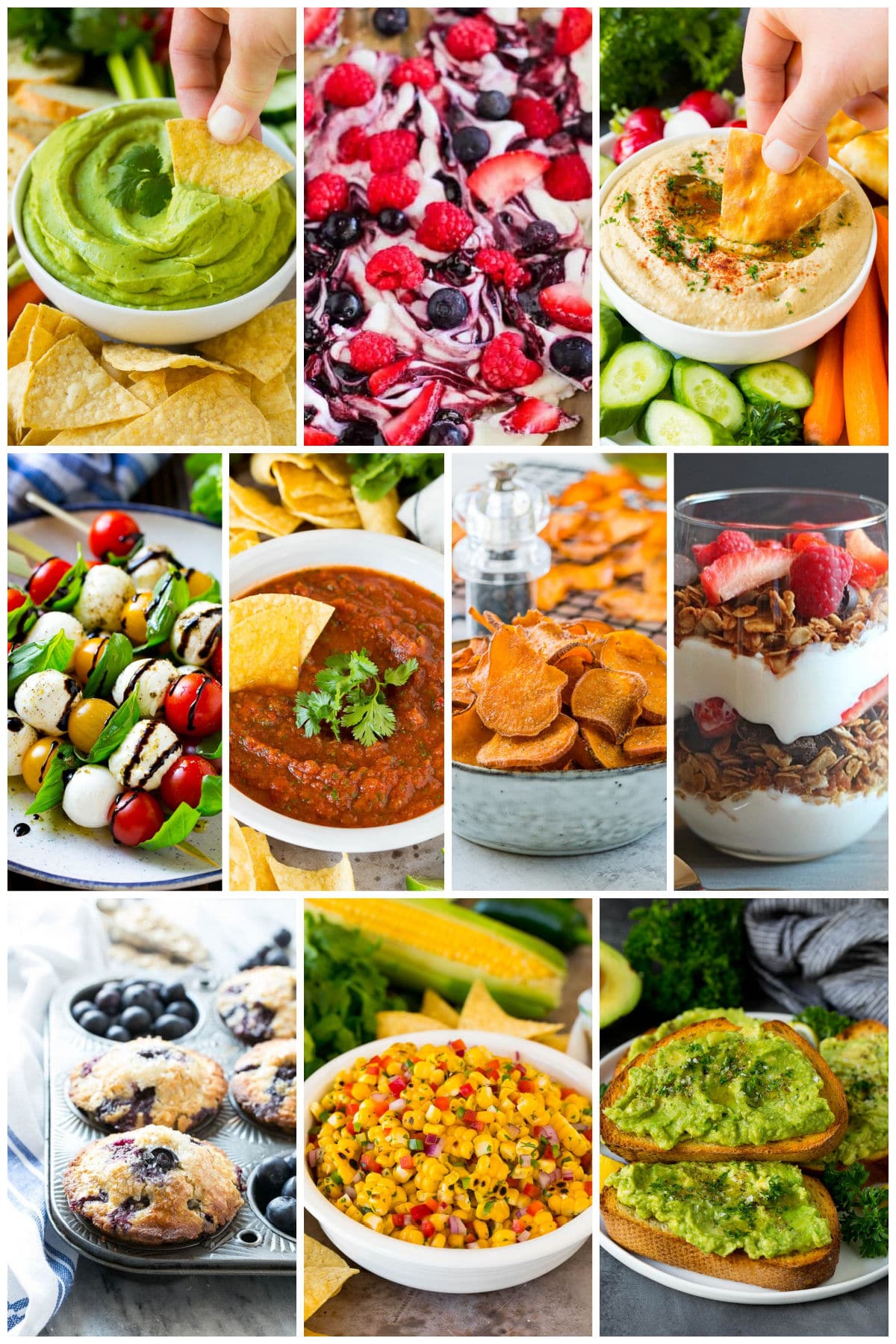 Why is it important to have nutritious food between meals?
Snacks are important because they provide you with needed energy during the day, and can keep you from overeating at meals. Healthy snacks are particularly important because they provide your body with nutrition and will keep you full longer than an unhealthy snack which may be full of sugar and fat.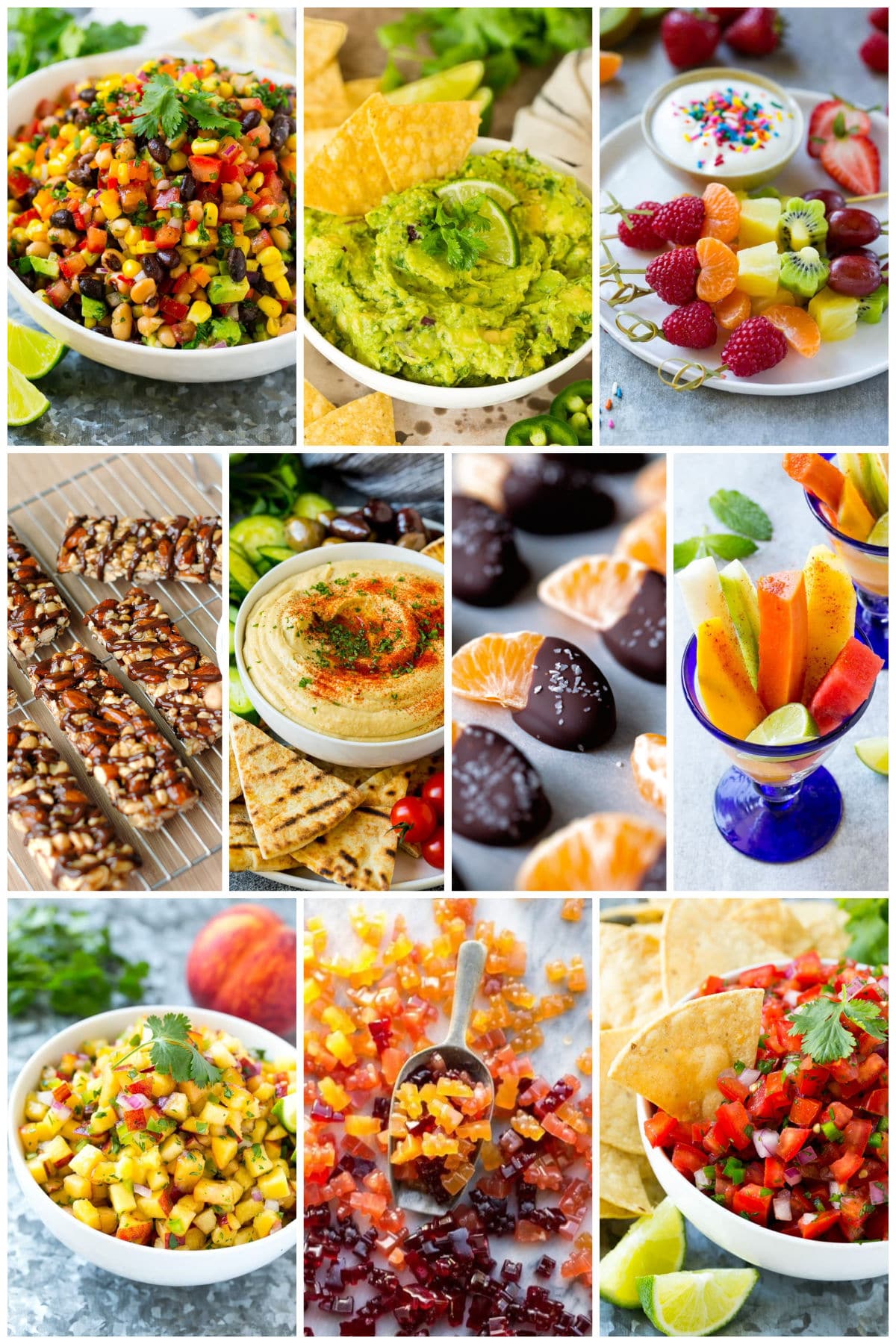 What is a makes quick bite nutritious?
A healthy snack typically contains some combination of fruit, vegetables, lean protein and whole grains. I typically find that snacks with a protein component help me feel full the longest. Healthy snacks are a great way to make sure you're getting your daily dose of fruits and veggies.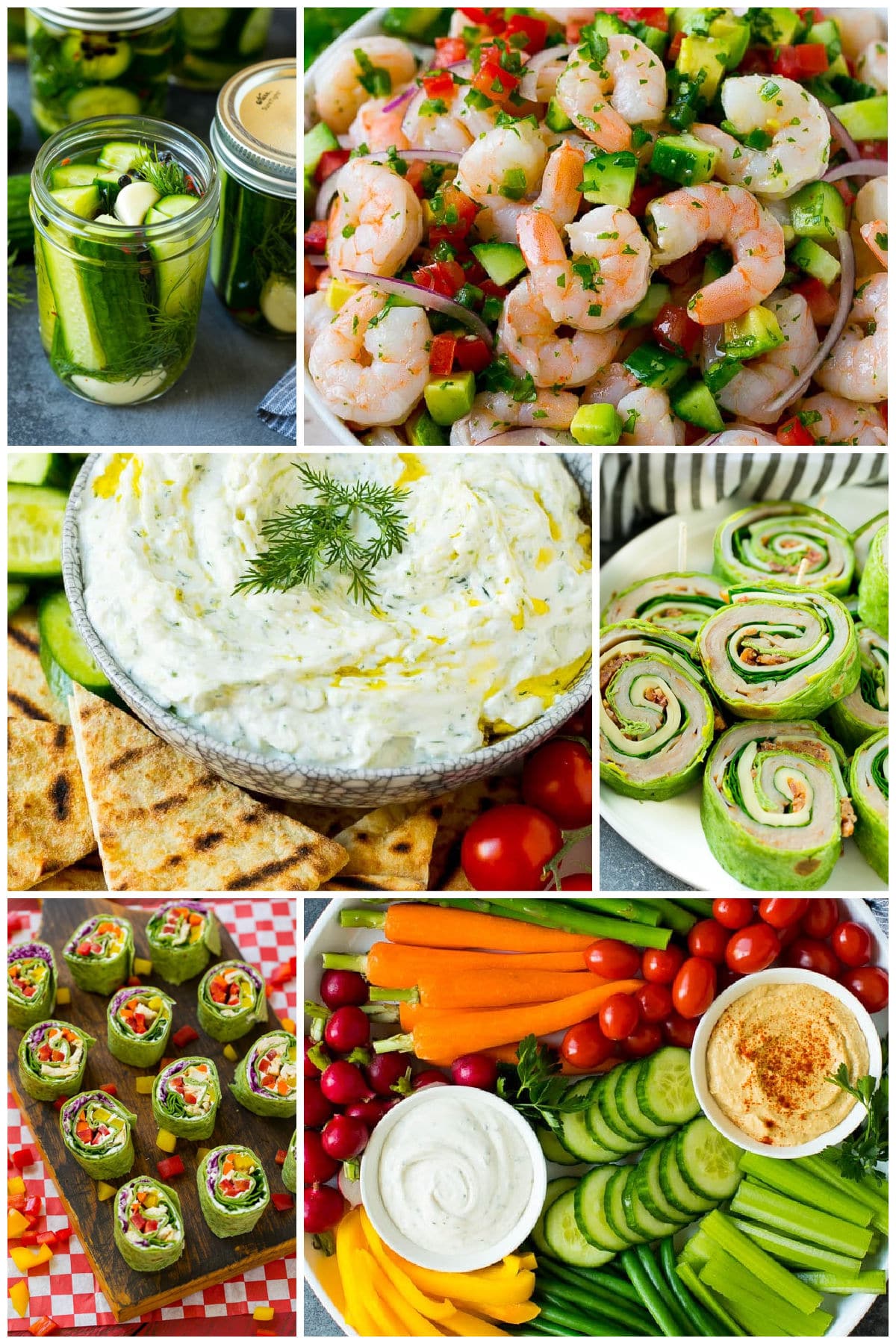 When you are looking for something light and satisfying, get to your kitchen and make one of these amazing recipes!