Thanksgiving is right around the corner, here is a list of 30 amazing thanksgiving appetizer recipes to get your meal off to the right start!
If you are hosting Thanksgiving this year, you know that the planning is probably already underway and your grocery list is growing. Of course, you have the main meal to figure out and all the different desserts you may be planning, but what about before the main course? And are you serving appetizers?
I always forget the appetizers. After a few hours of friends and family chatting it up about new things in their life, stomachs start growling and dinner isn't for four more hours.
What on earth are you going to feed your guest before the main meal? I have gathered up a great list here of Thanksgiving appetizer recipes to fit every need. Feel like making hot appetizers? We have those. How about recipes you can quickly throw together? We've got those covered as well. We even brought you a handful of appetizers that won't hog up your oven so you can be using it for other food items. Best of all there are dips and spreads you can use with a baguette or boxed crackers for an easy and effortless pre-meal snack. I hope you enjoy your Thanksgiving and these recipes as much as I do!
Hot Thanksgiving Appetizer Recipes
These hot Thanksgiving appetizers are cheesy, savory and the perfect way to get your guests ready for the main meal. There's everything from warm and gooey dips to slow cooker meatballs to elegant mini quiches. Sometimes I think appetizers are the best part of the whole meal!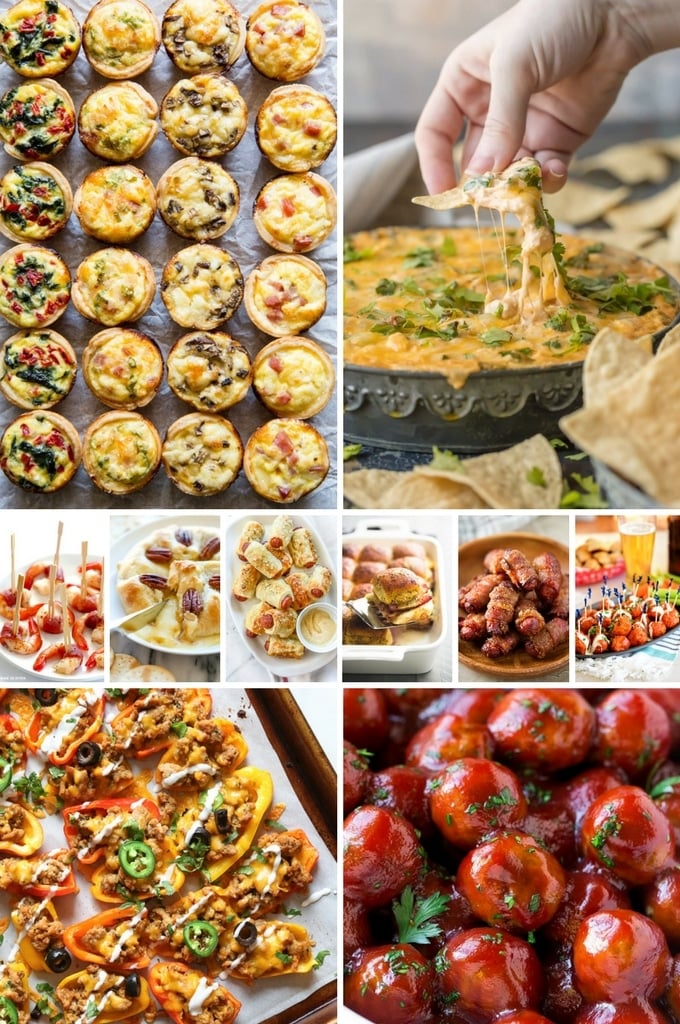 Cold Thanksgiving Appetizer Recipes
Cold appetizers tend to be a little on the lighter side, and many of them are make-ahead which is always important when you're planning a big meal!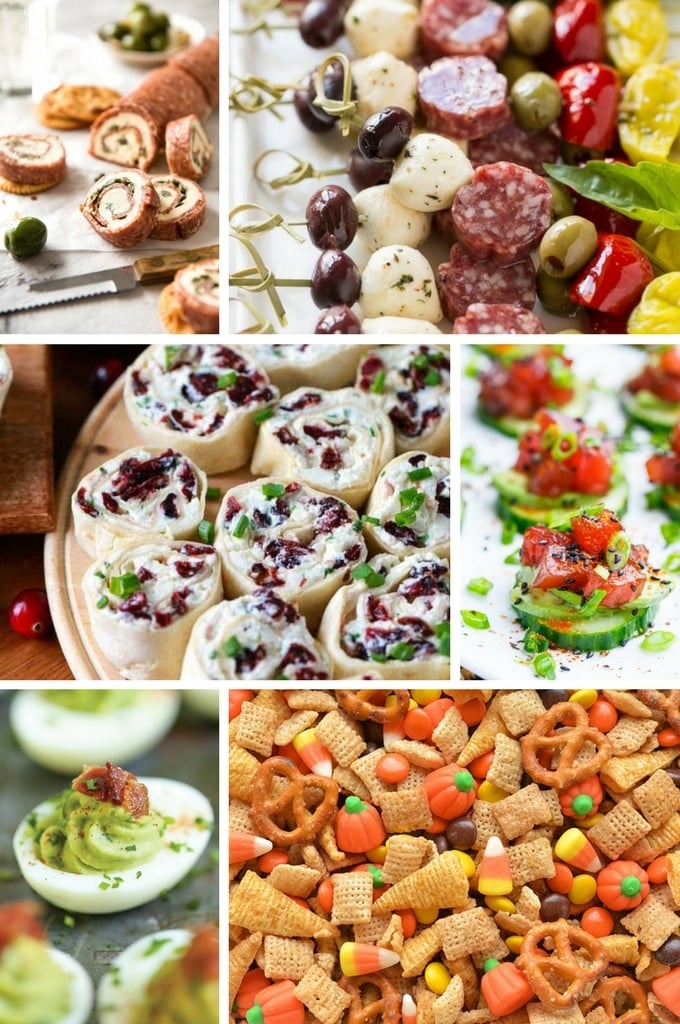 Dips and Spreads
Dips and spreads are classic Thanksgiving appetizers, we've got sweet and savory going on here with plenty of pumpkin themed offerings!
No-Cook Appetizers
I call these no-cook appetizers because they're really all about assembling pre-prepared ingredients into a beautiful display!