With Thanksgiving right around the corner, here is a list of 30 Thanksgiving appetizer recipes that will amaze your guests including bacon deviled eggs, artichoke dip and cranberry meatballs.
Start your Thanksgiving off right with appetizer recipes so good that you'll almost forget about dinner!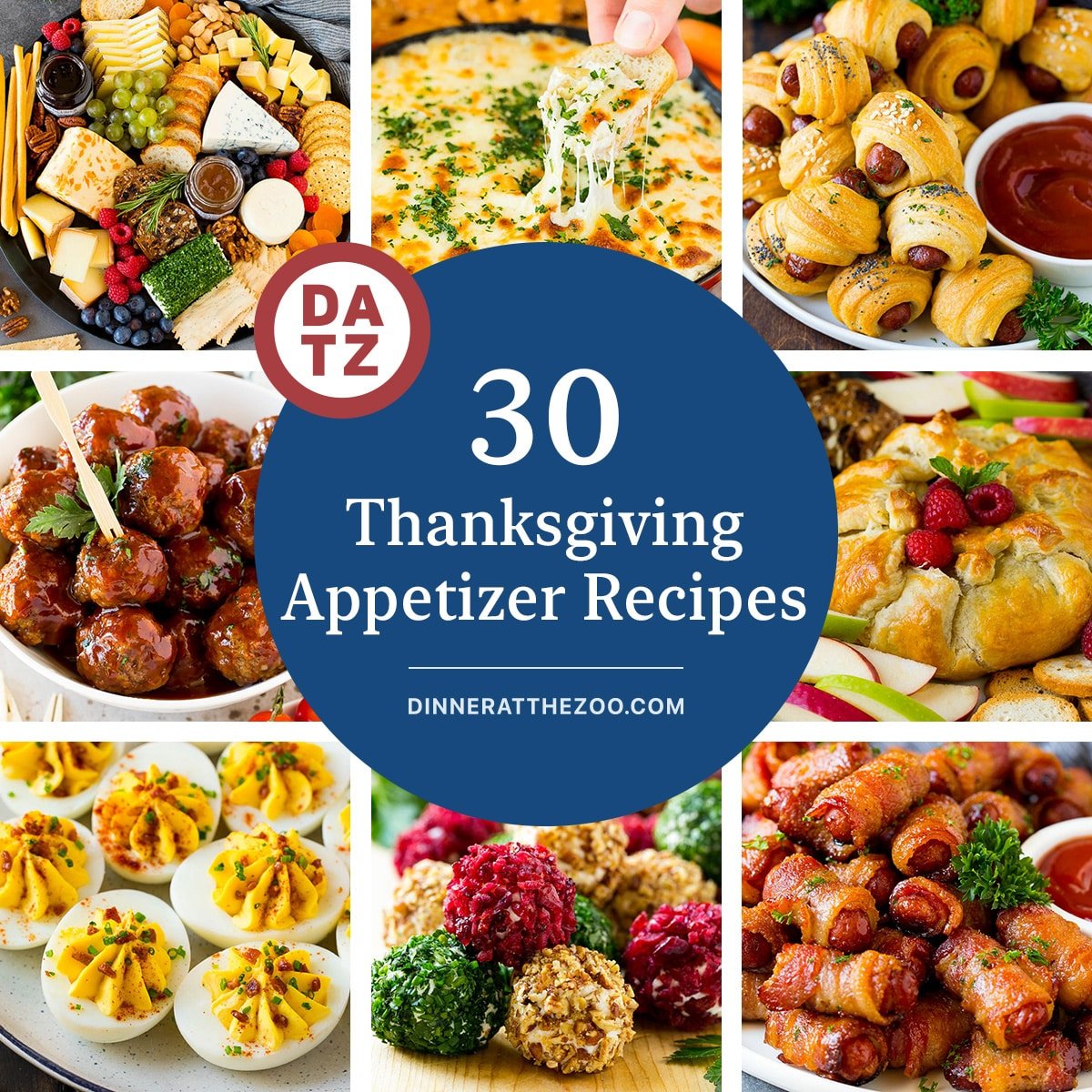 Whether you are hosting a holiday feast this year or you just want to bring something special, don't forget the appetizers. There is nothing better than the smell of turkey in the oven and an amazing snack at your fingertips. For everybody watching a game or chatting in the kitchen, a bowl of something to munch on is a must. Since we're celebrating on this day, I also offer some festive jello shots for the adults!
I have gathered up the best list of Thanksgiving snack recipes that will delight friends and family. I love hearty appetizers that are loaded with melty cheese, savory and the perfect way to get your guests ready for the main meal. There are plenty of options like cheese bombs, garlic knots, fried mushrooms and pigs in a blanket.
When oven and stove space is scarce, cold snacks are fantastic. They tend to be a little on the lighter side, and many of them are make-ahead which is always important when you're planning a big meal! Try some cold recipes with minimal ingredients like pesto dip, cheese ball bites and the classic bacon deviled eggs. Pair your snacks with some Thanksgiving punch for ultimate enjoyment!
Whatever you do, don't forget the homemade Chex mix. I am always astonished how good that crispy, savory snack can be.
Don't let the holiday appetizer be an afterthought, pick some of these amazing snacks now. Have fun with your munchies and try something new. Sometimes I think appetizers are the best part of the whole meal! Need more help with your Thanksgiving menu? Be sure to check out my guide on how to cook a turkey. You can also try some of my favorite side dishes such as roasted butternut squash, homemade cranberry sauce, mashed sweet potatoes and pumpkin soup. As a bonus, I'm including an extra recipe at the end for the most quick and easy Thanksgiving appetizer platter!
30 Thanksgiving Appetizer Recipes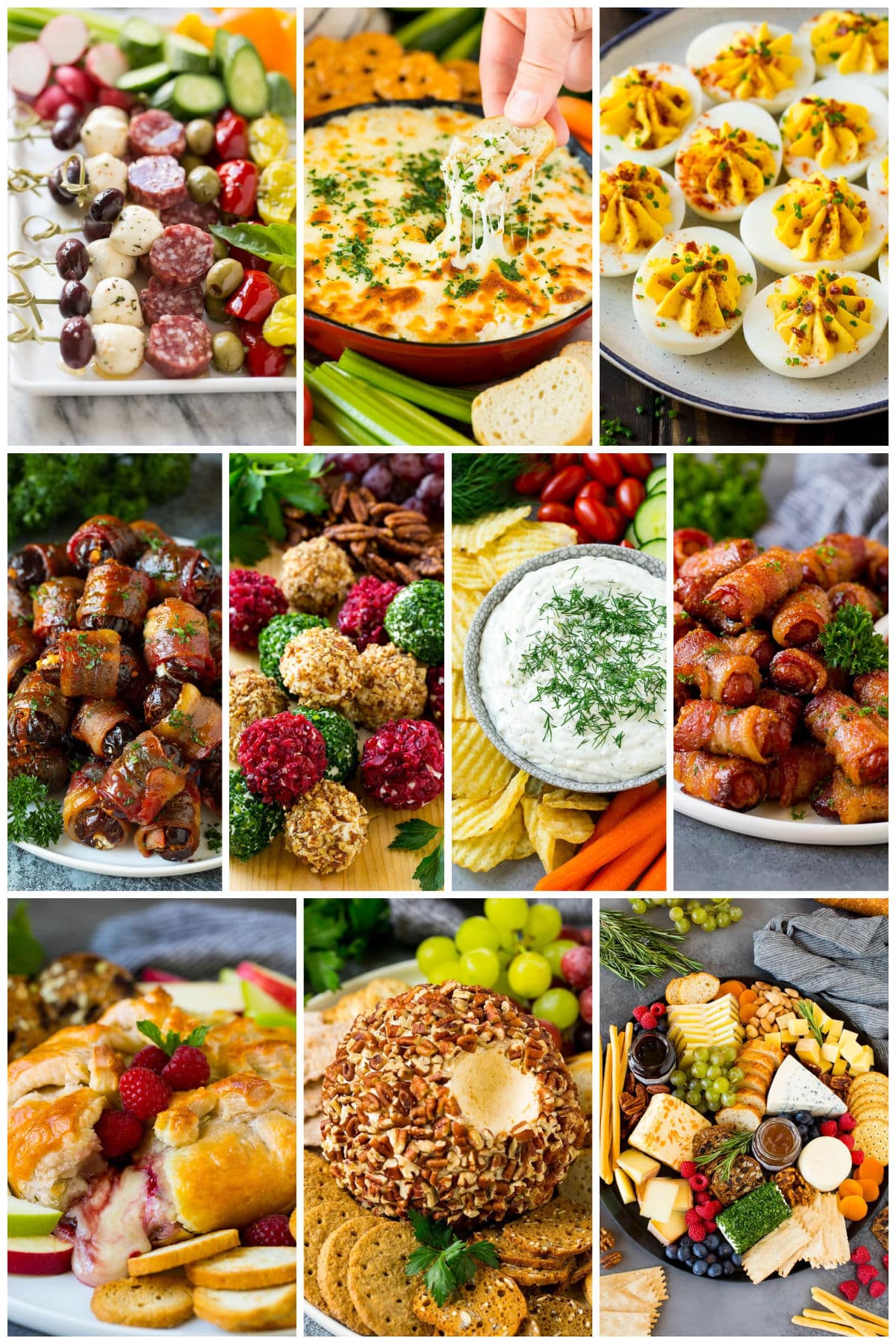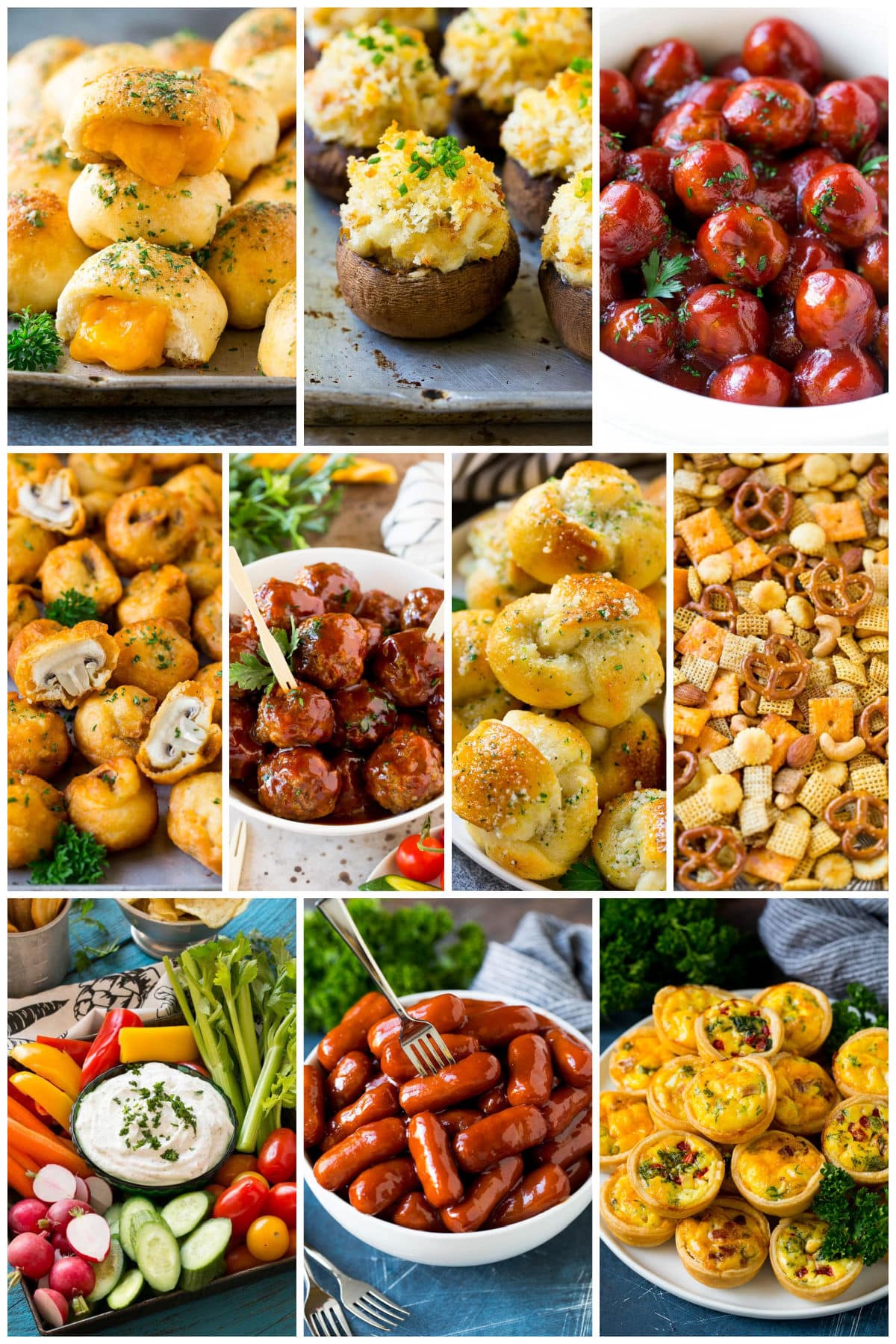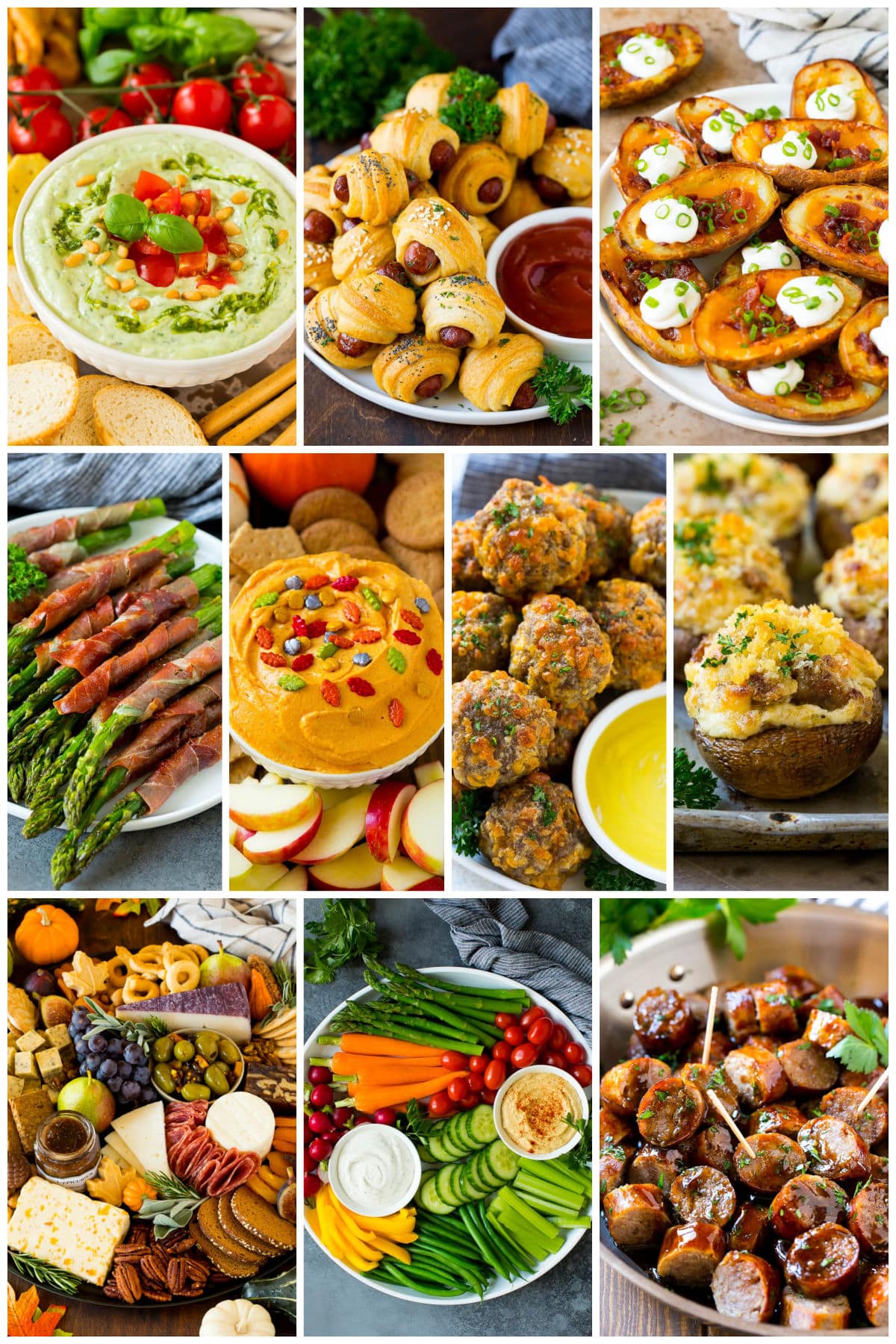 Thanksgiving Appetizer Platter
Looking for the easiest party snack of them all? Make a Thanksgiving appetizer platter! You can make it as big or as small as you need, and best of all, there's absolutely no cooking involved. Simply head to your favorite grocery store and grab some cured meats, cheese, crackers, fruit, nuts, olives and pickled items such as peppers. It's even more fun and festive if you can find fall themed items. Arrange everything on a tray to your liking, then serve and enjoy. You can even prepare your appetizer tray up to 8 hours before you plan to serve it. Just store it covered in the fridge until you're ready to eat.
Surprise your friends and family with some new appetizers that will set the stage for an amazing Thanksgiving dinner! Give these snacks a try, and maybe make a little extra for yourself. I won't tell.