Nothing says Christmas like candy canes, and these candy cane recipes, such as peppermint bark, candy cane hearts and peppermint cookies, are perfect for the holidays!
This list has everything from stunning cakes to decadent drinks to make your gatherings merry and bright.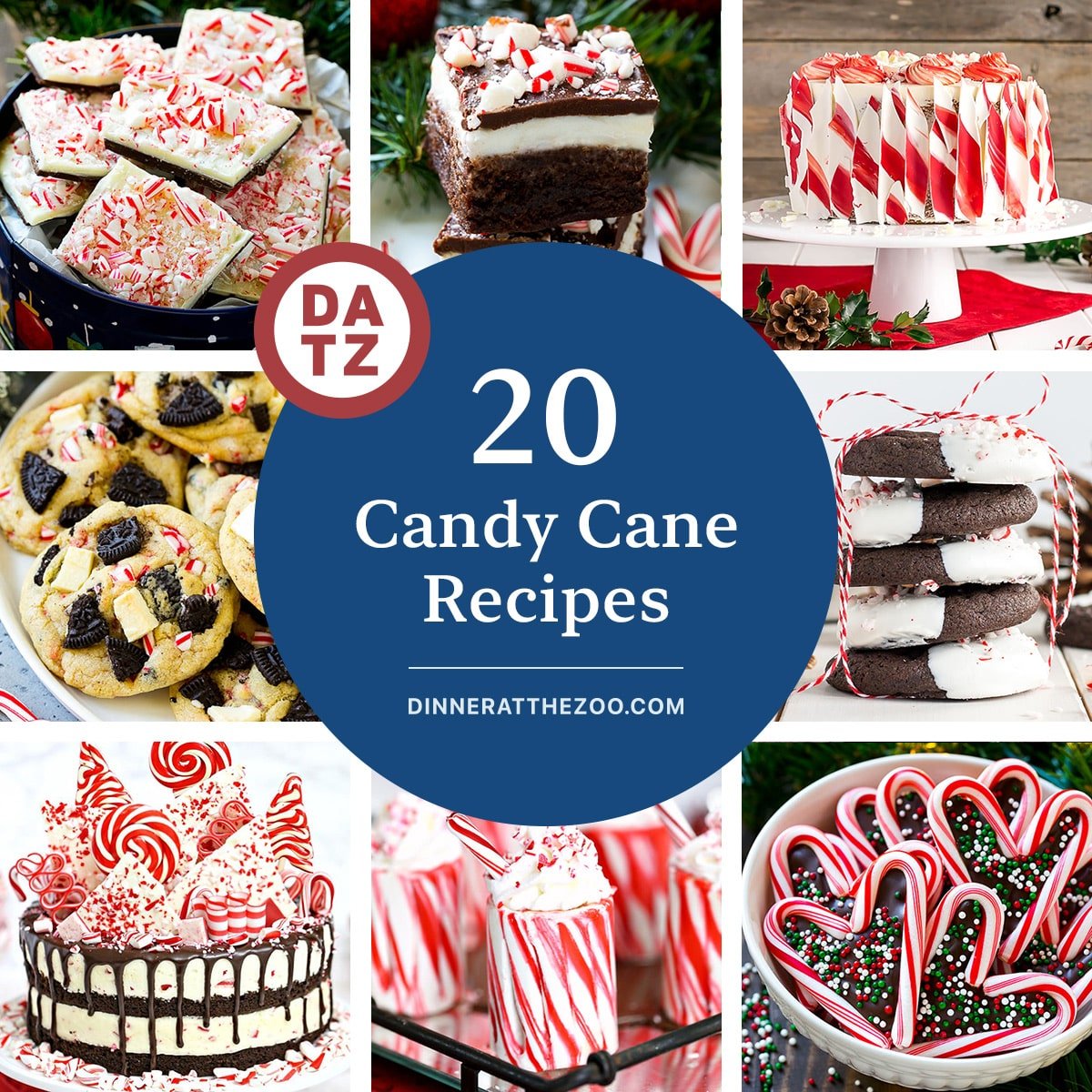 It's that time of year when the candy canes are out in full force. You can use candy canes for Christmas recipes, decorations and even crafting! These candy cane recipes will please all the peppermint lovers on your list!
When everything goes red and white with the holiday season you may be wondering, "What on earth do I do with these candy canes after I take them off my tree?" I've got you covered!
Whip up some candy cane treats to celebrate the season! The sky is the limit. From festive candies to decadent cakes and cookies, you can use candy canes in just about everything holiday.
I love using candy canes in my recipes. There is nothing like enjoying a chocolate dessert with a mint flavor. Some recipes can be whipped up within minutes, whereas others take a while longer to perfect. You can create a beautiful red, white, and peppermint flavored dessert for you and your family to enjoy.
If you have an upcoming holiday party, try a peppermint dessert to impress your friends and family. It 's amazing how a little peppermint will spread holiday cheer!
Keeping up with the traditional theme I've have gathered 20 of the most festive candy cane recipes for you to try this year. Do you have a favorite dessert recipe that uses up candy canes? I'd love to hear about it in the comments below.
Looking for more great Christmas recipes? Check out my lists of 30 Holiday Recipes, 30 Christmas Appetizer Recipes and 30 Christmas Cookie Recipes!
20 Candy Cane Recipes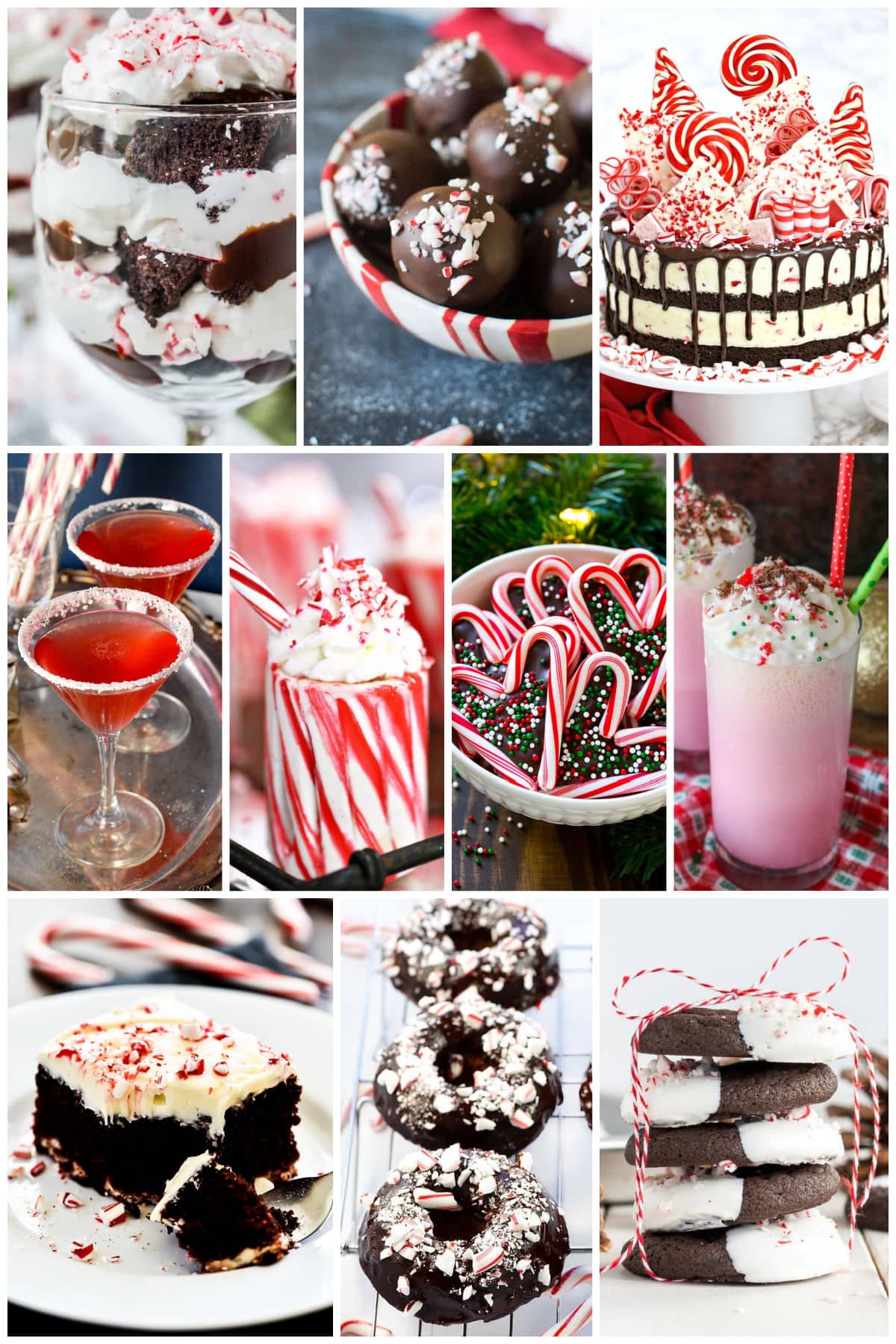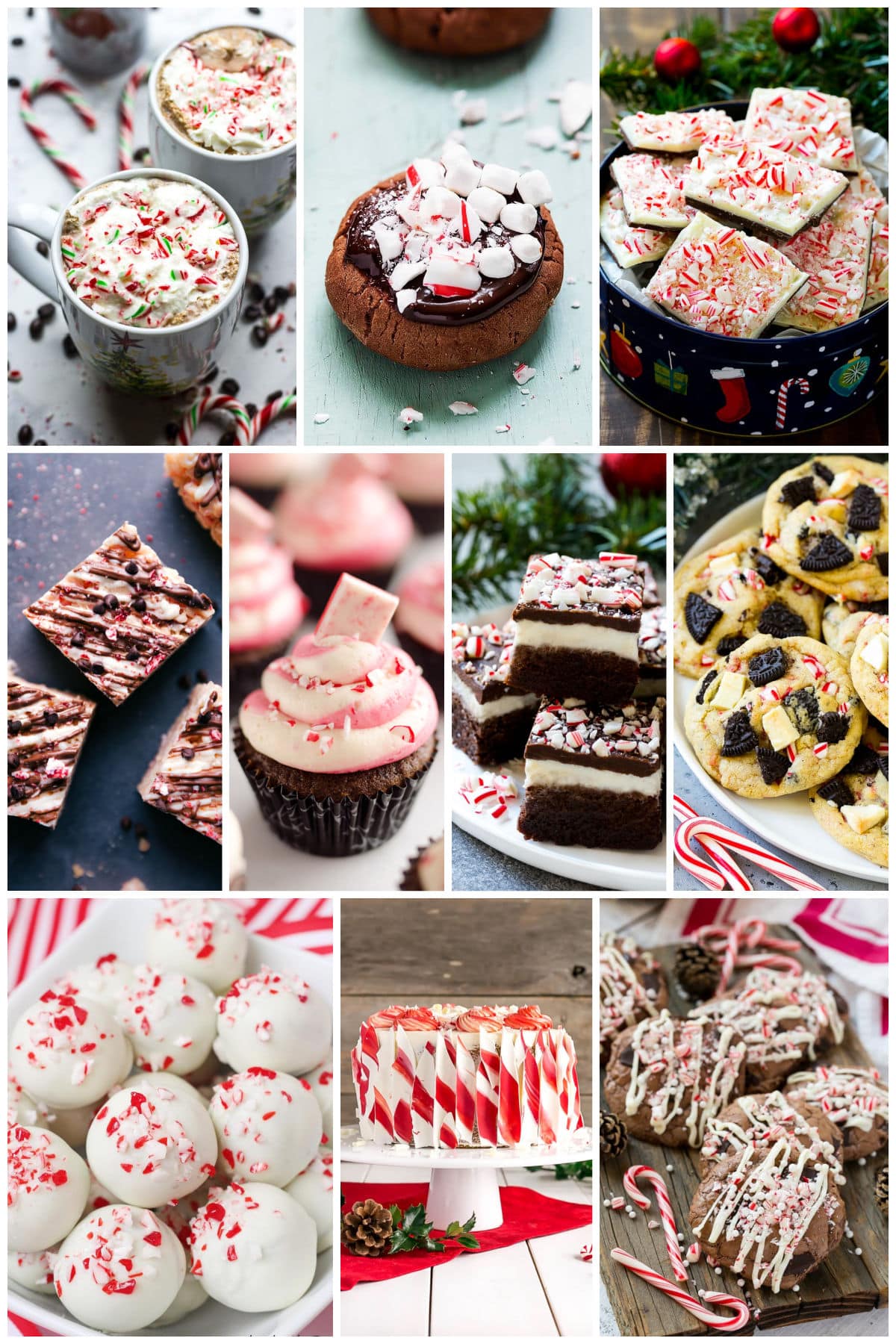 For a festive holiday dinner or party, don't forget an amazing dessert to wow your friends and family. Put your candy canes to good use and enjoy rich peppermint flavor with these recipes!