A collection of amazing holiday entertaining recipes that will bring cheer to all your festivities, including honey baked ham, cranberry relish and rum balls.
Make entertaining fun and delicious with these fantastic dishes that are sure to be crowd-pleasers!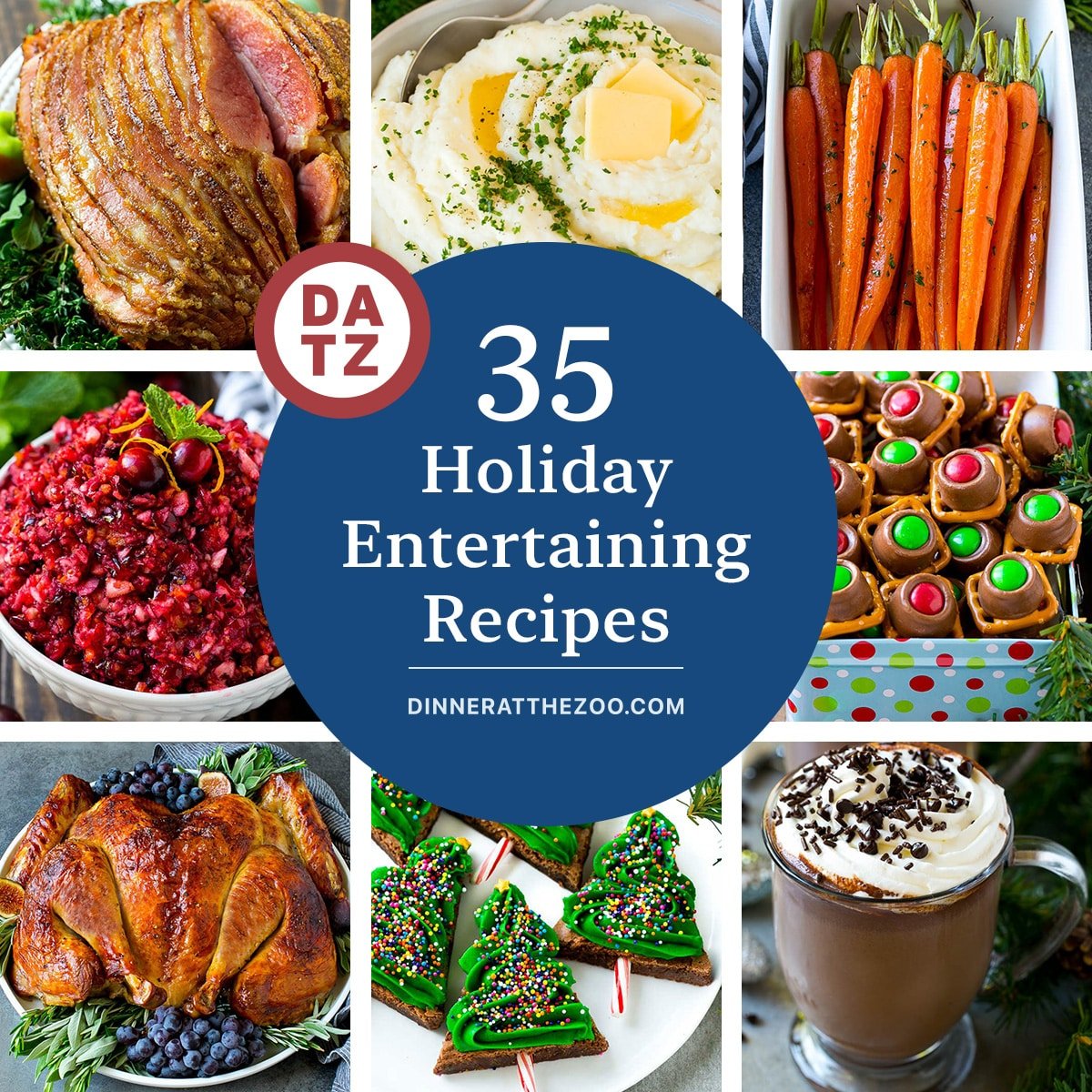 The holidays are near! I get excited about trying new recipes, but I worry about finding the perfect dishes that will please both the kids and adults at the table. To make your life a little easier, I've created this list of foolproof holiday favorites. I have developed these recipes over the years to give fantastic results, even for new cooks! These are the best party and holiday dinner dishes to make your season a little more merry. Be sure to start off your meal with some fabulous snacks from my list of 30 Christmas Appetizer Recipes!
The key to any holiday meal is an amazing main course. I have some fabulous entrée options like smoked turkey, honey baked ham and prime rib. Need more guidance with making a ham? Be sure to check out my how to cook a ham tutorial. Don't forget to top off that ham with a homemade ham glaze.
Everyone loves a good side dish. My favorites are classic comfort foods such as stovetop mac and cheese and sweet potato souffle. There are some flavorful veggie dishes that even the kids will enjoy like honey roasted carrots, sauteed green beans and crispy brussels sprouts. I know what you are thinking, brussels sprouts!? But yeah, try these hot, crispy and delicious bites! You can never go wrong with a colorful and festive Christmas salad.
Make sure you don't forget the dessert. Satisfy sweet lovers with some of my absolute favorite desserts like chocolate truffles, Christmas tree brownies and peppermint bark. Just for fun, make some classic Christmas sugar cookies. My family loves to see who can come up with the fanciest cookie decorations. Looking for more festive treats? Be sure to check out 20 Christmas Candy Recipes, 20 Candy Cane Recipes and 30 Christmas Cookie Recipes!
With all these recipes you will have everything you need for an amazing holiday season!
35 Holiday Entertaining Recipes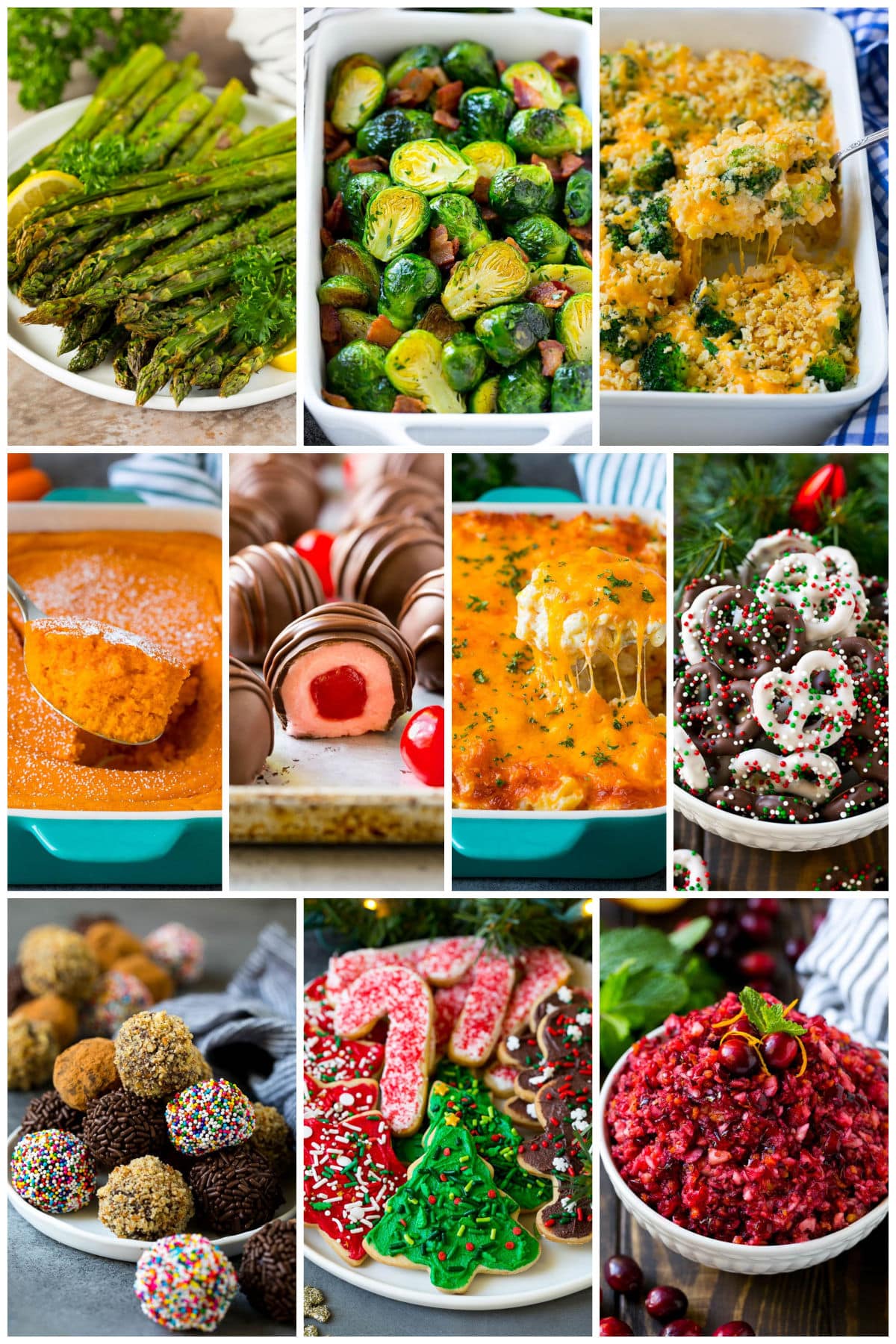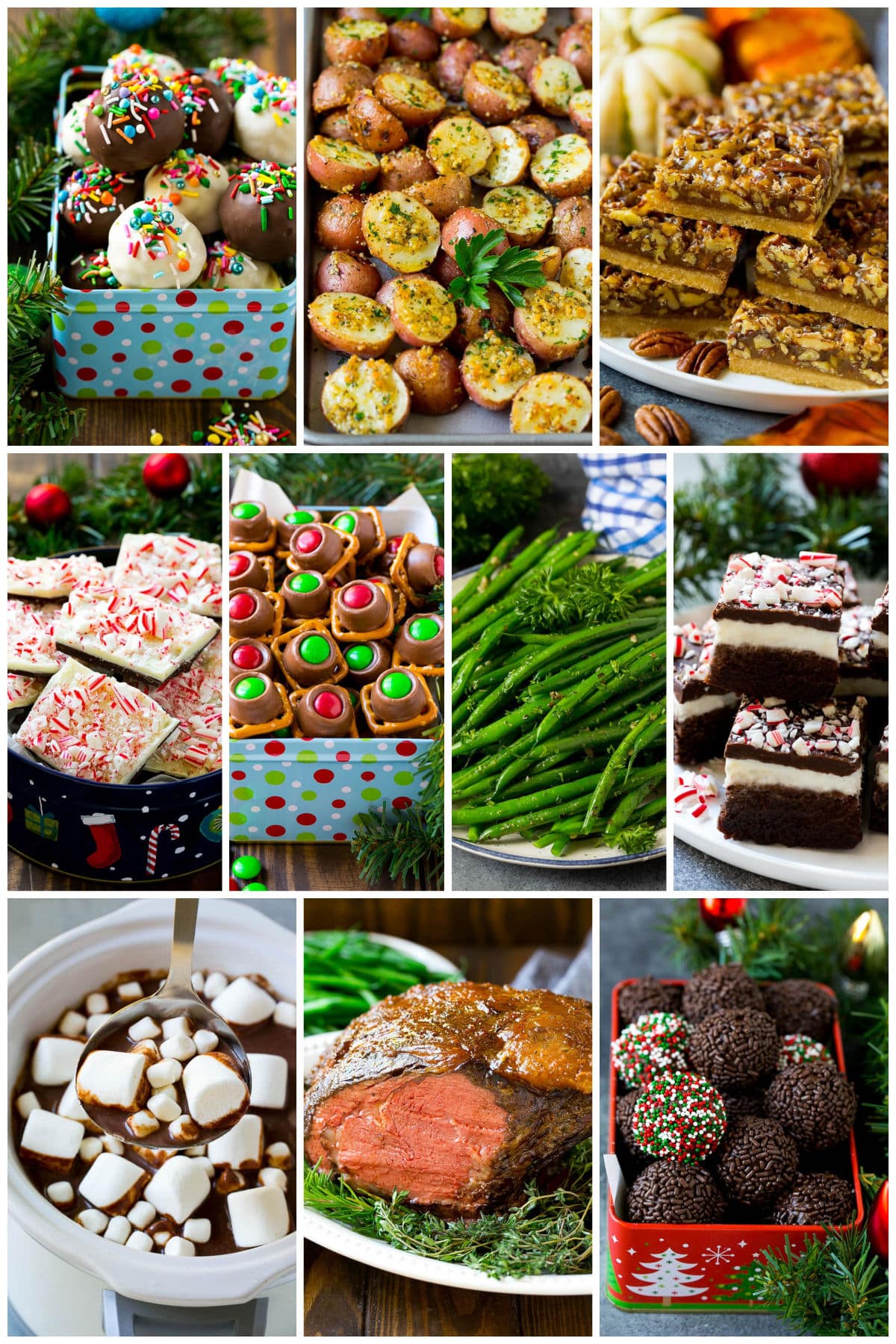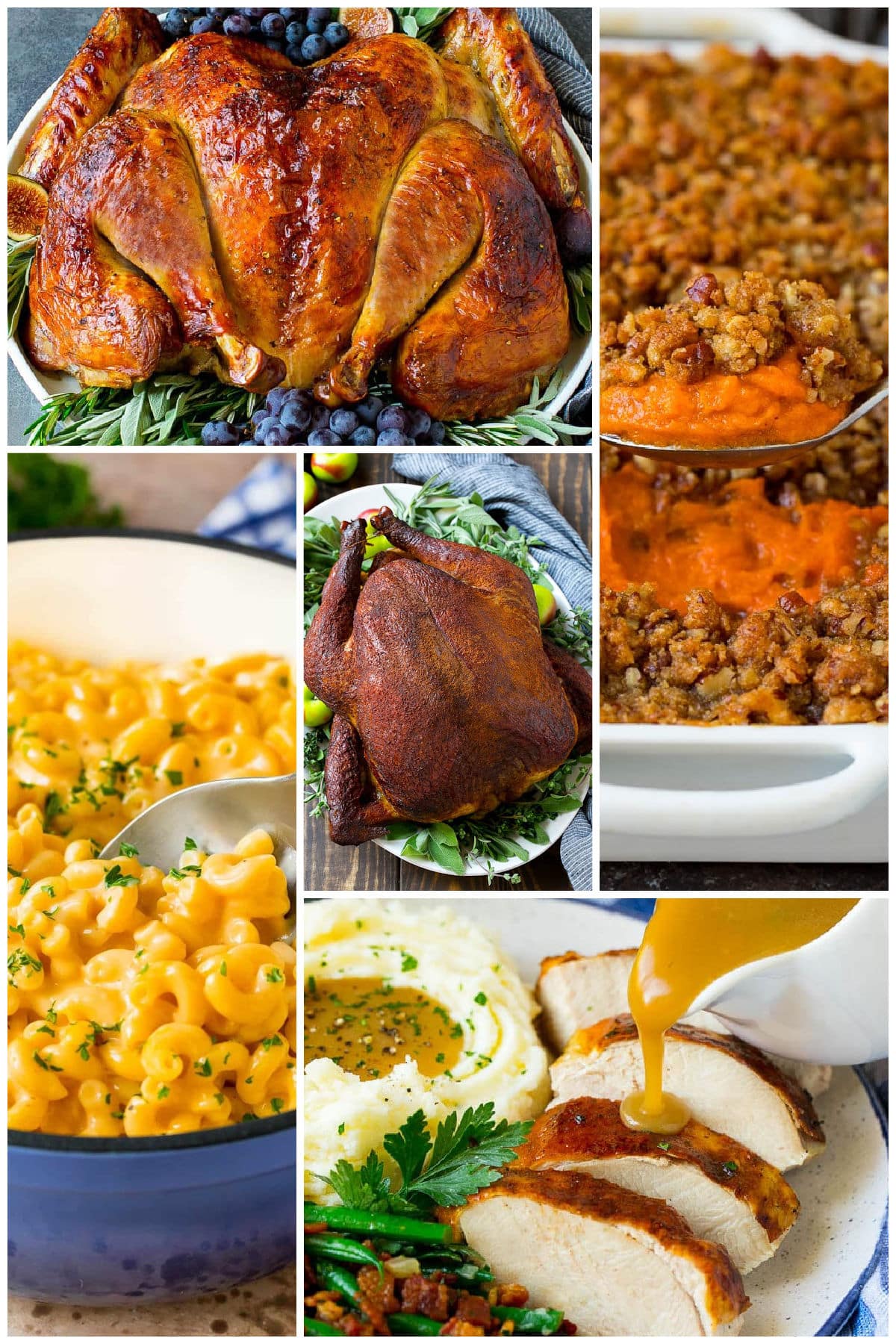 If you're looking for more holiday delights, check out my Christmas appetizer recipes and my Christmas candy recipes.
Make your holidays merry and bright with these recipes. They are some of my favorites and I bet you will love them too. Let me know which ones you try in the comments below.