Have a fiesta with these 25 fabulous Mexican appetizer recipes! From queso to taquitos to bean dip and salsas, there are plenty of snacks to keep your party guests happy.
Whether you're looking to host a Cinco de Mayo celebration or entertain on game day, there's a wide variety of Mexican snacks to choose from!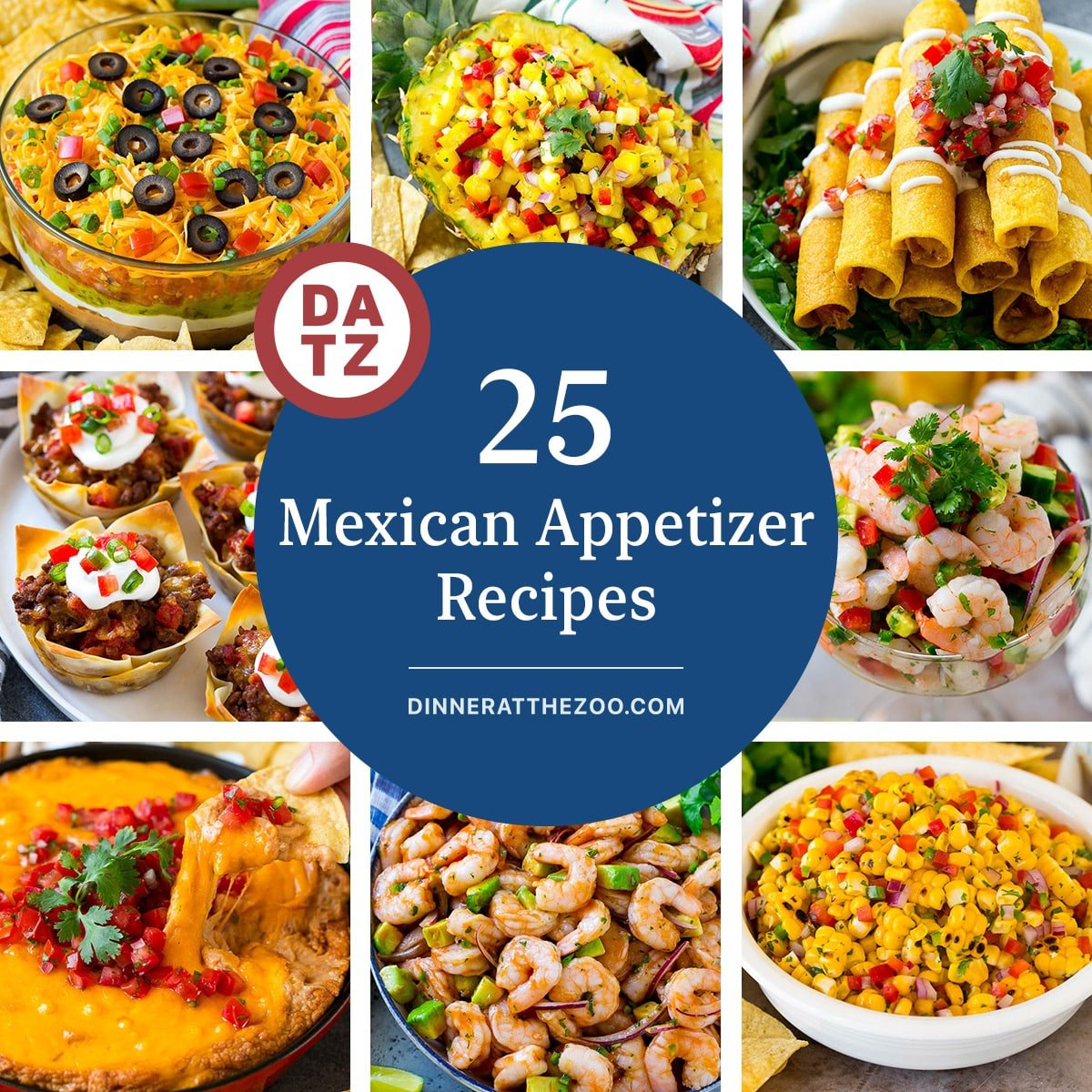 From savory dips to finger foods you cannot go wrong with these Mexican appetizer recipes. The possibilities are endless. Whether you're looking for a cheesy delight or a light and refreshing salsa, they're all here! I like to host a Mexican themed party each year for Cinco de Mayo where I serve a buffet of different Mexican style party snacks. It's such a fun way to celebrate the holiday and really, who doesn't love Mexican food? Sometimes I even do an assortment of Mexican appetizers and we call it dinner!
My kids call nights like this buffet nights since there is a little of everything. We try to do these weekly if possible. These recipes are all appetizers, however, I also make carne asada tacos, Mexican fruit salad, and even Mexican pizza. You'll have to check those out and add them to your buffet night menu as well.
I have this fabulous list of Mexican appetizer recipes for you to enjoy. Make your grocery list, print the recipes you choose to make and head to the store. Mexican night sounds like a great choice for dinner tonight!
25 Fabulous Mexican Appetizer Recipes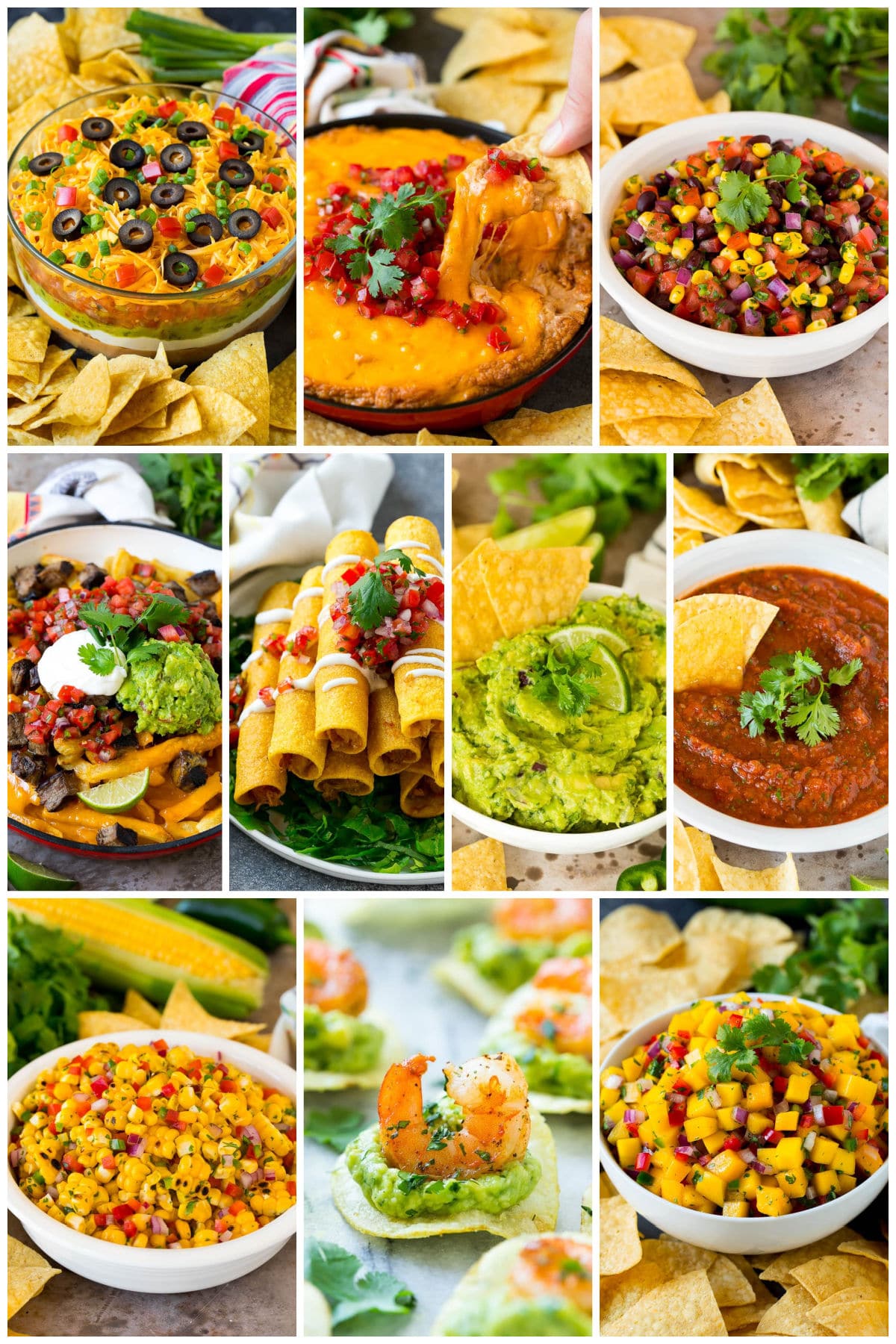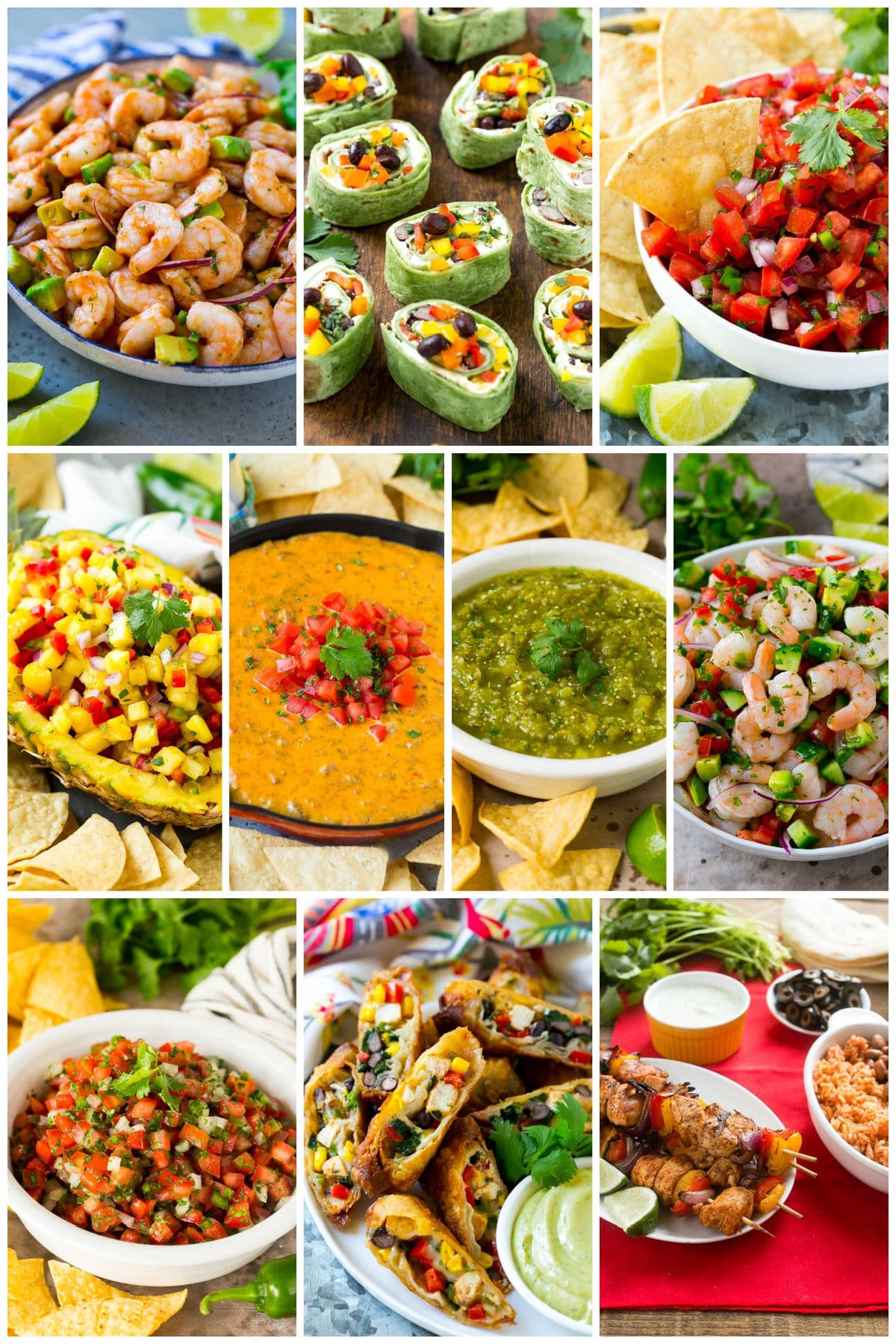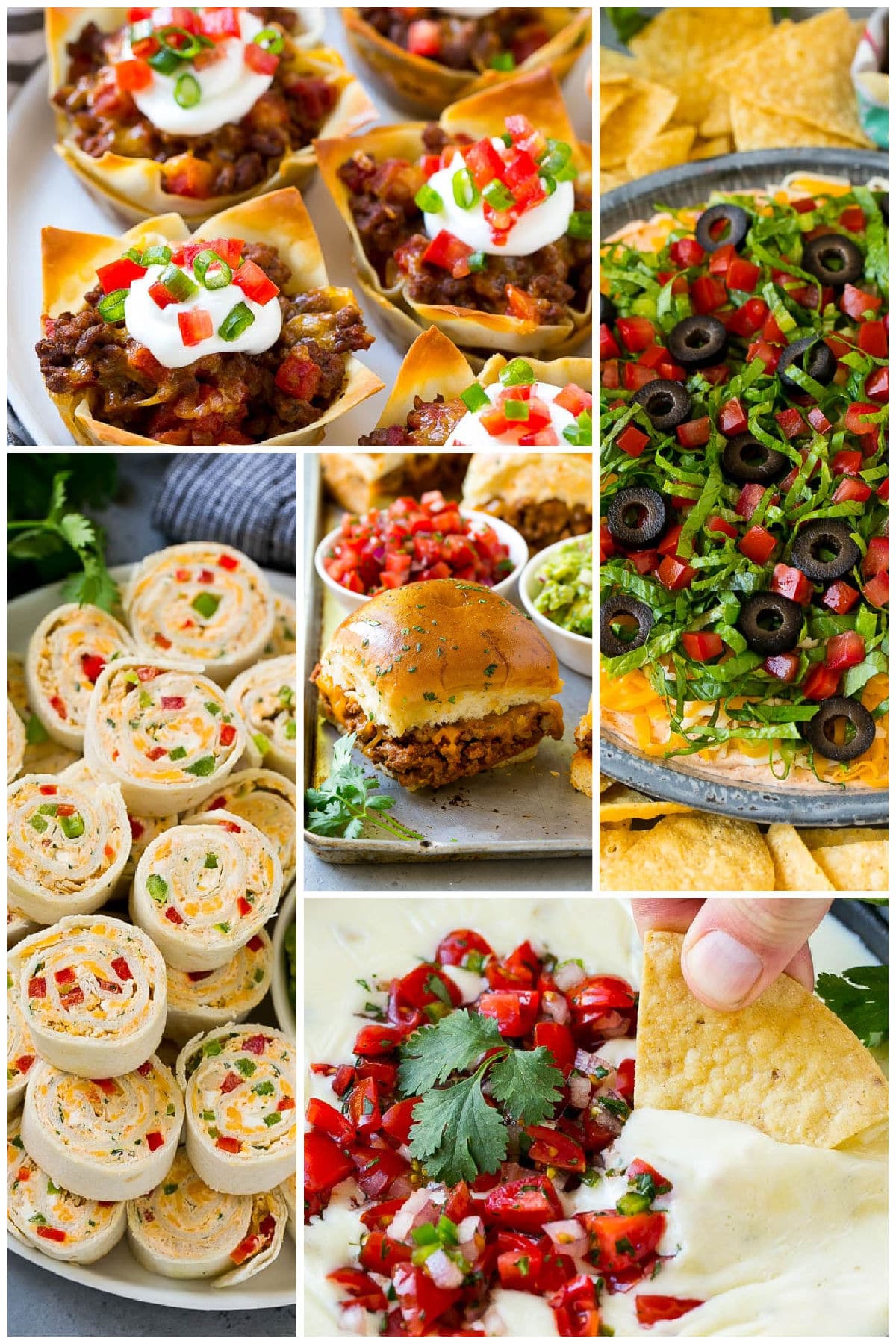 Next time you are planning a party or thinking about dinner and you feel like some Mexican flavor, try these recipes. They are sure to give you a little fiesta fun!