These taco pinwheels are made with chicken, taco seasoning, cream cheese and peppers, all rolled up inside tortillas. An easy make-ahead party appetizer!
Pinwheel sandwiches are the ultimate light lunch or snack. These chicken pinwheels are made with Mexican flavors and always get rave reviews.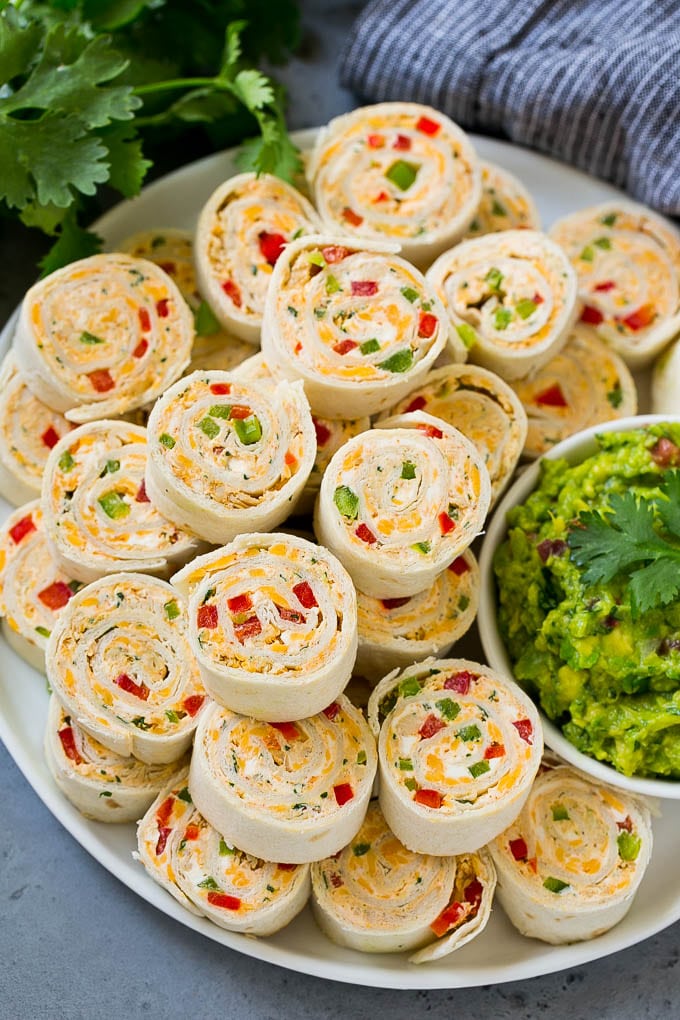 I love having little snacks I can grab in the middle of the day that aren't chips or something sweet. These taco pinwheels always hit the spot and are definitely a much healthier option than the aforementioned snacks. Not to mention, they're a great make-ahead appetizer!
HOW DO YOU MAKE TACO PINWHEELS?
For these chicken pinwheels, start by adding your cream cheese, cheddar cheese, and taco seasoning to a bowl and mix to combine. Add the rest of your ingredients (except the tortillas) to the bowl and mix again. Lay out your first tortilla and fill the middle with some of that delicious southwestern filling, then roll it up tightly and place it in the fridge. Repeat until you've used everything up, then slice and enjoy!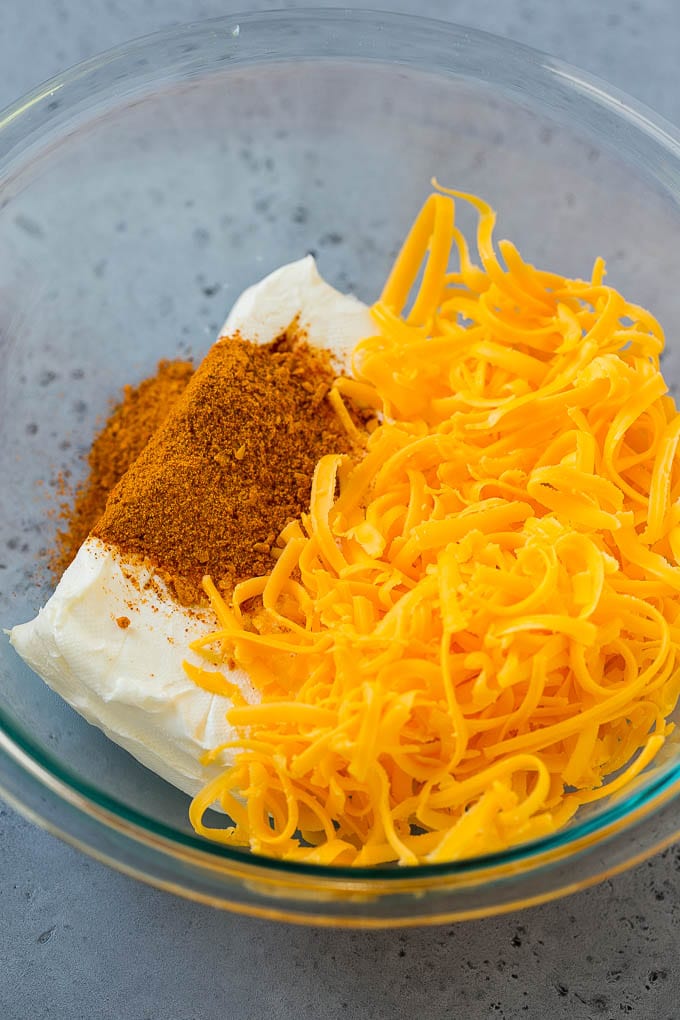 These Mexican pinwheels are great for making the day before a get together. Just simply roll them up, cover with plastic wrap, and let them sit in the fridge until the next day. When you're ready to serve them, just pull them from the fridge and slice them up.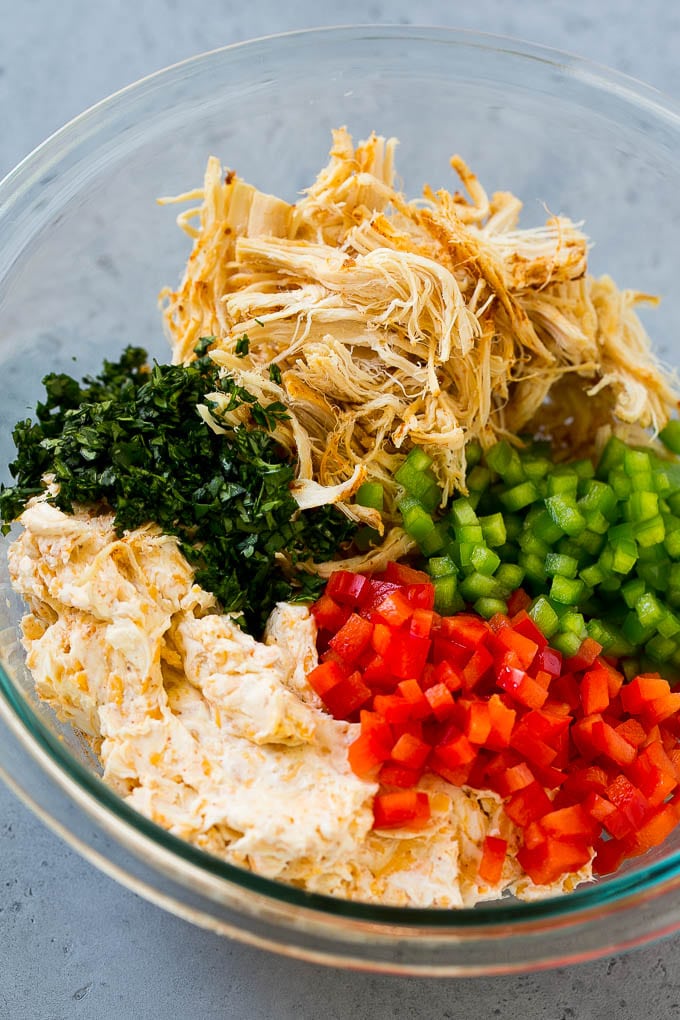 Any cooked chicken will work for this recipe. Leftover chicken or rotisserie chicken are two of my favorite choices when it comes to these chicken pinwheels. No need to get all fancy and go out of your way to prepare the shredded chicken from start to finish if you don't have to.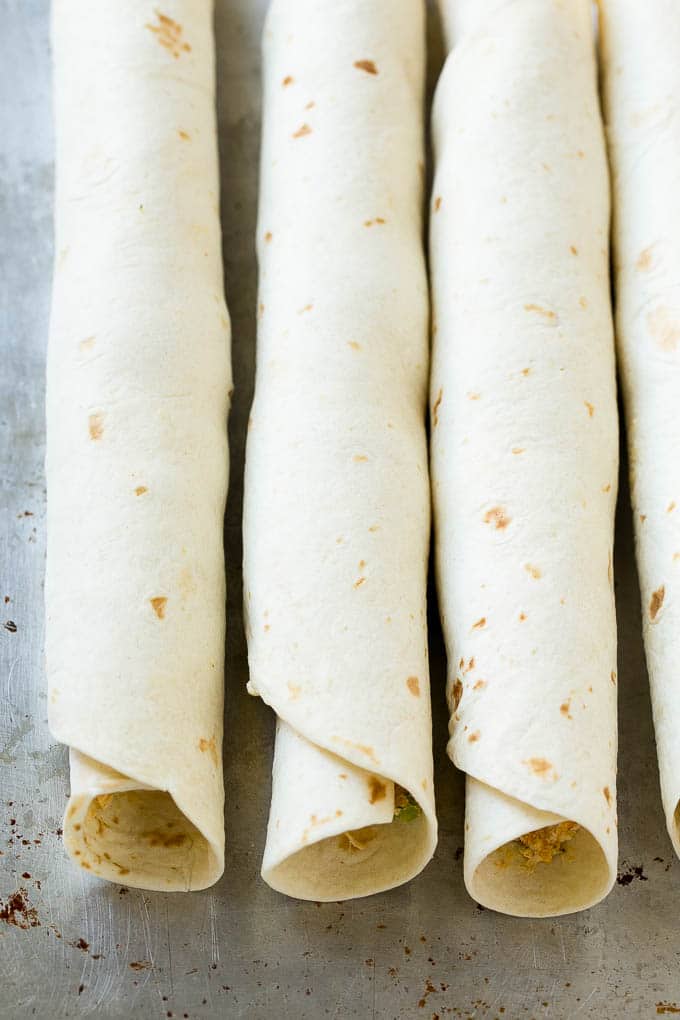 IS BELL PEPPER THE ONLY OPTION FOR MEXICAN PINWHEELS?
Bell pepper is often the preferred option. However, I have many friends who don't like bell pepper even if it's buried in delicious taco flavoring. I love the bell pepper for the crunch and color but other great options are olives, corn, green onions, or canned green chiles.
CAN I USE MY OWN TACO SEASONING?
Homemade taco seasoning is absolutely delicious. It's easy to make and tastes so much better than store bought, in my opinion. So, yes, you can definitely use your own taco seasoning and I even encourage it for these taco pinwheels.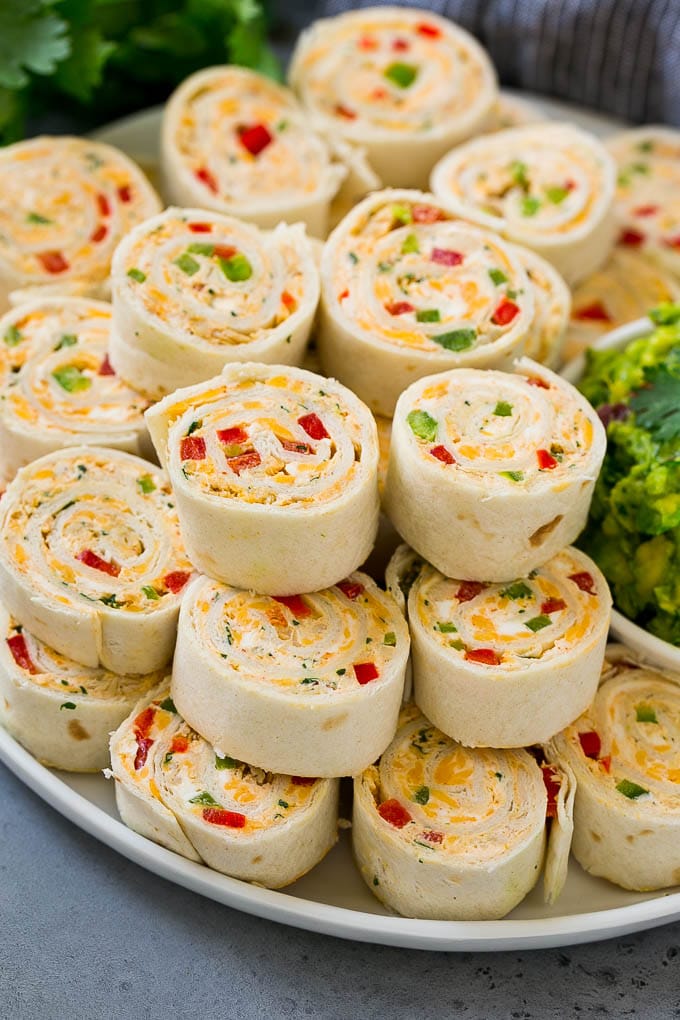 I like making these Mexican pinwheels mainly when I have leftover chicken I don't want to go to waste. However, they're easy and quick to make even if the chicken isn't already on hand. They always go over well at parties and I'm sure I'll be making plenty more over the summer.
I serve my pinwheels with a side of guacamole for dipping. This is optional, but the flavor of the avocado goes so well with these sandwiches. You could also serve them with a side of salsa if you prefer, or simply as-is!
MORE APPETIZER RECIPES YOU'LL LOVE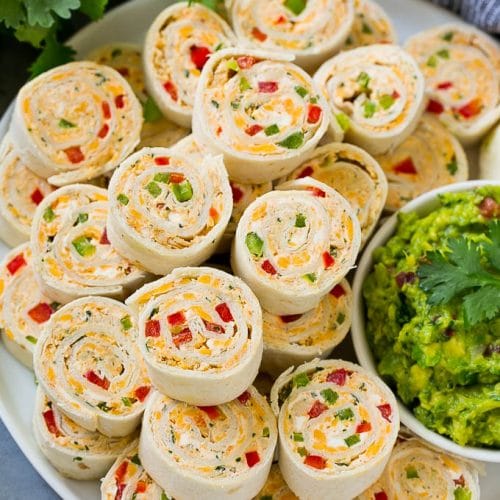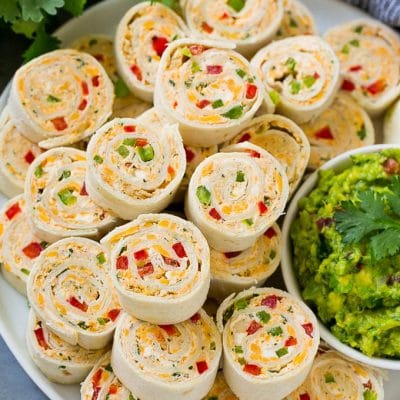 These taco pinwheels are made with chicken, taco seasoning, cream cheese and peppers, all rolled up inside tortillas. An easy make-ahead party appetizer!
Ingredients
6

large

tortillas

burrito size

8

ounces

cream cheese

softened

2

tablespoons

taco seasoning

1

cup

shredded cheddar cheese

1

cup

cooked shredded chicken

1/2

cup

diced red bell pepper

1/2

cup

diced green bell pepper

1/4

cup

chopped cilantro

guacamole or salsa for serving.
Instructions
In a large bowl, mix together the cream cheese, taco seasoning and cheddar cheese until well combined.

Add the chicken, bell peppers and cilantro into the cream cheese mixture and stir until combined.

Lay one of the tortillas flat on a cutting board and spread approximately 1/3 cup of the chicken mixture all over the tortilla.

Repeat the process with the remaining tortillas.

Place the tortilla rolls on a plate and cover with plastic wrap. Chill for at least one hour or up to one day.

Slice the tortilla rolls into 1 inch pinwheels and serve, with guacamole or salsa for dipping if desired.
Nutrition
Calories:
244
kcal
|
Carbohydrates:
2
g
|
Protein:
12
g
|
Fat:
16
g
|
Saturated Fat:
11
g
|
Cholesterol:
79
mg
|
Sodium:
377
mg
|
Potassium:
125
mg
|
Sugar:
1
g
|
Vitamin A:
775
IU
|
Vitamin C:
0.4
mg
|
Calcium:
176
mg
|
Iron:
0.5
mg