This list of fabulous kids breakfast ideas is sure to be a hit with the whole family with amazing recipes like strawberry waffles, chocolate chip muffins and French toast casserole.
Whether you want something quick and satisfying, or a make ahead masterpiece, these breakfast recipes will delight you and your kids.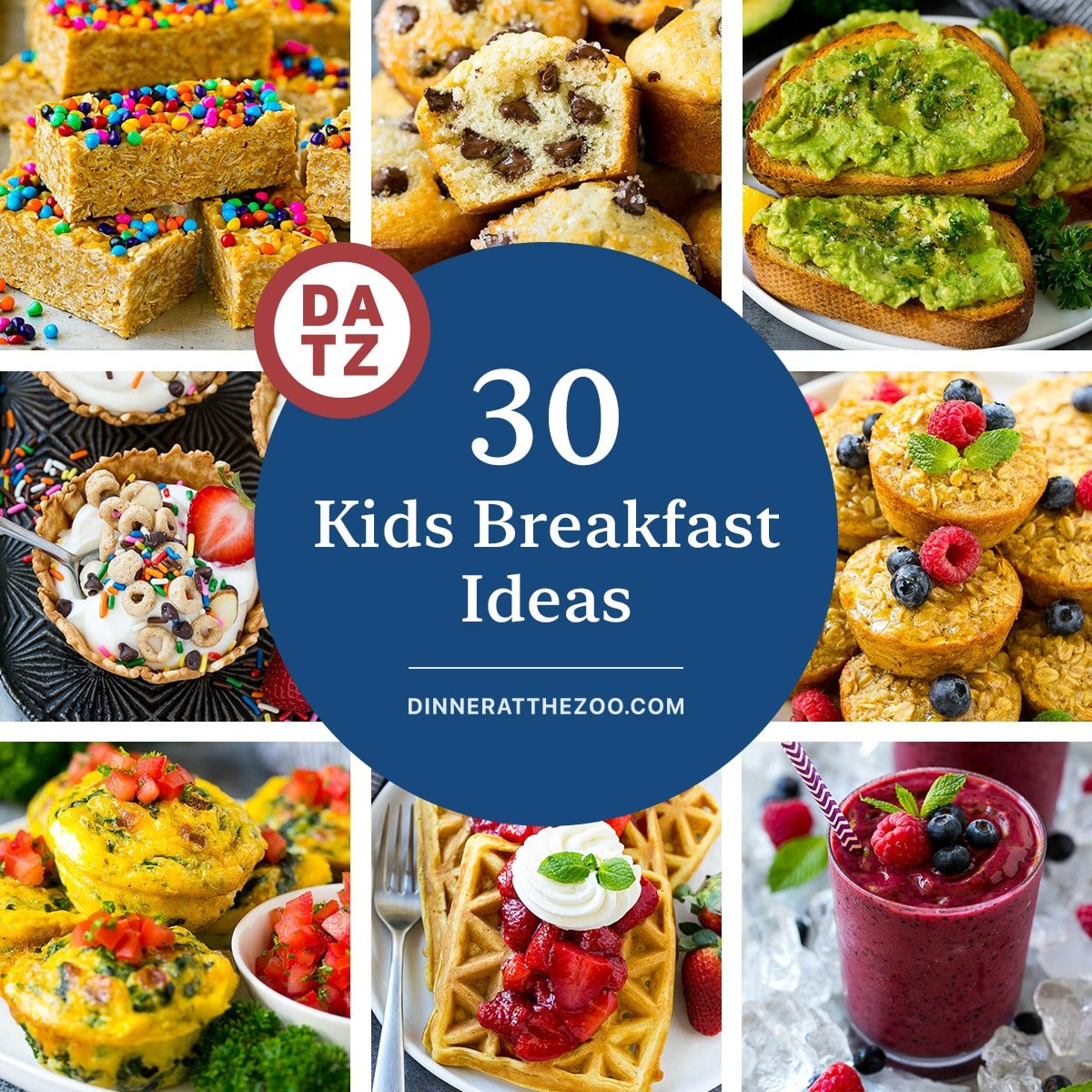 In the hectic rush of breakfast time, I choose easy-to-make recipes that my kids love. Instead of skipping breakfast, why not make a fantastic dish that will make the kids happy, and energize them to take on the day?
I created these fabulous recipes to make parents' lives easier, with hearty breakfasts that kids will happily devour.
Many of these recipes are perfect to make ahead of time. Store slices of casserole or chocolate chip muffins in the freezer to heat up on extra busy mornings. You can also make egg muffins at the beginning of the week. Store them in the fridge, and microwave for 30 seconds for the fastest breakfast ever!
Not only is it hard to find time to make a hearty breakfast, but it can also be difficult to find time to eat breakfast. That's why there are plenty of options here that are grab and go. I love breakfasts that you can take with you, like breakfast burritos and baked oatmeal cups.
One of my guilty pleasures is breakfast for dinner. I love having something sweet for dinner or even a nice egg dish. I have some great egg casseroles and a French toast casserole that will have your family cheering.
With all these great breakfast recipes, which one will you try first? Leave a note in the comments and let me know! If you're looking for more kid-friendly menu inspiration, don't miss my list of 40 back to school recipes!
30 Kids Breakfast Ideas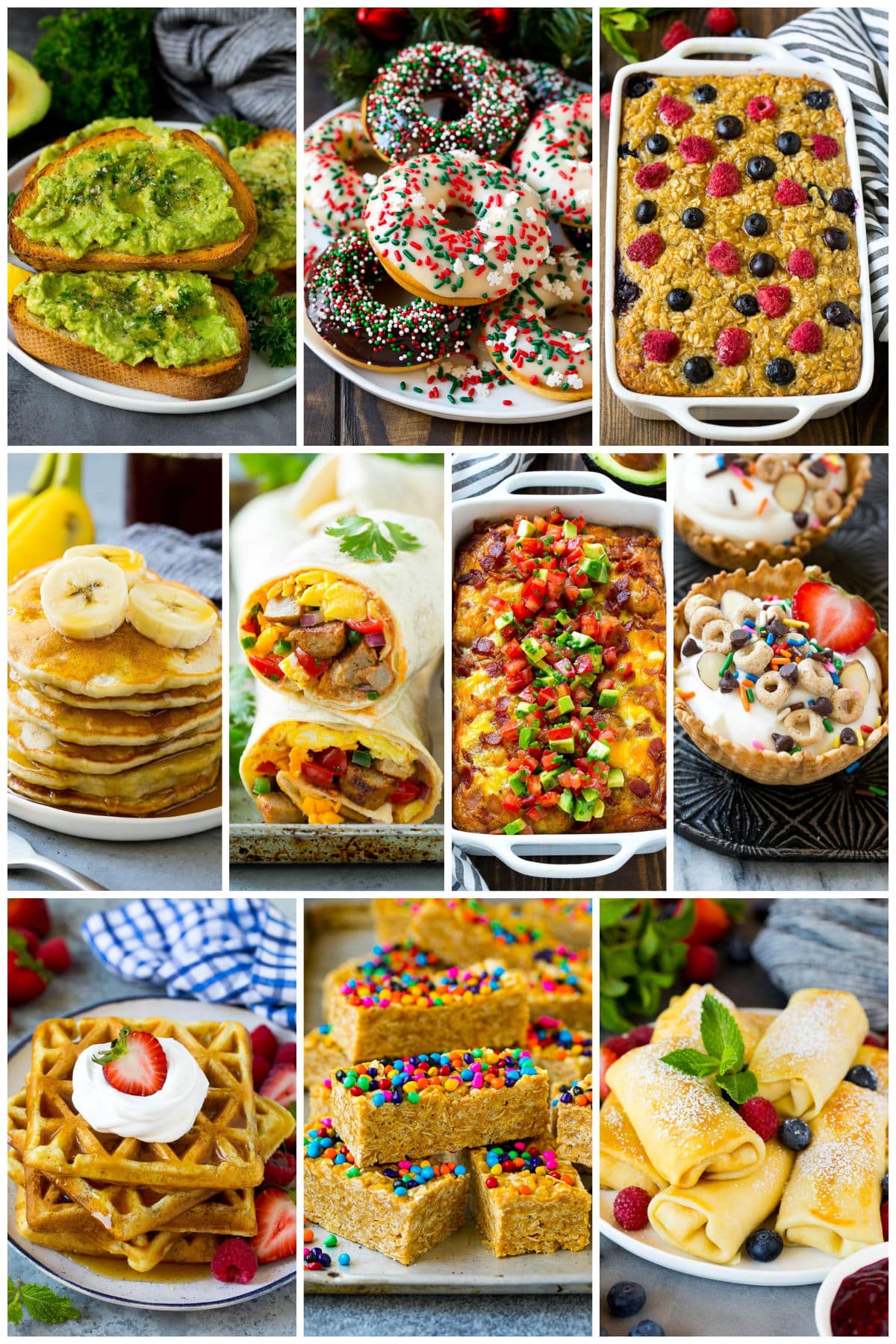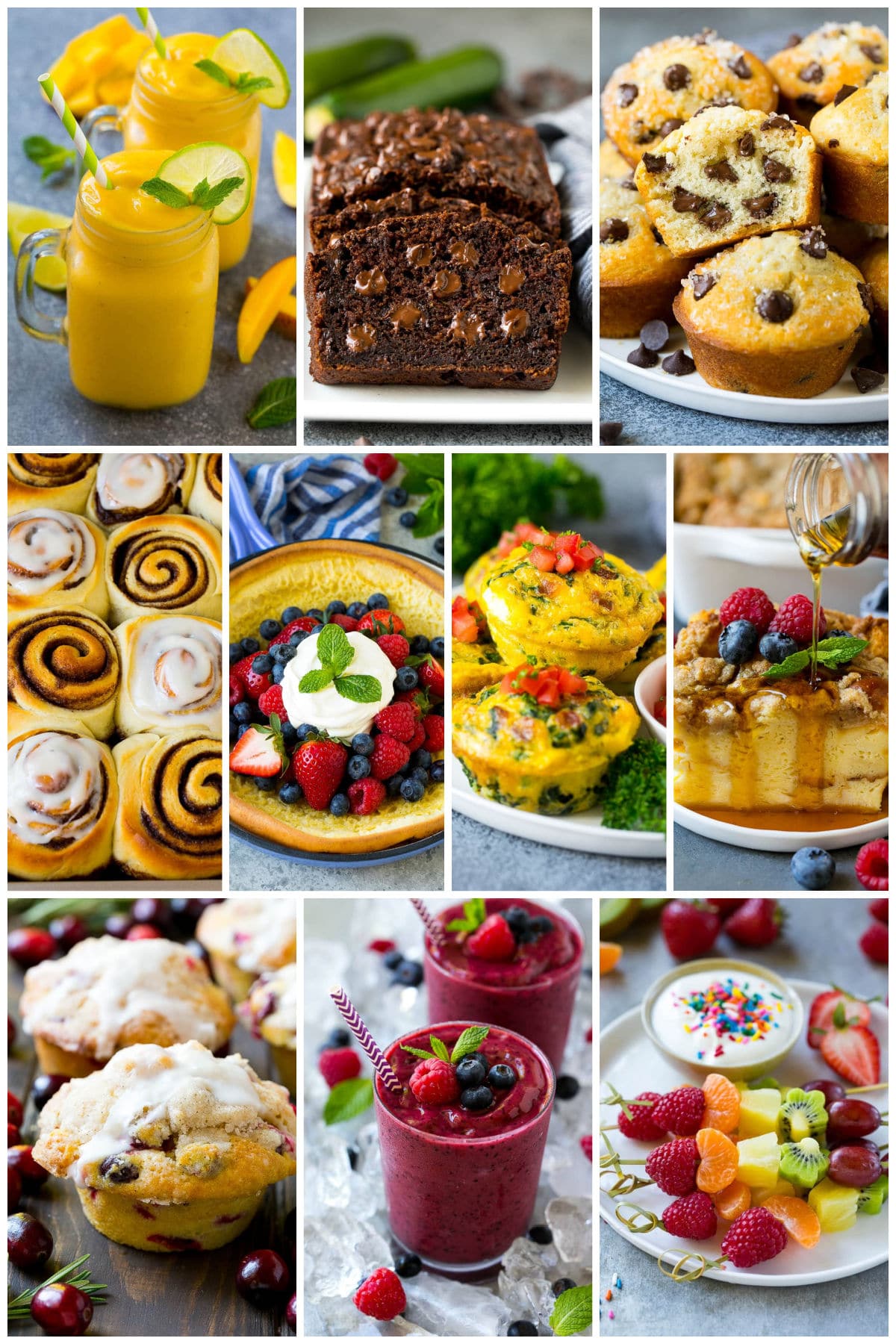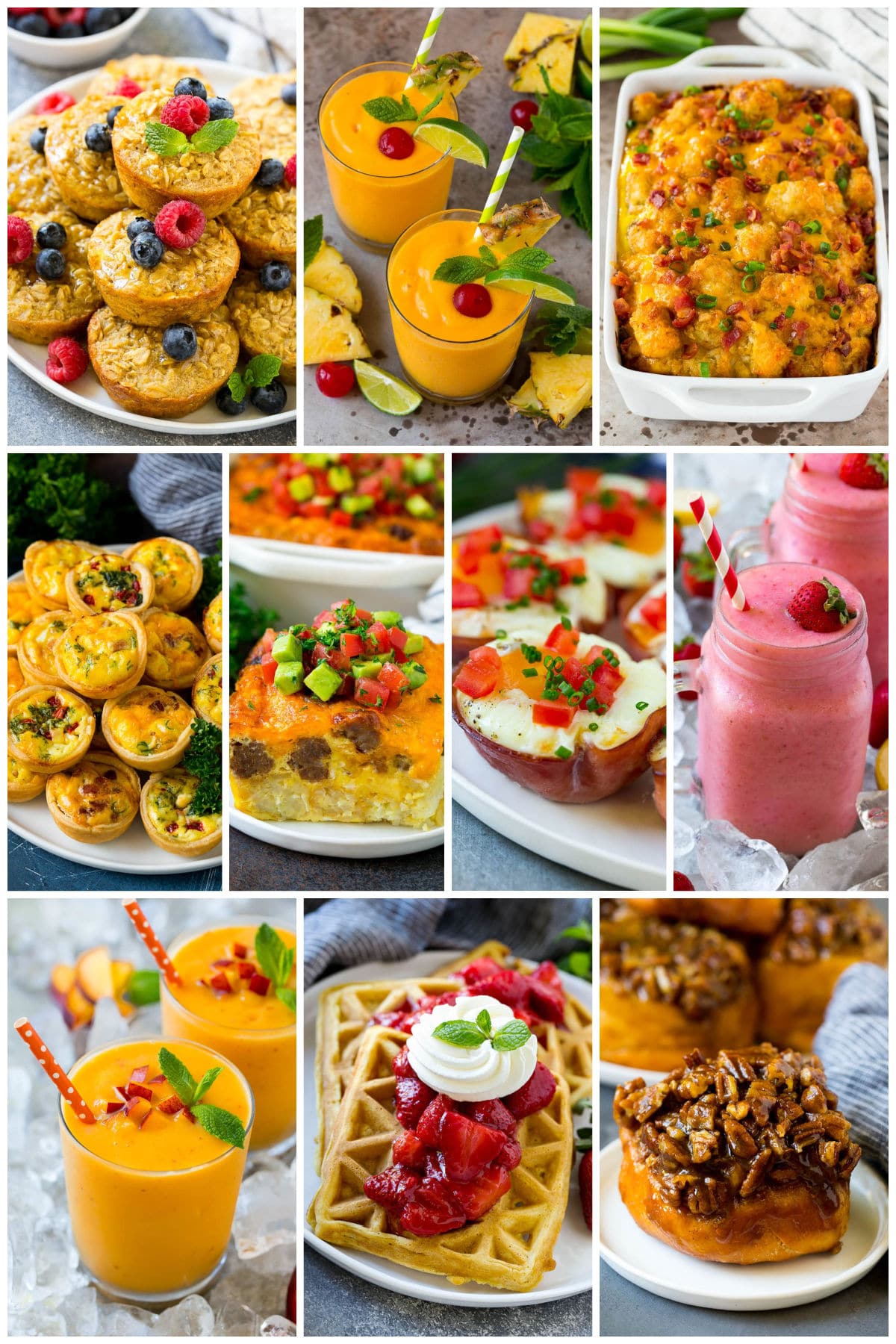 Whether you're in the mood for a protein packed egg dish, or a cute and colorful breakfast sundae, there's sure to be something here for everyone in your family to enjoy. Try a delicious new breakfast recipe today, you and your kids will be glad you did.