The ultimate guide to Easter Dessert Recipes including fun and festive cupcakes, cookies, brownies, candies, trifles, pies and cakes! There's an Easter dessert idea for every gathering, big or small.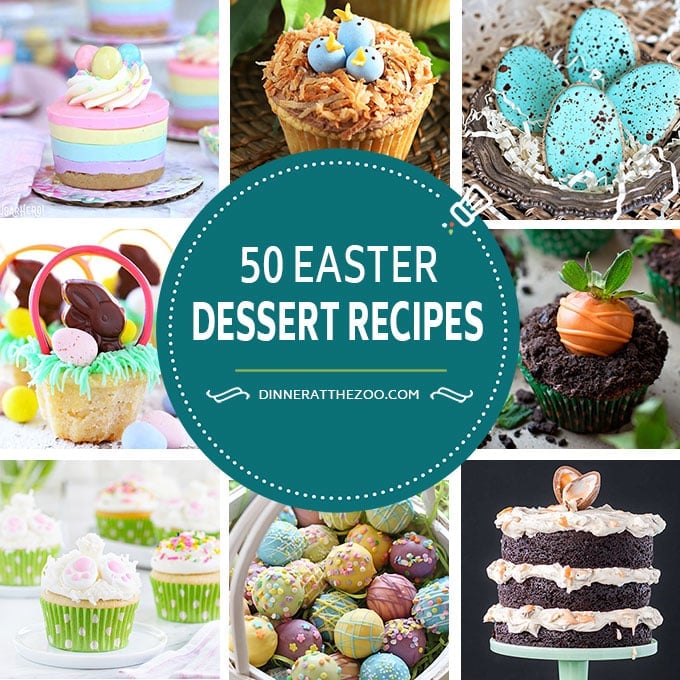 Can you believe Easter is right around the corner? This year is just flying by. Do you plan a big meal for Easter? We do here so we are always looking for Easter dessert recipes to try out.
Ths year I went scouring the web to see what new creations people have posted and that I may want to try. I came across SO many good ones I decided to share them all with you guys. So, here are my top 50 Easter dessert recipes I think we should all try this year. You can also follow my Easter Recipes board on Pinterest for additional ideas!
50 Festive Easter Dessert Recipes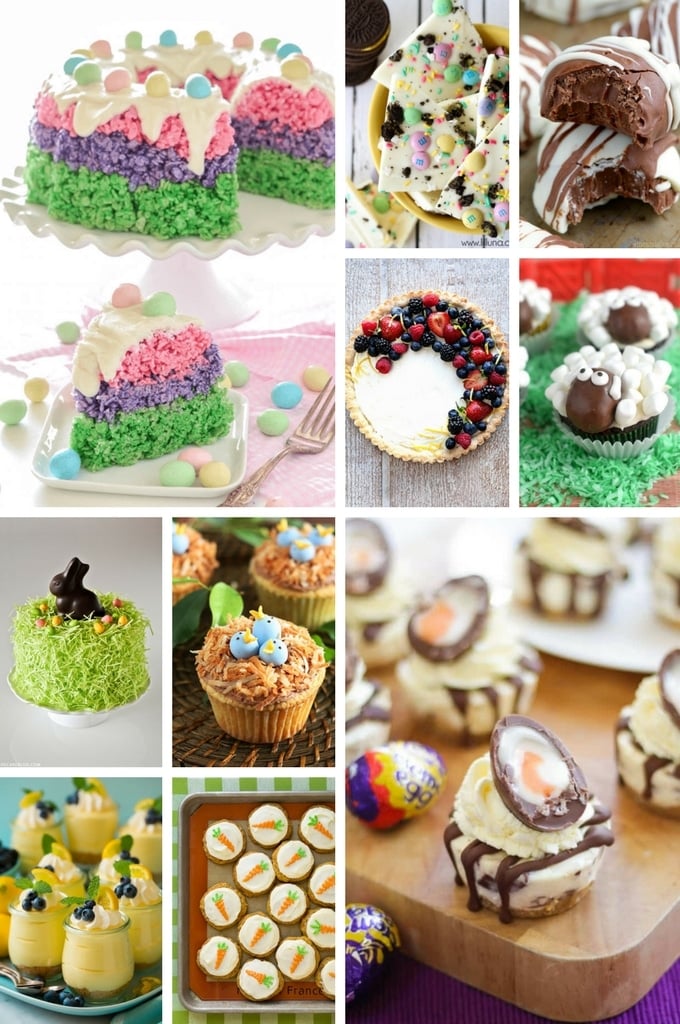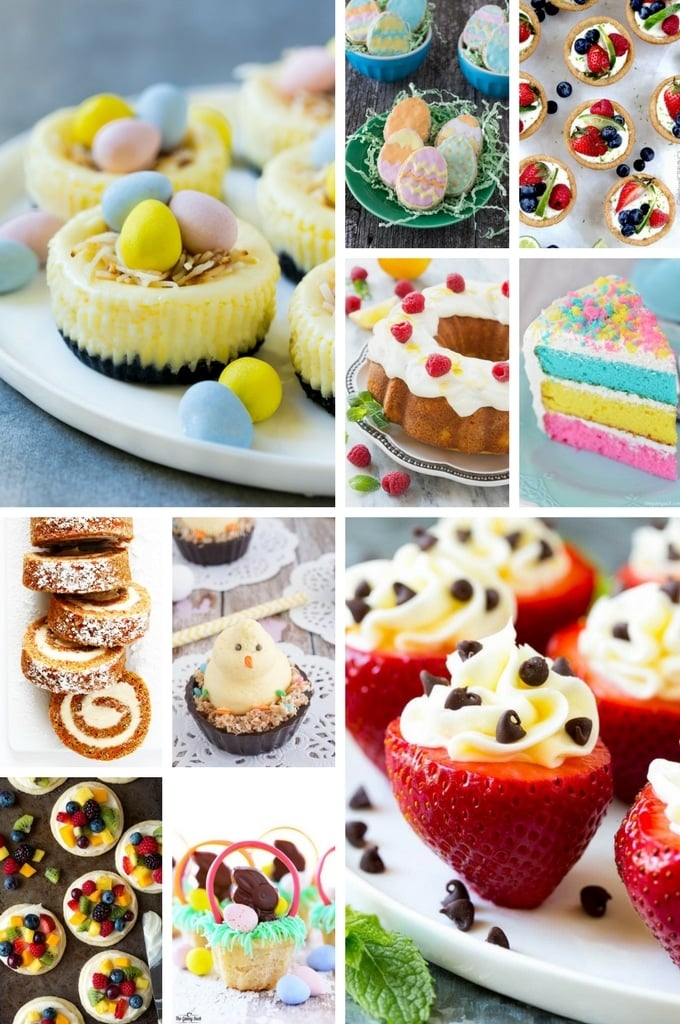 These mini Easter egg cheesecakes have a chocolate cookie crust, creamy cheesecake center and are finished off with a coconut nest and candy Easter eggs. I like to use Cadbury Mini Eggs for an extra blast of chocolate, but you can also use jelly beans or any other egg shaped candy. You can make these cheesecakes up to 3 days before you plan to serve them, simply add the toasted coconut and eggs right before serving.
As always I'd love to see what your traditions are and what Easter dessert recipes you make this year. Drop them in the comments below!
Mini Easter Egg Cheesecakes
Serves 12
For the crust:
1 1/4 cups chocolate cookie crumbs such as chocolate wafers or chocolate graham crackers
2 tablespoons sugar
5 tablespoons butter melted
For the filling:
8 ounces cream cheese softened
1/4 cup sugar
1/4 cup sour cream
1 egg
1/2 teaspoon vanilla extract
For the topping:
1/2 cup toasted coconut
36 candy or chocolate eggs
Preheat the oven to 350 degrees F. Line a 12 cup muffin pan with paper cupcake liners.
For the crust: In a medium bowl, mix together the cookie crumbs, butter and sugar until thoroughly combined.
Divide the cookie mixture between the 12 muffin cups and press firmly into the bottom of each to form the crust.
For the filling: Place the cream cheese in a bowl and beat with a mixer until smooth and fluffy. Add the sour cream and beat until thoroughly combined.
Add the sugar, egg and vanilla and beat until smooth.
Divide the filling evenly among the muffin cups.
Bake for 20 minutes. Cool completely then refrigerate for at least 2 hours or up to 3 days.
When you're ready to serve your cheesecakes, top with a sprinkle of coconut and press 3 candy eggs into the center, then enjoy.