The ultimate guide to Easter dessert recipes including fun and festive treats like a lemon meringue tart, cake balls and peanut butter eggs!
These amazing recipes will take your Easter dinner to the next level. You can enjoy cupcakes, cookies, candies, pies, cakes and more! There's an Easter dessert idea for every gathering, big or small.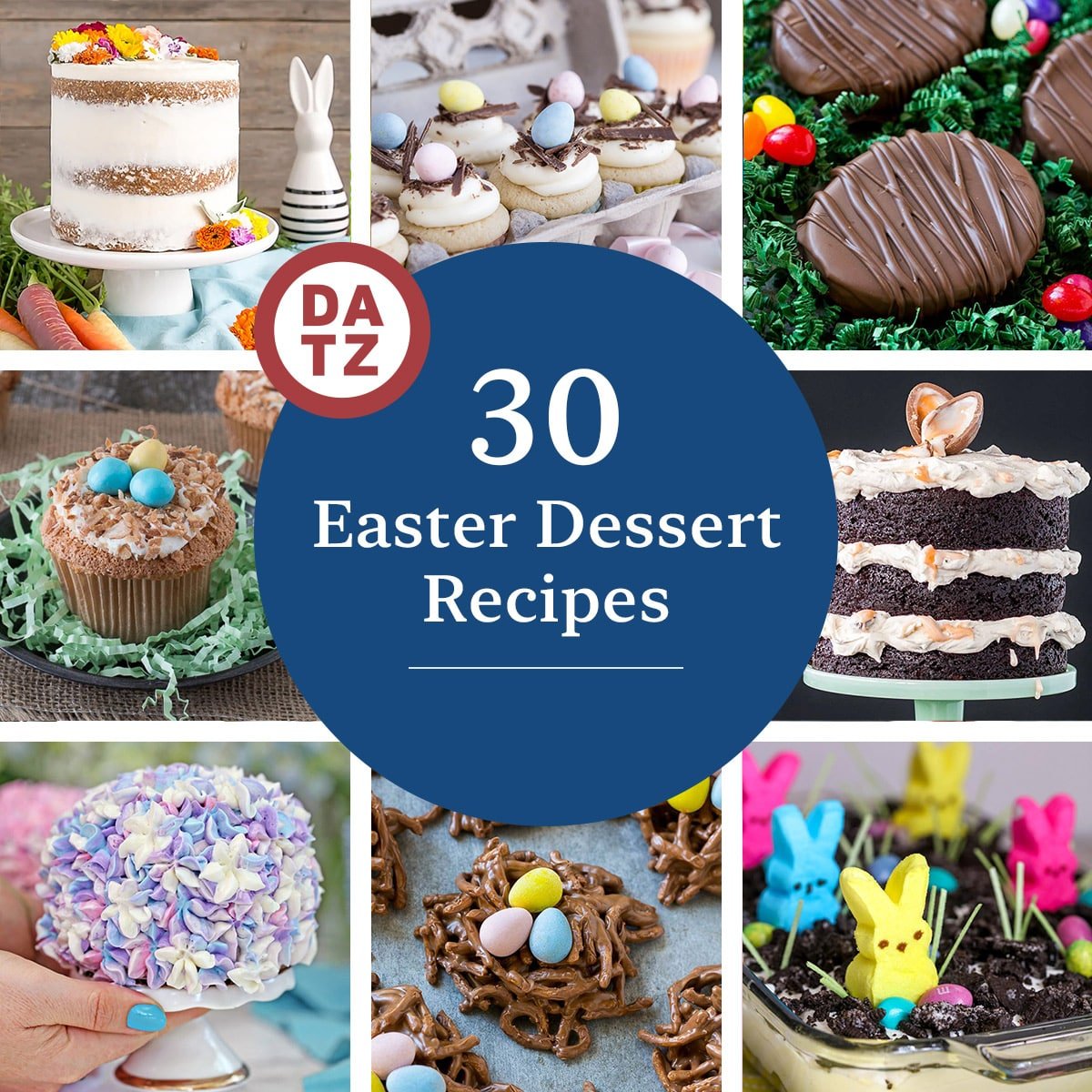 Do you plan a big meal for Easter? I love a big Easter spread. It's great to have a succulent ham like my Easter ham or my honey baked ham. I also enjoy some of my favorite sides such as cream cheese mashed potatoes and candied carrots. Finally, I always make a lot of desserts. Dessert is not just for kids. The truth is that as much as I love Easter dinner, I love Easter desserts even more!
Easter is my favorite time of the year for sweets. Those special Easter candies are in all the stores and fresh fruit starts getting ripe in spring. There are so many amazing flavors for Easter desserts.
I love incorporating candy into my desserts. Try some of my favorites like Jelly Belly Easter cookies, a Mini Eggs brownie parfait or an Easter dirt cake with bunny Peeps. I can't get enough of those marshmallow treats!
You can enjoy the first berries of the season for Easter. Try recipes like berry cheesecake salad, fresh strawberry pie or blueberry shortcake to put those berries to good use.
Don't forget the chocolate and make your own decadent chocolate desserts. You can make chocolate truffles or chocolate peanut butter eggs that are better than anything you'll find in the store!
Make your dessert spread so good that everyone will be dreaming about it until next Easter with these 30 Easter dessert recipes. Let me know which ones you try and if you have any other amazing dessert ideas in the comments below! Looking for more Easter ideas? Be sure to check out my list of 20 Easter Recipes and 22 Easter Peeps Recipes!
30 Easter Dessert Recipes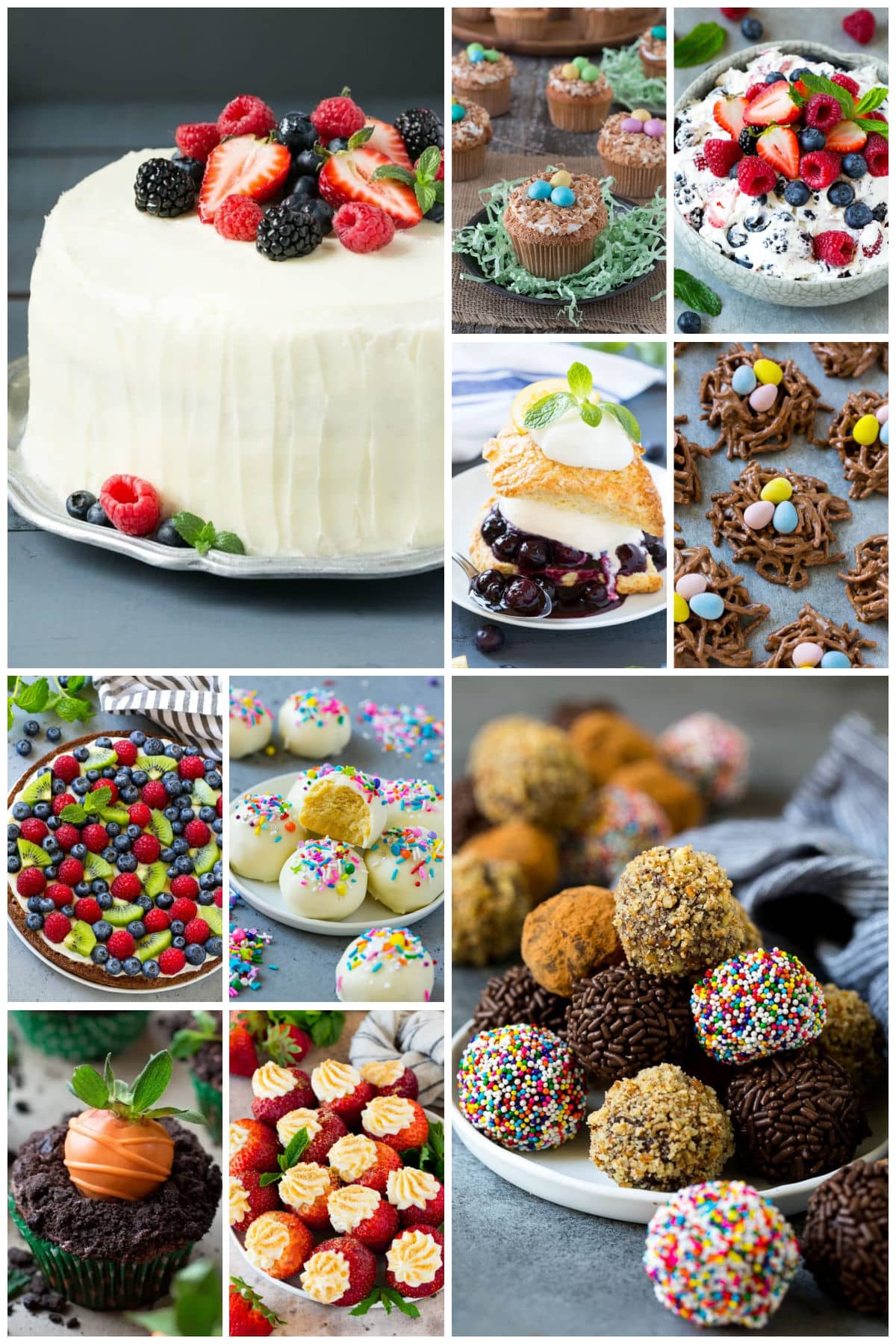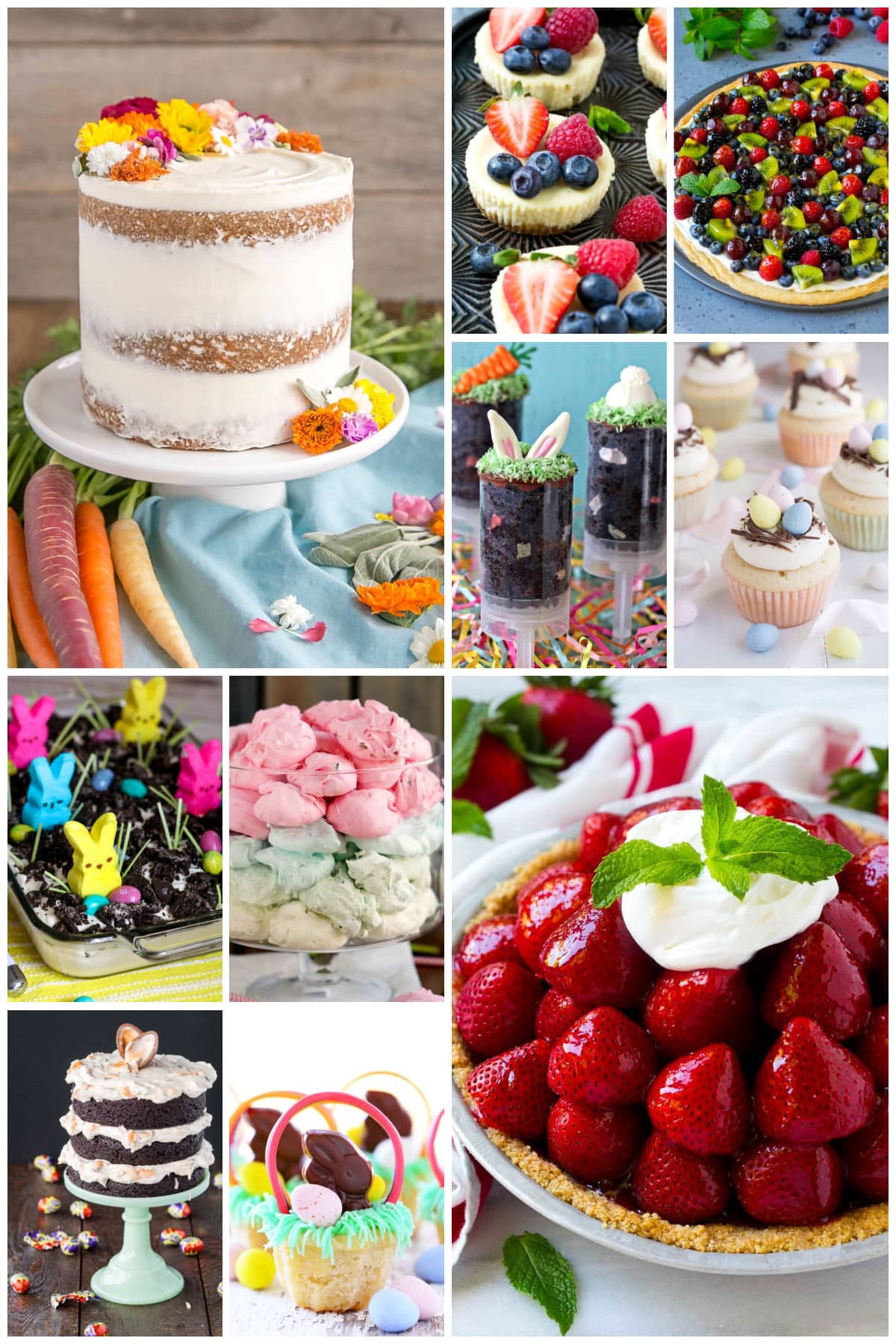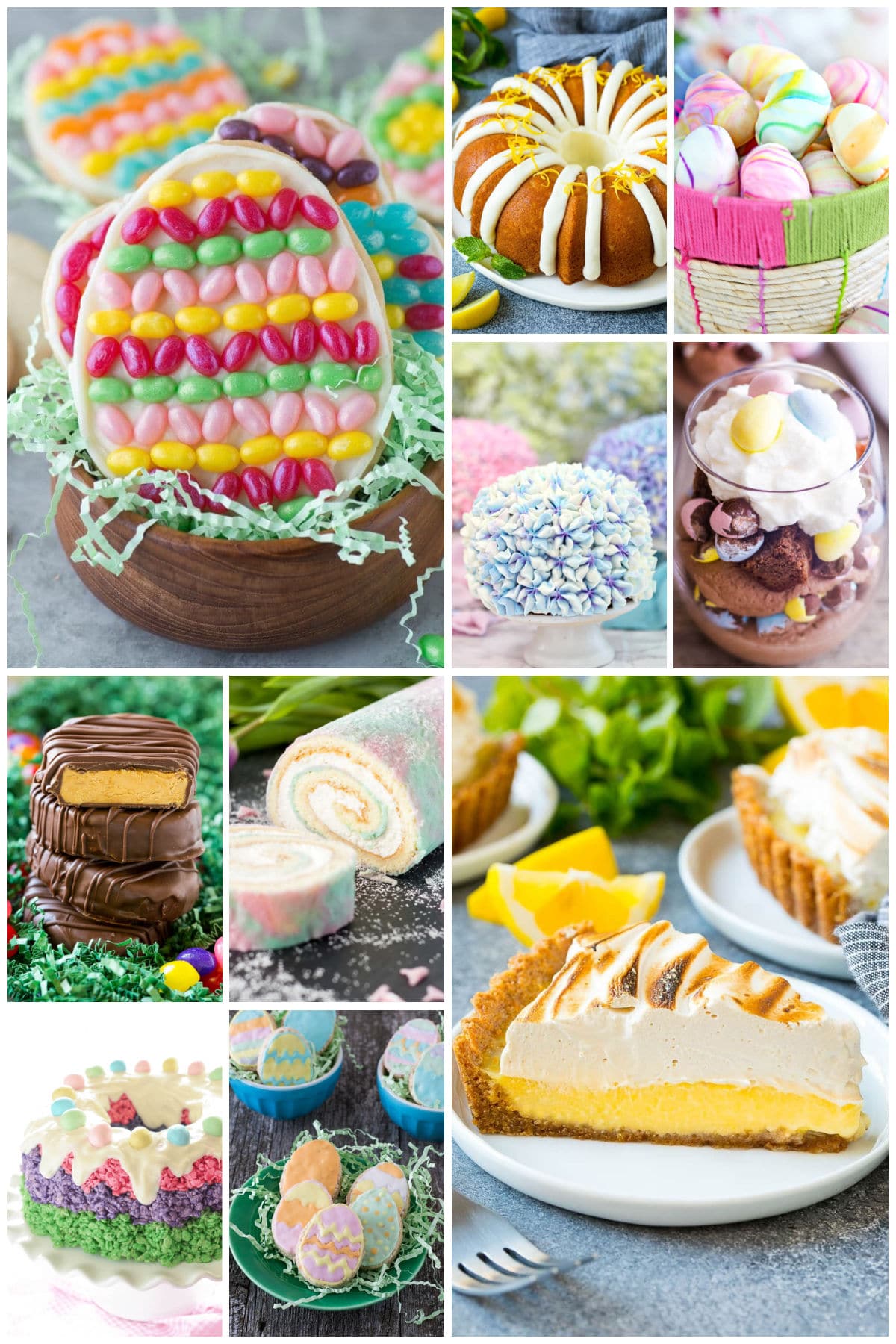 Your desserts can be the hit of your Easter dinner or brunch with these fantastic recipes! Try these desserts for a festive holiday!