These irresistible Easter Peeps recipes are a fun and colorful collection of treats that are perfect for spring like Easter Peeps cupcakes, Peeps s'mores and Peeps brownies!
Peeps are a ubiquitous Easter treat. While they're fun to eat on their own, they're even more fun to turn into creative desserts to delight your friends and family.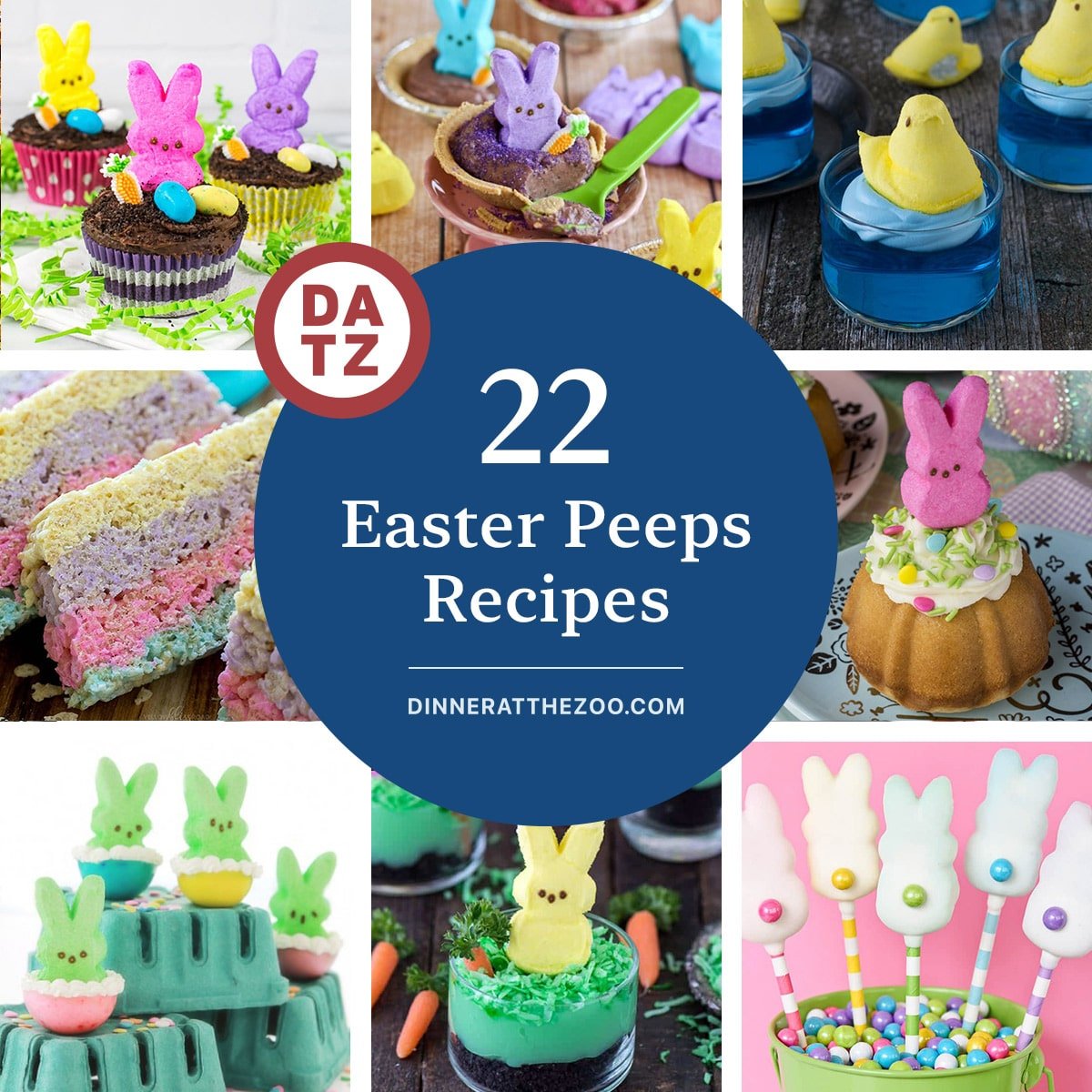 Peeps are kind of a fun treat, aren't they? I have known people to either really love them or hate them, there isn't really an in-between. If you are a lover of these marshmallow treats, you will be over the moon with these Easter Peeps recipes. Beautifully and uniquely put together, there is a recipe for everyone.
From simple desserts, your kids can make with you to the more artistic and detailed offerings, you would not believe what can be done with Peeps. There are even recipes for adult gatherings including jello shots! Use these marshmallow chicks and bunnies as decoration, or melt them down to create a number of different treats.
If you love these adorable and colorful candies, you'll love this comprehensive list of Peeps recipes! For more great Easter entertaining ideas, be sure to look at my list of 20 Easter Recipes and 30 Easter Dessert Recipes.
22 Irresistible Easter Peeps Recipes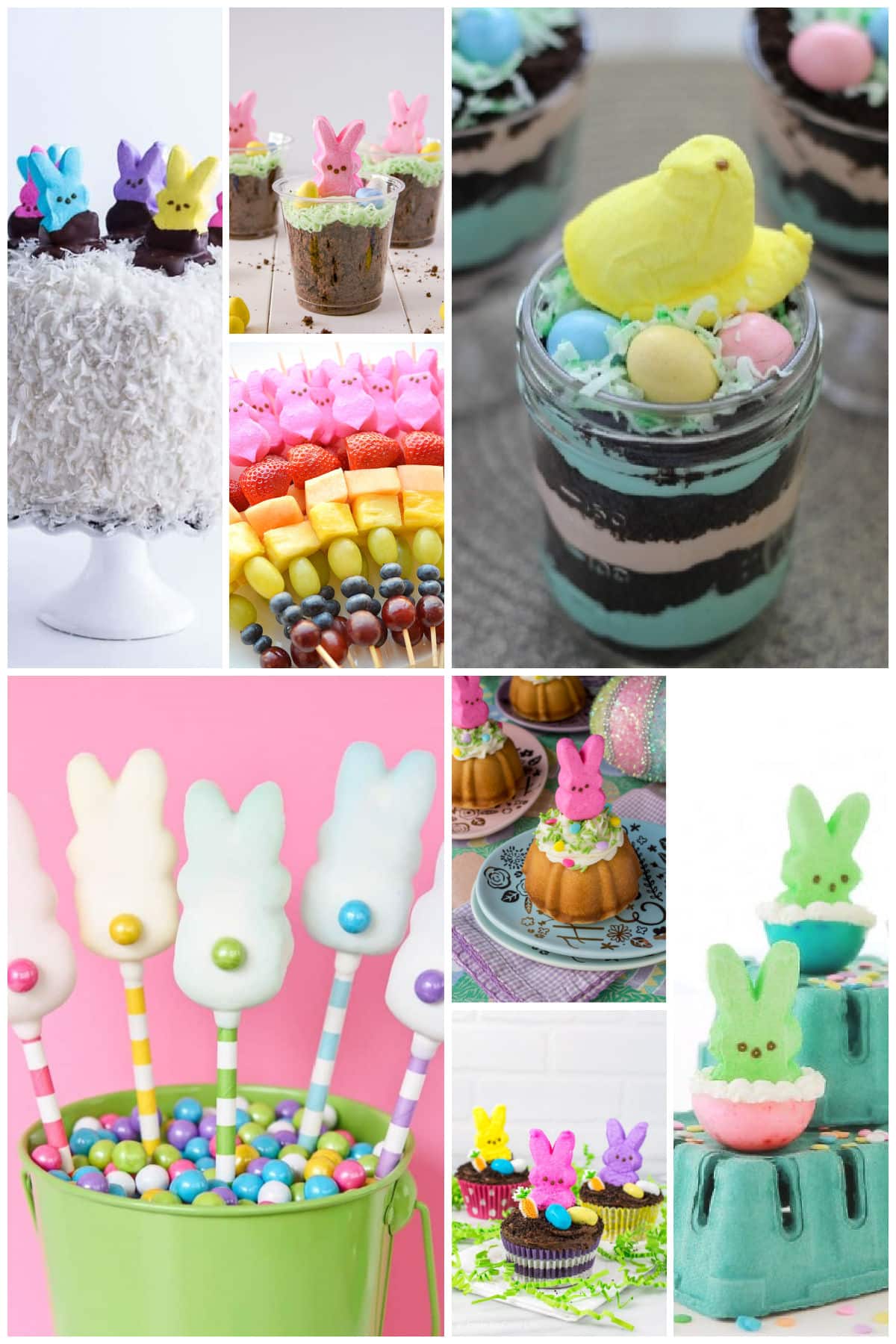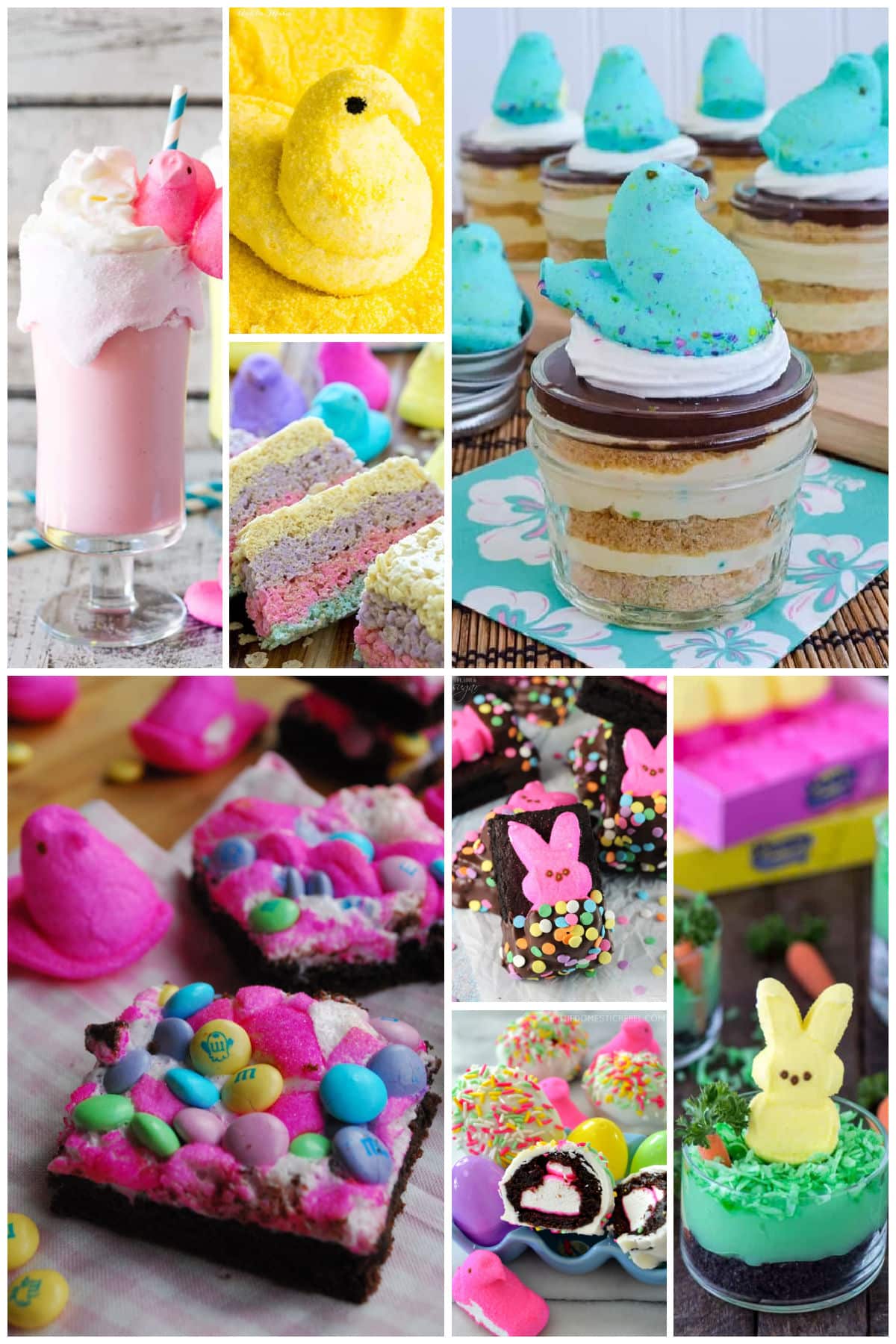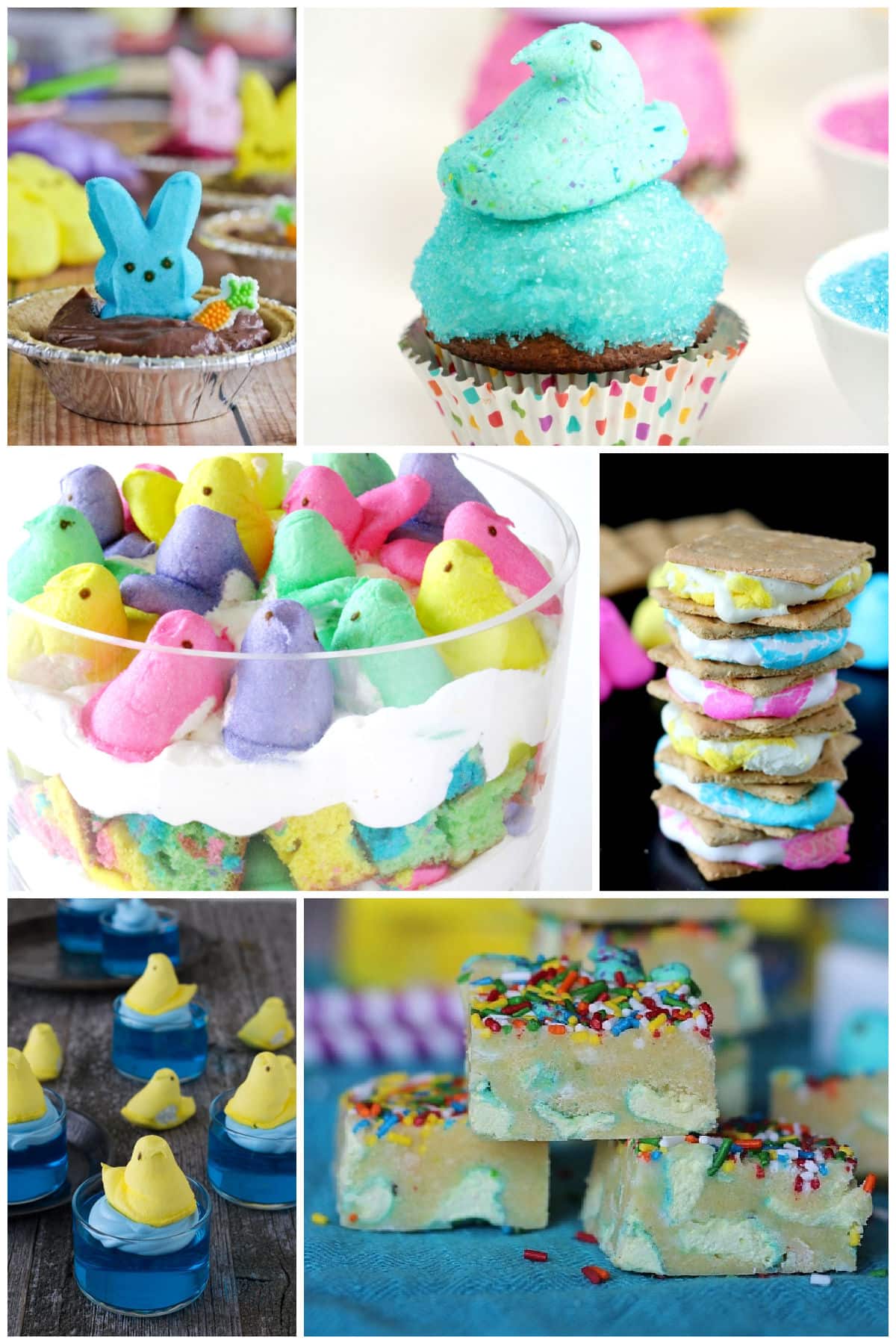 Try these incredible recipes made with Peeps to surprise and delight your friends and family. The only thing more fun than eating Easter candy is cooking with Easter candy! You simply can't go wrong with these treats, whether you're serving a formal holiday meal, hosting an egg hunt, or simply celebrating the spring season.