These 24 delicious after school snacks will delight kids and adults, with fun offerings like apple nachos and hearty bites like pizza muffins and turkey roll ups.
When school is in session, life is busier than ever! I'm sharing the ways that I keep my kids fueled for after school activities with delicious snack options that are amazingly quick and easy.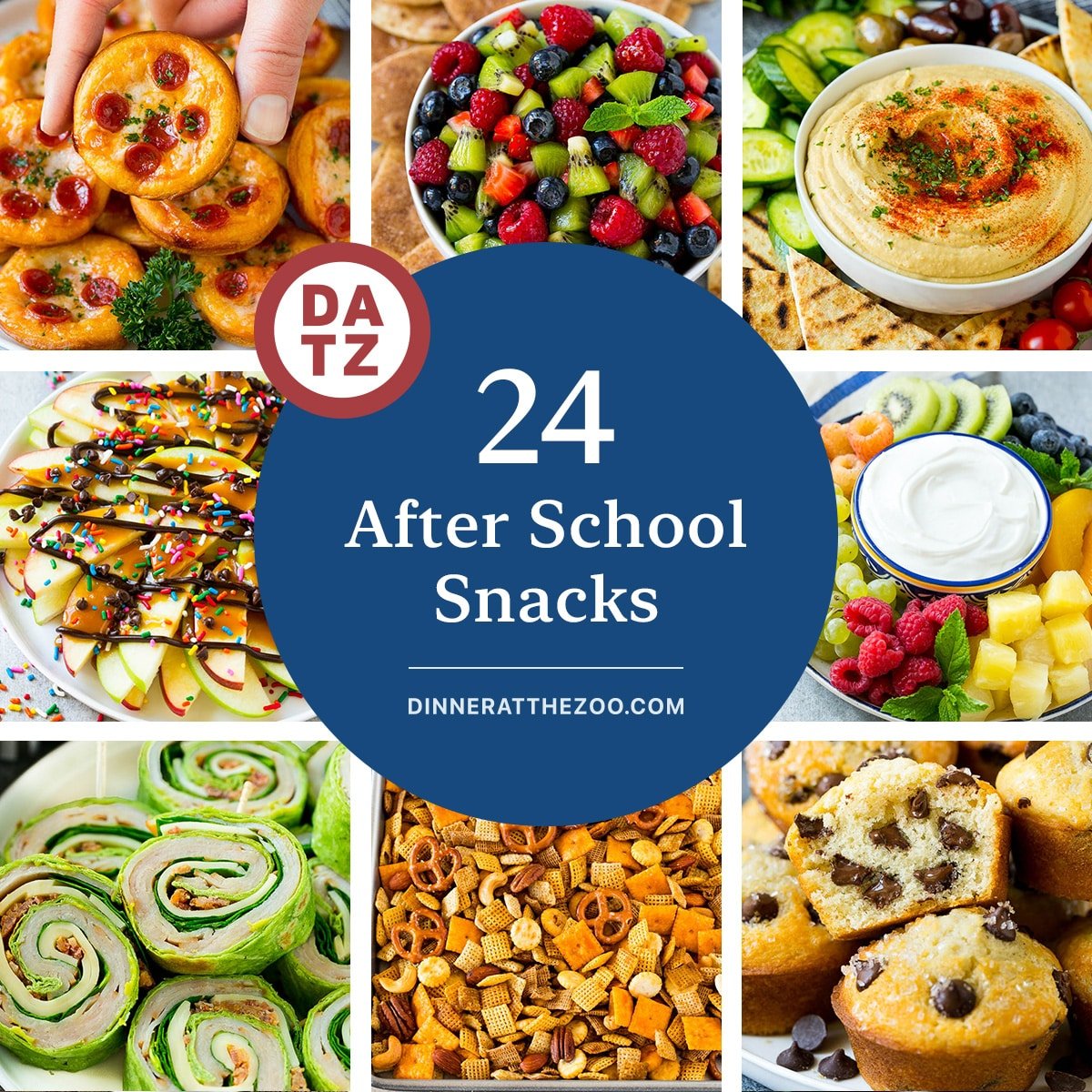 Every day after school I hear the same thing from my kids: "What can I have for a snack?". I don't want them eating packaged foods every day. Frankly, they get tired of the same old chips and crackers. That's why I have compiled this list of amazing quick bites that are perfect for after school.
I love when my kids eat fresh fruits and veggies after school. This list contains lots of amazing fruit and veggie recipes that transform typical plain items into snacks that your kids will ask for over and over again.
This list has a lot of protein packed snacks to keep kids full and energized. These snacks are great for when dinner is going to be a little on the late side.
Be sure to try the hot snacks listed here. There are some fantastic hot bites like pigs in a blanket and pizza muffins. Some of these are so satisfying, you could even turn them into a light dinner.
During the school year, I feel like I spend half of my time planning meals and snacks. I am always on the lookout to make my life easier. You can prepare some easier meals from my list of back to school recipes or plan ahead with my meal prep recipes!
Feel good about what your kids eat after school with these fresh and fabulous snacks. Many of the recipes are simple enough for older kids to prepare on their own!
24 After School Snacks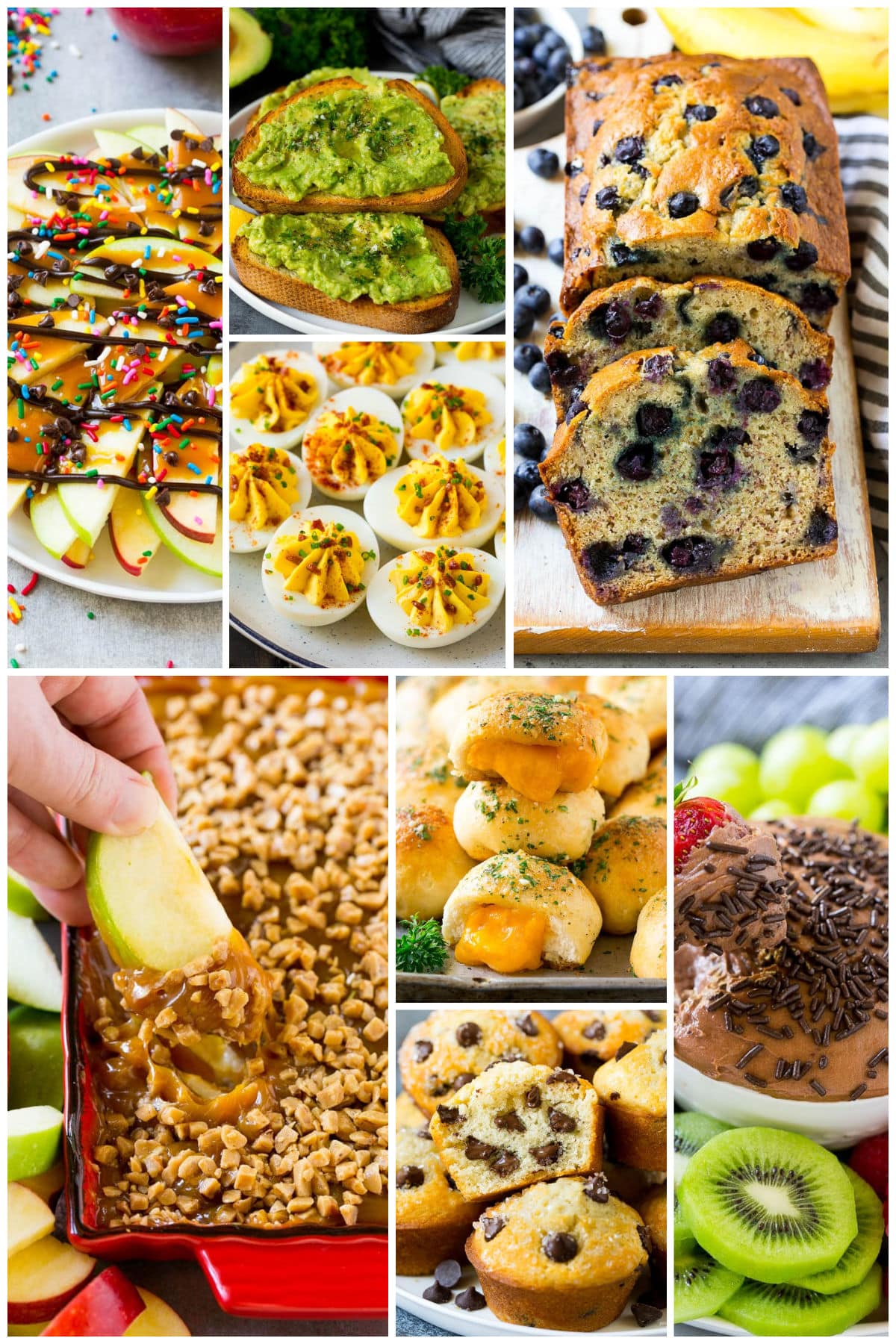 These after school snack ideas will delight kids and adults alike. They are perfect for fueling kids for after school activities and fun. Do yourself and your family a favor and try these recipes today!