These decadent Valentine's Day dessert recipes feature chocolate, pink and romantic treats like red velvet cookies, chocolate truffles and cheesecake stuffed strawberries!
From heart shaped delights to elegant cakes and cookies, there's a fun and festive treat for all the loved ones in your life!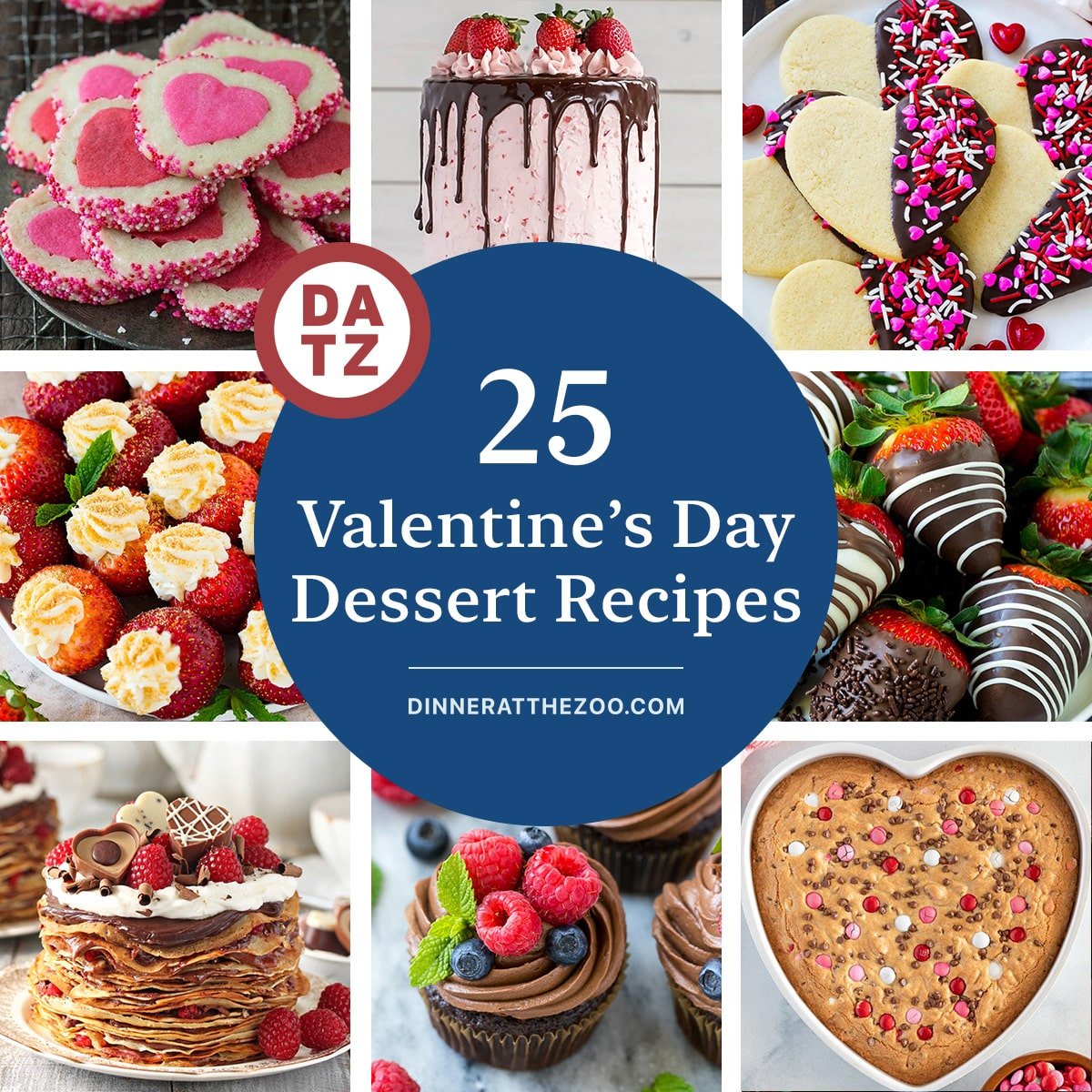 The day of LOVE is almost here. Share this Valentine's Day with someone special and surprise them with a great Valentine's Day dessert. Set the mood with something sweet that is sure to be a hit!
I love Valentine's Day. It's a great day to show your appreciation to a special person in your life. You can also make it a day to spoil your kids with all the mushy stuff you can't get away with any other day. Make this year no exception.
There is nothing like the perfect, decadent chocolate dessert to spark a little romance. Indulge in some rich, chocolate delights like chocolate fondue, chocolate covered cherries or chocolate pudding cake. Also amazing are fresh fruit sweets. Try desserts like fruit pizza, chocolate raspberry mini crepe cakes and the incredible, luscious cherry cheesecake dip!
If you want to save yourself some time, make some amazing desserts ahead of the big day. You can prepare chocolate truffles, brownie cookies or red velvet cookies in advance. Relax on Valentine's Day knowing that your dessert is already done!
To help you prepare for your Valentine's Day, here are my top 25 Valentine's Day dessert recipes. From good old fashioned cookies and cakes to decadent candies and new twists on cheesecake, there are tons of options to delight your loved ones. Get your sweet tooth ready, you're about to indulge in all things sweet!
25 Valentine's Day Dessert Recipes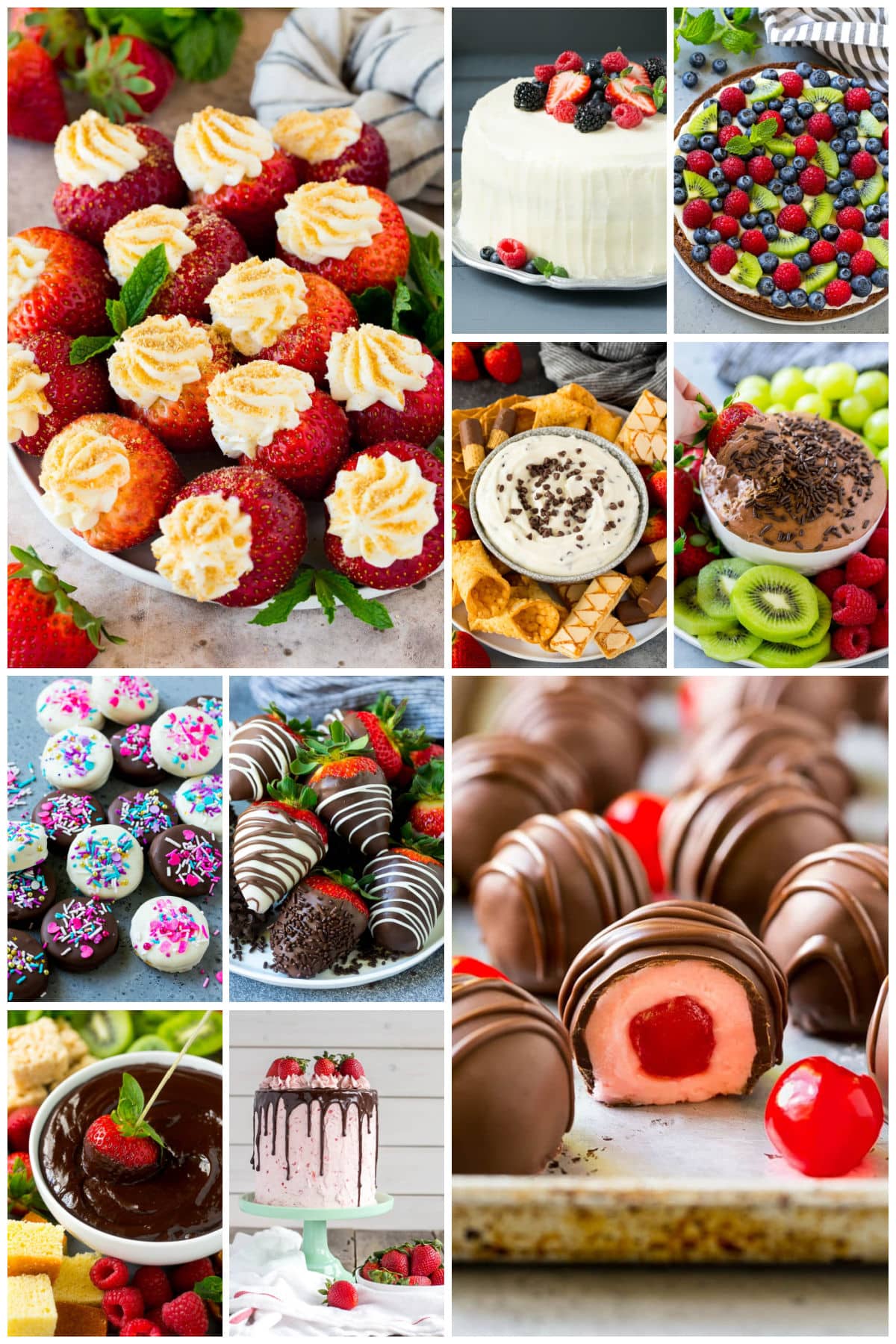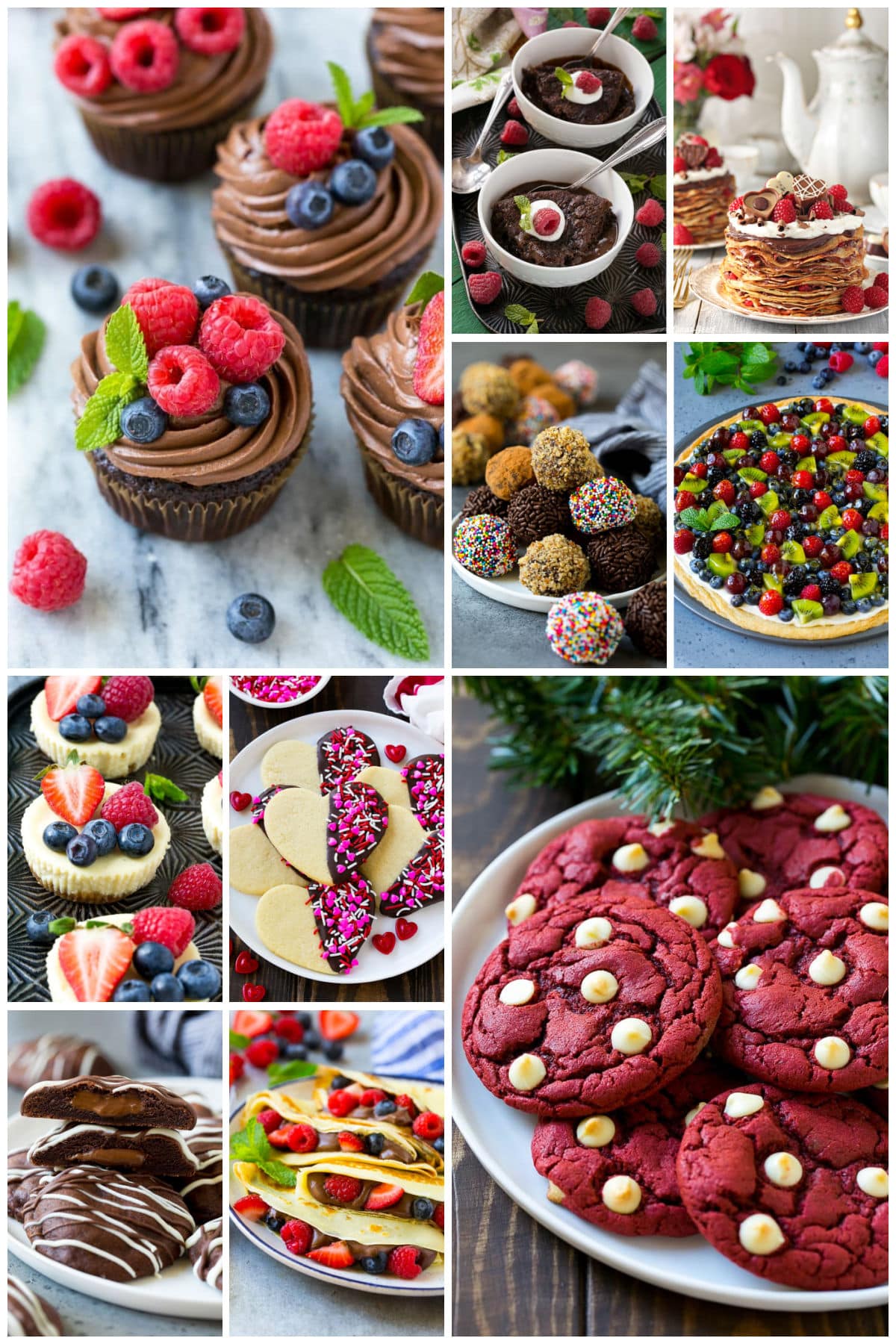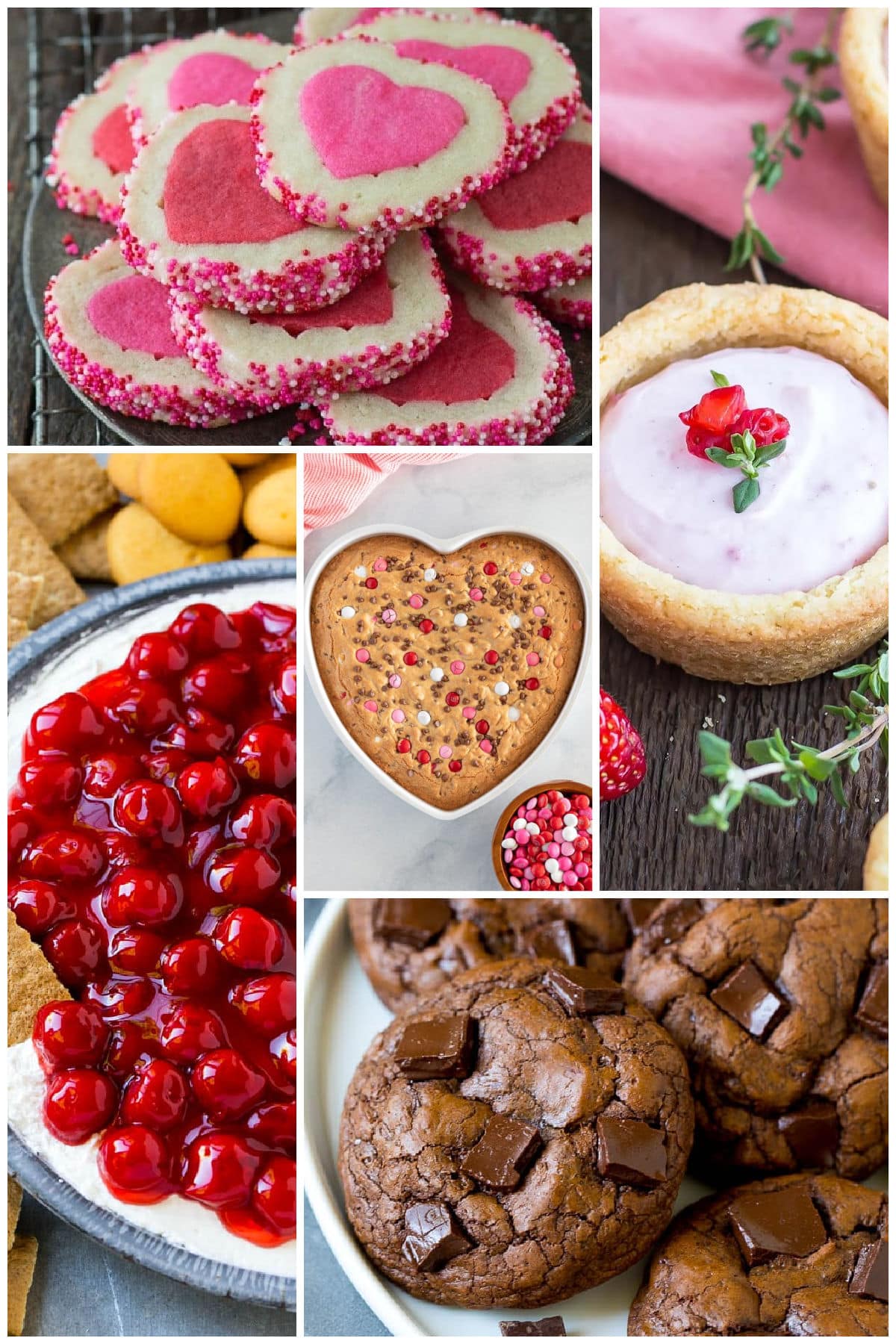 Get ready for Valentine's Day parties or special times with loved ones with amazing desserts that will start the day off right! These treats are just the things to sweeten up your day… and your night!