These Valentine's Day dessert recipes feature everything chocolate, pink and romantic! From heart shaped delights to elegant cakes and cookies, there's a fun and festive treat for all the loved ones in your life!
The day of LOVE is almost here. Share this Valentine's Day with someone special and surprise them with a great Valentine's Day dessert.
I love Valentine's Day. It's a great day to show your appreciation to a special person in your life, or even a day to spoil your kids with all the mushy stuff you can't get away with any other day. Make this year no exception.
To get you started with your Valentine's Day planning, here are my top 50 Valentine's Day Dessert Recipes. From good old fashioned cookies and cakes to decadent cupcakes, tarts, and brownies, there are tons of options to delight your loved ones!
Get your sweet tooth ready, you're about to indulge in all things sweet!
50 Valentine's Day Dessert Recipes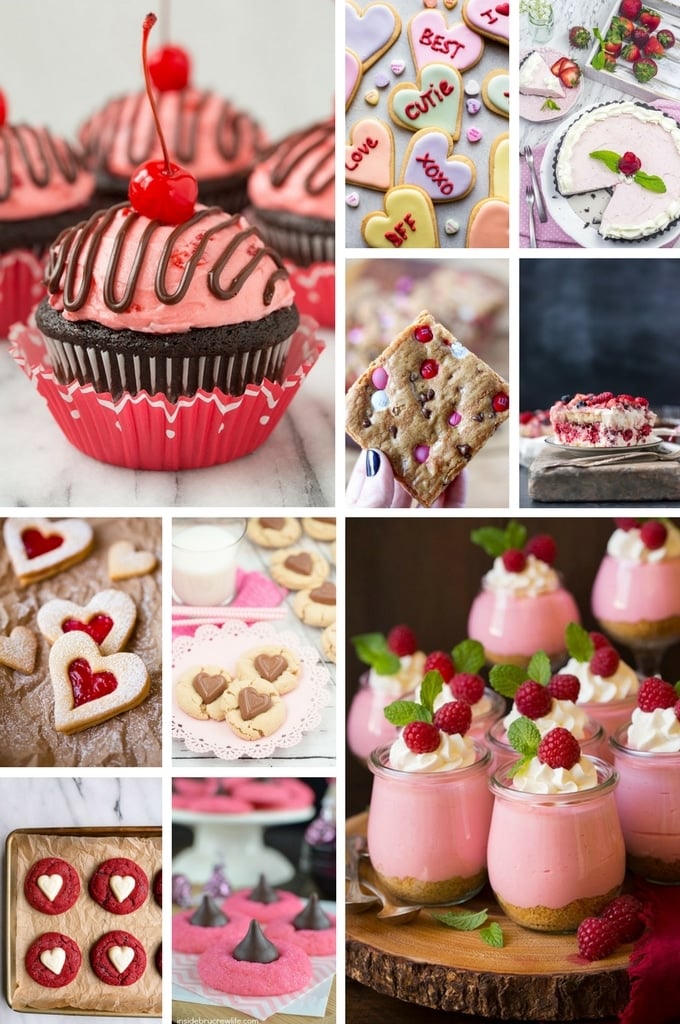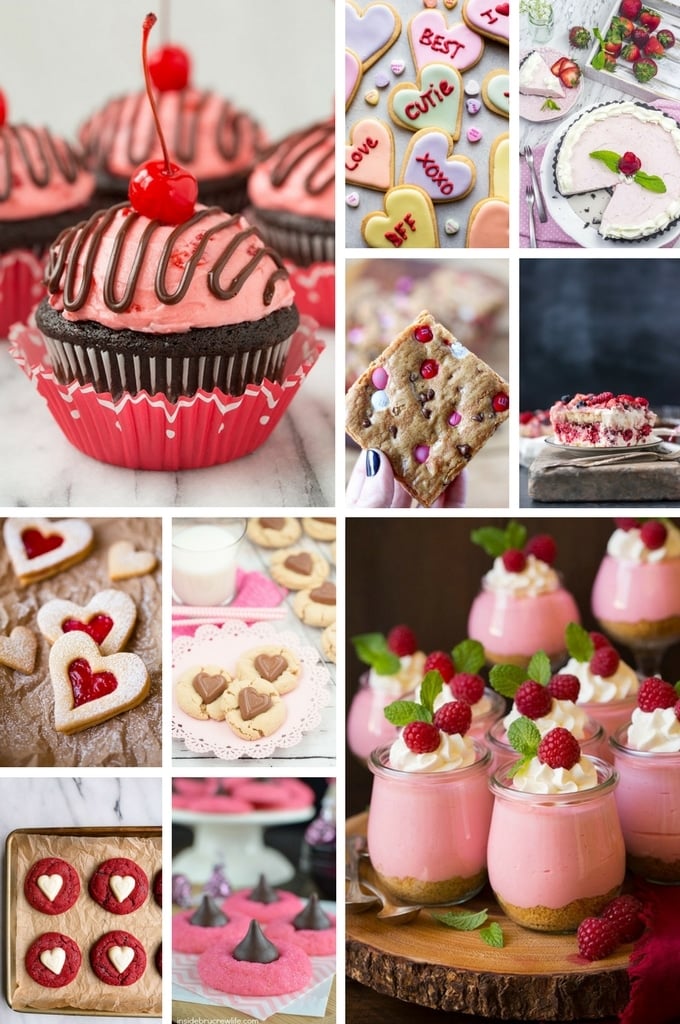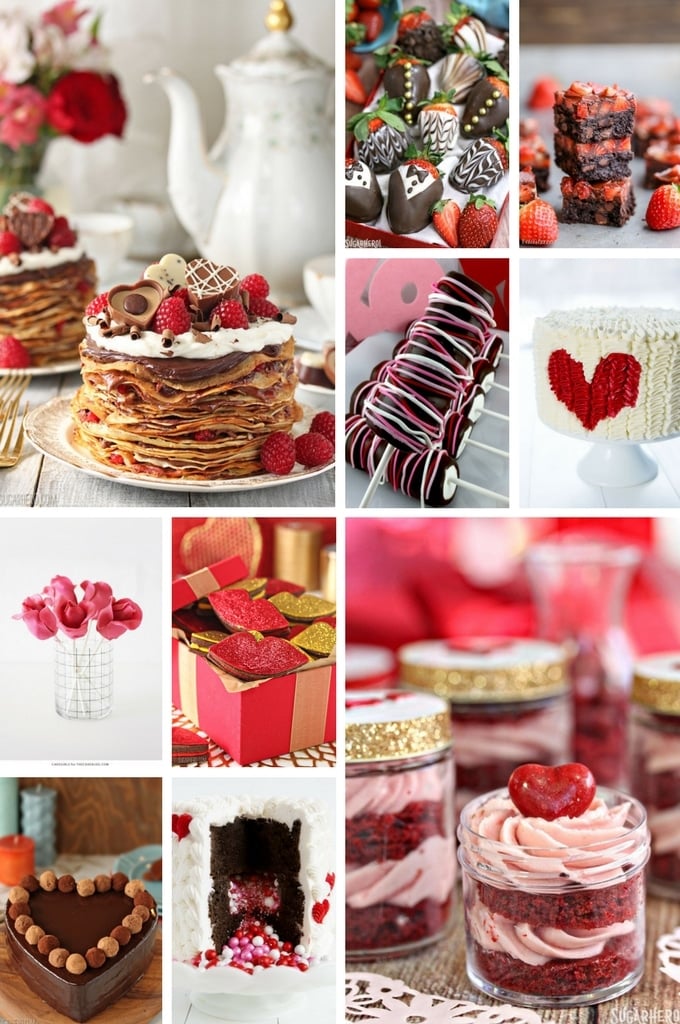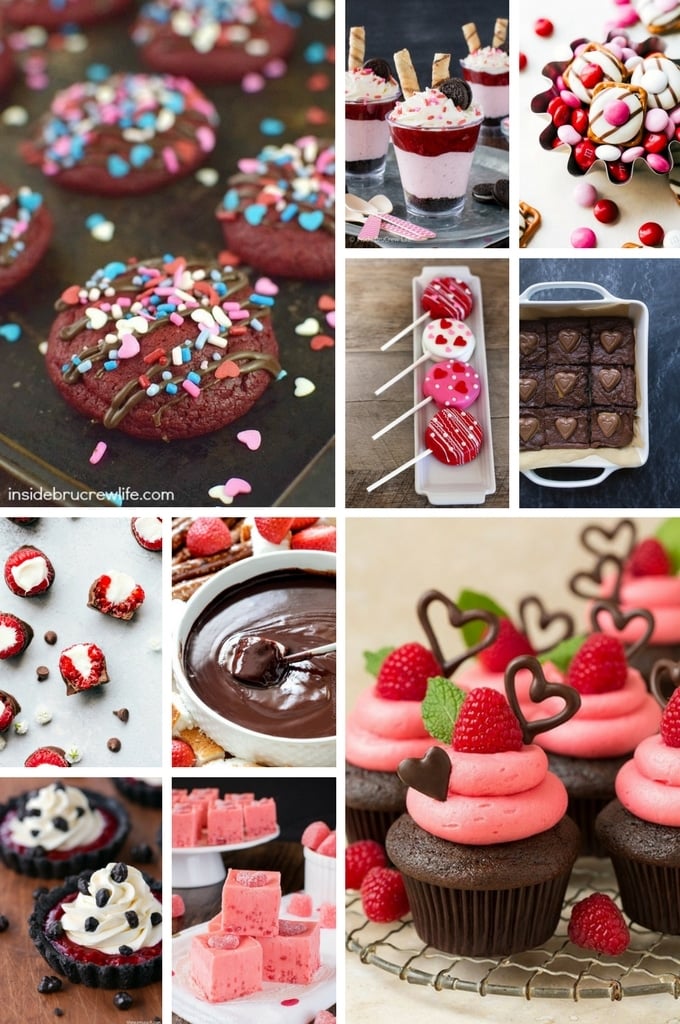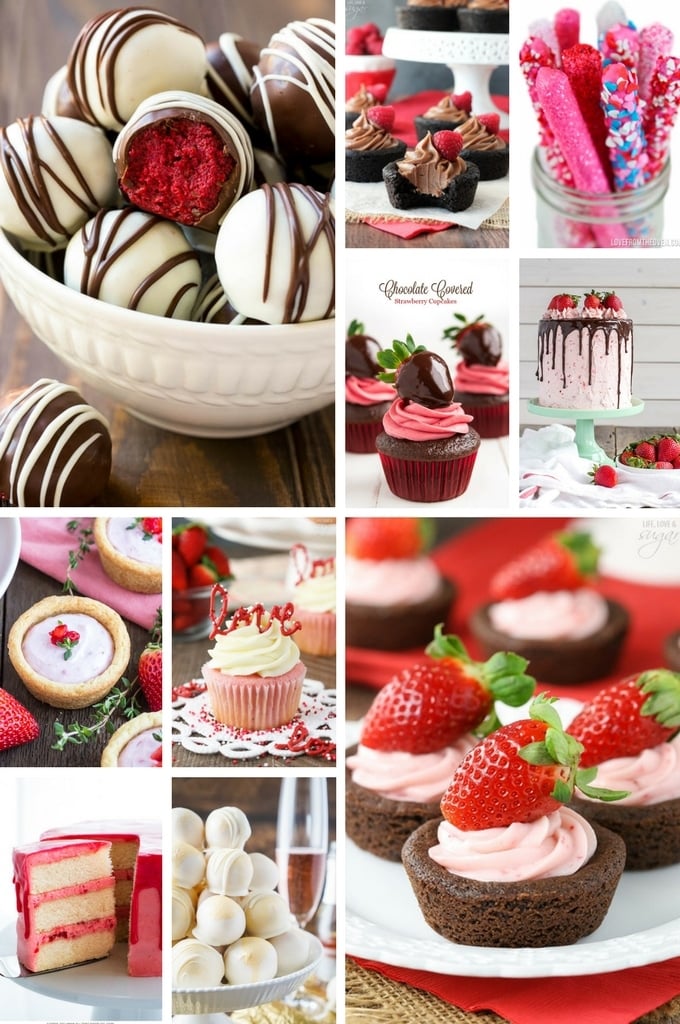 These red velvet cake truffles contain just a few ingredients, but look so impressive! All you need is cake, frosting and some candy melts. I like to dip my cake truffles in both light and dark candy melts, but you can use one or the other if you prefer. My favorite brand of candy melts are Ghirardelli Melting Wafers, they melt into a thin smooth coating and they taste great. You can even switch up this recipe for other holidays by substituting other flavors of cake like chocolate or vanilla.
Red Velvet Cake Truffles
Makes 36
1 box red velvet cake mix
oil, eggs and water as called for on the mix box
1 cup + 2 tablespoons vanilla frosting
1 pound candy melts white, dark or both
Prepare cake mix with the amount of oil, water and eggs directed on the box. Bake in a 9"x13" pan according to package directions.
Let cake cool completely, then break apart and crumble until fine crumbs form.
Stir in the frosting until a dough forms. If the dough seems dry, you can add additional frosting, 1 tablespoon at a time, until desired consistency is reached.
Roll the cake mixture into tablespoon sized balls. Place the balls on a parchment lined baking sheet and chill for at least one hour.
Melt the candy melts in a bowl in the microwave, heating for 30 second increments or until completely smooth.
Place each cake ball on a fork and use a spoon to pour the candy melts over the cake ball. Tap against the side of the bowl to remove excess candy melts.
Place each ball on a parchment lined sheet pan. Drizzle with additional candy melts for decoration if desired.
Repeat with remaining cake balls and candy melts. Store in the refrigerator until ready to eat. Can be made up to 3 days in advance.