Having ham for the holidays? Here are 18 leftover ham recipes to make that extra ham anything but boring including ham salad, scalloped potatoes and ham and ham bone soup.
These ham recipes include options for breakfast, lunch and dinner such as hearty soups, sandwiches and easy casseroles.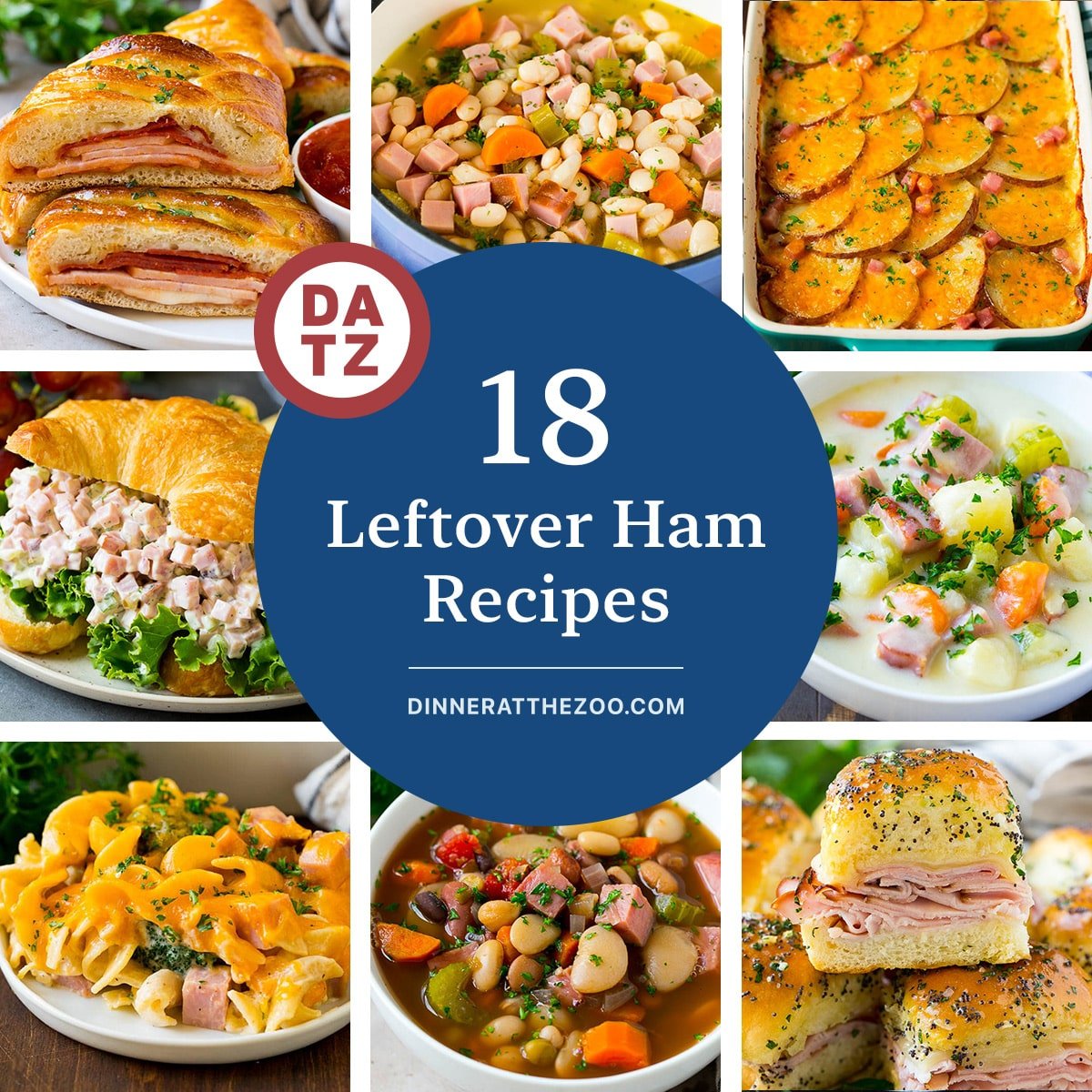 Serving ham for holidays has been a tradition for many years. How many times do you actually eat up all the ham though? Let me help you out with these leftover ham recipes.
During Easter, Thanksgiving and Christmas, ham sales are through the roof. Even the smallest of hams are often too big for your family to consume in one meal. Stock up on resealable plastic bags and freeze your leftovers. You can consult these leftover ham recipes and create new and exciting dishes out of your leftovers. I've got everything from salads to breakfast delights and hearty casseroles.
Maybe you are a turkey serving family instead. I have you covered there as well, try out these Leftover Turkey Recipes to mix up your meal planning. I kind of want to go out and buy a ham right now so that I can make each and every one of these amazing recipes!
18 Leftover Ham Recipes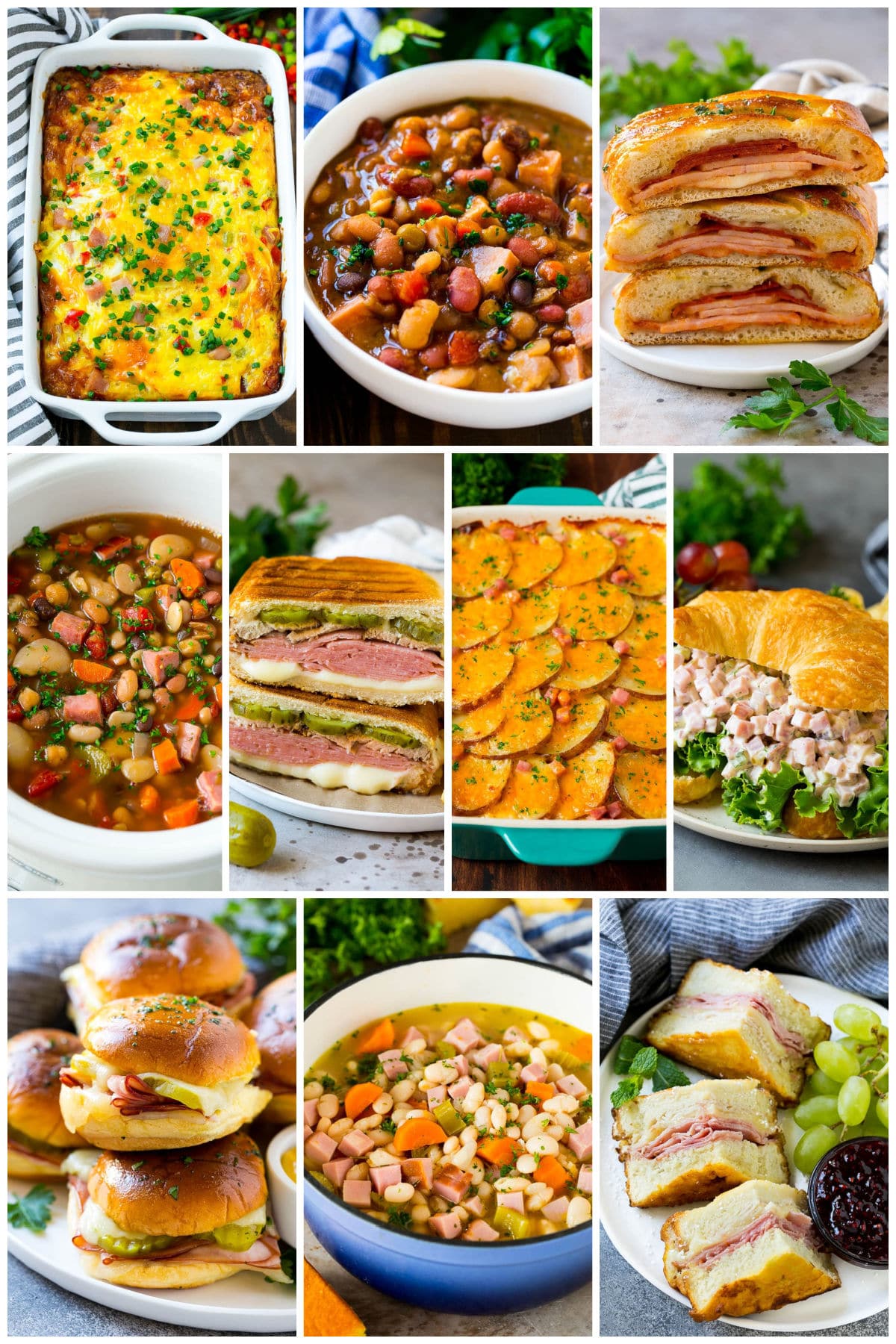 How long does cooked ham last?
You can keep cooked ham in the refrigerator for 3-4 days, or freeze it for up to 3 months. I like to package my ham for the freezer in smaller sized bags so that I can just thaw a little at a time as needed to make these recipes.
How do you store cooked ham?
The best way to store your cooked ham is to slice it off the bone, then store the slices in an airtight container in the refrigerator. If you're planning to freeze your ham, I like to dice it into chunks, then package it in freezer store bags.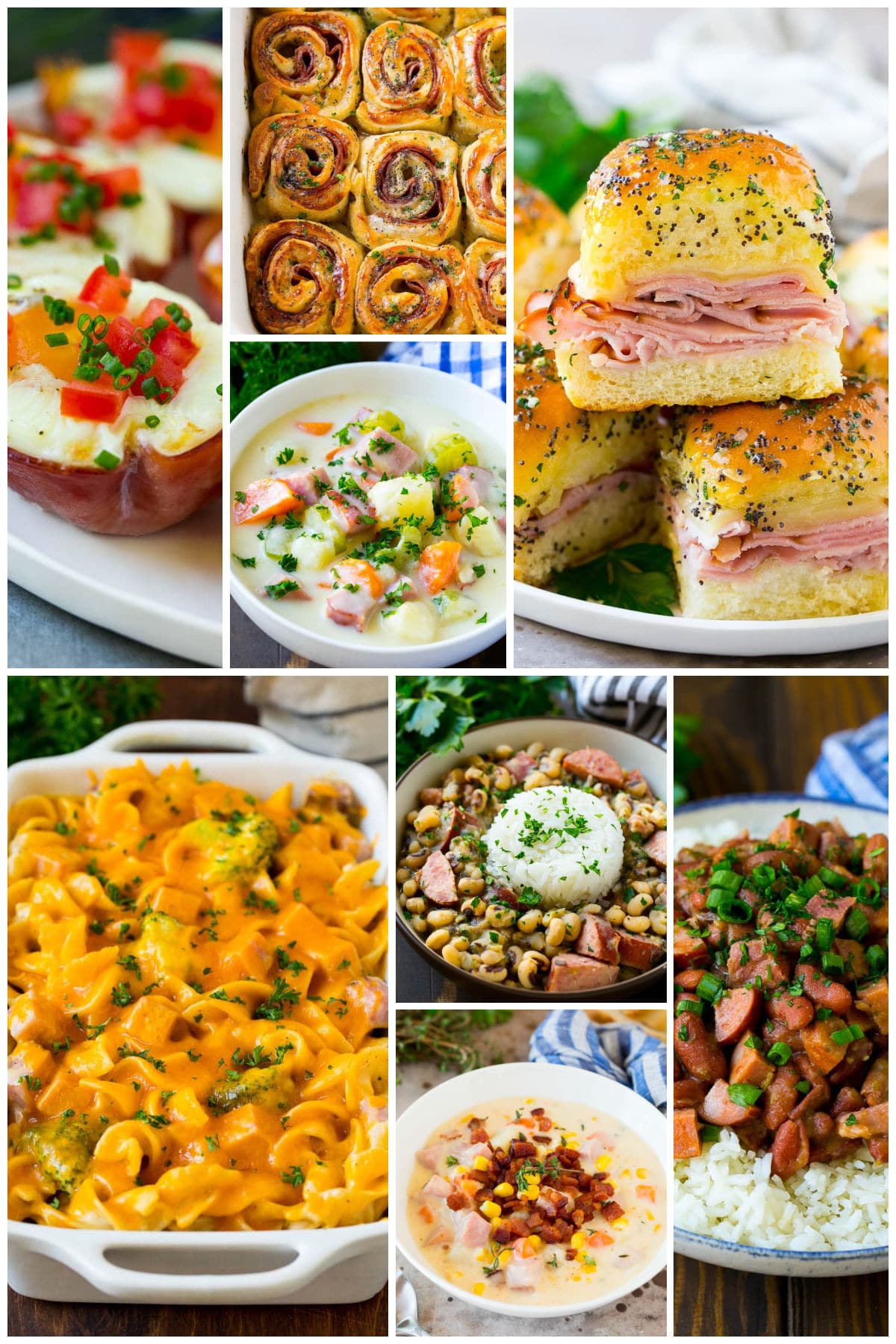 How to reheat leftover ham
If you just want to reheat your ham instead of using one of these recipes, you can reheat your ham by placing it in a baking dish covered with foil and baking it at 275 degrees until warmed through. If you're reheating a whole ham, you can plan on heating it for 10 minutes per pound. For sliced ham, plan on 5-7 minutes per pound of ham.
Ham is too good to let it go to waste. Try transforming it into something amazing. With all these great ham recipes, you'll find yourself looking forward to your leftovers just as much as the main holiday meal!