These easy meal prep recipes provide a vast variety of options, from breakfast burritos, to teriyaki chicken bowls and beef lo mein. There are plenty of ideas to keep you on track to meet your health goals!
Who says eating healthy has to be difficult? With these 30 easy and delicious meal prep recipes, you'll be covered for breakfast, lunch and dinner.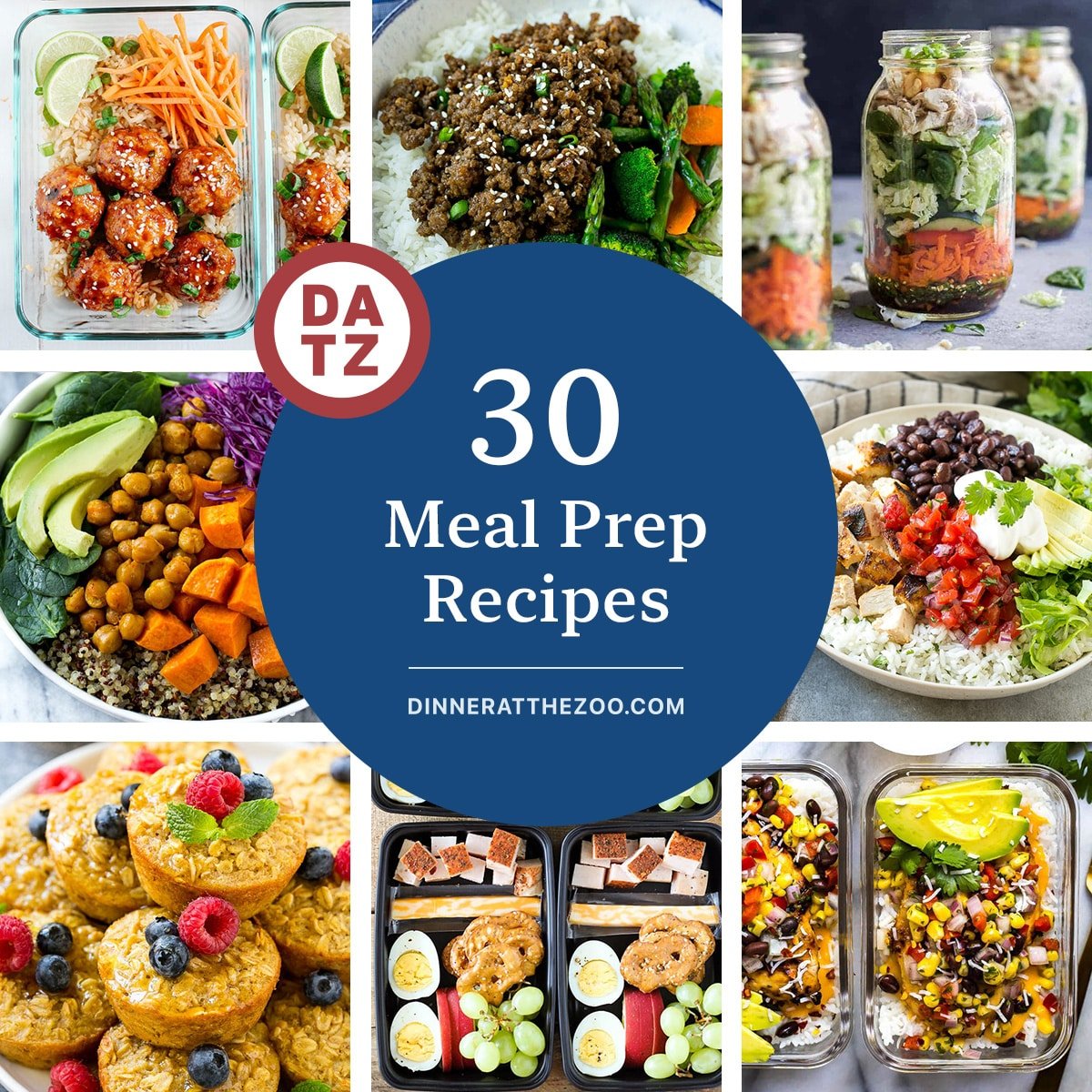 Meal prep recipes are the talk of the town when it comes to being healthy and proactive with your foods. Watching what you eat doesn't have to mean skimping on flavor and your favorite dishes. It may simply mean cutting back to smaller portions.
Meal prepping can help with that and also take the guessing game out of what to make for lunch or dinner on a whim. You're less likely to make a stop at a fast food joint if you have a meal already waiting for you!
With these 30 easy meal prep recipes I have gathered for you, you are set for lunch, dinner and some breakfasts for weeks to come. Another idea for prepping ahead is to plan freezer meals. These are great to make one time, meal prep them for later use and pull one out when you are ready for it.
When I meal prep, I need something good to drink. I generally fill a jug of water so I can track how much I drink during the day. I also like to have fruit smoothies for some of my meals like my frozen fruit smoothie or my tropical smoothie. Blend in your favorite veggies for added nutrients!
The easiest way to eating healthier is to plan in advance; with all these great meal prep recipes you'll never get bored! Be sure to check out my lists of 30 Healthy Recipes, 26 Healthy Snack Recipes, 36 Healthy Salad Recipes and 25 Healthy Zoodle Recipes to help further all your healthy eating goals!
30 Meal Prep Recipes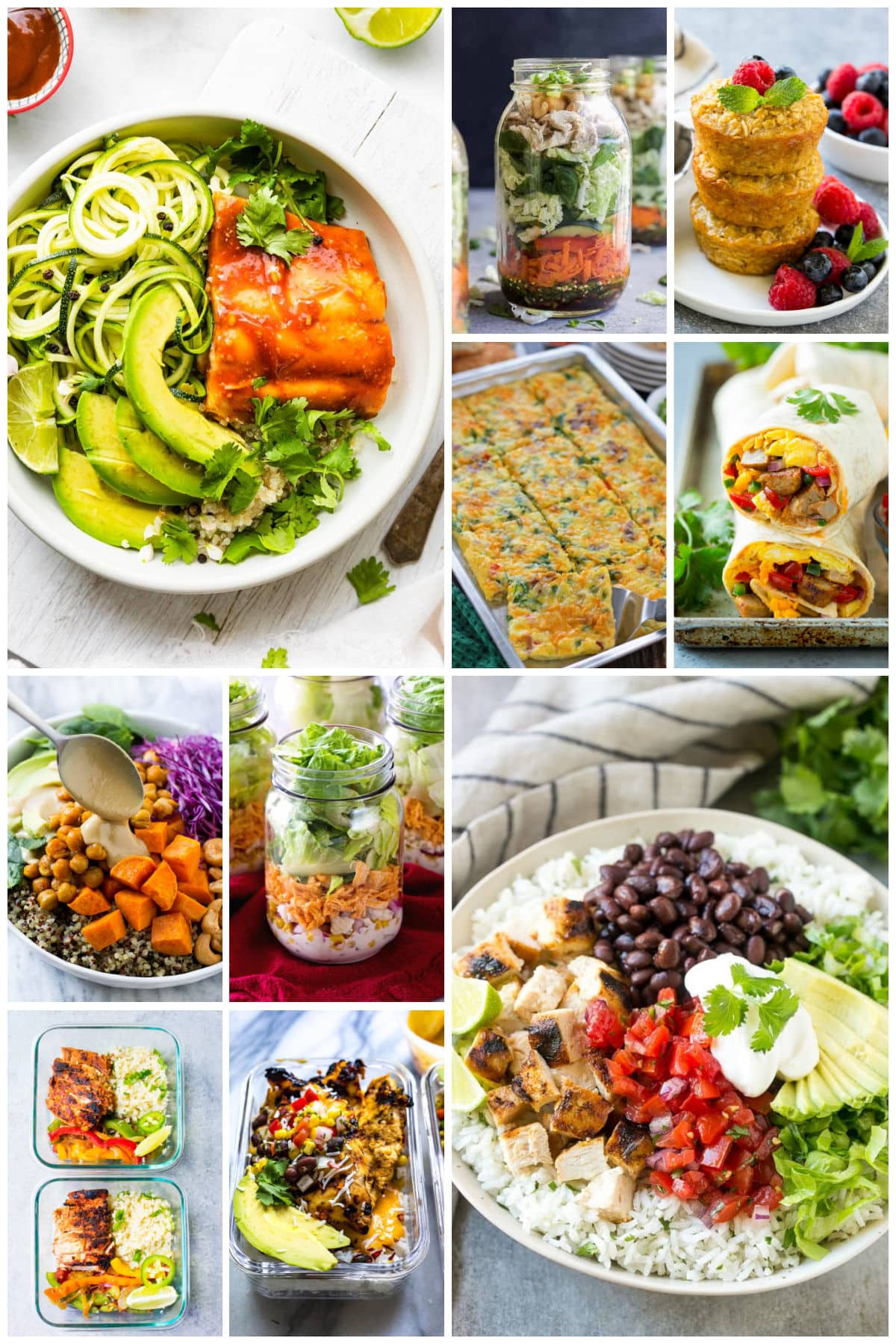 What does it mean to meal prep?
Meal prep is a once or twice a week large batch preparation of meals to last for 4-5 days. Meal prep is a great way to save time. You only cook a few times a week as opposed to cooking every single day. It's also a great way to eat healthier. You'll be a lot less likely to hit the fast food if you have a meal ready to go in the fridge. You can save money because cooking in bulk tends to be cheaper. It's also way less expensive than going to a restaurant for lunch.
Where can I buy food prep containers?
I like to use reusable plastic containers as shown in the photos. They're lightweight, inexpensive and hold plenty of food. I purchase these meal prep containers on Amazon. I also like to use the square plastic Tupperware style containers that are sold in most grocery stores. They may be located near the plastic bags and plastic wrap.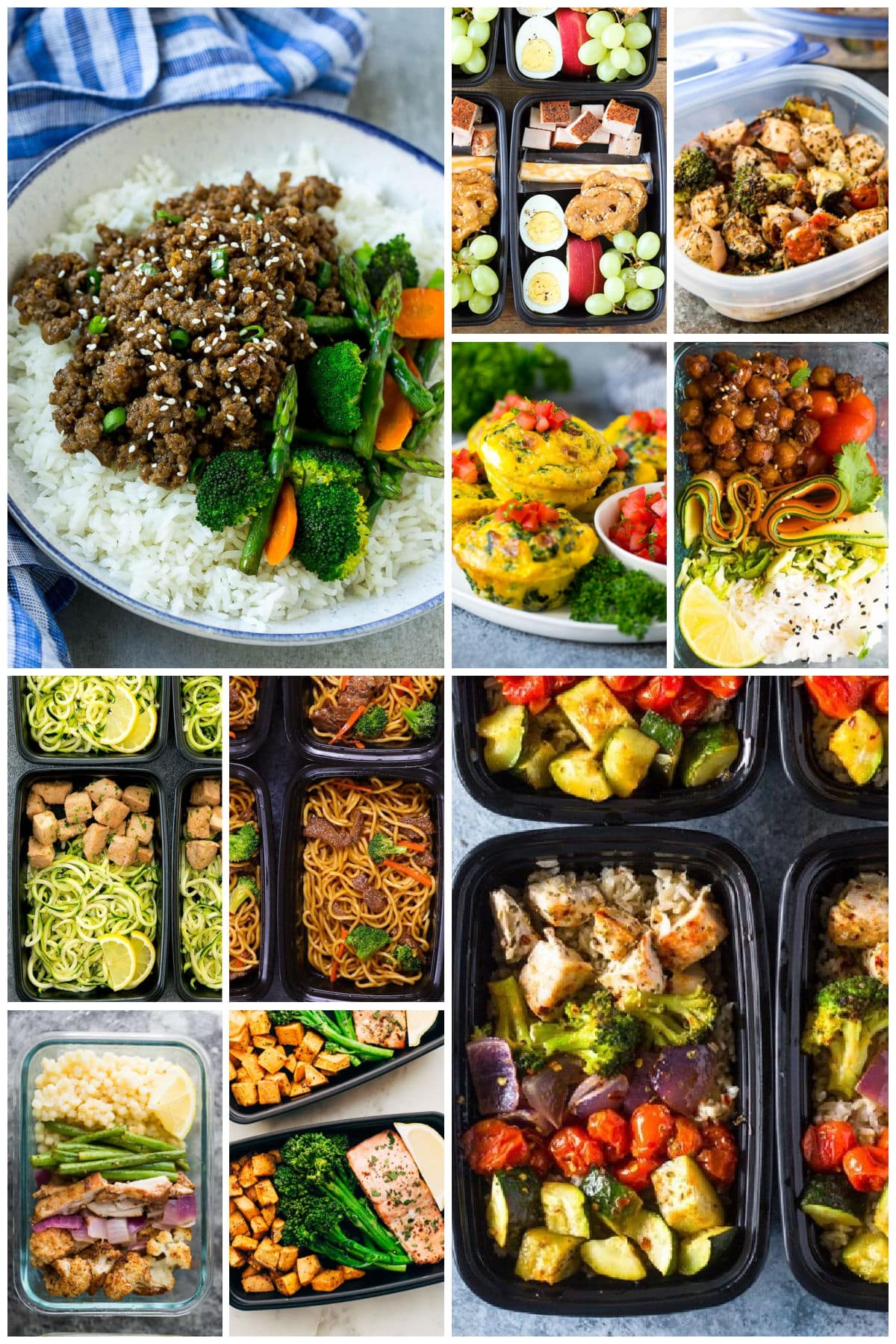 How long can I keep meals in the fridge?
I typically plan on making meals for 3-4 days during my meal prep sessions, depending upon the protein I'm using. If I'm using seafood, I never go more than 3 days, and sometimes just do 2 day's worth. For chicken and beef, I prep for 3-4 days at a time. I keep certain components like sauces separate until I'm ready to eat. The food doesn't get soggy in the fridge when you add the sauces at the last minute.
Can you freeze meal prep recipes?
Some meal prep recipes will freeze better than others. Proteins like chicken, turkey and beef will hold up well to freezing. Typically starches like pasta do not hold up well in the freezer as they'll be mushy when thawed. Rice and potatoes are great candidates for the freezer. Many vegetables can be frozen. However, veggies with a high water content, such as zucchini and lettuce, do not freeze well.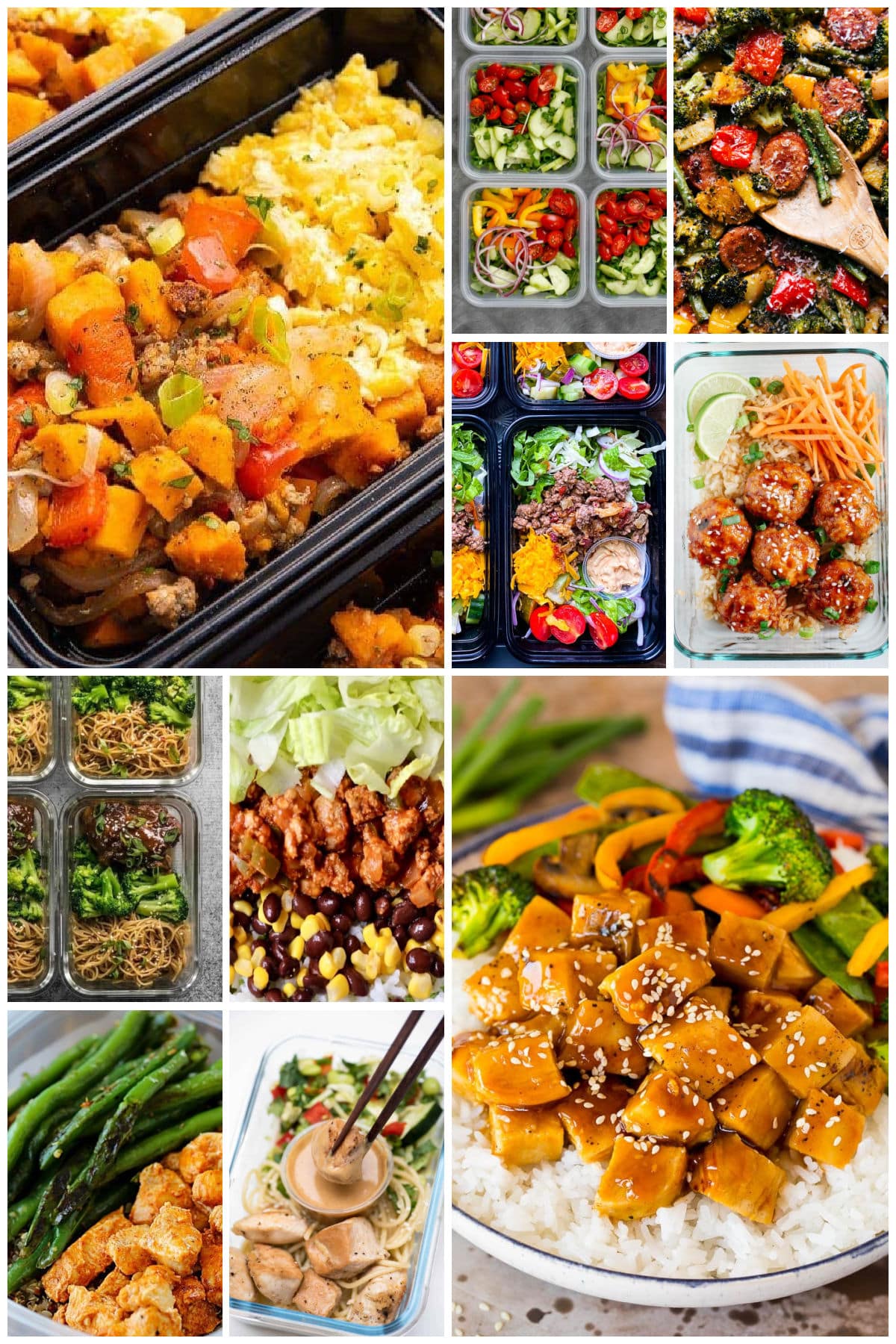 Save time and eat healthier with these delicious meal prep recipes. You will be glad when you have these fantastic dishes ready to eat anytime you want!