These delicious St. Patrick's Day recipes include festive foods like Instant Pot corned beef, Irish stew and the always popular Shamrock Shake!
Celebrate all things Irish with these main dishes, side dishes, desserts, appetizers and drinks. This is the ultimate Saint Patrick's Day menu planning guide!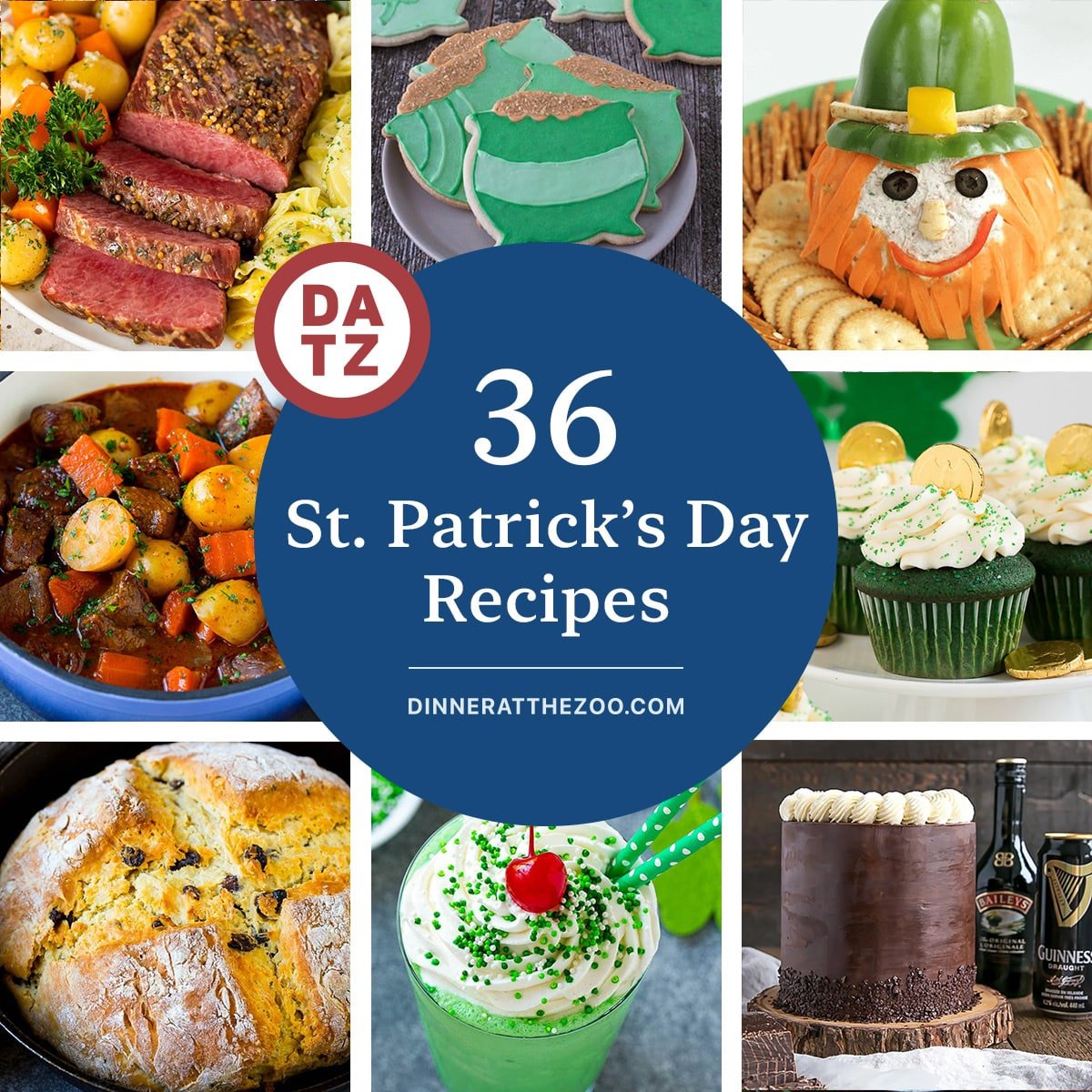 Saint Patrick's Day is right around the corner and you may be wondering what to do for meal planning on this festive occasion. Don't wait until the last minute, make some amazing dishes that will delight your friends and family.
You will want savory appetizers to start the celebration like Reuben dip, Irish nachos or Irish eggrolls. There's nothing like a hot and crispy snack to get the party going! Also, you can make your meal one to remember with classics like slow cooker corned beef, colcannon and tender braised cabbage.
Whip up some of your favorite St. Patrick's Day treats for dessert. There are so many fun and colorful desserts like pot of gold cookies or green velvet cupcakes. You can also go all out with a decadent Baileys and Guinness cake or Irish cream Bundt cake.
For a thoroughly delicious meal try my Irish stew. This mix of beef, potatoes and veggies is comfort food at its finest. You could consider this a St. Patrick's Day recipe and it is always a family favorite!
I wanted to make your menu planning incredibly simple and give you sort of a "one-stop-shop" for recipes. Here are 36 of the best St. Patrick's Day recipes so prepare to party. I even cover your festive drink options with refreshing beverages like an Irish mule or a Baileys martini!
36 St. Patrick's Day Recipes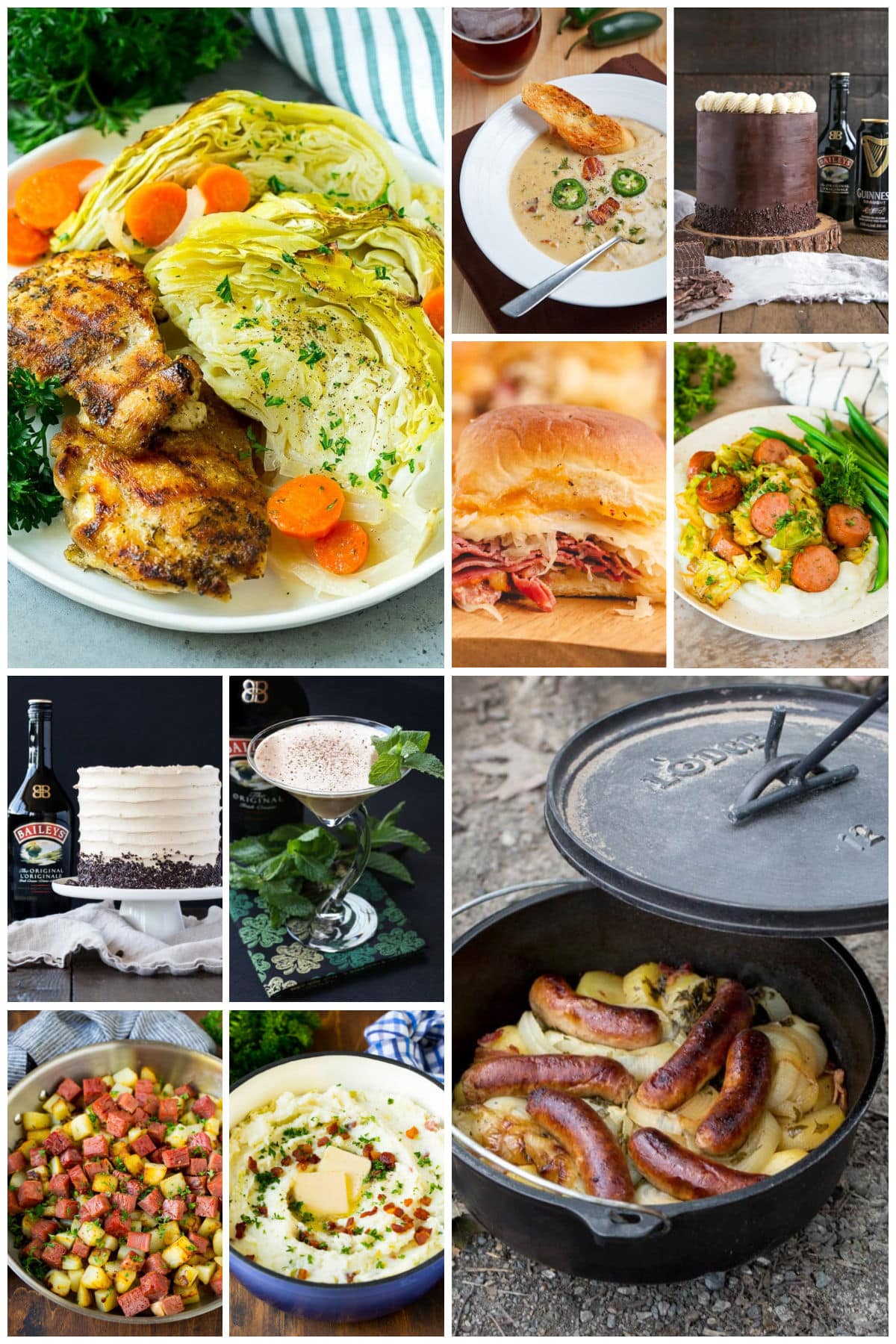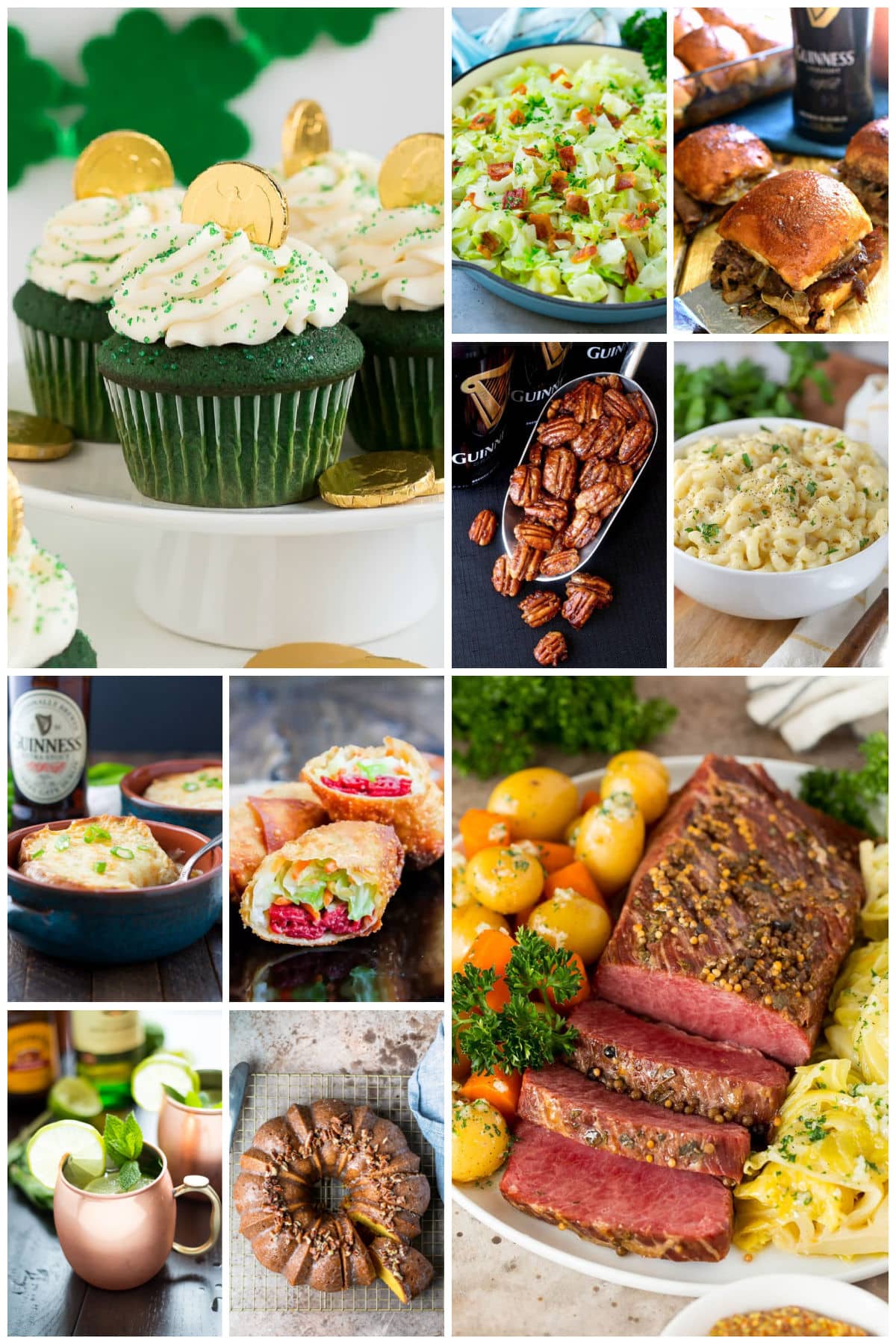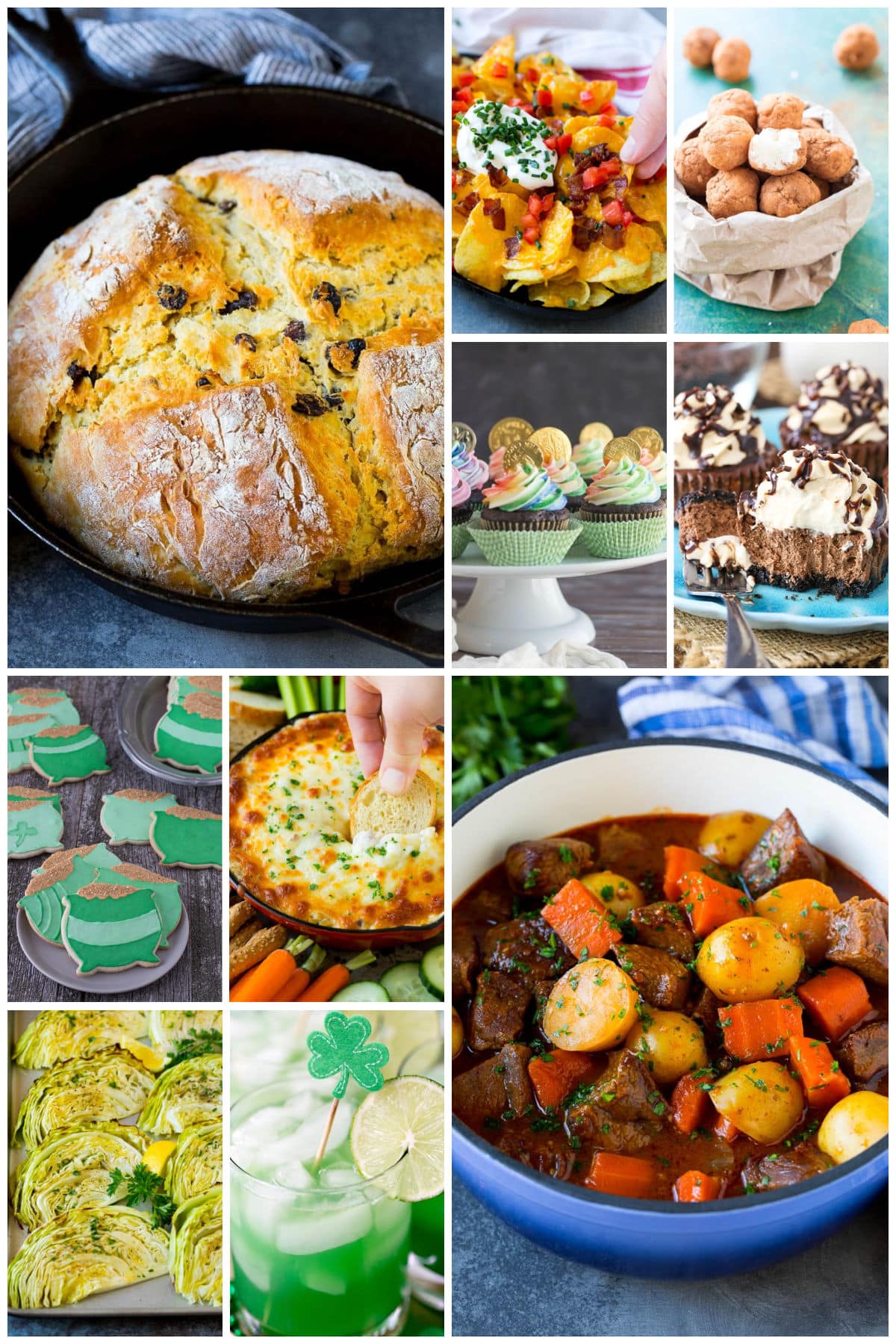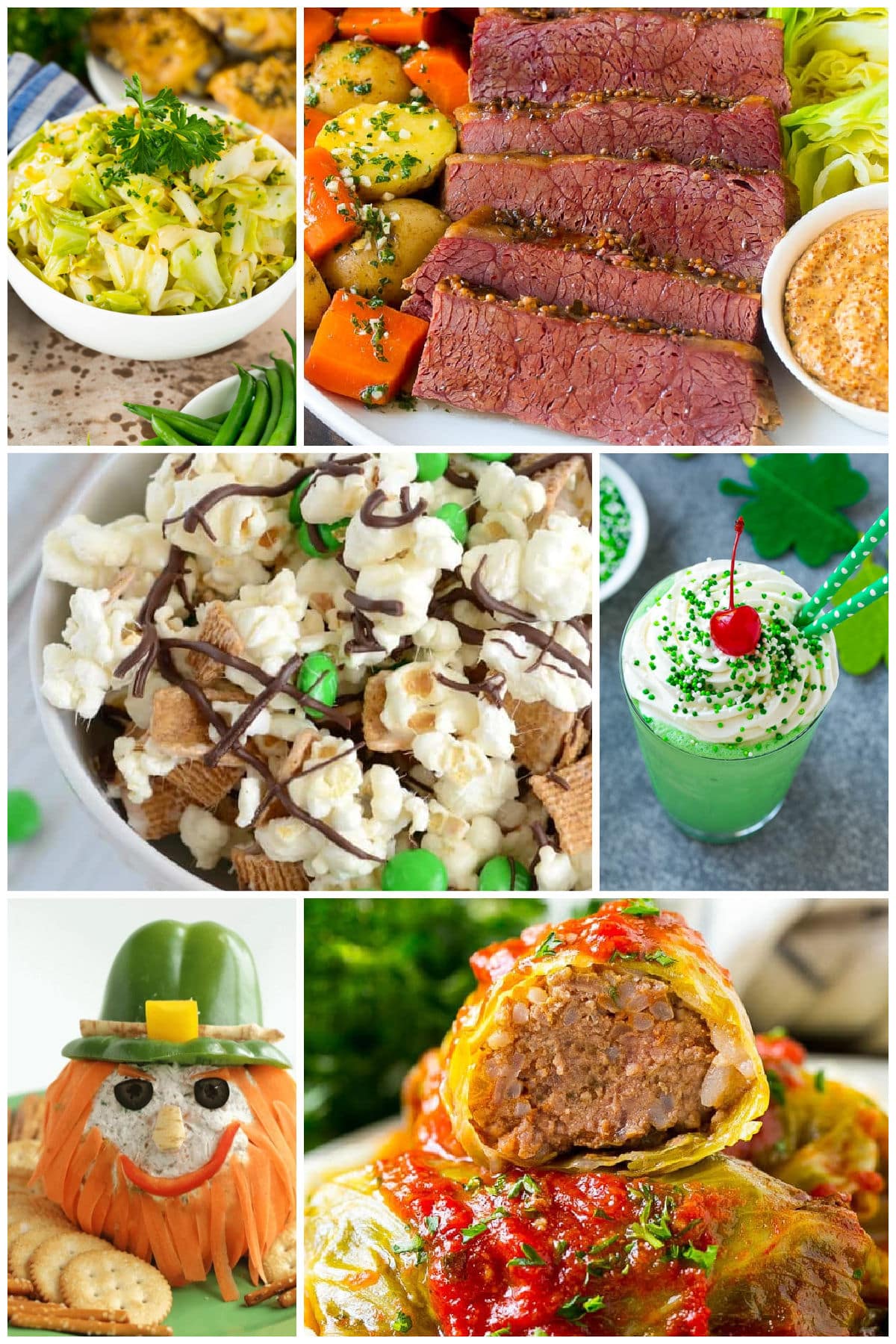 No matter how you plan to celebrate St. Patrick's Day, you can have the perfect eats with this list of festive dishes. Enjoy these amazing recipes and don't forget to wear green!