Here is a list of delicious and healthy one pot chicken recipes that are perfect for busy nights like chicken fricassee, chicken and broccoli casserole and pesto chicken.
When you need a quick and easy dinner that tastes great, try these chicken dishes that include sensational stir fries, creamy casseroles and spectacular sheet pan meals.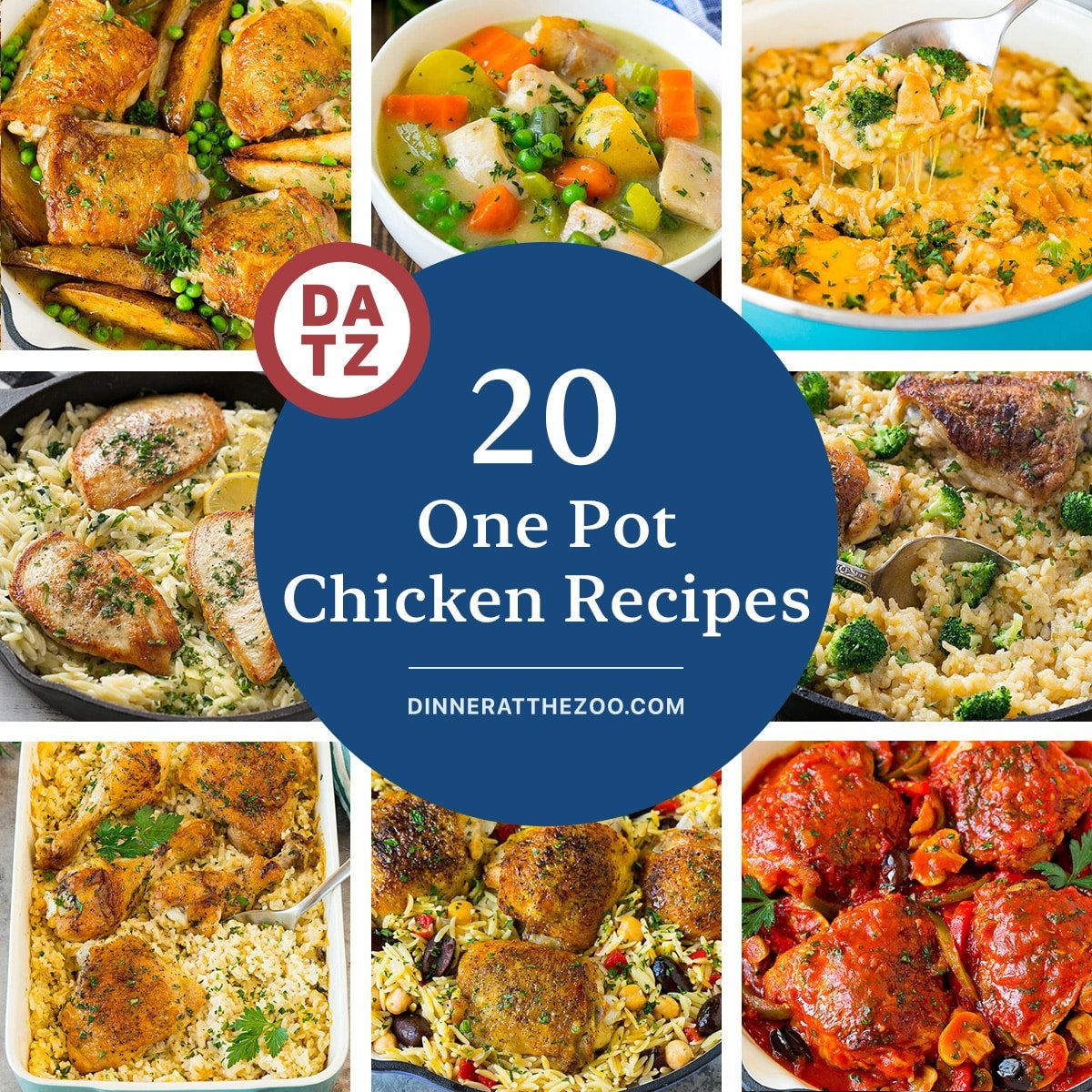 If you've been around here before, you know that I love my one pot meals. A complete meal in a single pan with less clean up? Yes please! It's no wonder that my one pot meals are some of the most popular recipes on my site.
There's something about the perfect one pot meal where the dish is more than the sum of its parts. Your main dish and side dishes all cook together enhancing the flavor of each component. Nothing brings out the savory flavor of potatoes, rice and veggies like chicken!
For the easiest dinners around, throw everything on a sheet pan and cook it up in the oven. Just set a timer and let all the flavors develop. I have some delectable sheet pan dinners like my bacon wrapped stuffed chicken breast and my Italian chicken. It couldn't get any easier.
When you want the ultimate comfort food, try an all in one casserole like my chicken and rice casserole, chicken broccoli casserole and my chicken with creamy spinach artichoke pasta.
I also have some amazing flavors from around the world. Try my takes on Spanish chicken, Mediterranean chicken and chicken cacciatore. Why not explore the flavors of the world with easy and fun chicken recipes?
Give these recipes a try and make your life a little easier. Let me know in the comments what you think of these dishes and if you have any other great one pot chicken meal ideas!
20 One Pot Chicken Recipes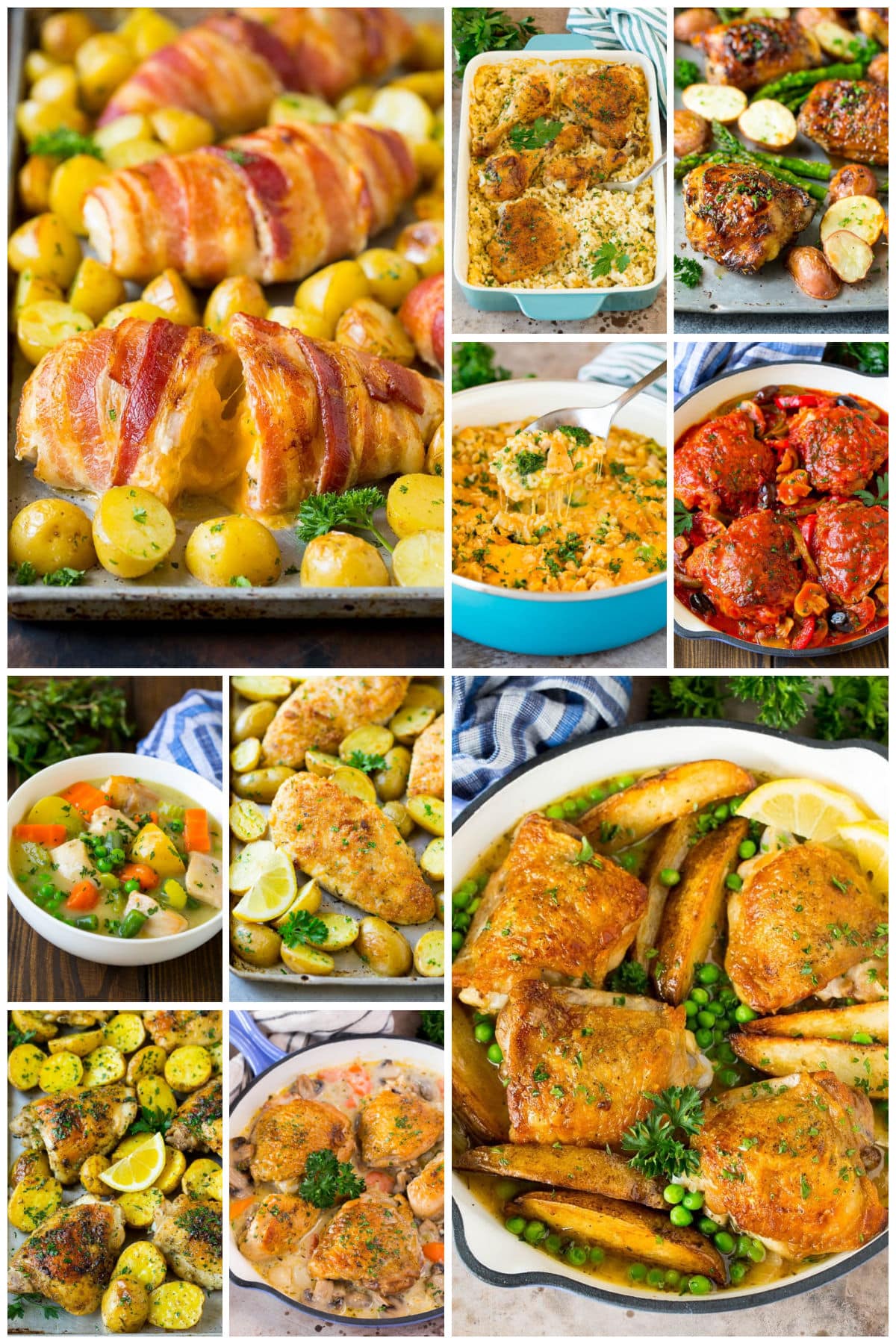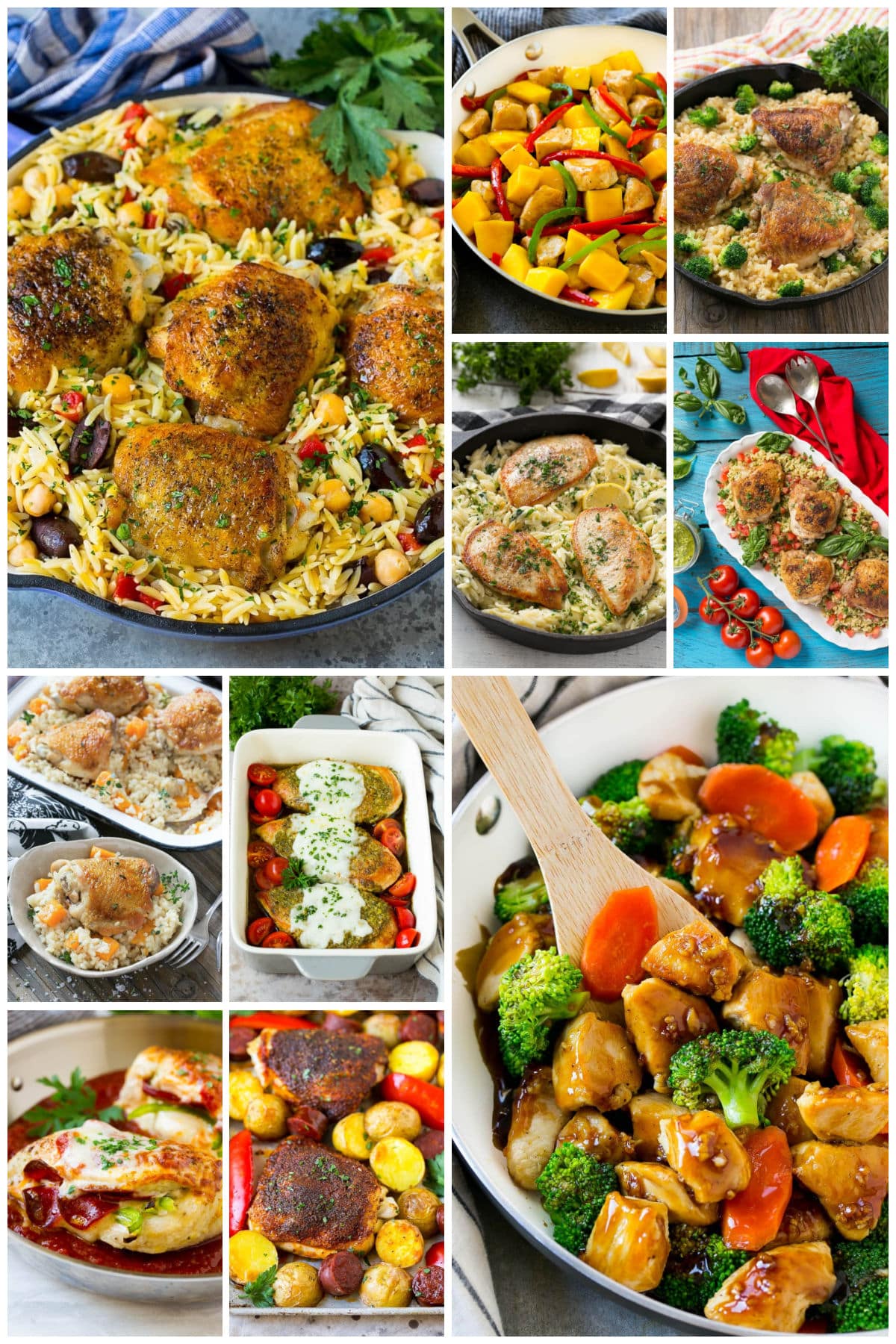 Simplify your life without sacrificing flavor with these amazing meals. Try these one pot chicken recipes today!