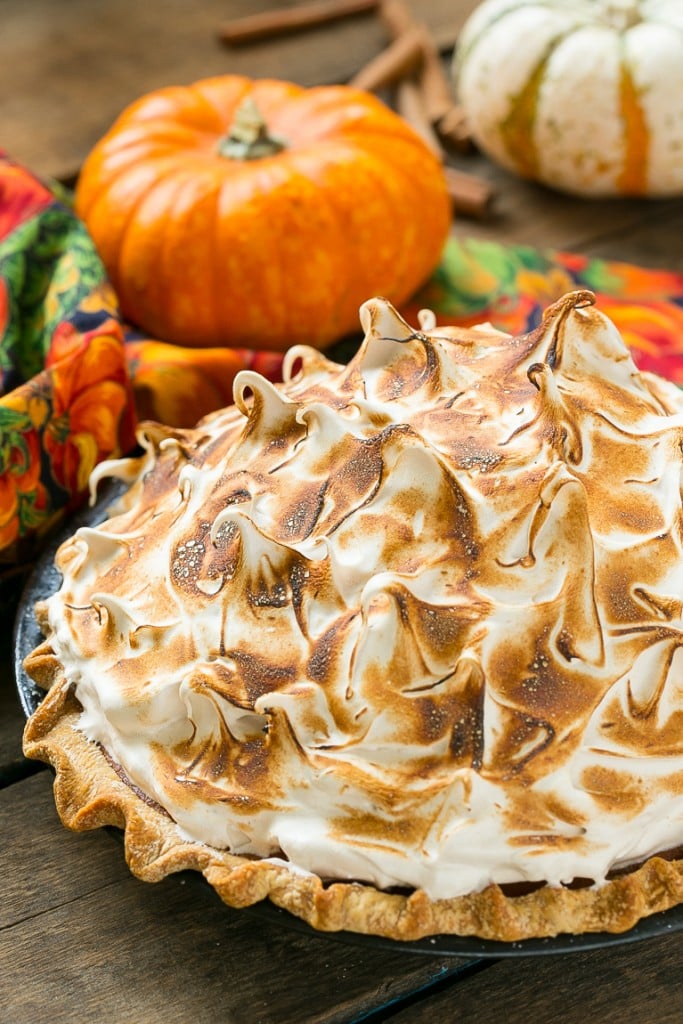 The most delicious pumpkin meringue pie – the mountain of toasted brown sugar meringue on top is the crowning glory!
I have a confession to make. I'm not a big fan of standard pumpkin pie – it's just….not very exciting to me. But this pumpkin meringue pie? It's so good you'll want to make it year round. This is an absolute must-have on my Thanksgiving table every year.
Here's confession #2 – I haven't made my own pie crust in ages. I always have such a long cooking to-do list around the holidays that I end up running out of time and buying a pre-made crust. Really, the crust is not the focus of this recipe, it's all about that fluffy brown sugar meringue. If you want to make your own pie crust, that's great. If not, grab a good quality store bought version and you'll still have an amazing pie. This pie does require a few specialty kitchen tools; a candy thermometer and a torch. You don't have to buy one of those expensive culinary torches, any small inexpensive torch from the hardware store will do.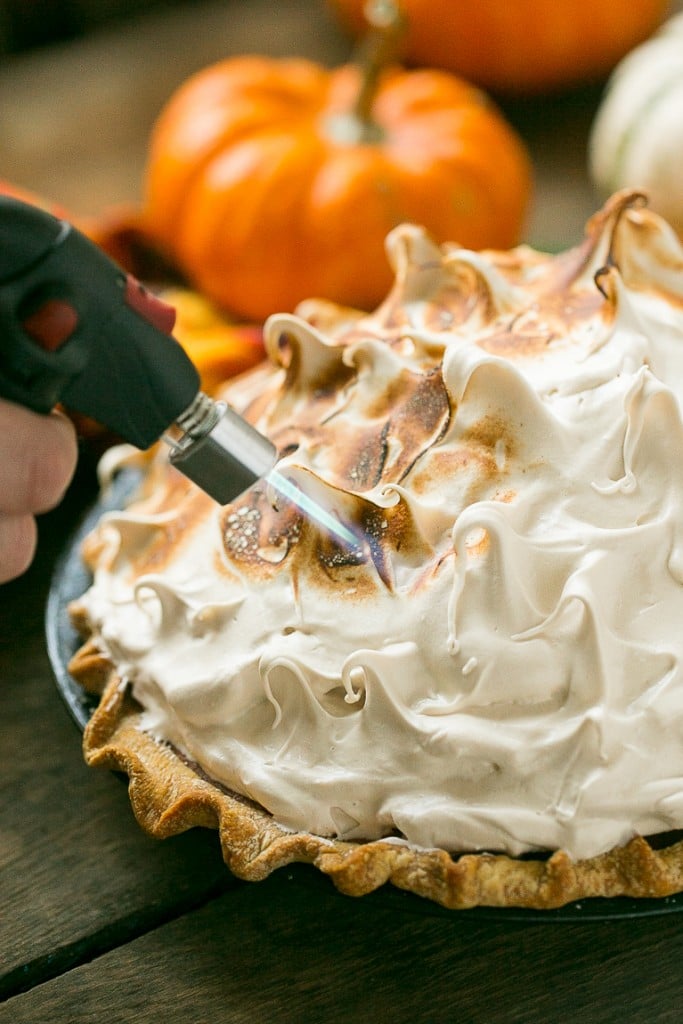 Clearly this pie is just as much about the meringue as it is the pumpkin filling, but the filling here is extra silky thanks to a special ingredient. While most pumpkin pie recipes use evaporated milk, this one uses cream. In addition, all of the filling ingredients are pureed together in the food processor for the smoothest, creamiest filling.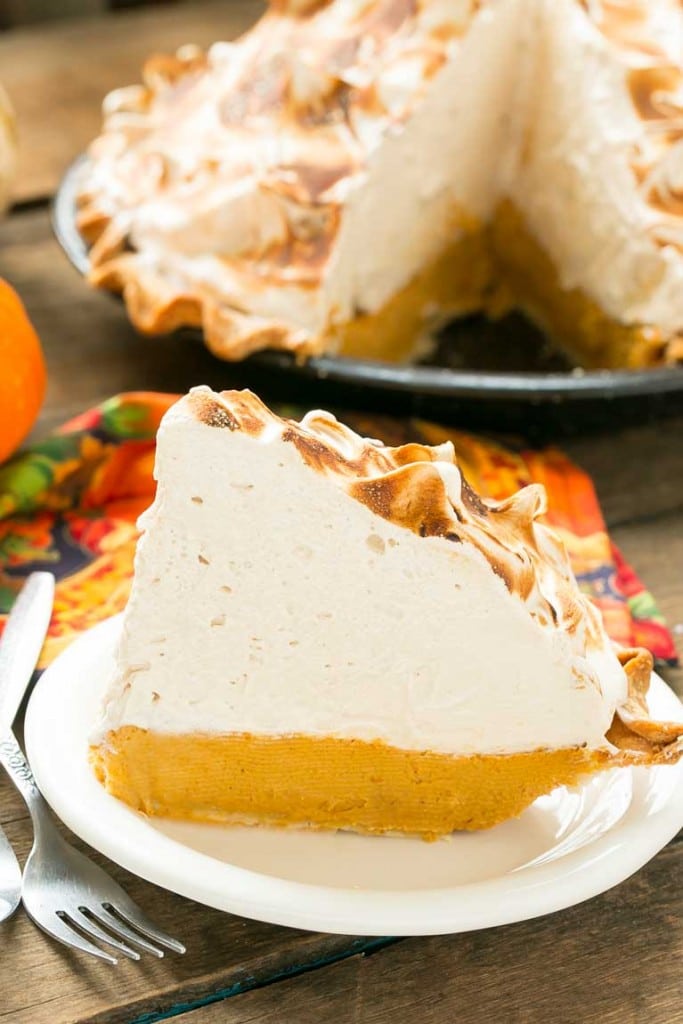 Have I convinced you to put a pumpkin meringue pie on your holiday table? You'll never go back to regular pumpkin pie after you make this version!
Still hungry? Follow Dinner at the Zoo on Facebook, Twitter, Instagram and Pinterest for more great recipe ideas!