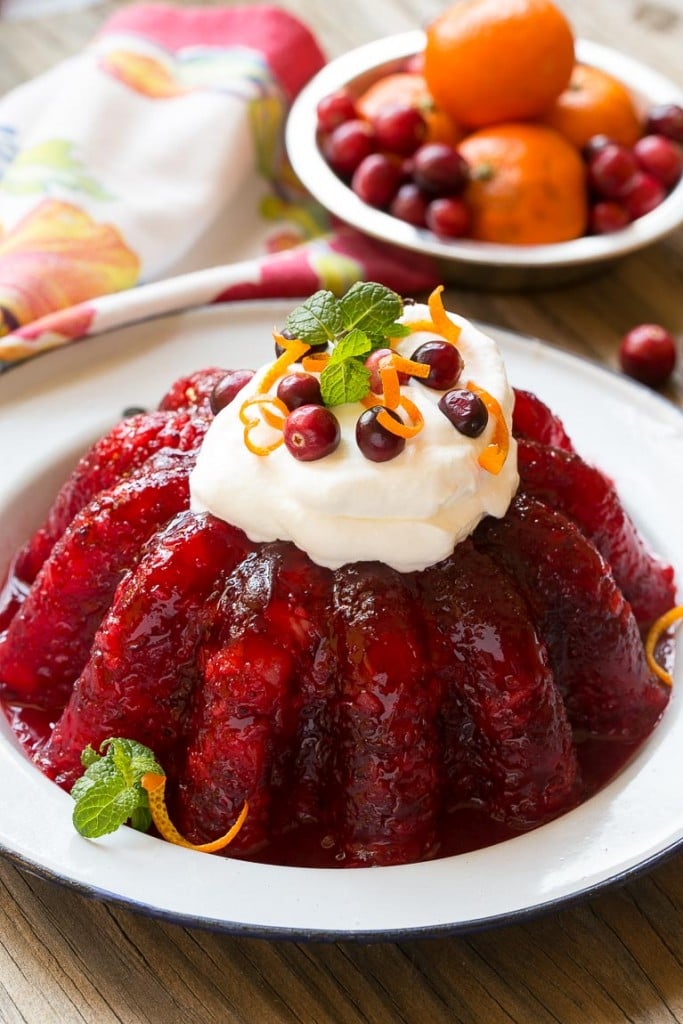 This cranberry pineapple gelatin mold combines raspberry gelatin with cranberry sauce, pineapple and orange zest for a delicious side dish or dessert that's perfect for the holidays.
Ah, the gelatin mold. Such an old school classic that has the ability to be super delicious or not-so-appealing depending on how you make it. My husband's grandmother used to make a red jello mold with celery and mayonnaise. No thank you! When I was a teenager we spent Thanksgiving at a family friend's house and they served this amazing cranberry pineapple gelatin mold. My mom asked for the recipe and we've been making it ever since.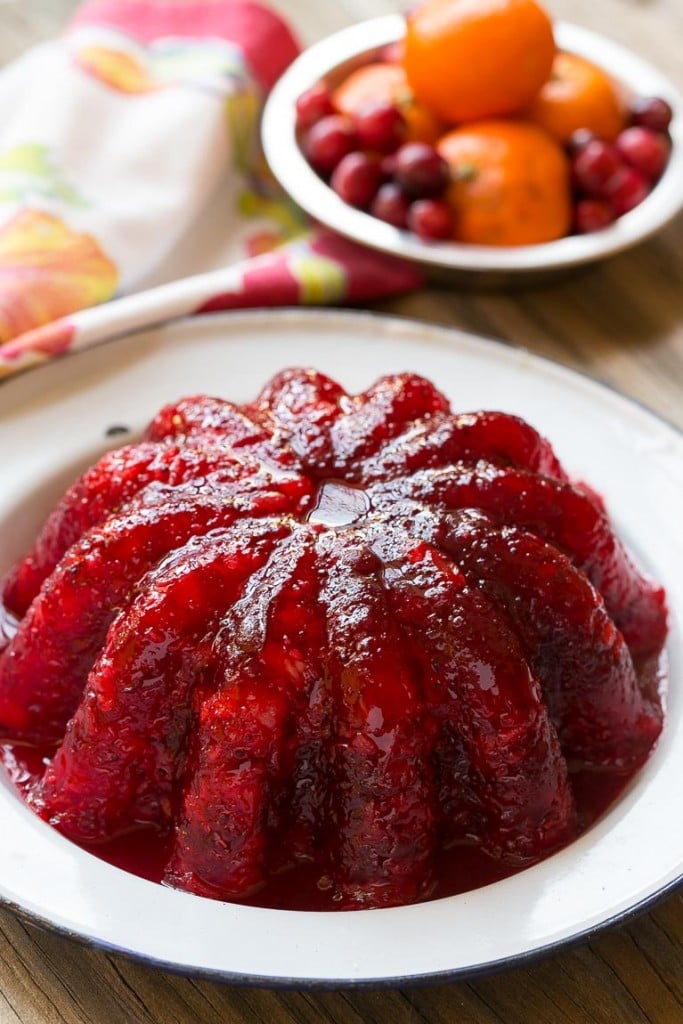 This recipe starts with raspberry flavored gelatin. After the gelatin is melted cans of whole berry cranberry sauce and crushed pineapple are stirred in. The final touch is the zest from one orange, then the whole mixture goes into a gelatin mold to set up. Don't have a gelatin mold? A 9 inch square pan will work just fine, or you could put it in a pretty glass bowl like a trifle dish. I love all of the flavors and textures going on here – most of the cranberry sauce melts into the jello but you end up with plenty of whole cranberries and pineapple in each bite. You can serve it plain as a side dish or dress it up with a little whipped cream to transform it into an impressive looking dessert.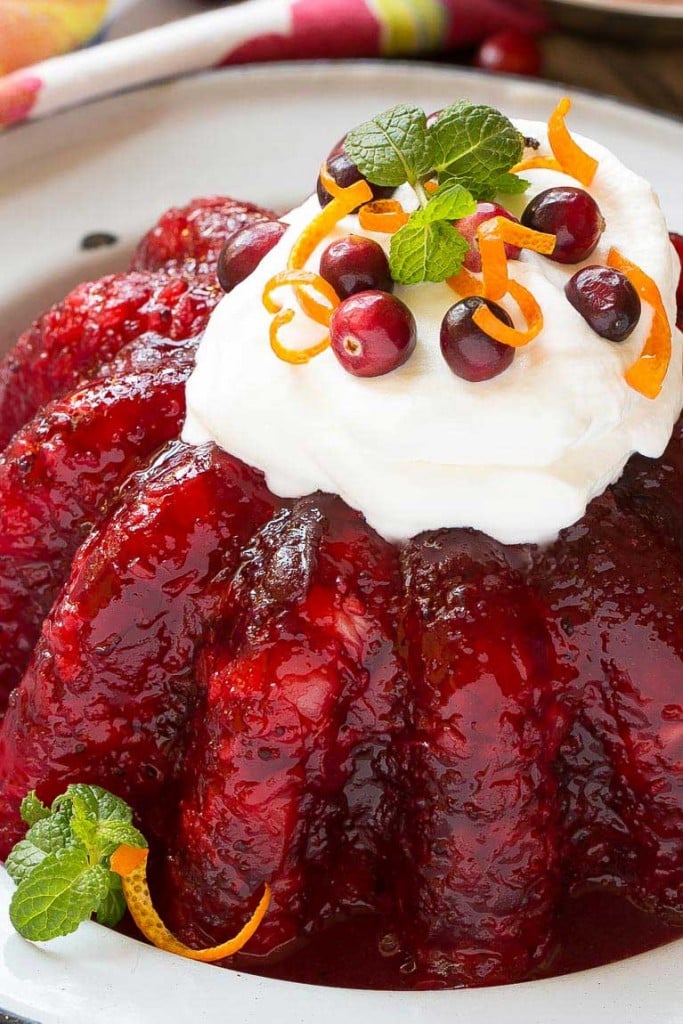 How pretty is that? It's fun, festive and quite easy to make. The hardest part is getting it out of the mold. It took me a few tries, but after a couple of brief dips in hot water I was able to safely get the gelatin out of the pan and onto the serving platter. Your guests will be delighted to see this treat on your holiday table, and they'll be even more delighted to find out that it doesn't contain any celery!
Still hungry? Follow Dinner at the Zoo on Facebook, Twitter, Instagram and Pinterest for more great recipe ideas!