These delicious chicken taco recipes are a great way to do something a little bit different for taco night! There are buffalo chicken tacos, Thai chicken tacos, chicken ranch tacos and more. With all these flavors, tacos will never be boring again.
Almost everyone loves chicken tacos, especially kids! This collection of chicken taco recipes is a treat for your taste buds and includes fun twists on the classics including fruit salsa, Asian influences and slow cooker options.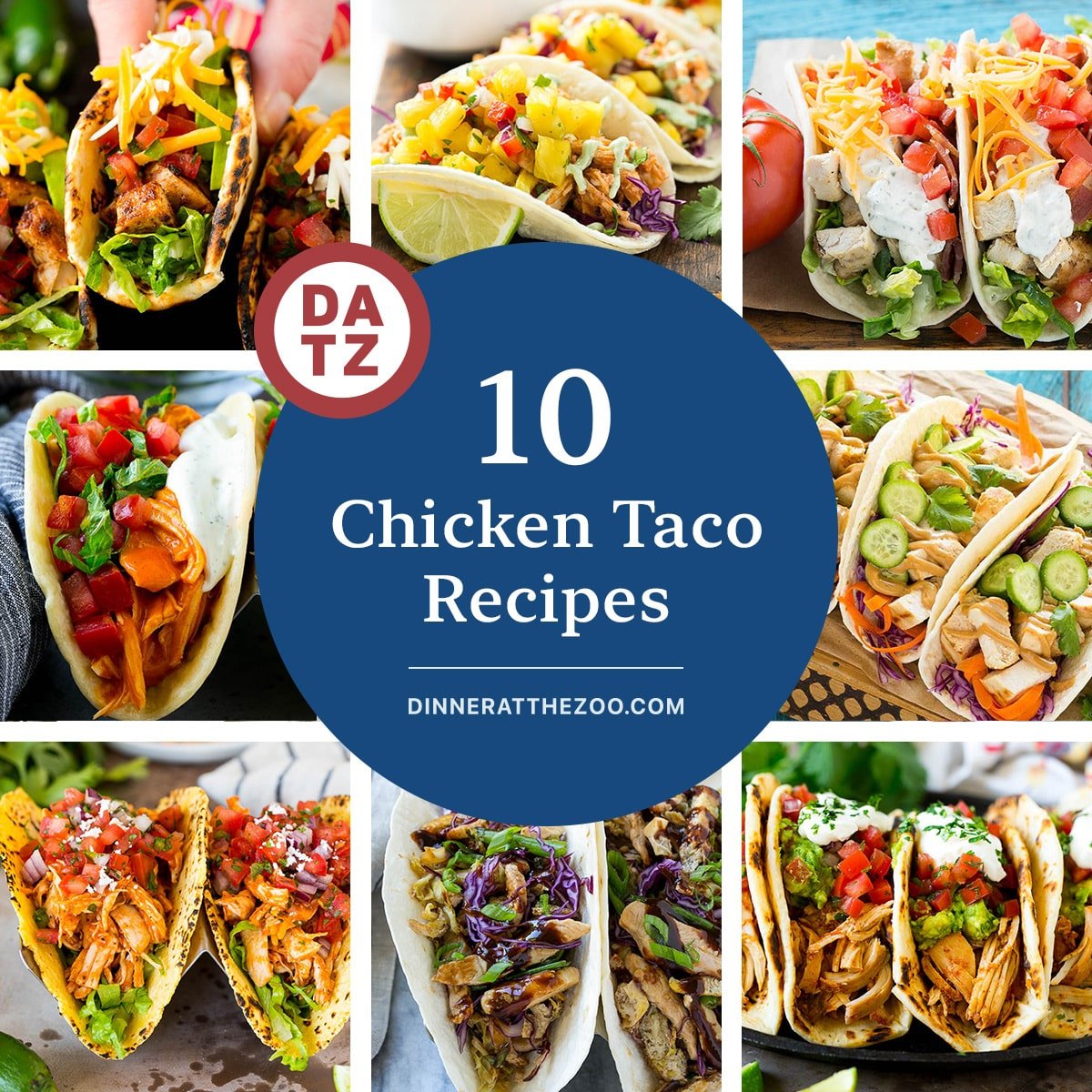 We eat a lot of chicken in our home, mainly because chicken is so versatile. From the simplest chicken and broccoli pasta to a more extravagant firecracker chicken, it is our go-to protein around here.
We also have a tradition that Tuesdays are Taco nights. Wonder where that came from? Ha! We use chicken in our tacos almost every time and absolutely love it. Have you scoured the web for an amazing chicken taco recipe lately? You will be overwhelmed with the search results.
I took the work out of this massive search for you. I've selected my top 10 favorite chicken taco recipes. This list has the recipes that we make all the time. I also included fun spins on tacos such as chicken taco soup and chicken taco pinwheels. While the moo shu chicken listed here isn't technically a taco, this Americanized version uses tortillas, which is why it made the cut.
Print out my list and check them off one by one as you try them. They are really THAT good!
10 Delicious Chicken Taco Recipes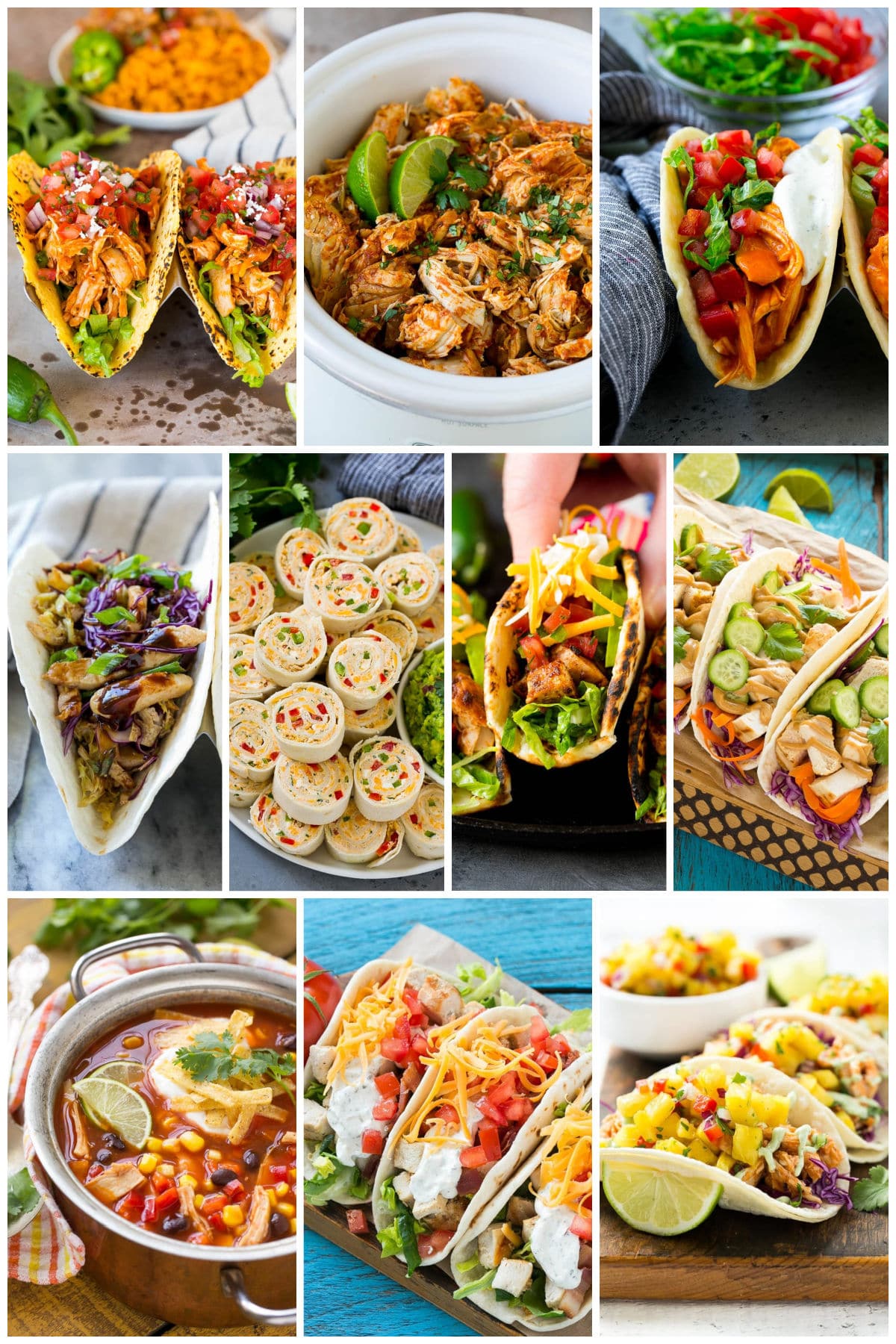 How do you cook chicken for tacos?
There are many ways to cook chicken for tacos. I typically use my grill, slow cooker, Instant Pot and oven to cook chicken. You can even fry your chicken if you're looking for crispy chicken in your tacos, or try sautéing some ground chicken with taco seasoning for a different flavor and texture.
What is a good side dish with tacos?
I typically serve my chicken tacos with pinto beans and Mexican rice. Other great sides would be a Mexican coleslaw, cilantro lime rice, Mexican fruit salad or Mexican caesar salad.
Make the most of taco night with these fun and fabulous chicken taco recipes. They are perfect for parties and everyday dinners!