A list of refreshing brunch cocktail recipes perfect for a relaxing weekend or a delightful get-together with favorites like a passionfruit paloma, a Mai Tai and a blood orange mojito.
When you need something cool and delicious, try one of these crowd-pleasing cocktails!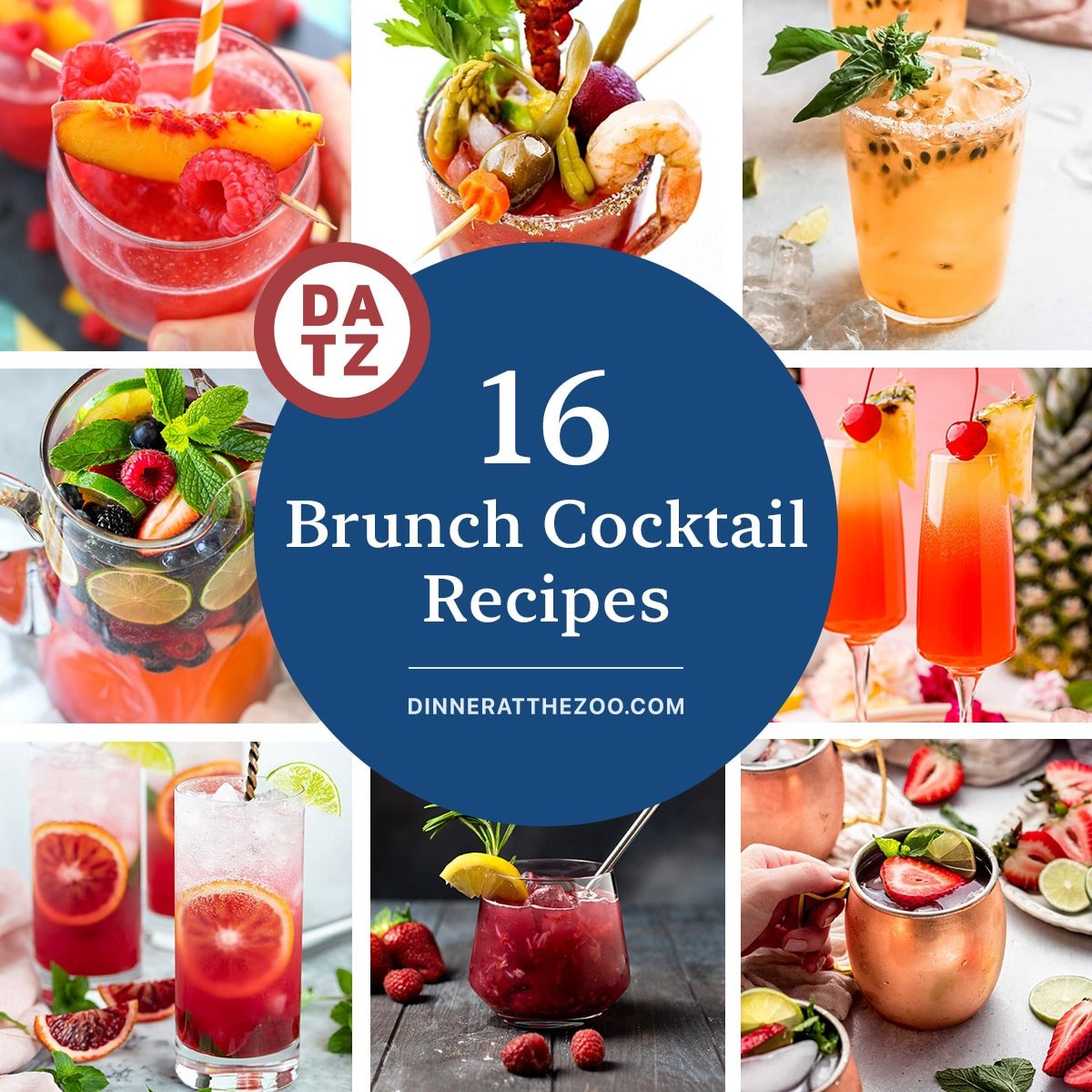 There's nothing better than a delicious brunch with friends or family. It's a chance to enjoy some of your favorite egg dishes, baked goods and sweet treats! But you need the perfect drinks to make brunch special.
While champagne and orange juice are nice, take your drinks to the next level with these amazing cocktails that I have gathered for you. There are twists on classic drinks, fruit infused deliciousness and original libations. Many of these recipes can be modified by replacing the alcohol with seltzer water or lemon-lime soda if you prefer a mocktail.
When I plan a brunch I want the perfect recipes to go with my drinks. I like a mix of some savory and some sweet dishes. I love to make savory casseroles like sausage egg casserole, hash brown egg casserole or my breakfast casserole with bacon.
Bake up something amazing with my easy recipes for cranberry muffins, sticky buns or homemade cinnamon rolls. If you want to serve some classic recipes, you can't go wrong with buttermilk waffles, banana pancakes or baked oatmeal! Try a twist on traditional classics with dishes such as neapolitan waffles, red velvet puffed pancake, overnight yeast waffles or stuffed french toast.
I like to indulge my sweet tooth with some delightful desserts like my tangy pineapple upside down cake, elegant cheesecake stuffed strawberries or rich chocolate pudding cake. You can also check out a wide selection of more amazing dessert recipes.
So start planning your festive brunch menu and make some of these delicious cocktails to get the party started!
16 Brunch cocktail recipes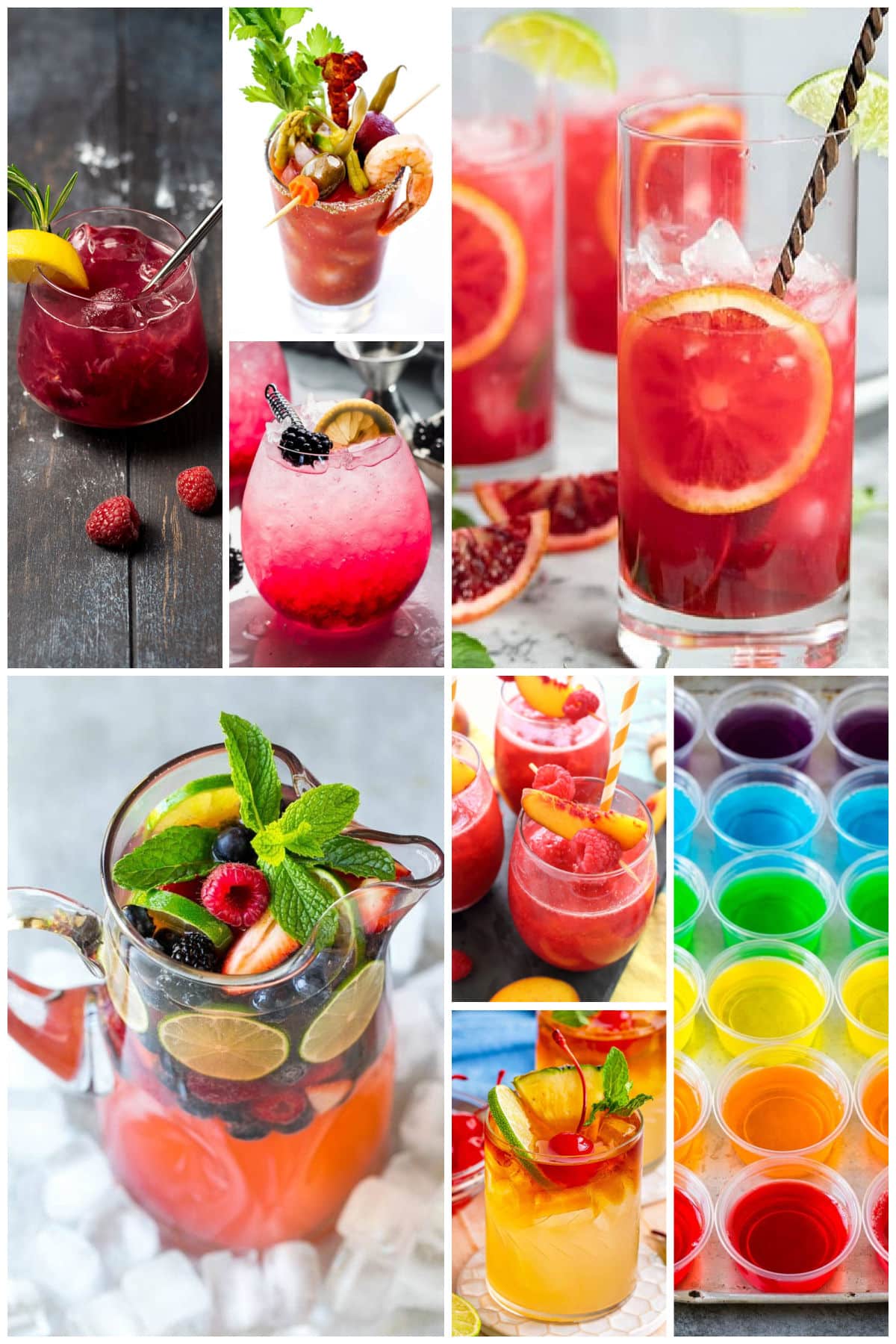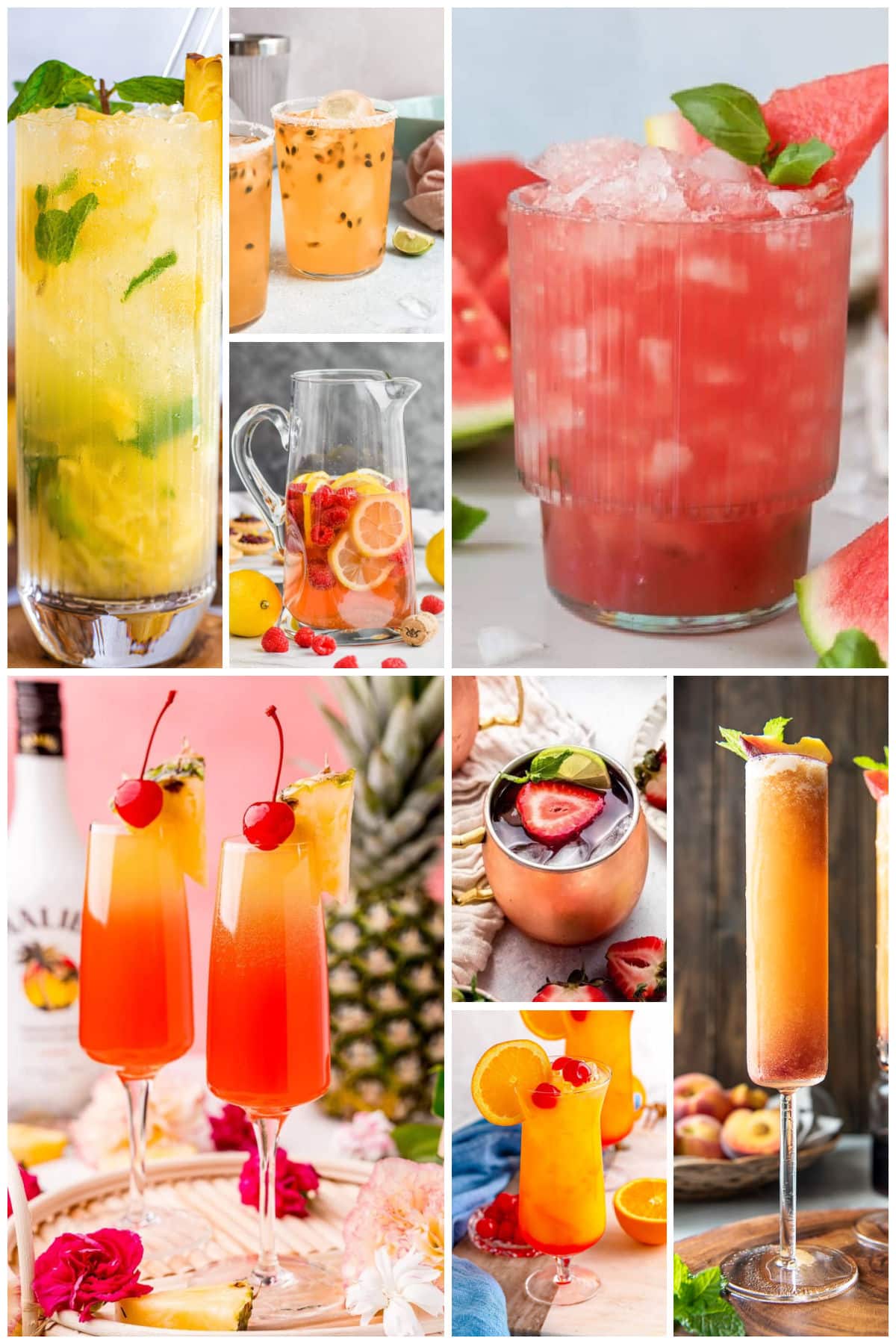 You can't go wrong with these fantastic cocktails. Get ready for fun with these drinks and let me know how your brunch went in the comments below!