This recipe for twice baked sweet potatoes is tender potatoes piled high with pecan brown sugar streusel, marshmallows and dried cranberries. You can prepare them in advance and then pop them in the oven right before your holiday meal!
There are so many different mashed sweet potato recipes out there – some are topped with marshmallows, some with pecans and some with streusel. I can never decide which version I like the best so I decided to combine them all and stuff them into a hand held form. Behold, twice baked sweet potatoes loaded with toppings!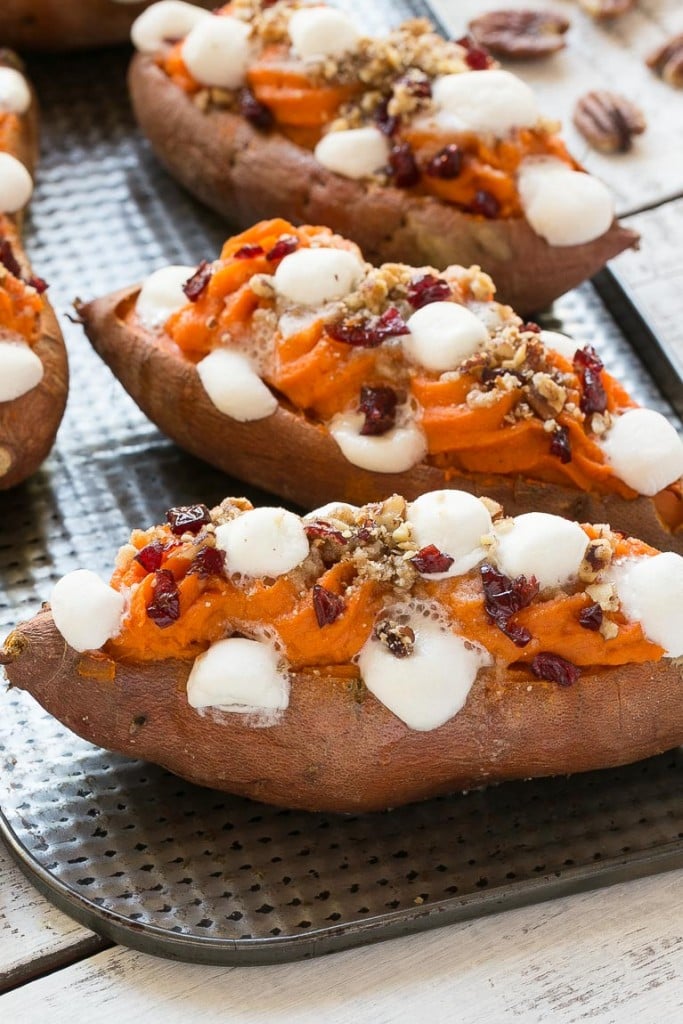 For these twice baked sweet potatoes you'll start with a pile of sweet potatoes – try to pick potatoes that are the same size and shape, they'll cook more evenly and the end result will look nicer if all your potato shells look similar. My daughter had a great time sorting through the sweet potato bin at the grocery store looking for the right ones. After the potatoes are roasted the flesh is scooped out and mashed with a little butter and brown sugar. I use a potato ricer for the smoothest end result but you can also use a standard potato masher or a mixer.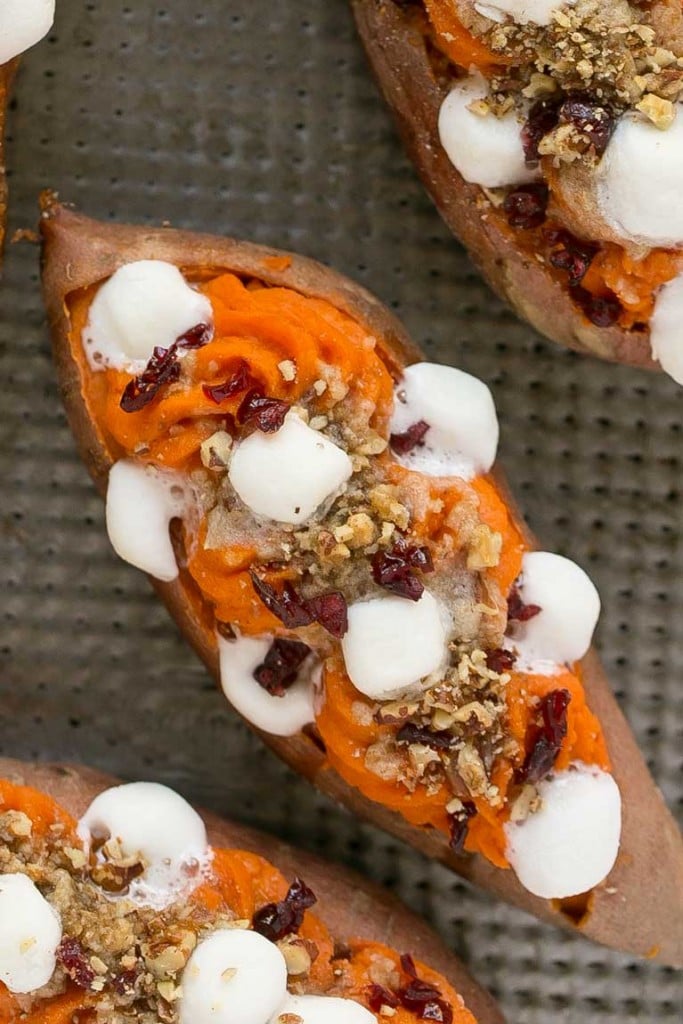 After the mashed potatoes get stuffed back into their shells you can either put them in the fridge and store them for later or proceed by adding the toppings. I topped the potatoes with a brown sugar pecan streusel, mini marshmallows and dried cranberries.
This is such a fun way to serve sweet potatoes on Thanksgiving and it's so convenient to make them ahead of time. You can easily double or triple this recipe for a crowd – the important thing is to not skimp on the toppings. Because come on, we all know that's the best part!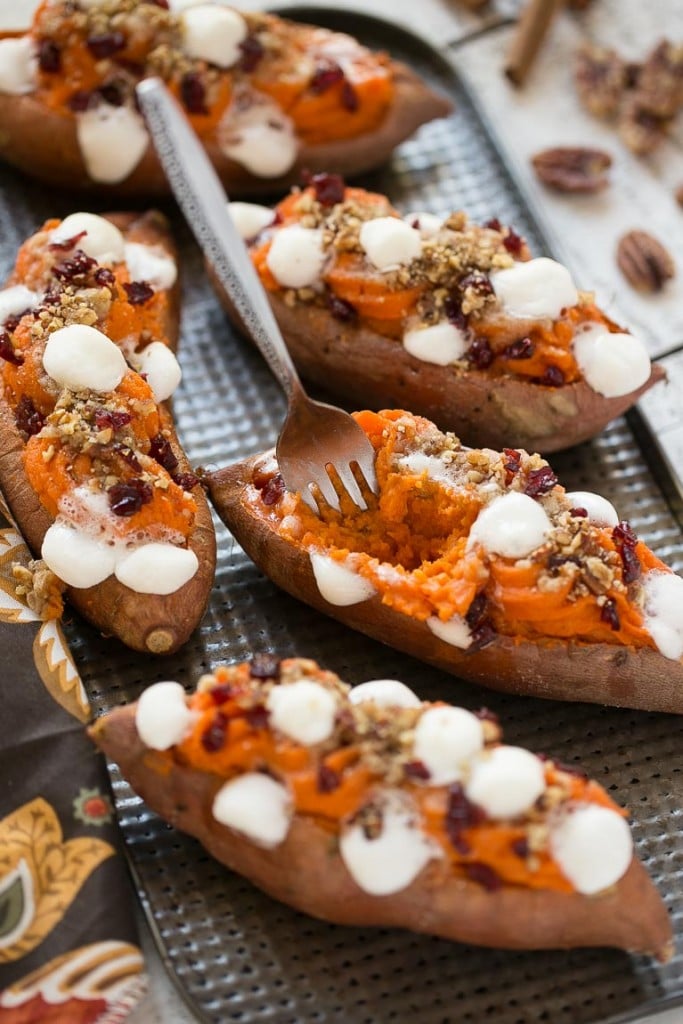 Still hungry? Follow Dinner at the Zoo on Facebook, Twitter, Instagram and Pinterest for more great recipe ideas!