This post is sponsored by Jo-Ann Fabric and Craft Stores. Thank you for supporting the brands that make Dinner at the Zoo possible!
These adorable pumpkin spice cakes are the perfect show stopping dessert for your holiday celebration!
It seems like an age old debate: cake or pie? Everyone seems to have a preference one way or another. I am definitely a cake person! I thought it would be fun to serve something a little different for Thanksgiving dessert in lieu of the traditional pumpkin pie. I came up with these fun little pumpkin spice cakes that actually taste as good as they look! They're not difficult to put together either, thanks to some tools that I purchased at Jo-Ann Fabric and Craft Stores. Jo-Ann's always has a great selection of cake making supplies, it's my go-to store for all of my craft and baking projects. All of the supplies I used for these cakes should be available at the Jo-Ann store in your area.
You'll need a mini Bundt cake pan, fondant, a fondant mold and food coloring from Jo-Ann to make this recipe. I also purchased some beautiful pumpkin fabric with sunflowers on it to make a table runner for my Thanksgiving table. I'm displaying these pumpkin spice cakes on a cake stand with the table runner and bouquets of fresh fall hued flowers.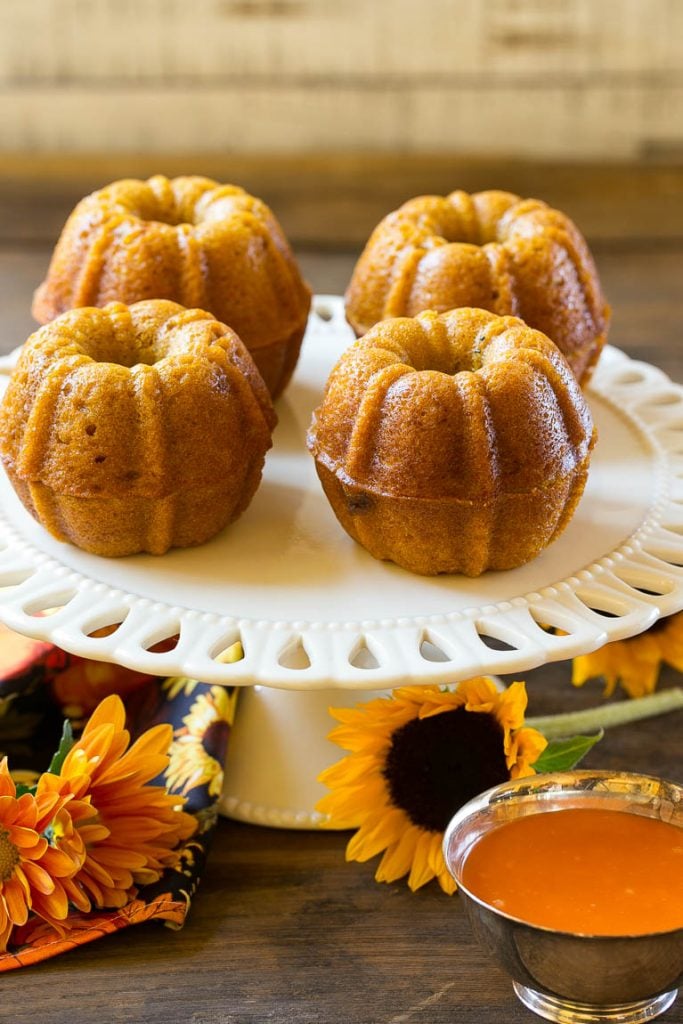 When you put two Bundt cakes together, it makes a pumpkin shape! I made a white chocolate ganache to "glue" the cakes together and to drizzle over the top of the cakes for a sweet finish.
I used fondant to make the stems and leaves of the pumpkins. If you've never used fondant before, don't worry! It was my first time too and it was surprisingly easy to work with. I used food color from Jo-Ann to dye the fondant a sage green color, and a fondant mold to make the leaves. The stems I made by hand, and I used a toothpick to add the ridges. The stems fit inside the holes of the bundt cakes for a final product that will be the star of your Thanksgiving dessert table!
Ready to make these cakes for yourself and impress all of your guests? Head on over to the Jo-Ann website for a full recipe and instructions!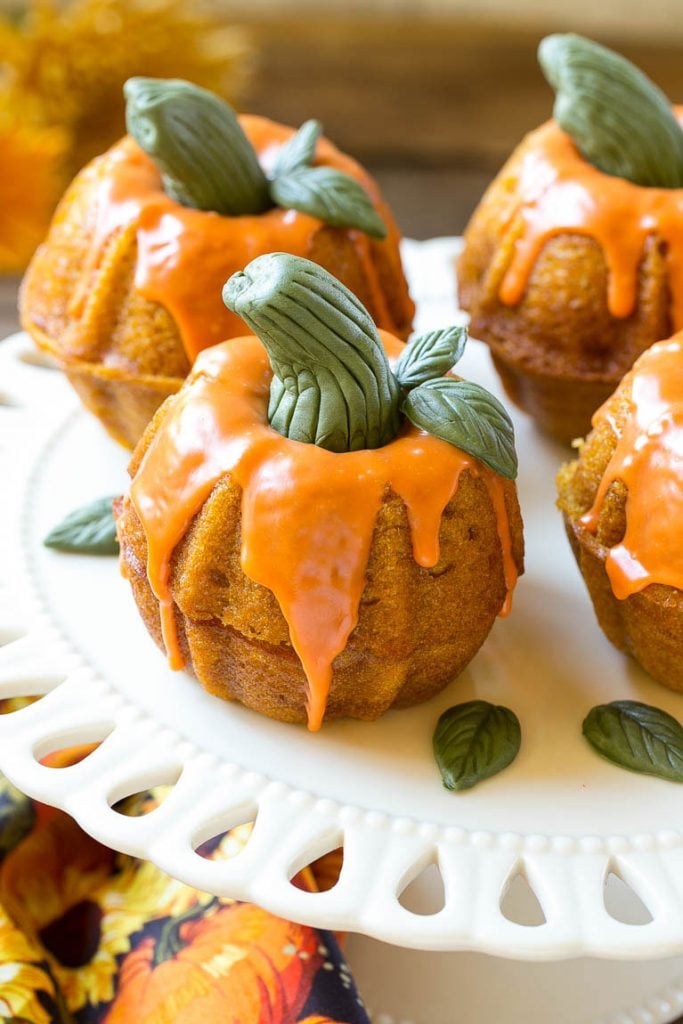 Other Recipes You Might Like