This post is sponsored by Galileo Learning. Thank you for supporting the brands that make Dinner at the Zoo possible!
This recipe for homemade magic shell is an easy ice cream topping that's SO much better than store bought! Nothing says summer like ice cream, and today I'm talking about summer camps that are perfect for all ages!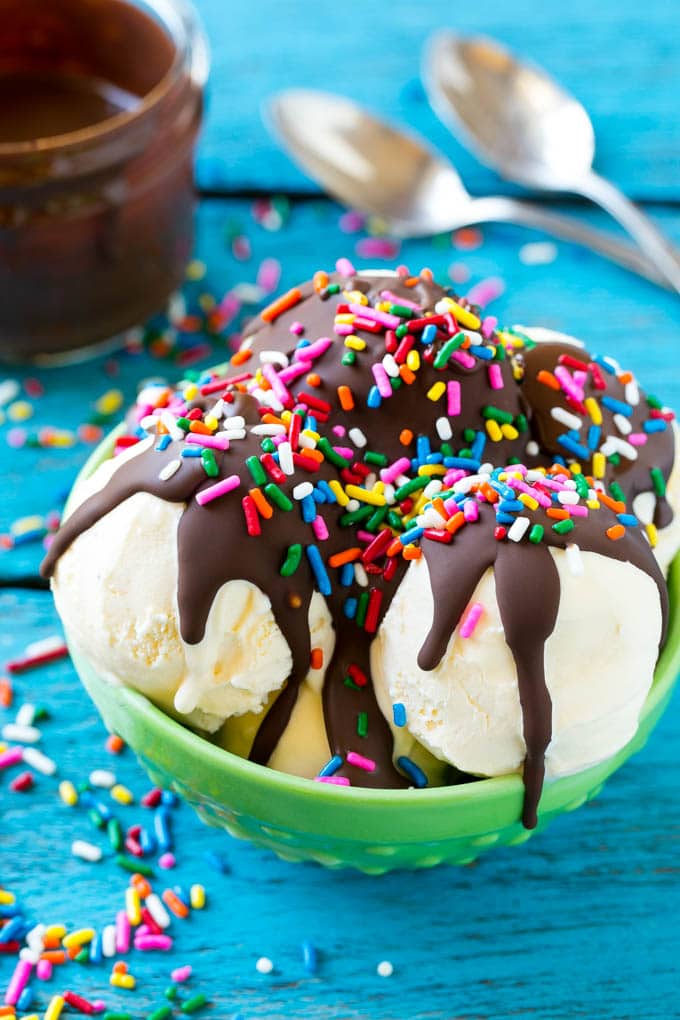 I realize that it's only February, but summer is already on my mind. Our school lets out on June 1, which really isn't that far away if you think about it! The big topic of discussion lately in my circle of friends is summer camp. In the past, keeping the kids engaged and happy for the summer was easy. My girls simply went to the summer camp at their preschool and that pretty much took care of it! Now they're in kindergarten and I'm exploring the wide world of summer camp options. With summer comes treats like ice cream, and this recipe for homemade magic shell comes straight from our camp of choice, Camp Galileo.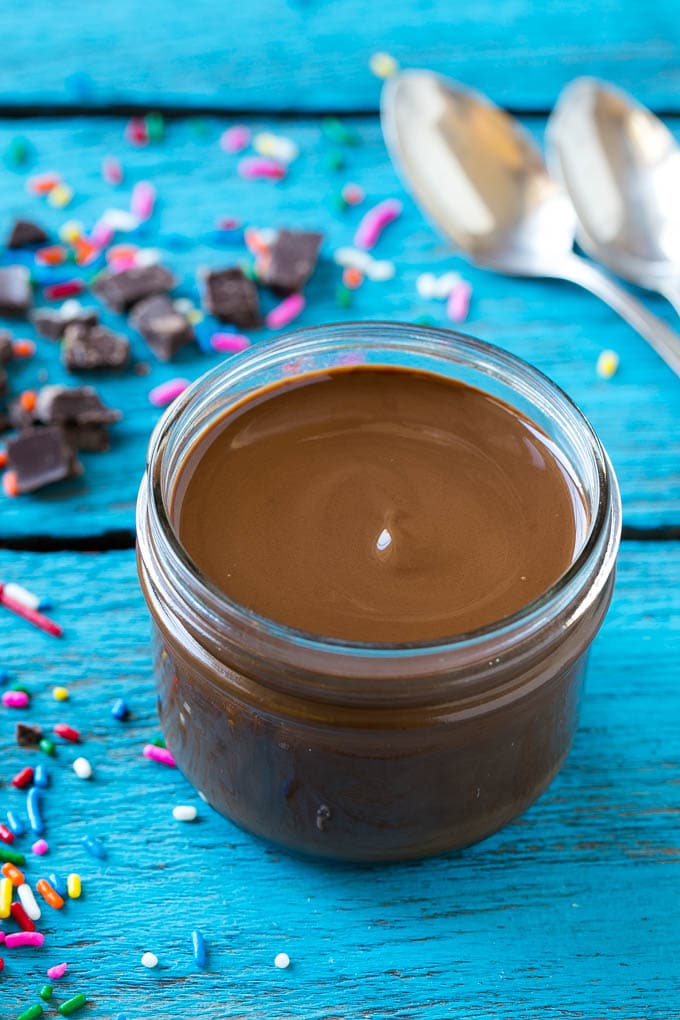 When looking at options for the summer, Camp Galileo kept coming up in discussions. I have friends who have sent their children there in the past and have raved about it, I'm very excited for my girls to experience it this summer. Galileo offers camp options for ages Pre-K-8th grade. The camps are in 70 locations near the San Francisco Bay Area, Southern California and Chicagoland, check here to see if there's a location near you.
There are so many different programs offered, everything from themed camps for elementary school aged students in topics like Art & Inventions of the Middle Ages, The Art & Science of Motion and the African Safari, to more major-based camps for older children. One of the majors for the 5th-8th grade crowd is Chefology, where food lovers can choose between the Decadent Desserts or Breakfast Club tracks. This homemade magic shell recipe is from the Decadent Desserts class where students get to make different types of ice cream and toppings; how fun is that?!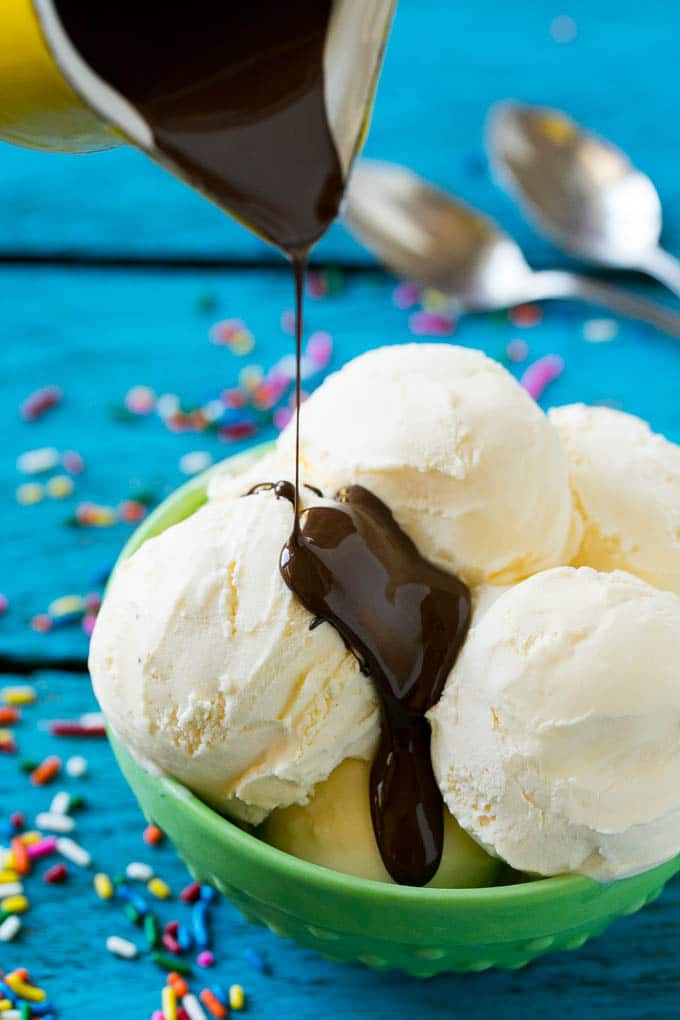 This homemade magic shell recipe is WAY more delicious than anything you can buy at the store, and it's simple enough for kids to make! Nothing says summer like ice cream, and of course every bowl of ice cream could use a little topping, especially when it's this good.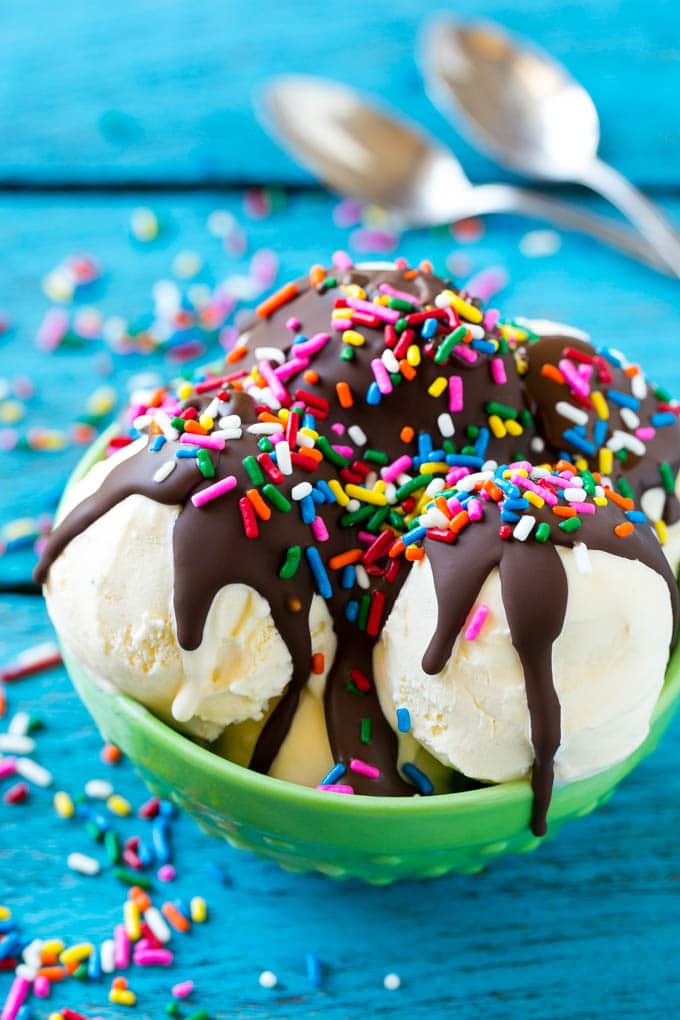 It's never too early to start making plans for the summer, and #GalileoSummerCamps is making it even easier on us parents by offering an #EarlyBird discount. If you sign up for camp between now and February 28th, you'll receive $25 off each week you enroll in. The more weeks you book, the bigger the discount you receive! That's a great deal that you definitely don't want to pass up. Visit the Galileo website to claim this offer. And after you've signed your kids up for camp. grab a handful of simple ingredients to make this chocolate magic shell!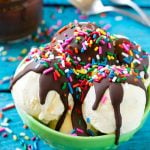 Homemade Magic Shell
This recipe for homemade magic shell is an easy ice cream topping that's SO much better than store bought!
Ingredients
4

ounces

semisweet chocolate

1/3

cup

coconut oil

1

teaspon

Dutch-processed cocoa

1/4

teaspoon

vanilla extract

Pinch table salt
Instructions
Break chocolate into 1/2 – 3/4-inch pieces. Transfer to medium bowl with coconut oil

Set up a double boiler by bringing 1 inch of water in small saucepan to gentle simmer over medium heat.

Place bowl of chocolate and oil on top of saucepan, being sure that bottom of bowl does not touch simmering water. Let chocolate and oil melt together, stirring occasionally, for 5 minutes.

Remove bowl from heat and set on towel.

Whisk cocoa, vanilla, and salt into chocolate mixture until uniformly combined. Let cool to room temperature before serving.
Recipe Notes
Recipe courtesy of Galileo Summer Quest Camp.
Nutrition Facts
Homemade Magic Shell
Amount Per Serving
Calories 161
Calories from Fat 126
% Daily Value*
Total Fat 14g 22%
Cholesterol 0mg 0%
Sodium 1mg 0%
Potassium 80mg 2%
Total Carbohydrates 7g 2%
Protein 0g 0%
* Percent Daily Values are based on a 2000 calorie diet.
Other Recipes You Might Like