A collection of the most fabulous fruit salad recipes including summer salads like watermelon berry salad, and creamy fruit salads like ambrosia salad. There's a fruit salad for every season and occasion, and these colorful and healthy dishes are sure to please any crowd.
If you love fruit, you'll love this assortment of fruit salads that use almost every fruit imaginable with fun additions and dressings thrown into the mix!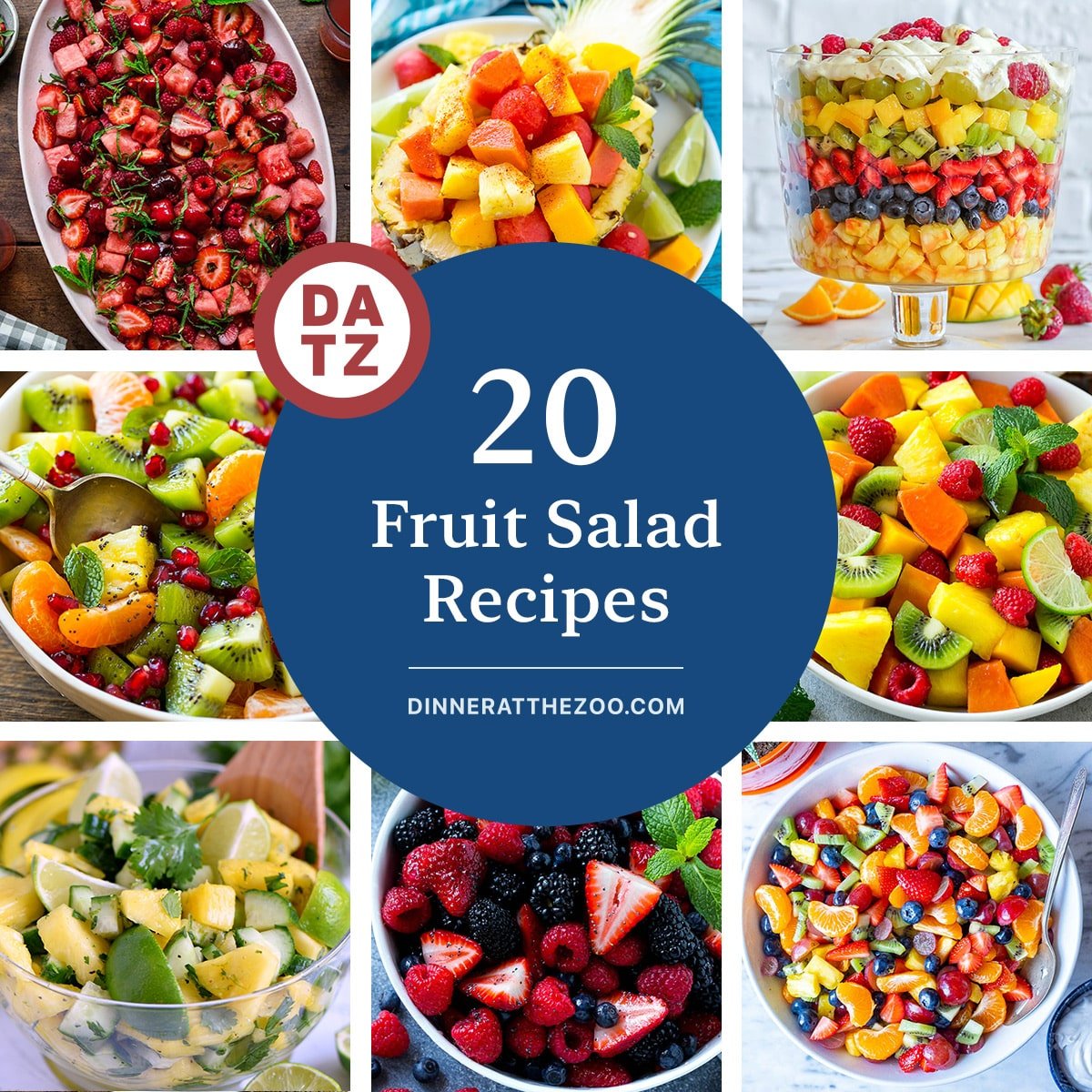 Fruit salad recipes are great! You can make them for all seasons and with any type of fruit you want. They are so versatile which makes them an easy go-to option for potlucks and cookouts.
My kids love fruit. So, naturally, we keep it on hand a lot. We make a lot of these salads throughout the year. Each season we change the recipes up to match the produce that is currently available. This helps ensure the produce is at its prime.
These salads are always a hit at parties and family gatherings. Why not have a dish on your table that both kids and adults love?
For an extra special treat, a creamy salad is so impressive. I have collected decadent new and classic creamy salads you to have to try to believe.
If you're looking for some new ideas, I urge you to give these 20 recipes a try. You really cannot go wrong with a good fruit salad. Not only are they refreshing on hot days but they are a healthy snack alternative for kids as well.
20 Fabulous Fruit Salad Recipes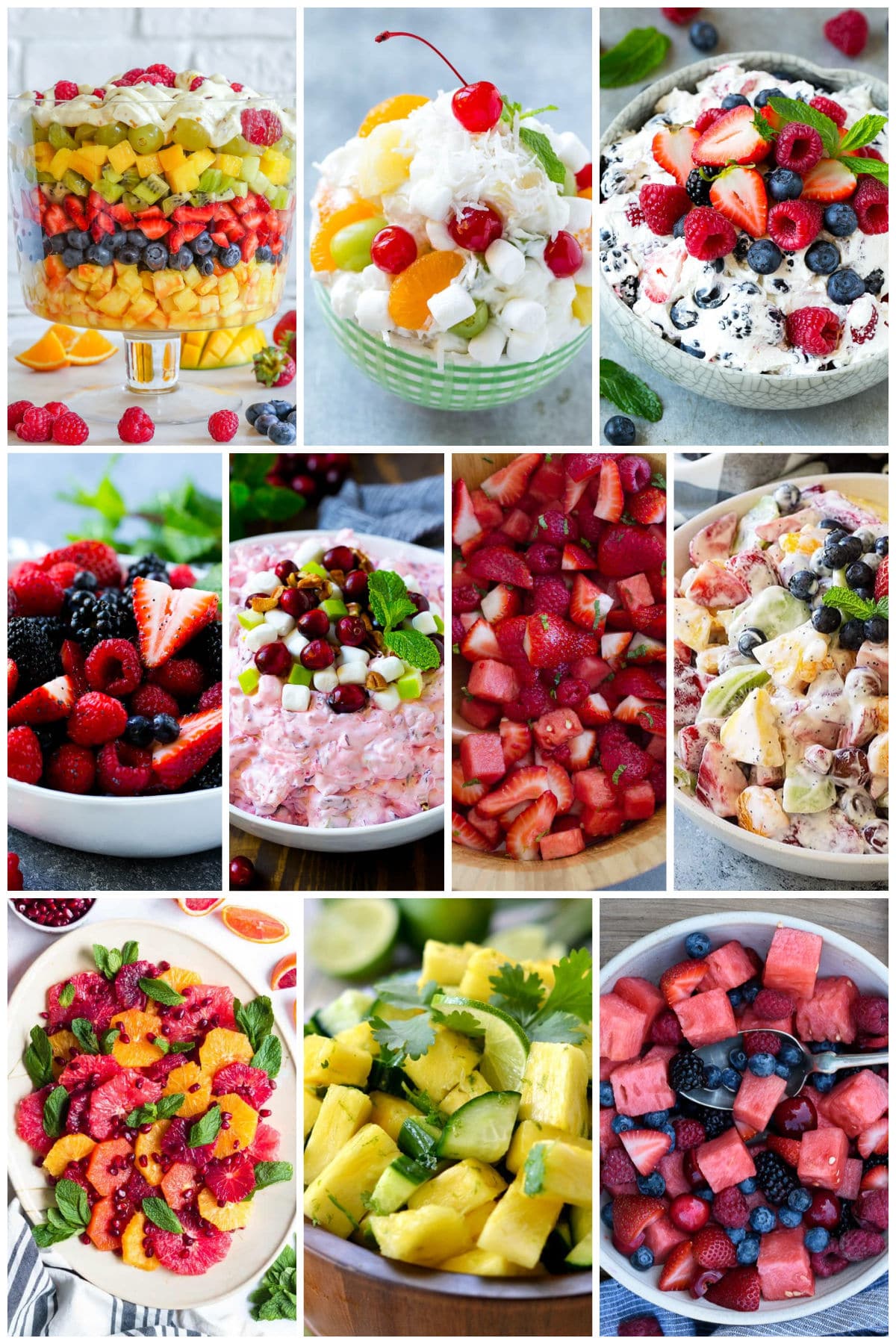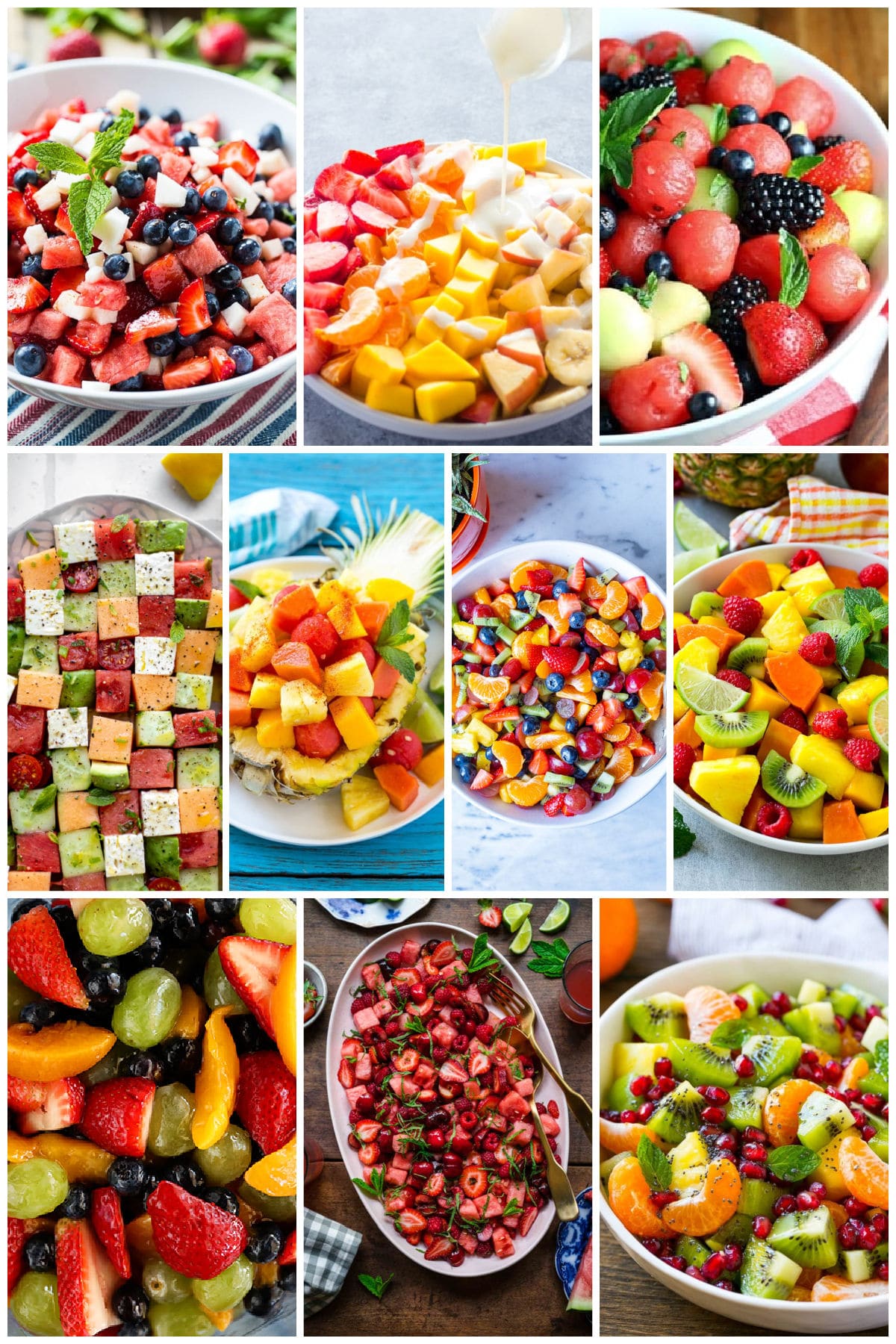 Whether you are looking for a way to cool off during the summer or for a sweet salad the rest of the year, you will love these salads. They combine the ripest fresh fruit with the perfect tangy or creamy dressings.
Your friends and family are sure to love these salads so give them a try!