Boneless pork chops are such a versatile cut of meat and are the perfect quick cooking protein for busy weeknight meals. Today I'm bringing you 15 of the most incredibly delicious and easy boneless pork chop recipes! There are recipes for grilled, broiled, baked and sauteed pork chops that are sure to please the whole family.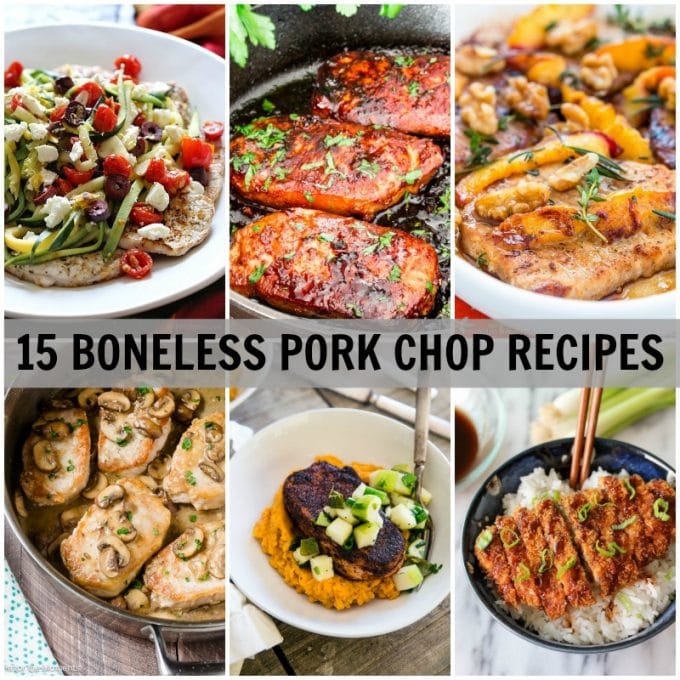 Boneless pork chops are a versatile, yet underutilized cut of meat. I regularly cook boneless pork chops because they're inexpensive, low in fat and high in protein. You can bake, broil, grill or fry boneless pork chops. You can also cook pork chops in the crock pot for an easy hands-off approach. Here are some of my favorite boneless pork chop recipes!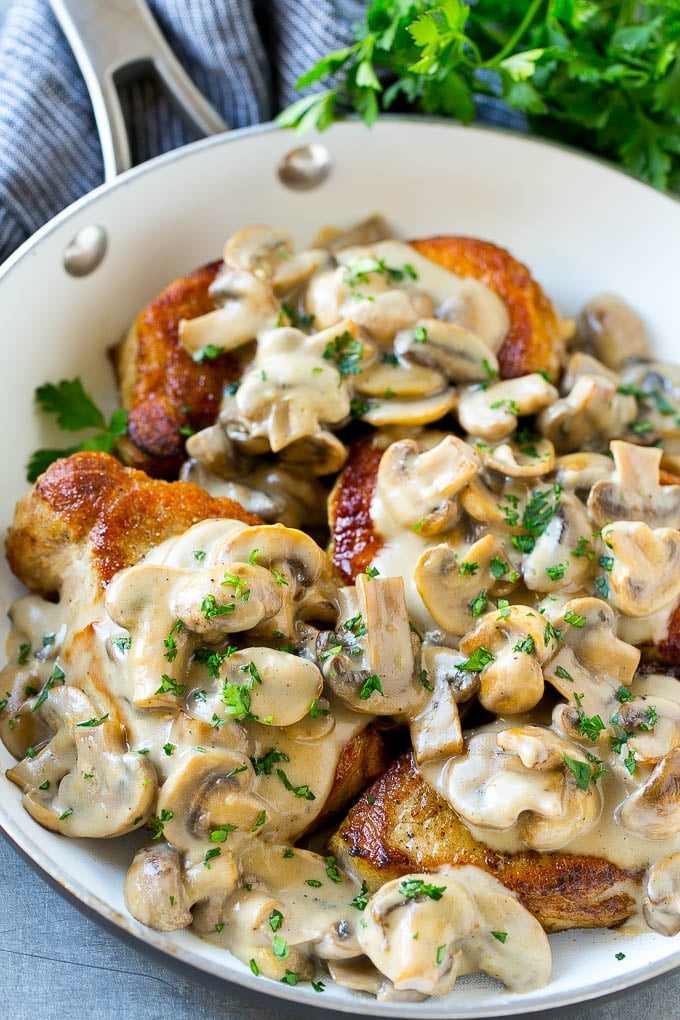 How do you cook pork chops in the oven?
My favorite way to cook pork chops in the oven is coat them in seasonings, then sear in a pan on the stove over high heat until browned. The skillet can then be transferred to the oven and the pork chops bake at 350 degrees F until a thermometer registers 145 degrees F. Alternatively, you can skip searing the pork chops and simply coat the pork chops with seasonings and bake.
2. SLOW COOKER HONEY GARLIC PORK CHOPS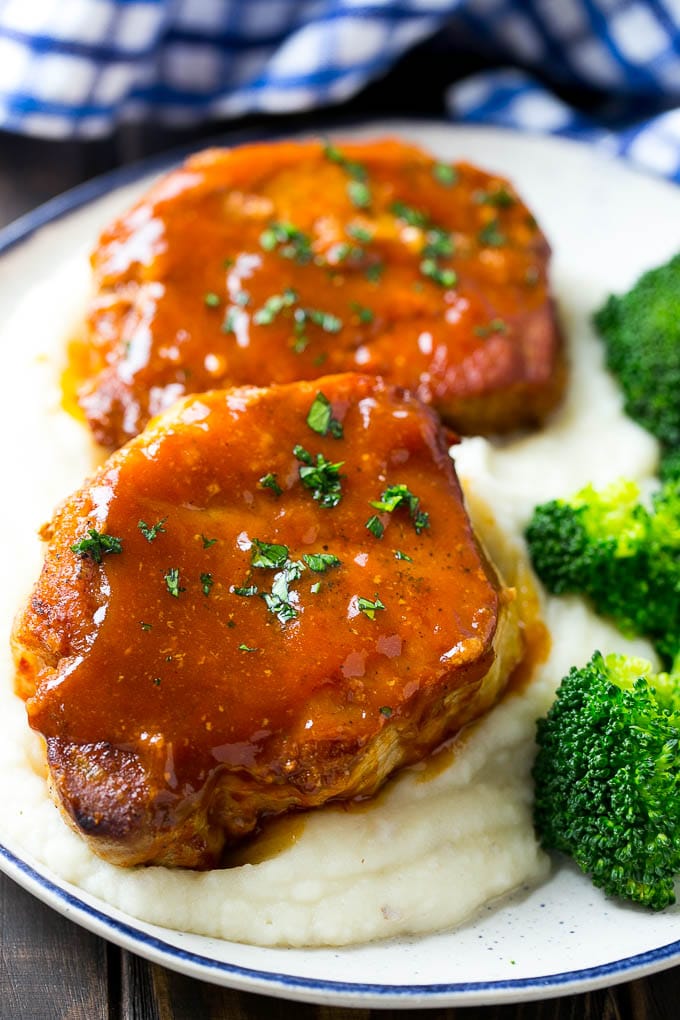 3. MEDITERRANEAN BONELESS PORK CHOPS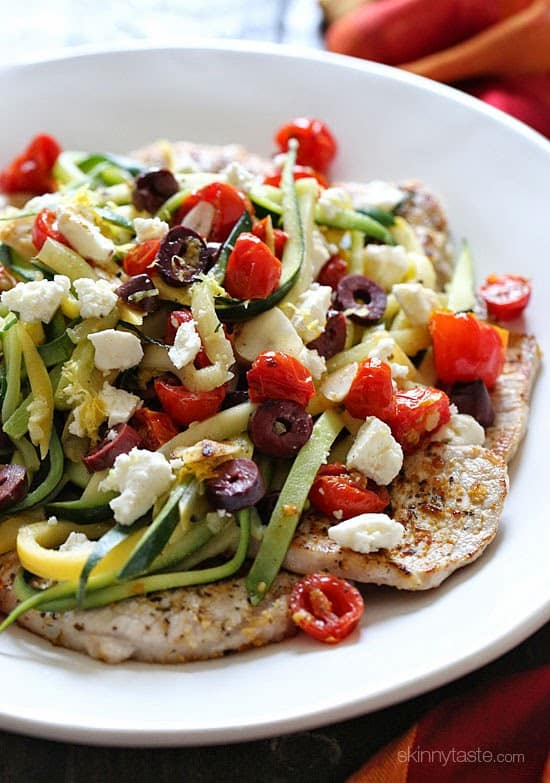 What temperature should pork chops be cooked to?
Pork chops are cooked to a safe temperature when a thermometer inserted into the thickest part of the meat registers 145 degrees F. Pork roasts can also be cooked to 145 degrees F. Ground pork should be cooked to 160 degrees F. It is perfectly fine for pork chops to be a little pink in the center.
4. TONKATSKU (JAPANESE PORK CUTLET)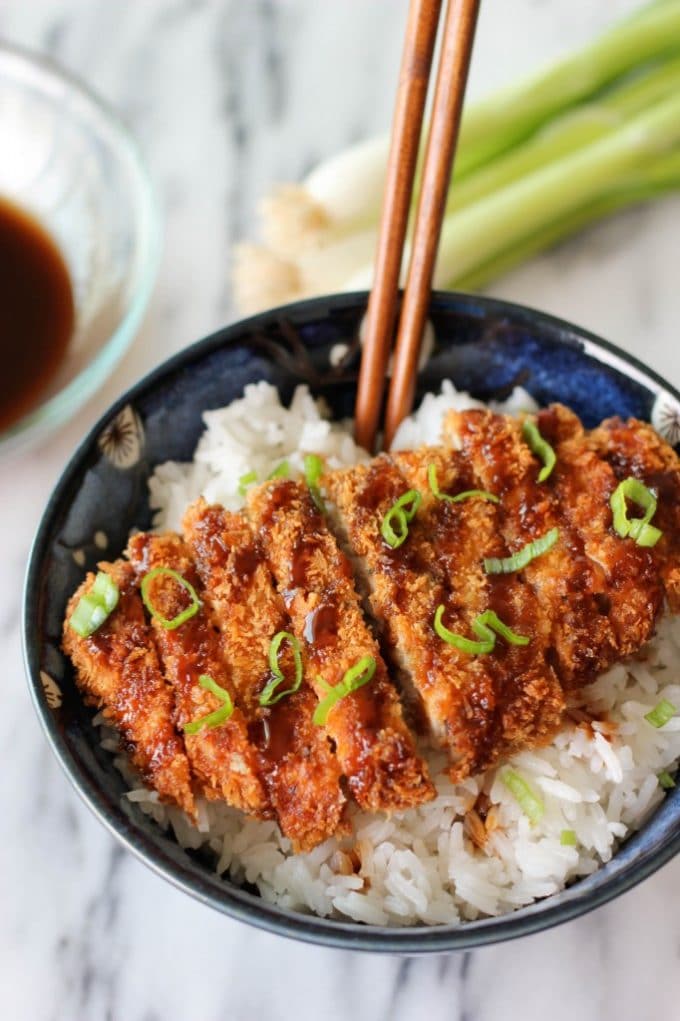 5. SLOW COOKED PEACH BARBECUE SMOTHERED BONELESS PORK CHOPS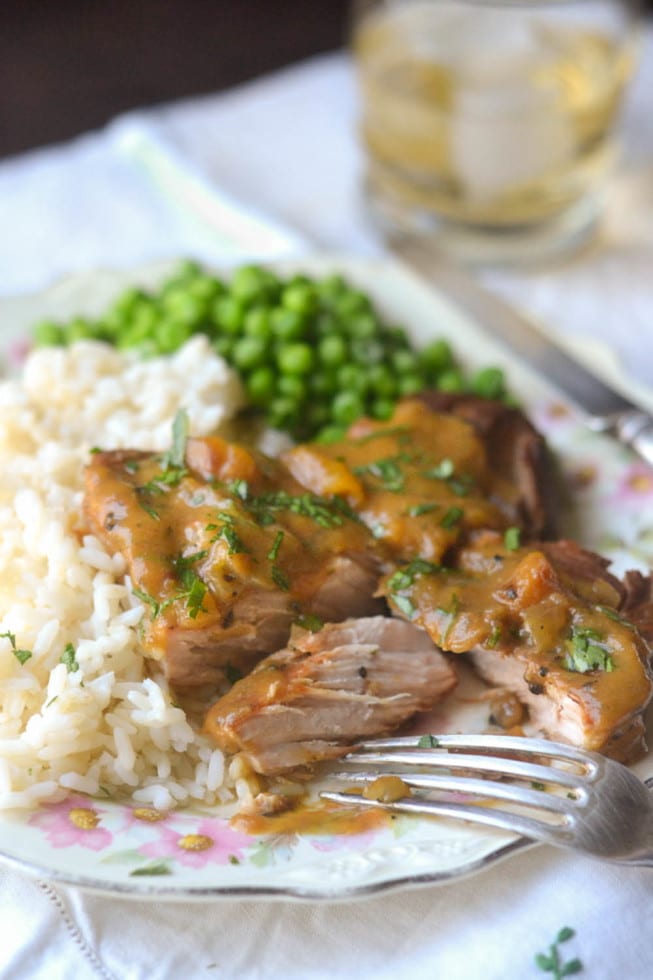 How long does it take to cook a pork chop in a frying pan?
Typically a standard sized 1/2 inch thick boneless pork chop cooks in about 10-15 minutes in a frying pan. If the pork chops are thicker, they will take an additional 5-10 minutes to cook.
6. GRILLED BONELESS PORK CHOPS WITH PEACHES AND WALNUTS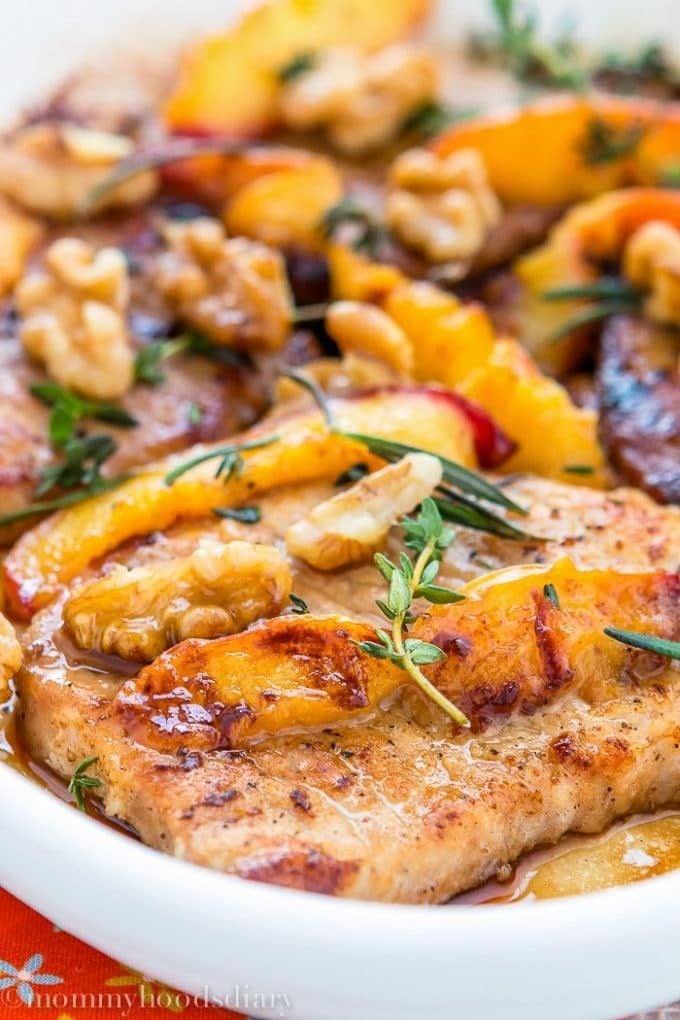 7. SHAKE N BAKE BONELESS PORK CHOPS
How to choose boneless pork chops
Look for pork chops that are all about the same size and thickness, that way the meat will cook at the same rate. I look for boneless pork chops that are about 1 inch thick. You can go thicker or thinner, but just be aware that most pork chop recipes are written with 1 inch thick chops in mind, so you may have to adjust the cooking time.
8. GRILLED BONELESS PORK CHOPS WITH BLUEBERRY COMPOTE
9. MUSTARD BALSAMIC BONELESS PORK CHOPS WITH ROSEMARY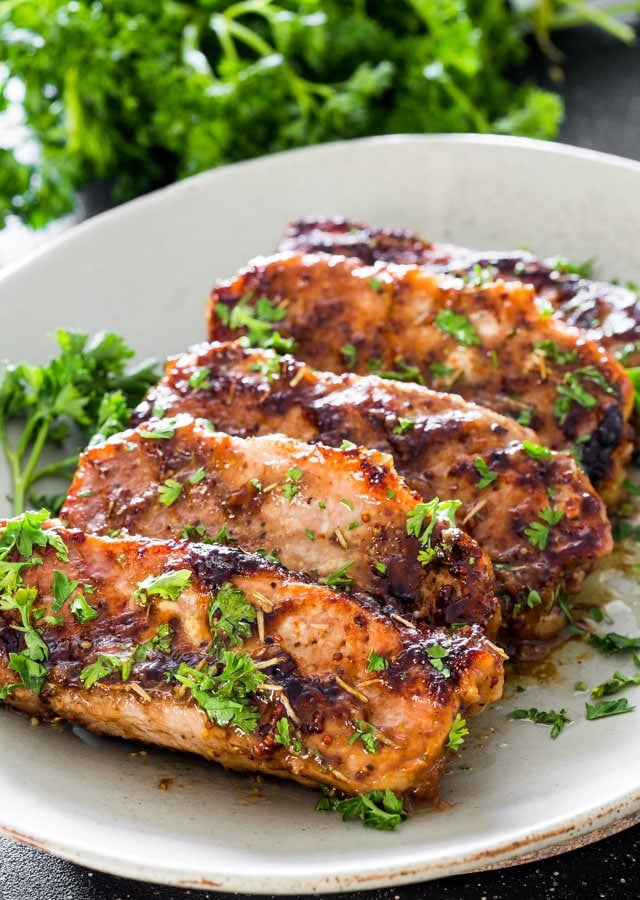 Are pork chops healthy?
Boneless pork chops are a great way to incorporate lean protein into your diet. Boneless pork chops are high in protein, low in calories, and low in carbohydrates. Pork chops also contain zinc, iron, potassium and Vitamin B.
10. SLOW COOKER PEACH AND PEPPER BONELESS PORK CHOPS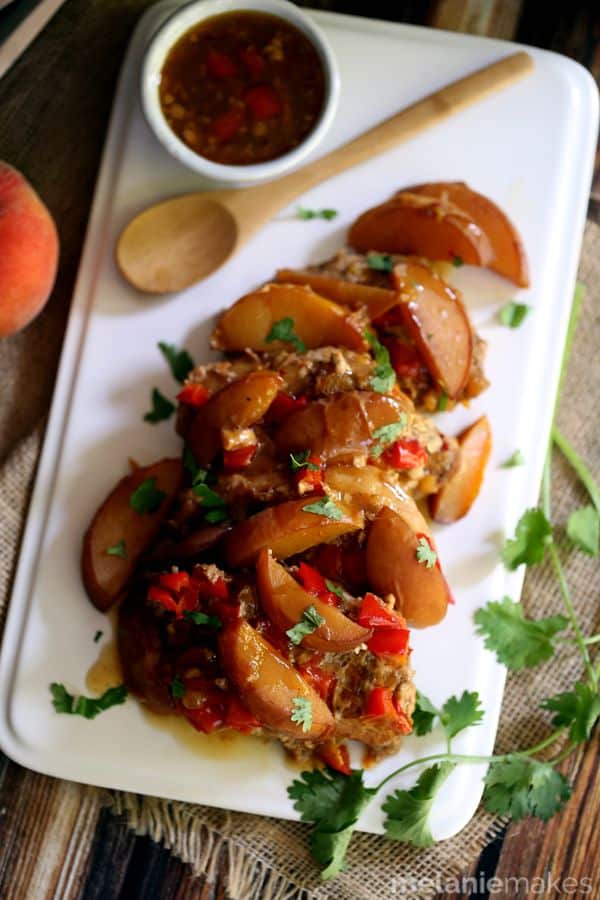 11. APPLE CIDER AND THYME GRILLED BONELESS PORK CHOPS
12. FRENCH ONION BONELESS PORK CHOPS
13. SPICED BONELESS PORK CHOPS WITH CHARRED POBLANO APPLE SALSA
14. HONEY SRIRACHA SKILLET BONELESS PORK CHOPS
15. EASY RANCH PORK CHOPS
These easy ranch pork chops can be put together in just minutes. I typically throw these pork chops on the grill, but you can also cook them indoors on a grill pan, under the broiler or in a saute pan if you prefer. Serve your ranch pork chops with a veggie and a side dish like roasted potatoes and you've got an easy dinner that the whole family will love! I typically buy a packet of ranch powder at the grocery store in the salad dressing aisle for convenience. You can also make your own homemade ranch seasoning if you prefer.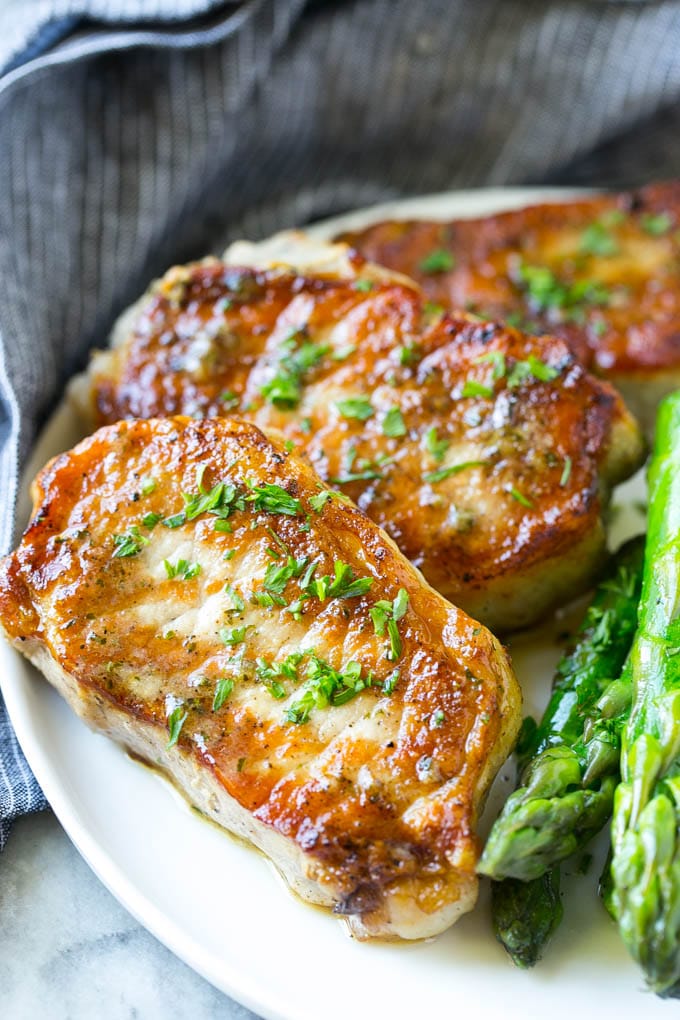 Ranch Pork Chops
Serves 4
4 boneless pork chops
1 tablespoon olive oil
1 tablespoon ranch powder
1 tablespoon chopped parsley
salt and pepper to taste
Preheat a grill (or indoor grill pan) over medium high heat. Drizzle the olive oil over both sides of the pork chops and sprinkle the ranch powder and salt and pepper over the meat. Grill for 6-8 minutes on each side or until pork is just slightly pink in the middle. Sprinkle with parsley and serve.