This mediterranean layered dip starts with a base of whipped feta cheese and is topped with artichokes, olives, sun dried tomatoes and pine nuts. Ready in about 10 minutes, it's the perfect party appetizer!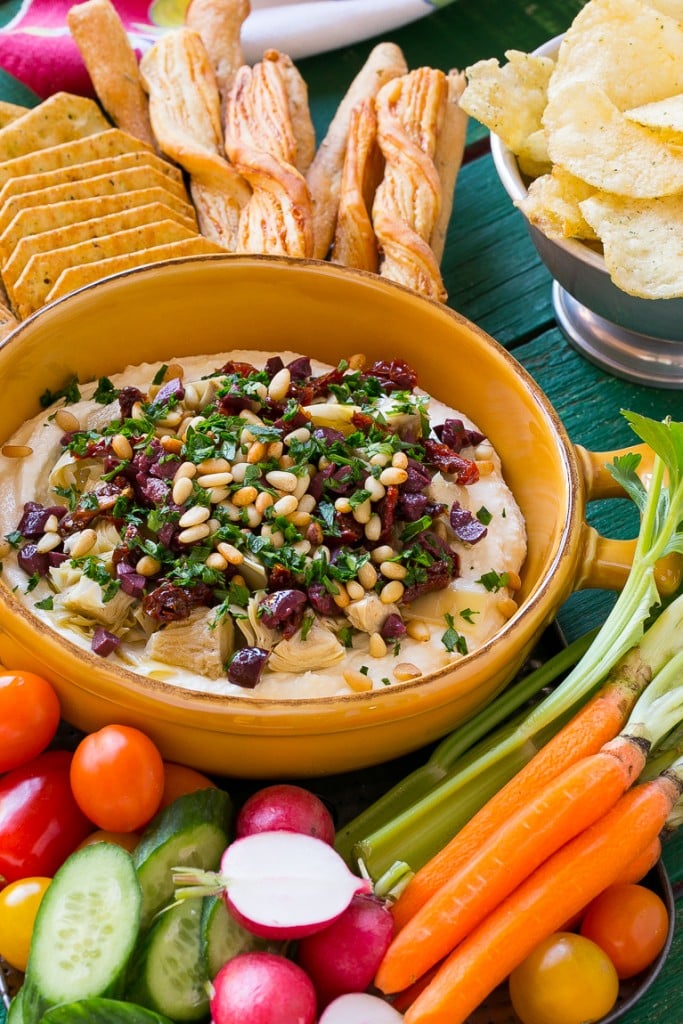 I don't know about you, but I happen to love layered dips. My mom makes an awesome version of the classic mexican style seven layer dip and I've even seen a greek version with hummus. This mediterranean layered dip is a similar concept but with a different flavor profile. Bold flavors like feta cheese and kalamata olives create a festive and colorful appetizer that only takes about 10 minutes to put together.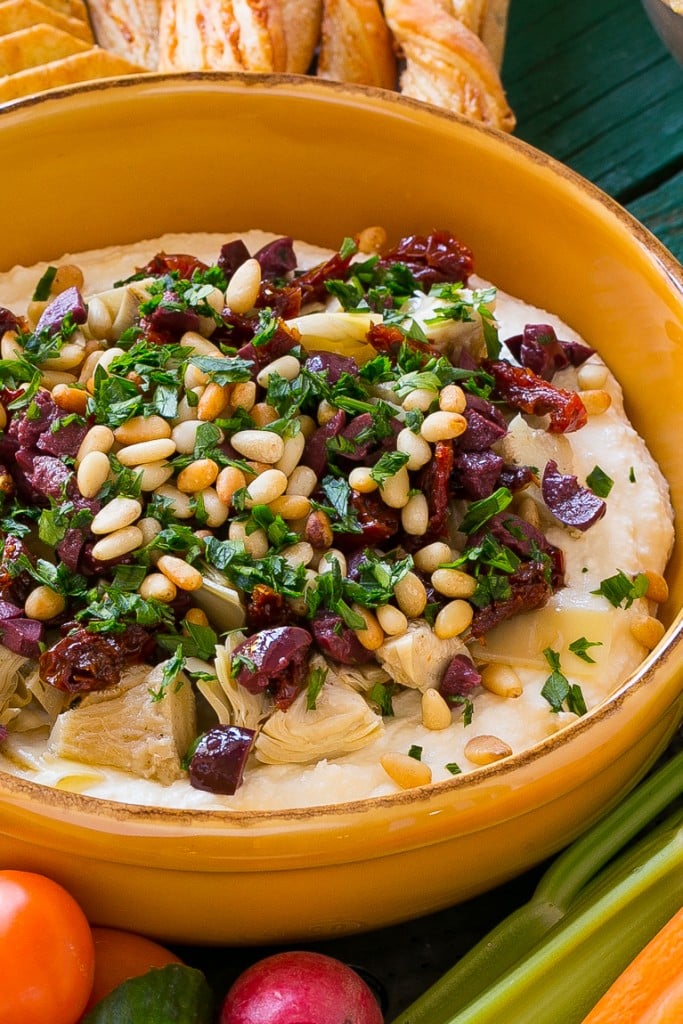 The base for this dip is feta cheese that is whipped with cream cheese and a little olive oil to a light, spreadable consistency. I topped the feta with marinated artichoke hearts, sun dried tomatoes, kalamata olives, toasted pine nuts and fresh parsley for a variety of flavors and textures.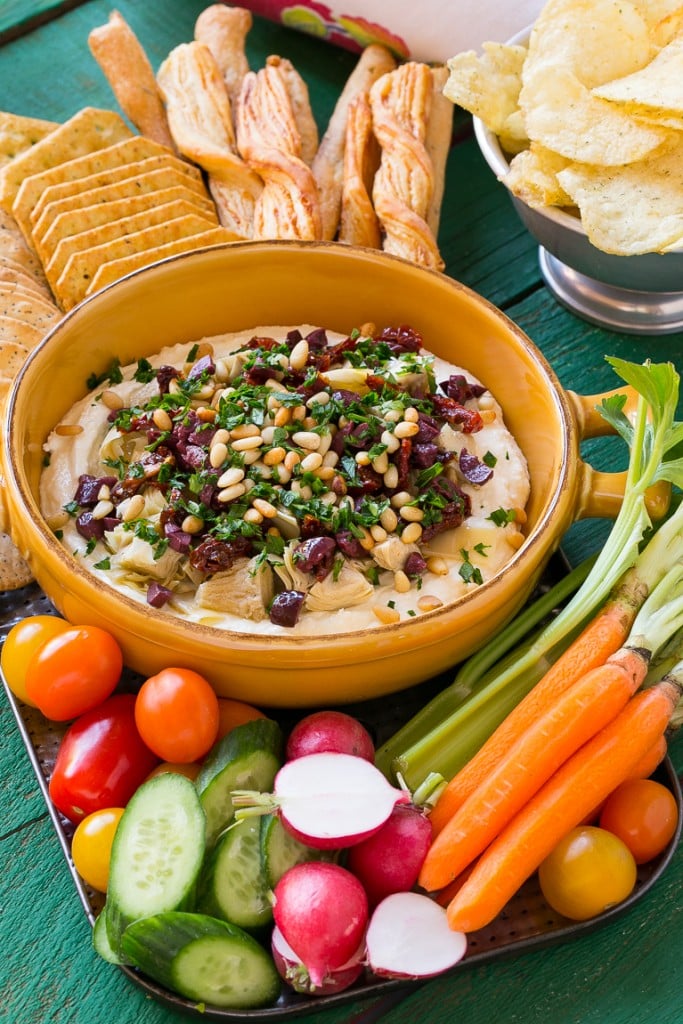 This dip is great with veggies, crackers, bread sticks or even slices of toasted baguette. It's a unique offering that everyone will love, and no one needs to know that you only spent 10 minutes making it!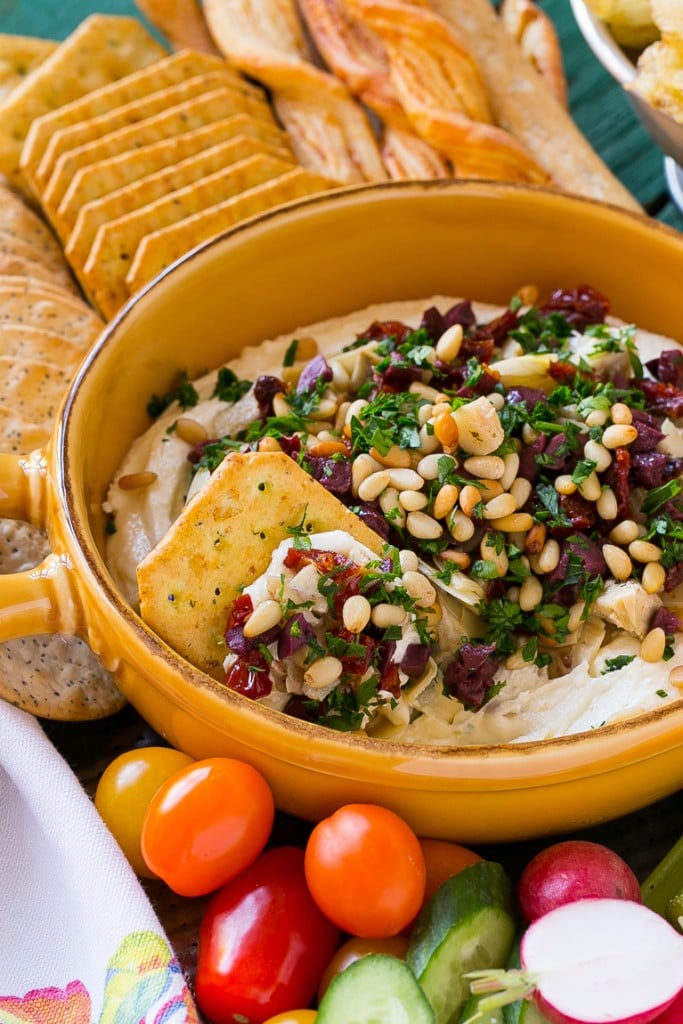 Still hungry? Follow Dinner at the Zoo on Facebook, Twitter, Instagram and Pinterest for more great recipe ideas!