This is a sponsored conversation written by me on behalf of Lipton. The opinions and text are all mine.
This recipe for Korean BBQ Tacos is marinated and seared beef layered with cabbage slaw and marinated cucumbers, all tucked into warm flour tortillas. A reimagined take on taco night that's a real crowd pleaser!
Every Sunday night my whole family gets together for dinner – the kids play, the adults catch up, and it's a great way to relax before a busy week! Recently it was my turn to host. I often cook comfort food classics, but decided to do something a little unexpected this time around. Taco night is always a hit, so I took that concept and spiced it up a bit with Korean BBQ tacos. The tacos were a huge hit, and I paired them with a lime and ginger iced tea to make the meal even more special.
When I'm making a meal for my loved ones it's the little details that really count. I like to make a pitcher of Lipton fresh-brewed iced tea when I'm entertaining, it adds a little extra fun and enjoyment to any meal.
I often like to add some flavorings to my Lipton iced tea to complement the flavors of the meal. In this case, I added some sliced fresh ginger, limes and mint sprigs to my freshly brewed pitcher of tea, this combination paired really well with the flavors in the Korean BBQ tacos.
These Korean BBQ tacos are as fun to make as they are to eat. To start, I marinate thinly sliced beef in a simple soy, garlic and ginger mixture. While the beef is cooking, I whip up a simple slaw and some quick pickled cucumbers. All of the different flavors and textures get layered into flour tortillas and dinner is served!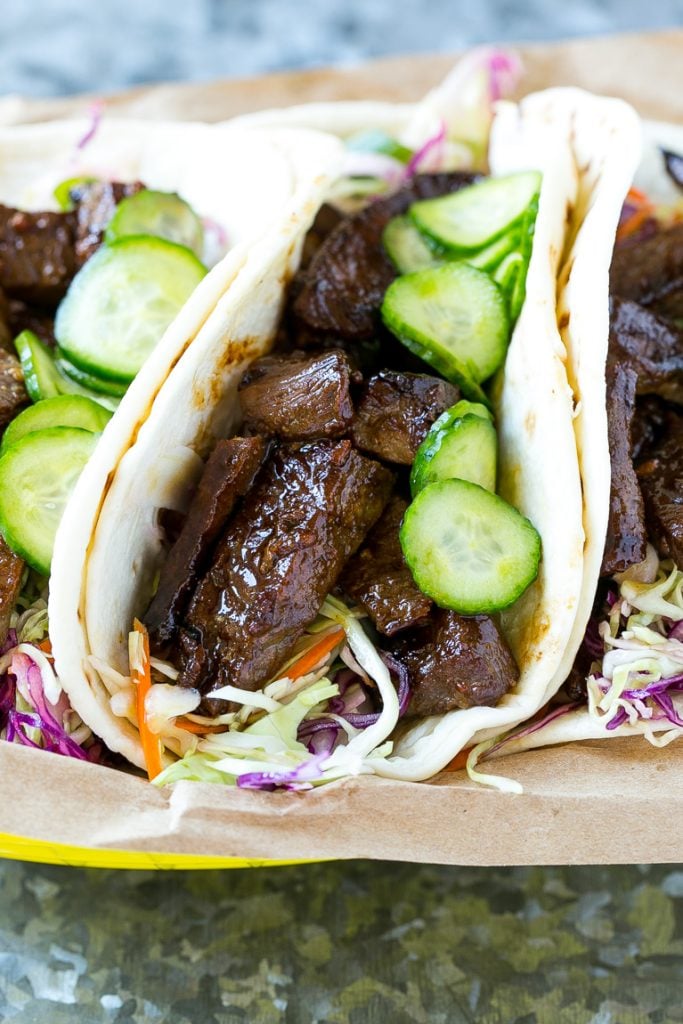 I've found that the adults really enjoy hanging out at the table, savoring their food and iced tea while the kids dash off to play. Our Sunday family dinners are a tradition that I hope will continue for many years to come. I see many more pitchers of iced tea in our future!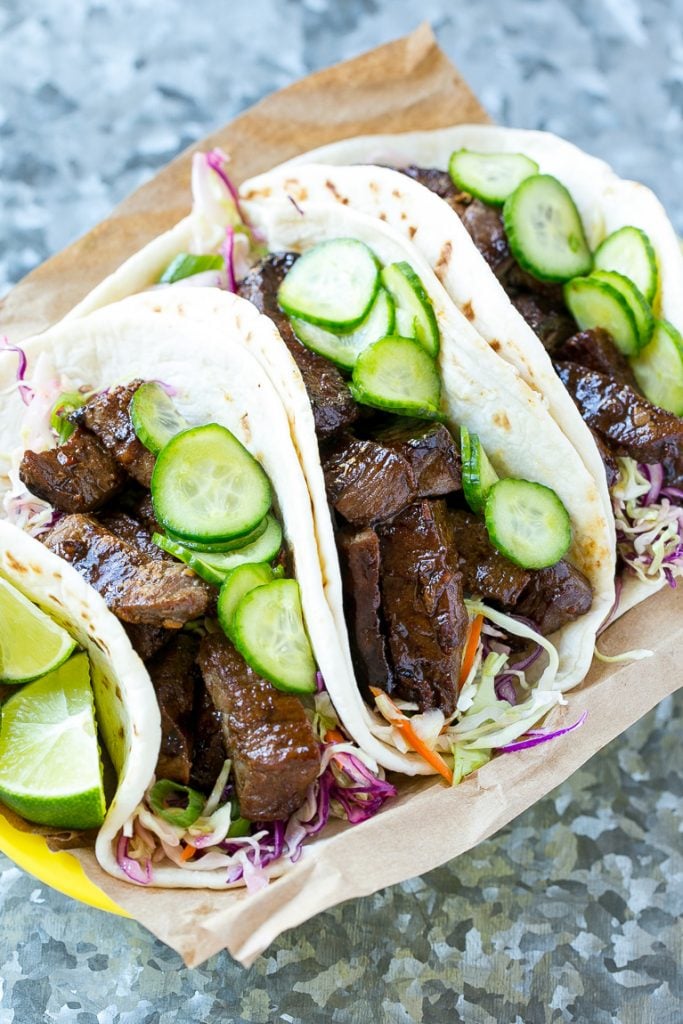 If you love iced tea as much as I do, you'll definitely want to check out the Lipton Bright Bites website for great recipes, videos and more! There are so many fun ideas for making meal time special, I see a few that I'll be trying very soon.
Still hungry? Follow Dinner at the Zoo on Facebook, Twitter, Instagram and Pinterest for more great recipe ideas!

This is a sponsored conversation written by me on behalf of Lipton. The opinions and text are all mine.