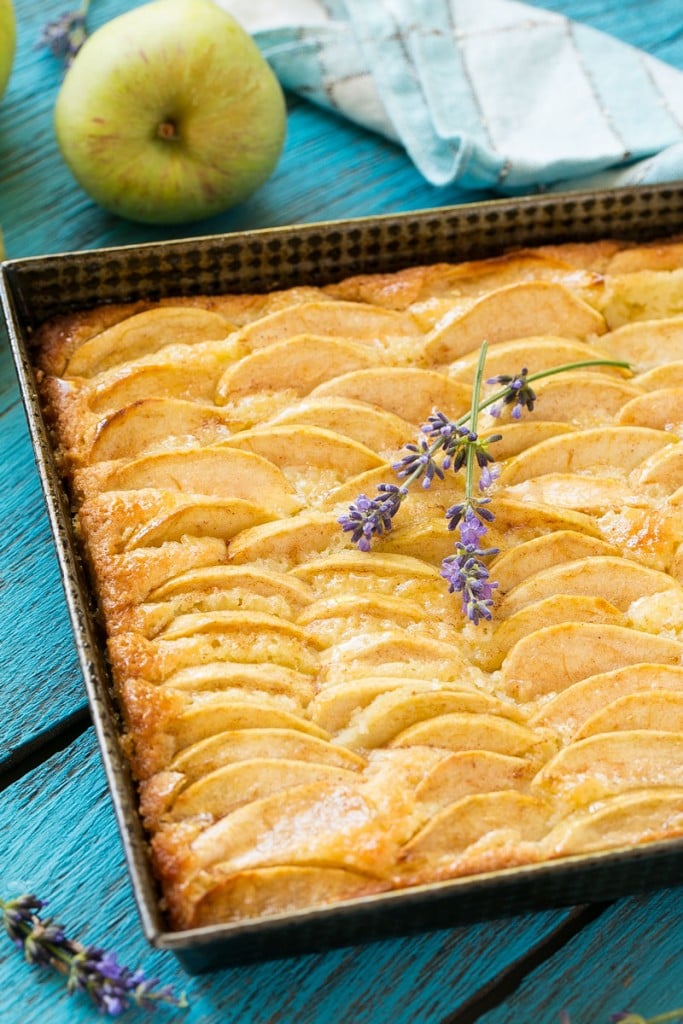 This apple cinnamon honey cake just screams fall, doesn't it? Too bad it's 105 degrees here in California. Hopefully it'll cool off someday…like maybe in November. In the meantime, I'll still be cooking with apples and this cake is definitely going on the regular rotation. It's a simple, homey dessert that doesn't require a lot of prep time but tastes like you've been slaving away in the kitchen. 
We have an apple tree in our yard, and the apples it produces are better for cooking and baking than eating out of hand. I make a lot of applesauce with a few baked goods thrown in such as this apple cinnamon honey cake. The girls have been asking to make an apple pie so we'll have to do that soon too.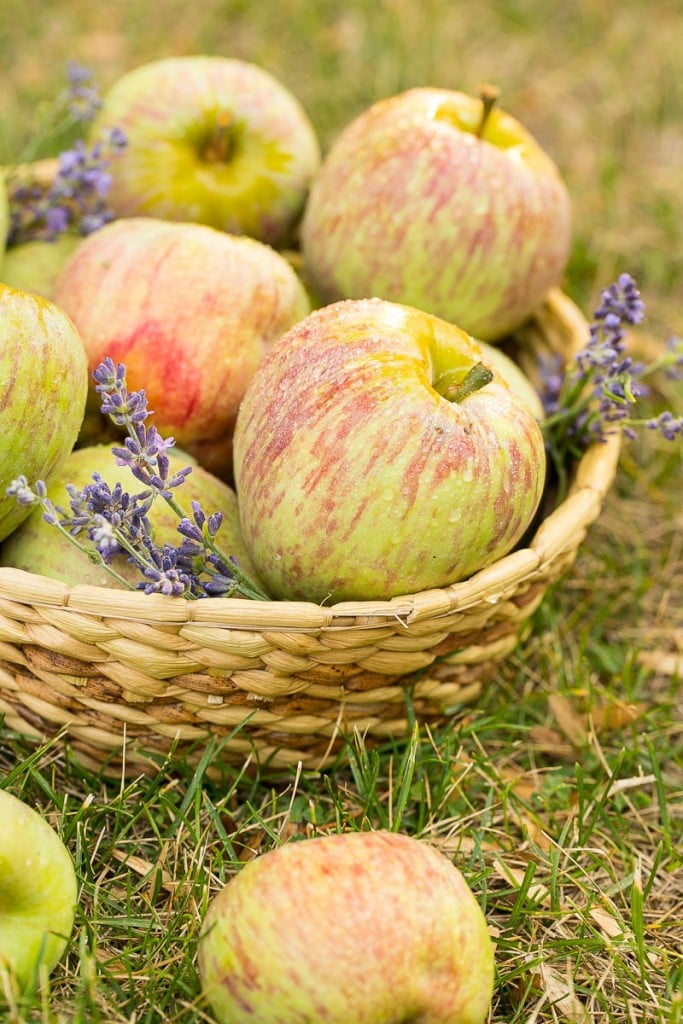 This cake consists of a simple batter which is then covered with a mass of sliced apples that have been coated in cinnamon and sugar. The apples soften and sink into the cake as they bake, making a pretty pattern on the top.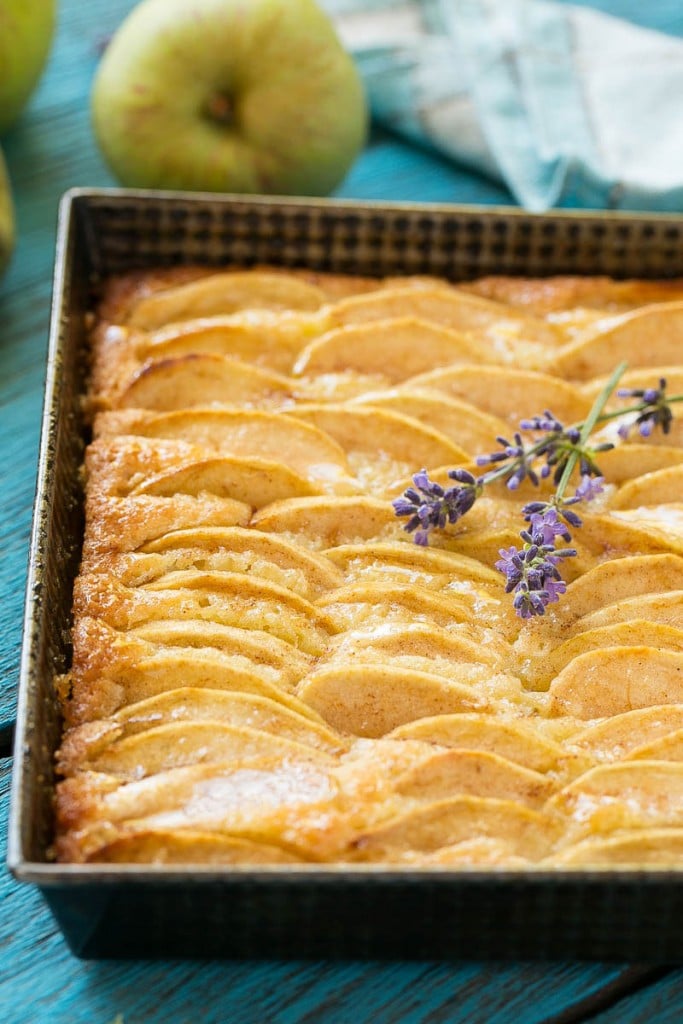 After the cake comes out of the oven the top is brushed with honey. I'm going to be totally honest and tell you that I initially brushed the top of the cake with honey primarily for aesthetic purposes, but it truly adds a great finishing touch to this simple yet delicious treat. You can also add a dollop of whipped cream or a scoop of ice cream if that's your kind of thing.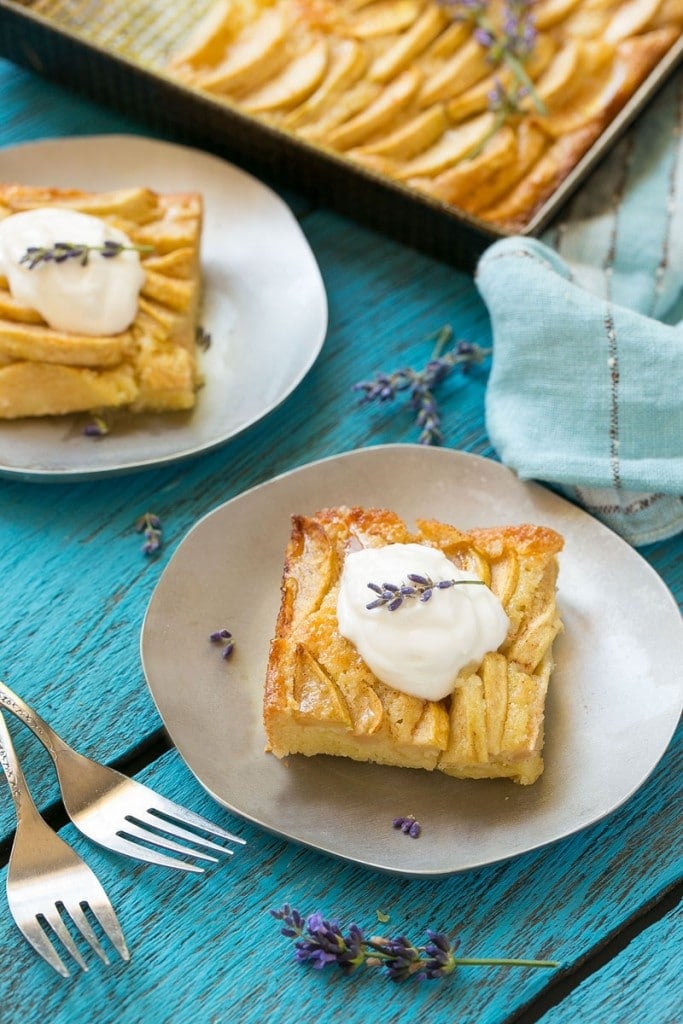 The texture of this cake is almost like a blondie – think buttery blondie base topped with the amazing cinnamon sugar apples and honey. This is the perfect treat for a fall day when you want a little something sweet – hopefully your fall weather will not be as warm as my fall weather! It's also a great cake to celebrate Rosh Hashanah the Jewish New Year, where apples and honey symbolize the promise and hope for a sweet new year.
Still hungry? Follow Dinner at the Zoo on Facebook, Twitter, Instagram and Pinterest for more great recipe ideas!