This recipe for shrimp pesto pasta is spaghetti tossed in a flavorful pesto sauce, then topped with sauteed shrimp and tomatoes. A fresh and easy dinner that's quick to make and packed with flavor!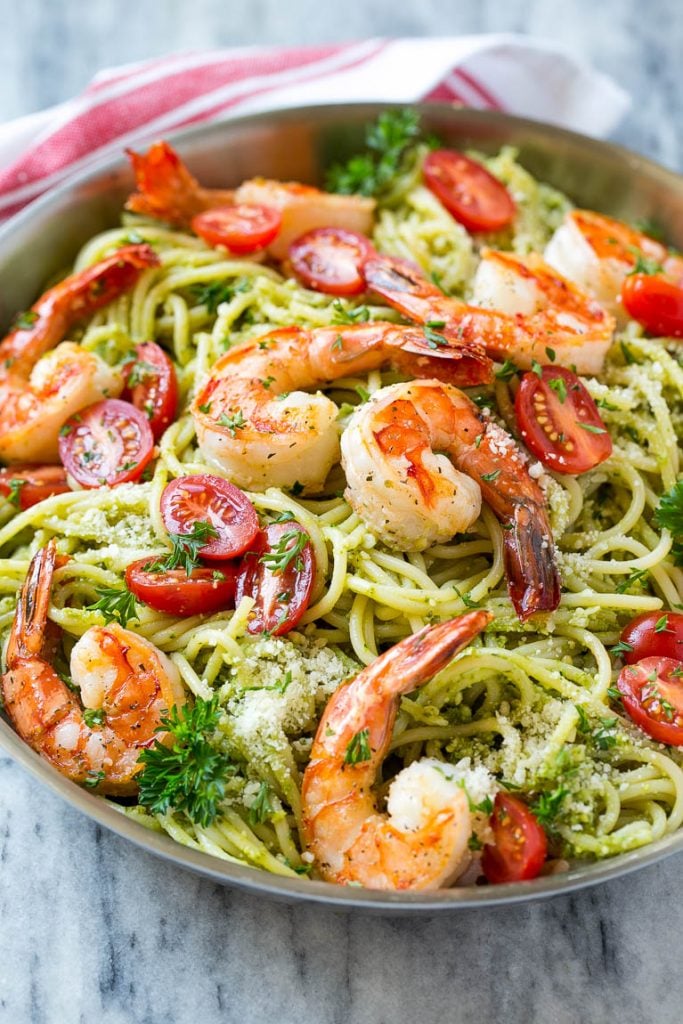 If you've been reading her for a while, you know I'm ALL about the easy dinner ideas. It doesn't get much simpler than this shrimp pesto pasta! The whole thing is ready in about 20 minutes, you can't beat that!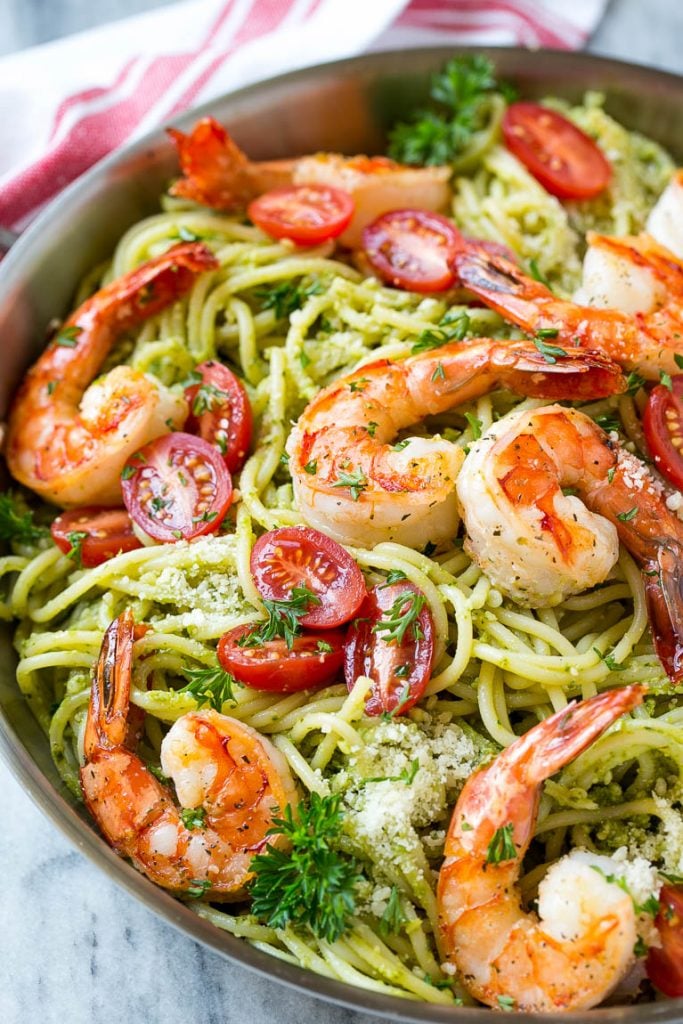 I like to use spaghetti for my shrimp pesto pasta, but linguine or fettuccine would also be great. While the pasta is boiling, I cook up my shrimp. After the noodles are done, I simply toss the pasta with the shrimp, pesto, add some tomatoes and cheese, and dinner is served!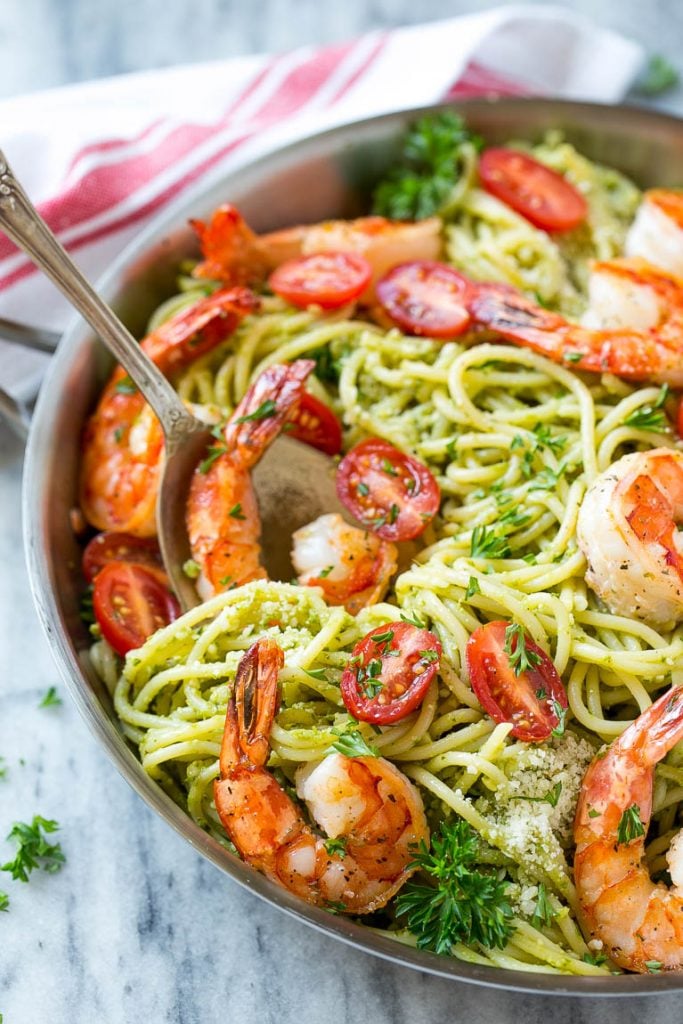 So here's my little secret: I don't make my own pesto. Yes, you can make your own pesto, but there are so many high quality store bought versions these days that I feel like it's not always worth the extra time and effort. My favorite pesto is the Kirkland brand at Costco, it comes in a jar in the refrigerated section. The refrigerated store bought pesto tends to be superior in flavor to the shelf stable type, so go for the fresh stuff whenever possible!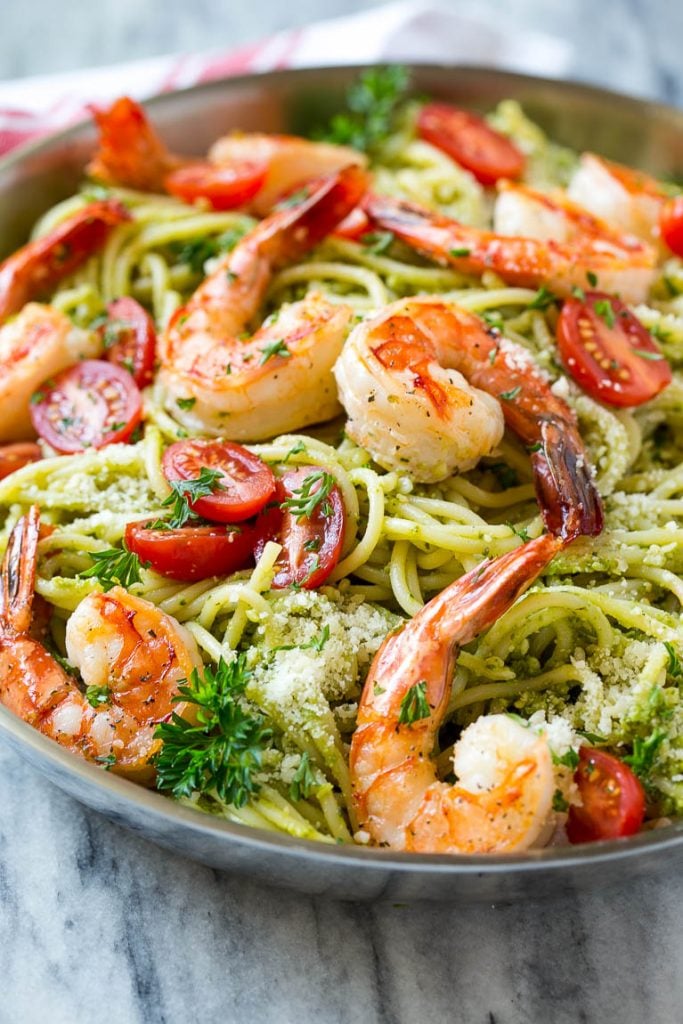 This pesto pasta recipe gets finished off with a sprinkling of parmesan cheese, fresh tomatoes and herbs. I went with parsley because that's what I had on hand, but you could also use basil or even just skip the herbs if you don't happen to have them on hand. Another awesome addition to this dish would be pine nuts, or even some sauteed zucchini!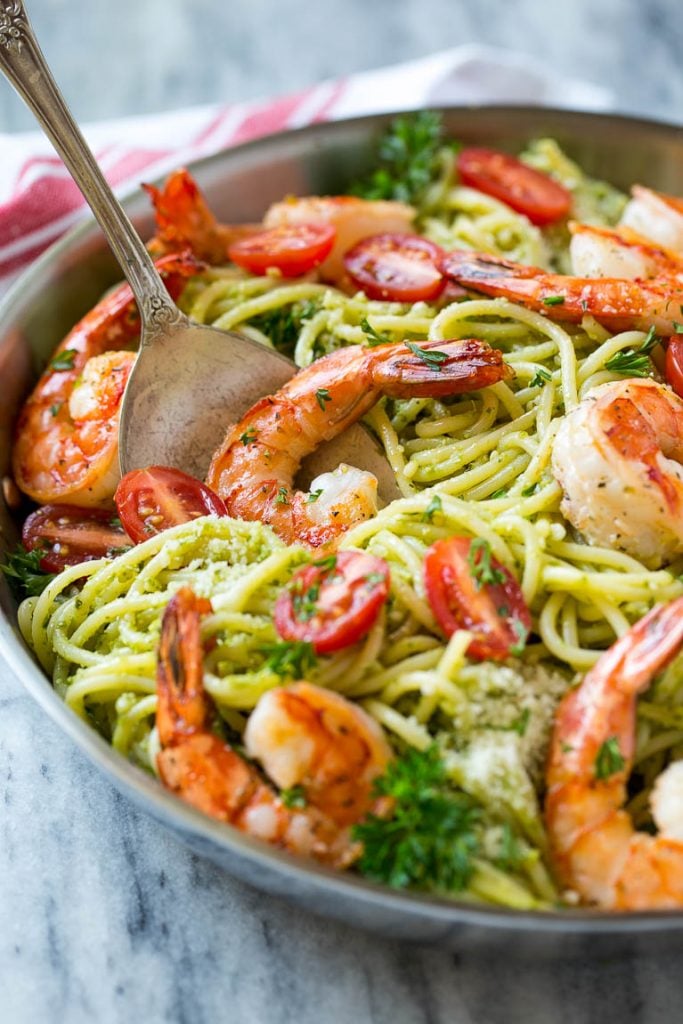 I'm definitely going to be turning to this shrimp pesto pasta when I need a speedy dinner. If you add a loaf of bread and a green salad, it's even fancy enough for company!
Still hungry? Follow Dinner at the Zoo on Facebook, Twitter, Instagram and Pinterest for more great recipe ideas!
Other Recipes You Might Like