A comprehensive list of peanut butter recipes including cookies, brownies, pie, peanut noodles and even chicken. There are plenty of peanut butter recipe ideas to satisfy any craving.
These peanut butter based dishes include the best of the best desserts and some amazing Asian inspired dinners. The perfect list for all of your sweet and savory peanut butter needs!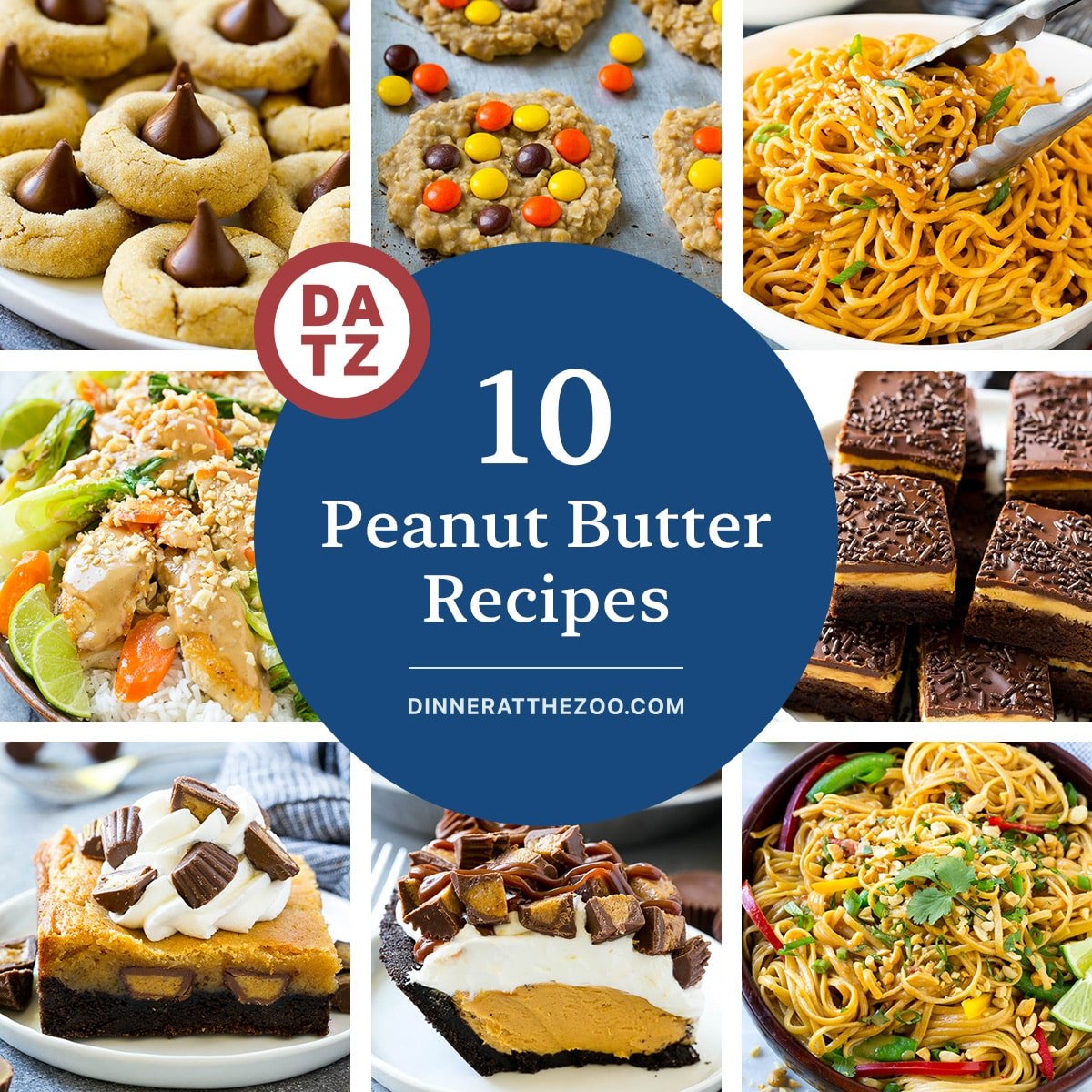 Peanut butter is one of those ingredients that can be used from dinners to desserts. It's so versatile and it definitely never disappoints. Of course, like most people, I have to say that peanut butter desserts are my favorite way to enjoy peanut butter.
I've never had a peanut butter recipe that I didn't love. In fact, there was a peanut butter pie I had not long ago that became my favorite dessert. It was just so rich and decadent. However, there are so many varieties of recipes with peanut butter that it's hard to love just one.
The great thing about peanut butter is that it's high in protein. That makes it feel a little better when using it as a main ingredient. It is amazing how it can transform simple dishes into creamy and luscious meals.
Peanut butter makes holiday desserts memorable. Whether you want homemade peanut butter eggs or rich peanut butter fudge, nothing adds the wow factor to holiday desserts like peanut butter. And of course, peanut butter pairs perfectly with chocolate!
These amazing recipes recipes are a little bit of everything – some decadent desserts and savory dinner options included. You should try them all!
10 PEANUT BUTTER RECIPES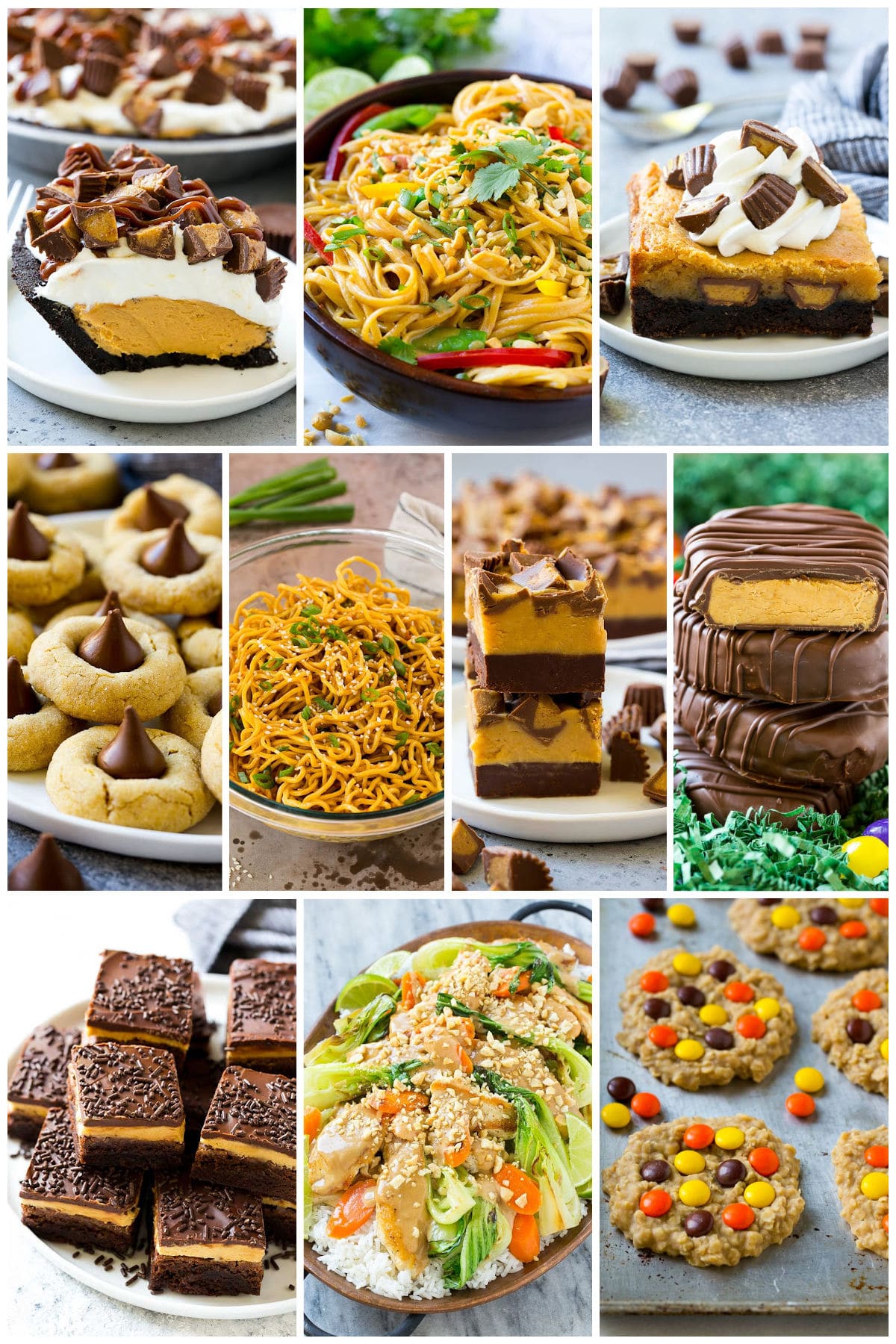 These hand selected recipes will give you an amazing peanut butter experience whether you want a savory, crowd-pleasing dinner or a dessert to impress your friends and family. Try any of these recipes and indulge in all the nutty, sweet flavor of peanut butter!