These fried apple pies are a McDonald's copycat recipe that feature a homemade apple pie filling encased in pastry and deep fried to flaky perfection. The pies are finished off with a dusting of cinnamon sugar for a unique and delicious dessert option.
I grew up eating fried apple pie at McDonald's, and I have to say, this homemade version is WAY better than the restaurant recipe! The addition of cinnamon sugar really takes these pies over the top.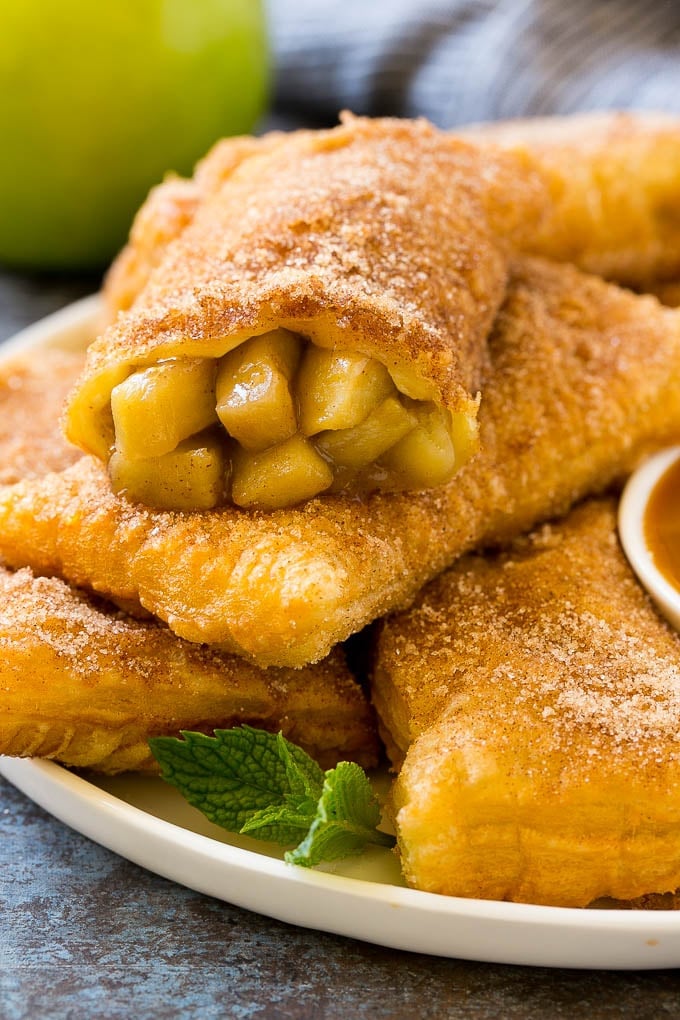 These fried apple pies are a copycat of those delicious, flaky pies from McDonald's and yes, I ate more than I should have. Dare I say, they were far more delicious homemade than from the fast food restaurant!
HOW DO YOU MAKE FRIED APPLE PIES?
Once you've laid our your puff pastry dough and cut it accordingly, spoon your delicious apple cinnamon mixture into the middle before crimping the sides. Allow the pies to chill in the freezer for a bit, then fry them to golden brown perfection. Let them cool down a bit before devouring!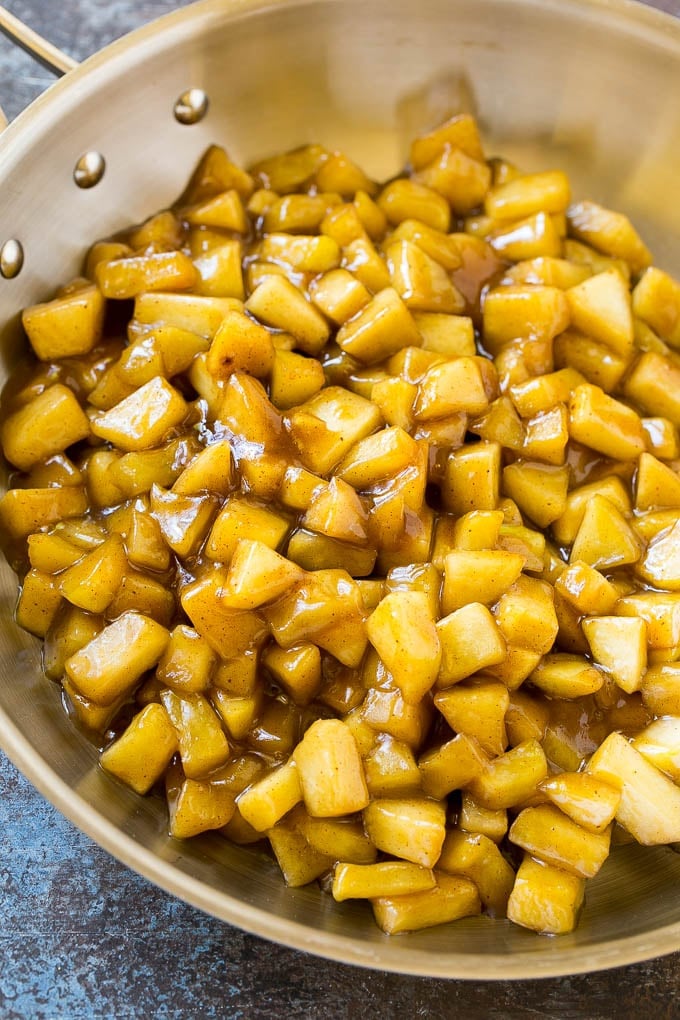 The fried apple pie mixture is so much better when it's homemade. However, if you are short on time or just don't want to make your own apple filling, canned filling will do just fine. Those pies will still be just as deliciously addicting even if you don't use the homemade filling.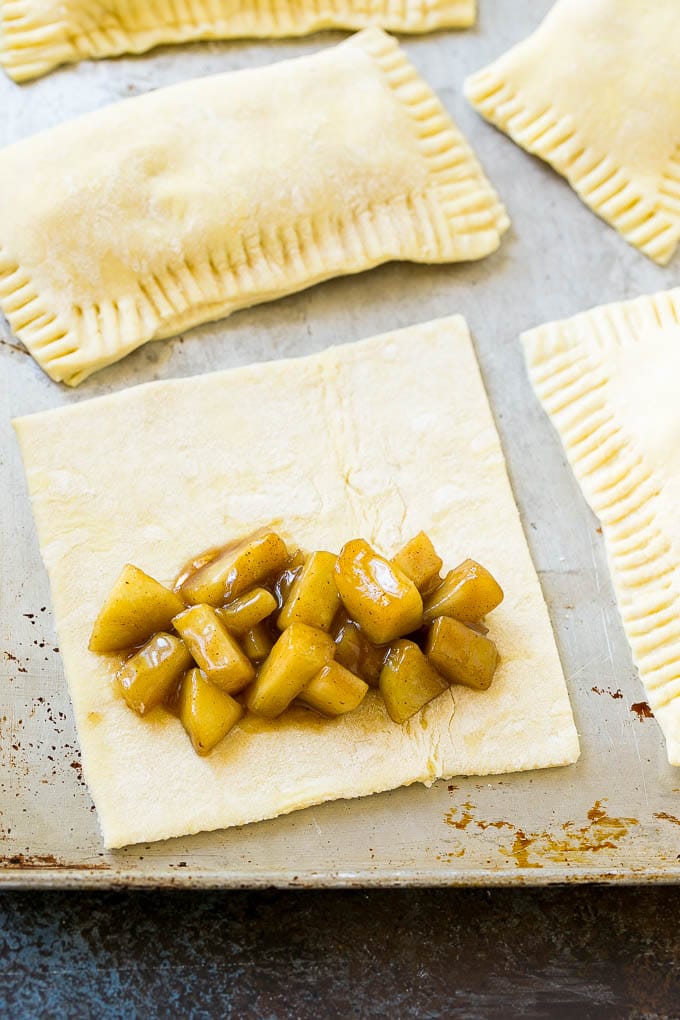 It's very important that you allow the pies to cook for the appropriate amount of time. If they don't cook long enough, the pastry won't cook all the way through and you'll end up with gooey pastry in the middle. If the outside of the pies are browning too quickly, turn the heat down for more even results.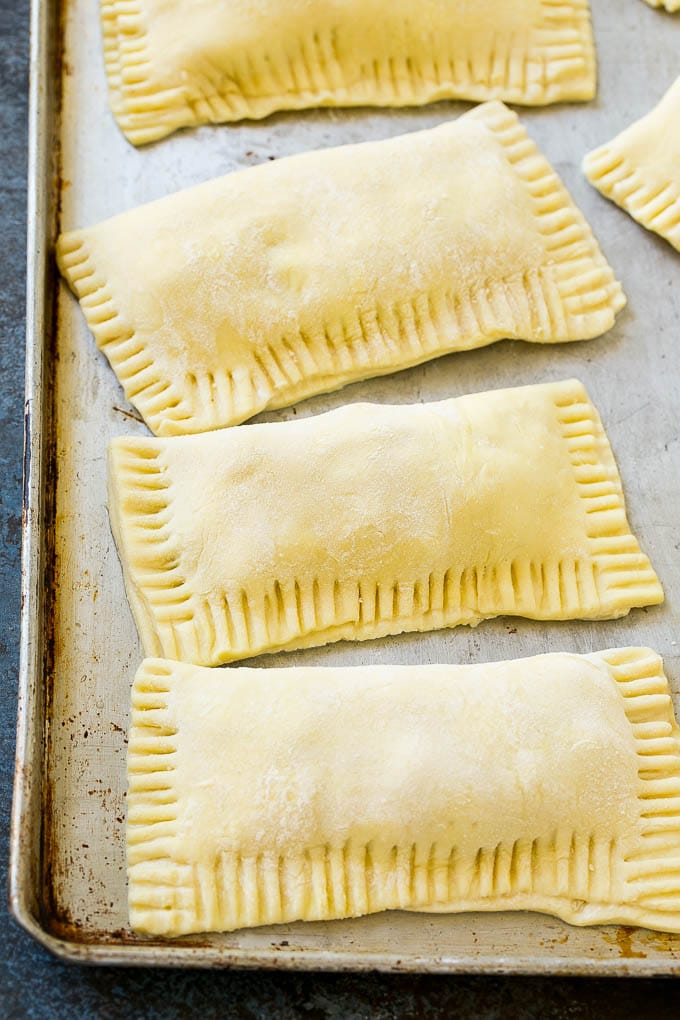 WHAT IS THE EASIEST WAY TO FRY HAND PIES?
These pies can be fried on the stove or in an electric fryer. However, the easiest way to fry anything is to have an actual fryer. I don't mind frying in a pan but it's not as easy to get a nice even golden brown with a frying pan. A fryer seems to be quicker and easier if you have the access to use one. If not, a deep frying pan is perfect.
IS HOMEMADE HEALTHIER THAN MCDONALD'S?
The great thing about homemade food is the fact that you have more control of how your food is made and what it's made with. Most fast food (yes, even the salad) is high in carbs, calories, fat, sugar, and sodium. None of this is good for us in large quantities therefore, I like to go with homemade more than fast food. That being said, these pies are hardly healthy food!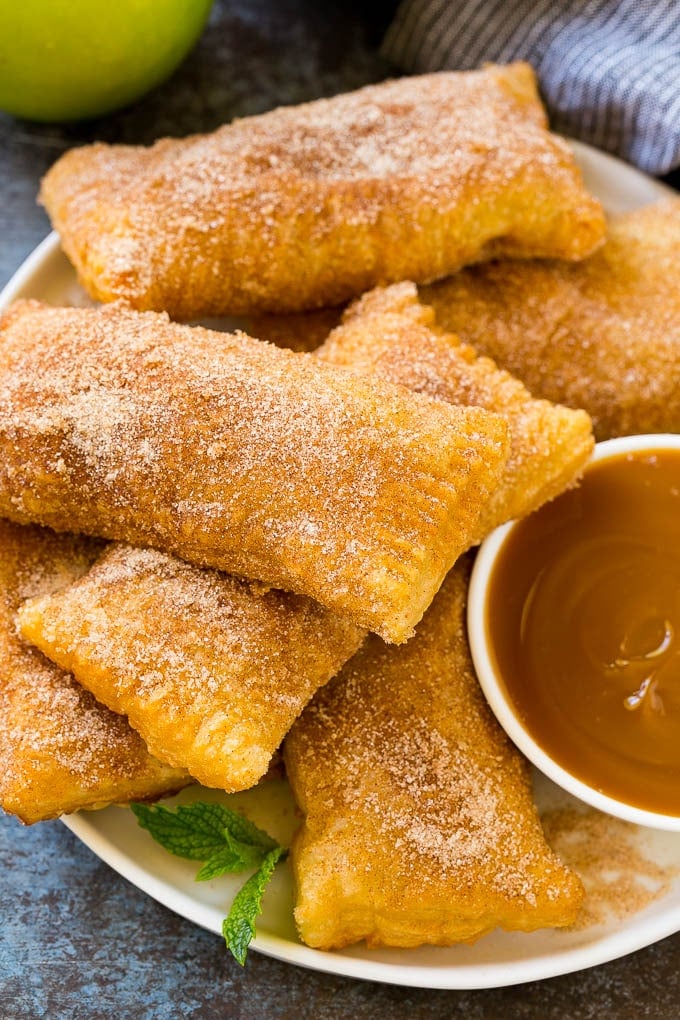 These fried apple pies might look like they're difficult to make but they take very little effort. They work great as a quick dessert or even a treat for breakfast. They're perfect served as is but also go well with caramel sauce or a scoop of vanilla ice cream! This recipe would also be fabulous using my homemade cherry pie filling instead of apples.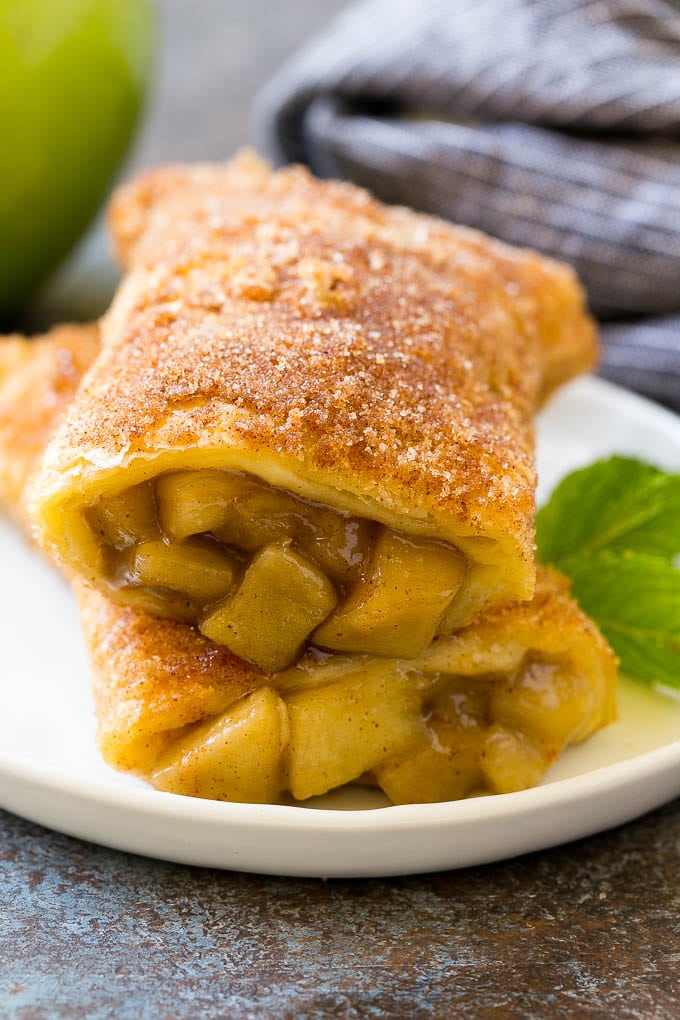 MORE APPLE RECIPES YOU'LL LOVE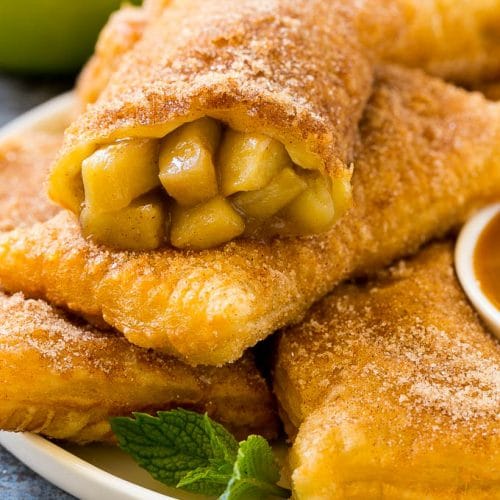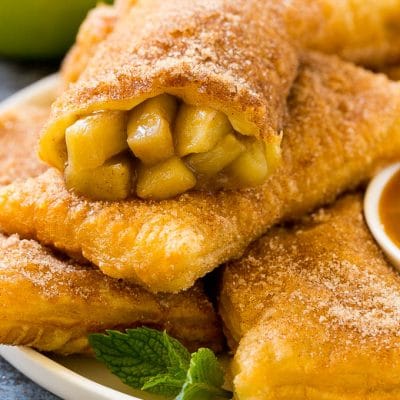 These fried apple pies are a McDonald's copycat recipe that feature a homemade apple pie filling encased in pastry and deep fried to flaky perfection.
Ingredients
17.3

ounce box

puff pastry sheets

thawed

3

cups

Granny Smith apples

peeled, cored and diced

6

tablespoons

brown sugar

1/2

teaspoon

cinnamon

1/4

teaspoon

nutmeg

1/8

teaspoon

cloves

2

tablespoons

butter

1

tablespoon

cornstarch

1/2

cup

granulated sugar

1

tablespoon

cinnamon

caramel sauce for serving

optional

oil for frying
Instructions
Cut each sheet of puff pastry into 4 pieces. Place on a sheet pan lined with parchment paper.

Place the apples, brown sugar, 1/2 teaspoon cinnamon, nutmeg and cloves in a pan over medium heat. Bring to a simmer.

Cook for 6-8 minutes or until apples are tender. Stir in the butter.

Whisk the cornstarch with 2 tablespoons of cold water and add to the apple mixture. Cook for 2-3 minutes or until apple filling has thickened.

Spoon approximately 2 tablespoons of the apple mixture onto one side of each piece of puff pastry. Brush the edges with water and fold over to make a rectangle.

Crimp the edges of each puff pastry rectangle with a fork.

Chill the pies for 20 minutes in the freezer.

Heat 3 inches of oil to 350 degrees F.

Cook 2-3 pies at a time, for 5-6 minutes or until golden brown and pastry is cooked through.

In a small bowl, mix together the granulated sugar and cinnamon.

Sprinkle the cinnamon sugar all over each pie as it comes out of the oil.

Repeat the frying and cinnamon sugar sprinkling process with all of the remaining pies.

Serve immediately, with caramel sauce if desired.
Nutrition
Calories:
476
kcal
|
Carbohydrates:
57
g
|
Protein:
4
g
|
Fat:
26
g
|
Saturated Fat:
7
g
|
Cholesterol:
7
mg
|
Sodium:
181
mg
|
Potassium:
99
mg
|
Fiber:
2
g
|
Sugar:
26
g
|
Vitamin A:
115
IU
|
Vitamin C:
2.1
mg
|
Calcium:
26
mg
|
Iron:
1.8
mg