This list of delicious crescent roll recipes includes favorites like pigs in a blanket, mini pizzas and cinnamon crescent rolls.
A can of crescent roll dough is a versatile ingredient that can be transformed into so many different culinary delights. Take a look at these amazing ideas for breakfast, appetizers, dinners and desserts!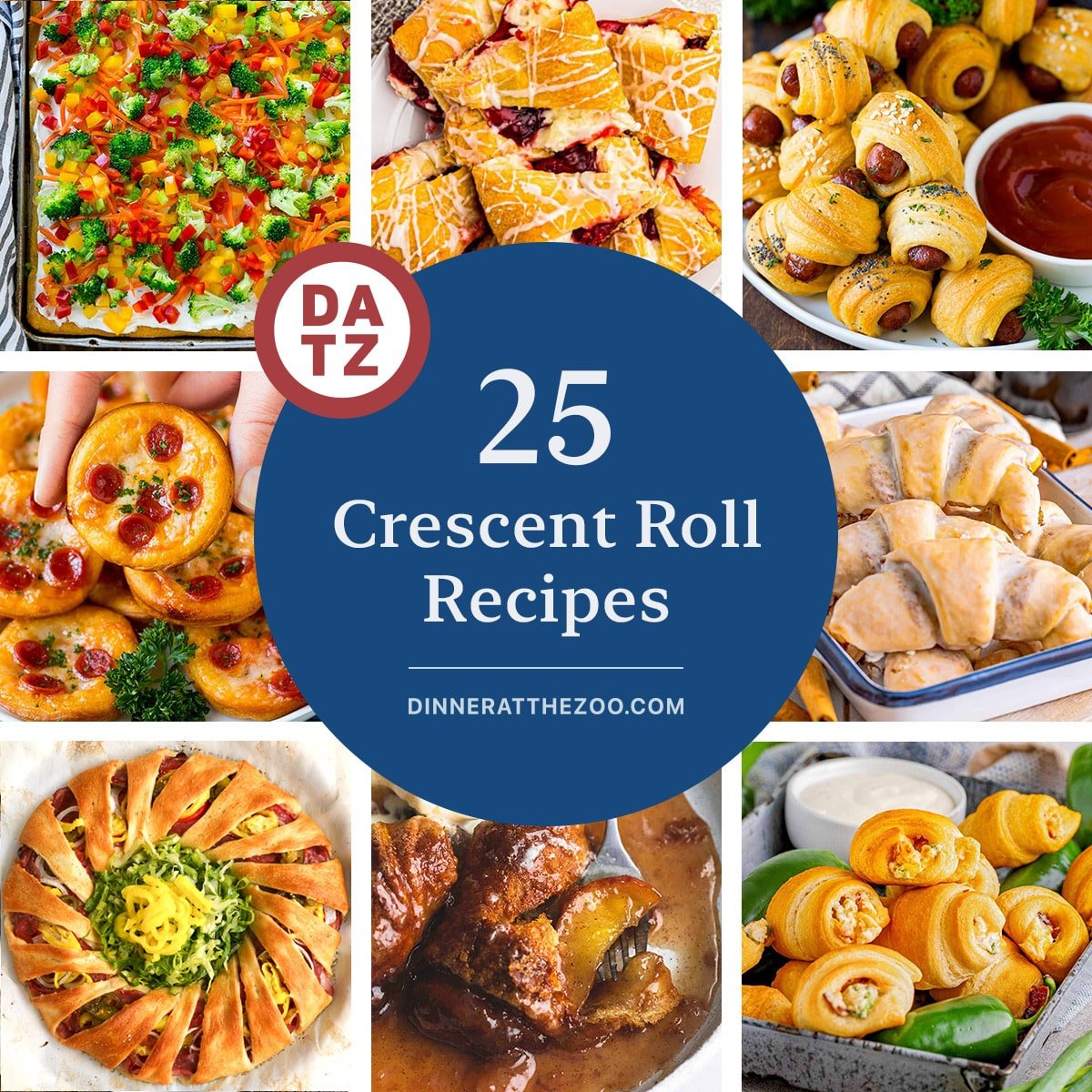 Crescent rolls are very popular at the dinner table. Maybe it's all those fluffy buttery layers, but regardless, they are a huge hit. Why not take something that is already a family favorite and turn it into a must-make recipe for all occasions? These crescent roll recipes will get you started in the right direction.
Whether you choose a decadent dessert, cheesy appetizer or quick and easy dinner recipe, crescent roll recipes can be completely customized to your liking. Roll out a can of crescent rolls and stuff them with your favorite ingredients. The sky is the limit, and these 25 crescent roll recipes are just the tip of the iceberg!
25 Delicious Crescent Roll Recipes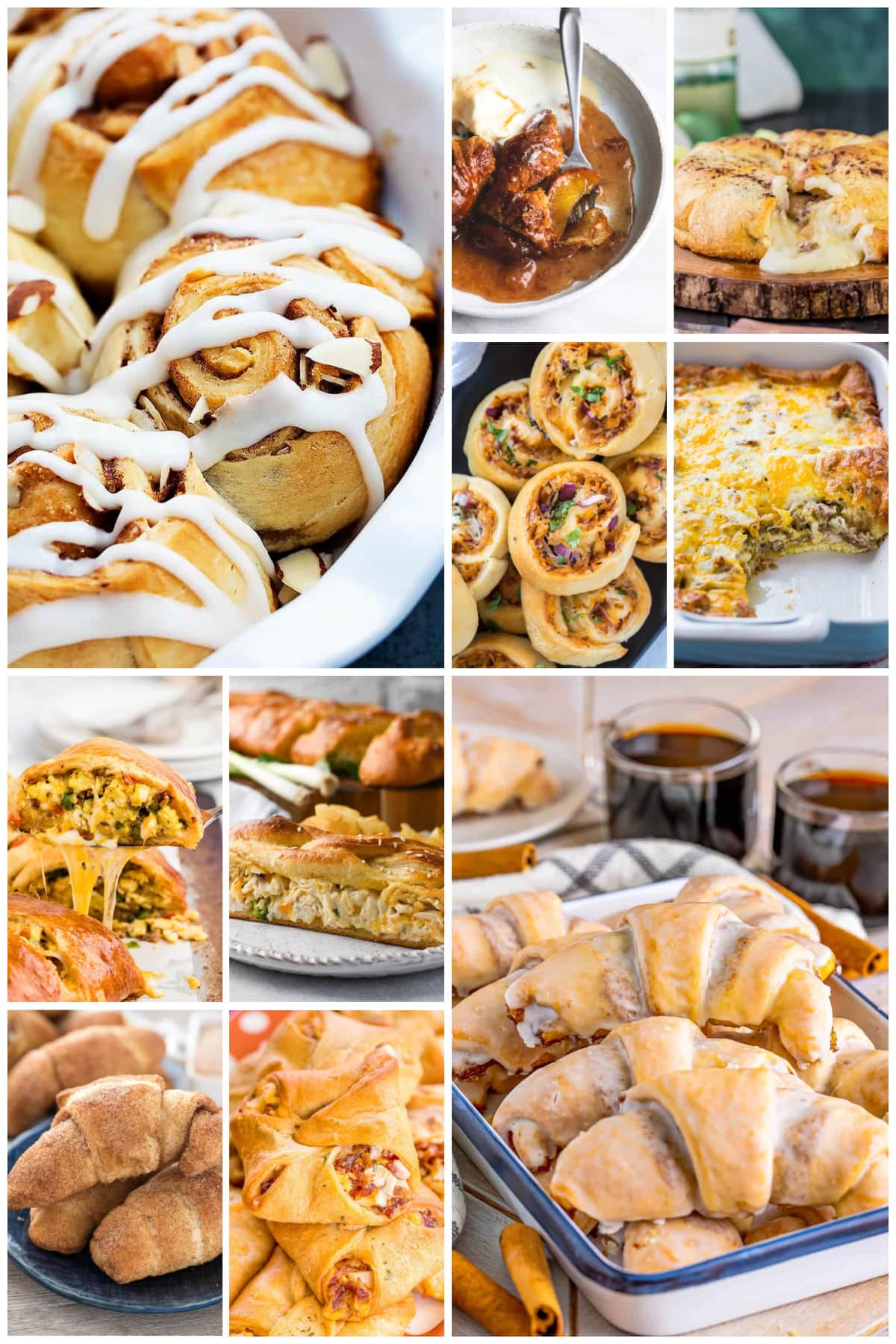 What is crescent dough?
Crescent dough is a layered dough that bakes up light and flaky. Store bought crescent roll dough comes in a can and is located in the refrigerated section near the cookie dough and breadstick dough. Crescent dough is available both in sheet form and in roll form which is pre-cut into triangle shapes. Many brands of store bought crescent roll dough are dairy free.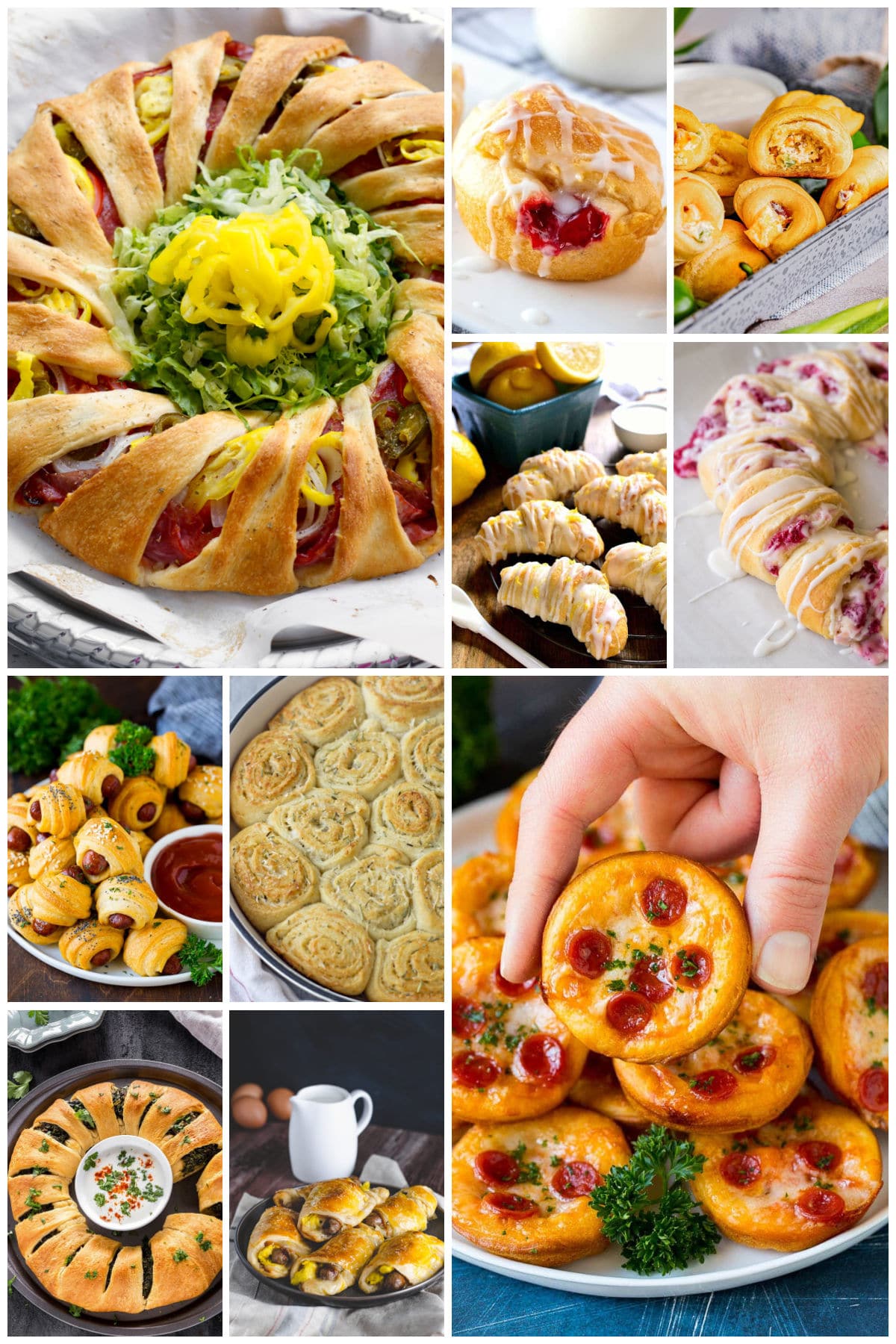 How do you bake crescent rolls?
To bake standard crescent rolls, you will need to roll up each triangle of dough and bend them into a crescent shape. Place the rolls on an ungreased pan and bake at 375 degrees F for 11-13 minutes or until golden brown. Many of these crescent roll recipes call for shaping the dough into different forms, so the bake times may vary.
Can you refrigerate crescent roll dough after opening it?
After the can has been opened, you can store any leftover dough in the refrigerator for 2-4 hours. Be sure to cover the remaining dough with plastic wrap.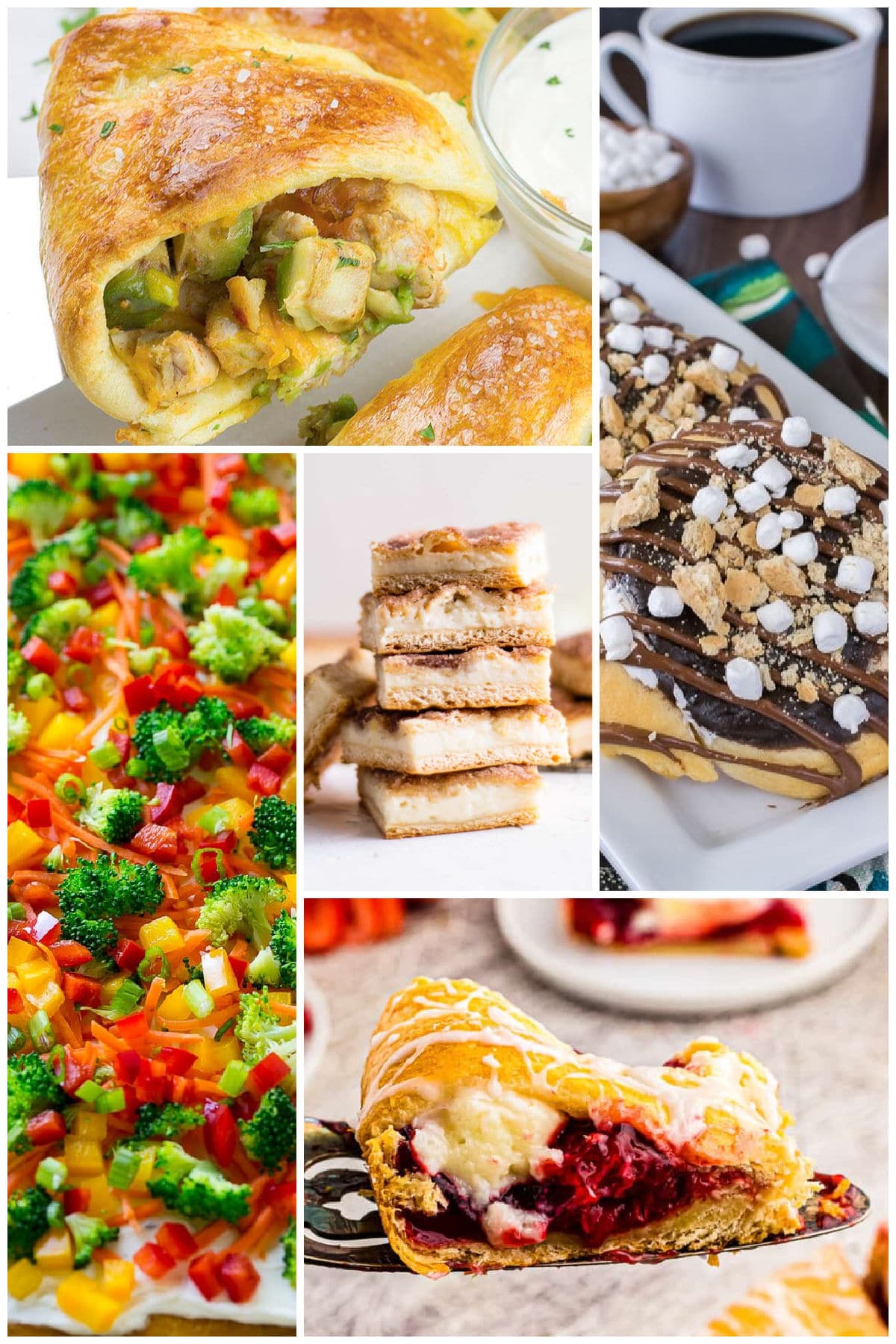 Explore these delicious ways to use crescent roll dough with both sweet and savory dishes. Try these amazing recipes today!