These slow cooker pasta recipes are comfort food classics like mac and cheese, spaghetti and meatballs and beef stroganoff that are all made in the crock pot.
Slow cooker pasta dishes are perfect for a flavorful family meal with minimal work required!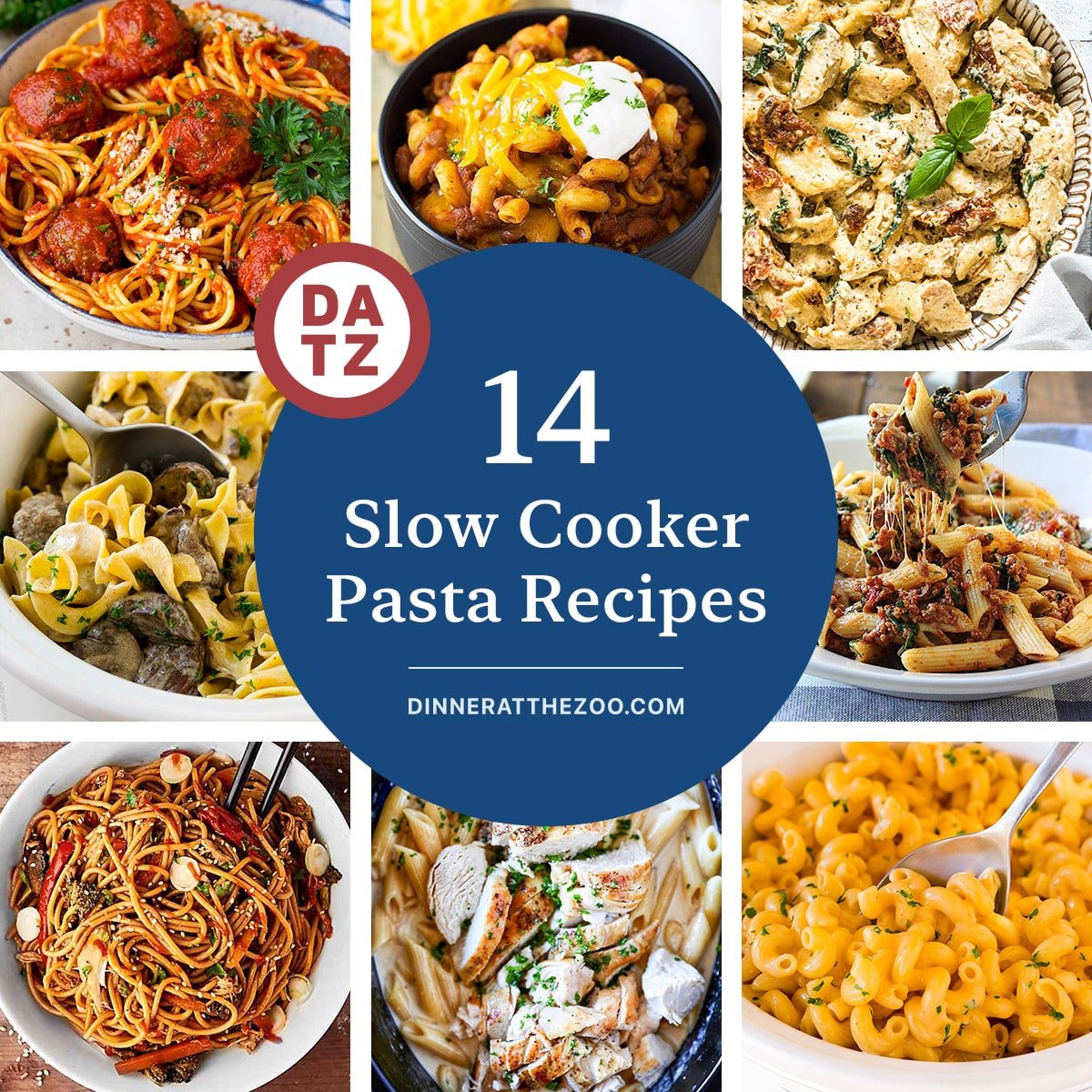 Busy days make deciding what to cook for dinner hard. Sports moms, dance moms, band moms, all types of moms know dinner time can be crazy. Turn to your trusty crock pot to make dinner a breeze.
When you want a recipe that the whole family will love, you can't go wrong with a good pasta! You can toss a pasta together in the crock pot and let it cook until you are ready to eat. No more rushing at meal time to decide what to make! You can be a hero with a crowd pleasing pasta that is simple to make in a slow cooker.
In a slow cooker all the ingredients simmer together to develop rich, intense flavors. When you can make a pasta with all those wonderful flavors, it produces fantastic results!
What are your favorite slow cooker pasta recipes? I've listed 14 of the best crock pot pasta recipes to get you started. You won't believe how good an easy dinner can taste!
14 Slow Cooker Pasta Recipes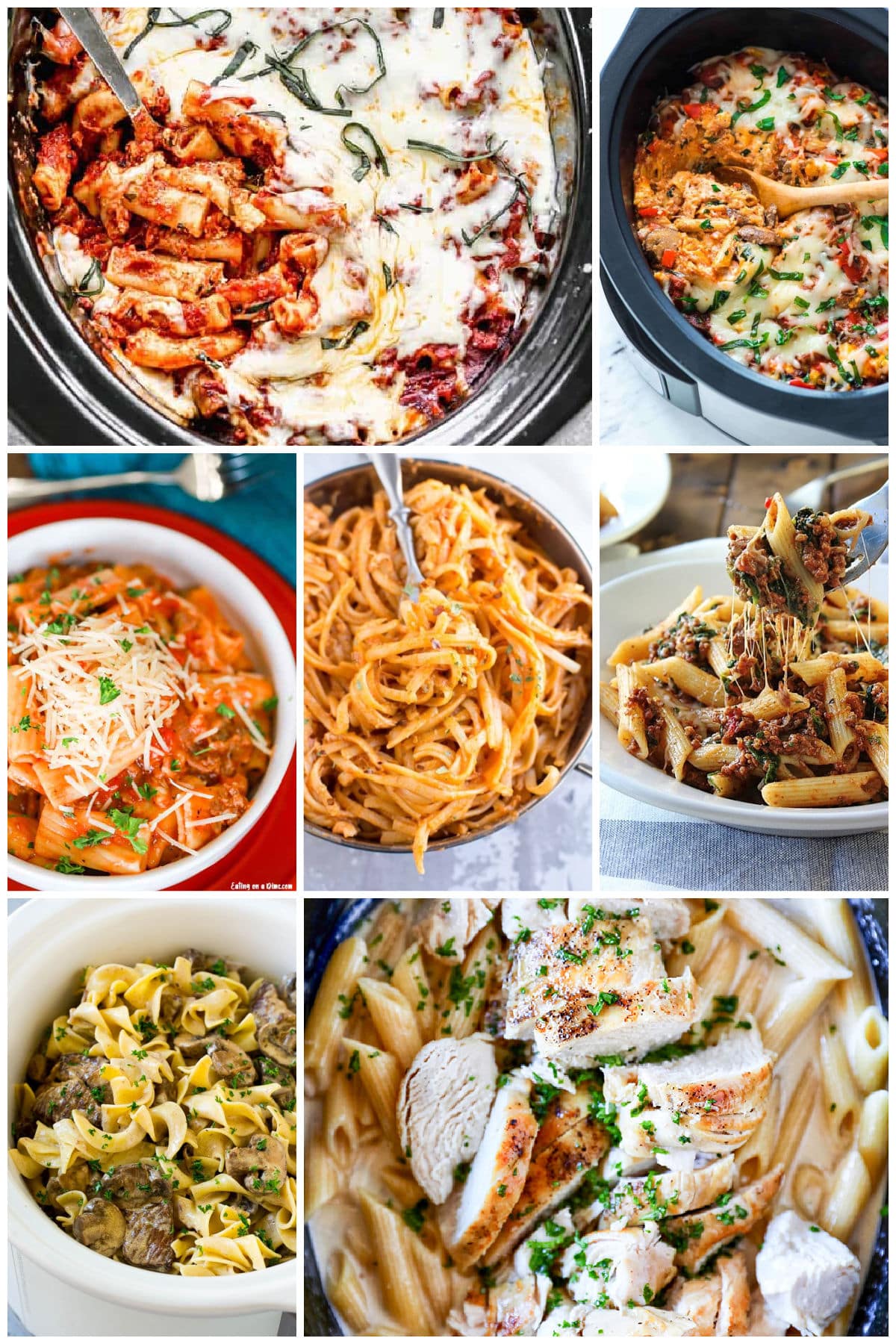 Can you boil pasta in a slow cooker?
Yes, you can cook pasta in a slow cooker. The key is to make sure the pasta is added at the end of the cook time so that it doesn't absorb too much liquid and get mushy. Typically pasta is added to the slow cooker about 15-20 minutes before the end of the cooking time.
Can you cook pasta ahead of time?
You can make many of these slow cooker pasta recipes in advance and reheat them before you plan to serve. Garnishes such as fresh herbs should be added after reheating the pasta. You can reheat the pasta by warming it in a pan on the stove or using a microwave. Alternatively, you can use the "keep warm" function on your slow cooker at the end of the cooking time.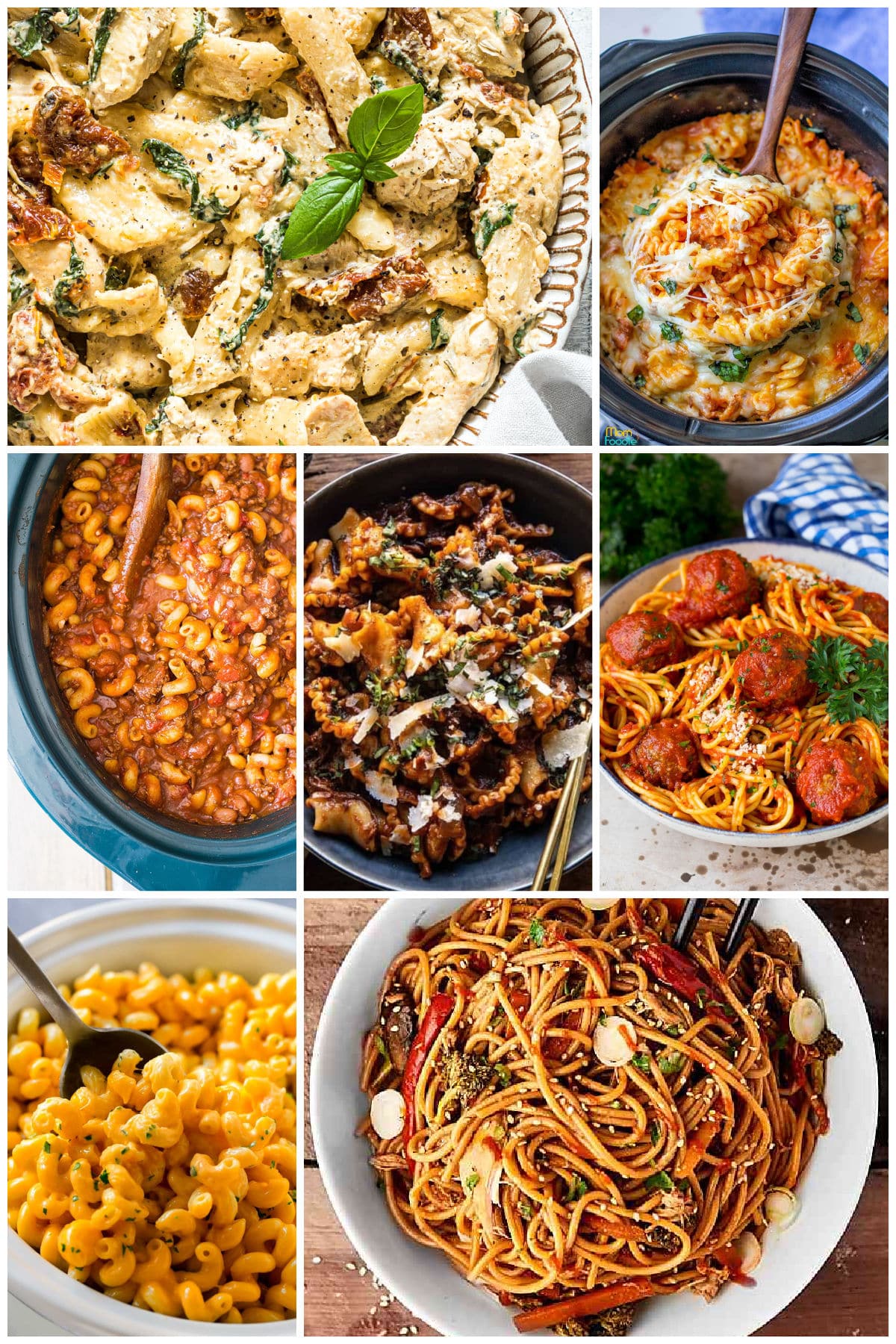 It's amazing how many different kinds pastas you can make in a slow cooker. When you want a delicious pasta dinner that is simple and flavorful, try one of these wonderful slow cooker pastas!