A selection of easy no bake cookie recipes including classic no bake chocolate cookies, haystack cookies, turtle cookies and more!
Try these quick and easy desserts when you don't have any oven space, or you don't want to heat your oven!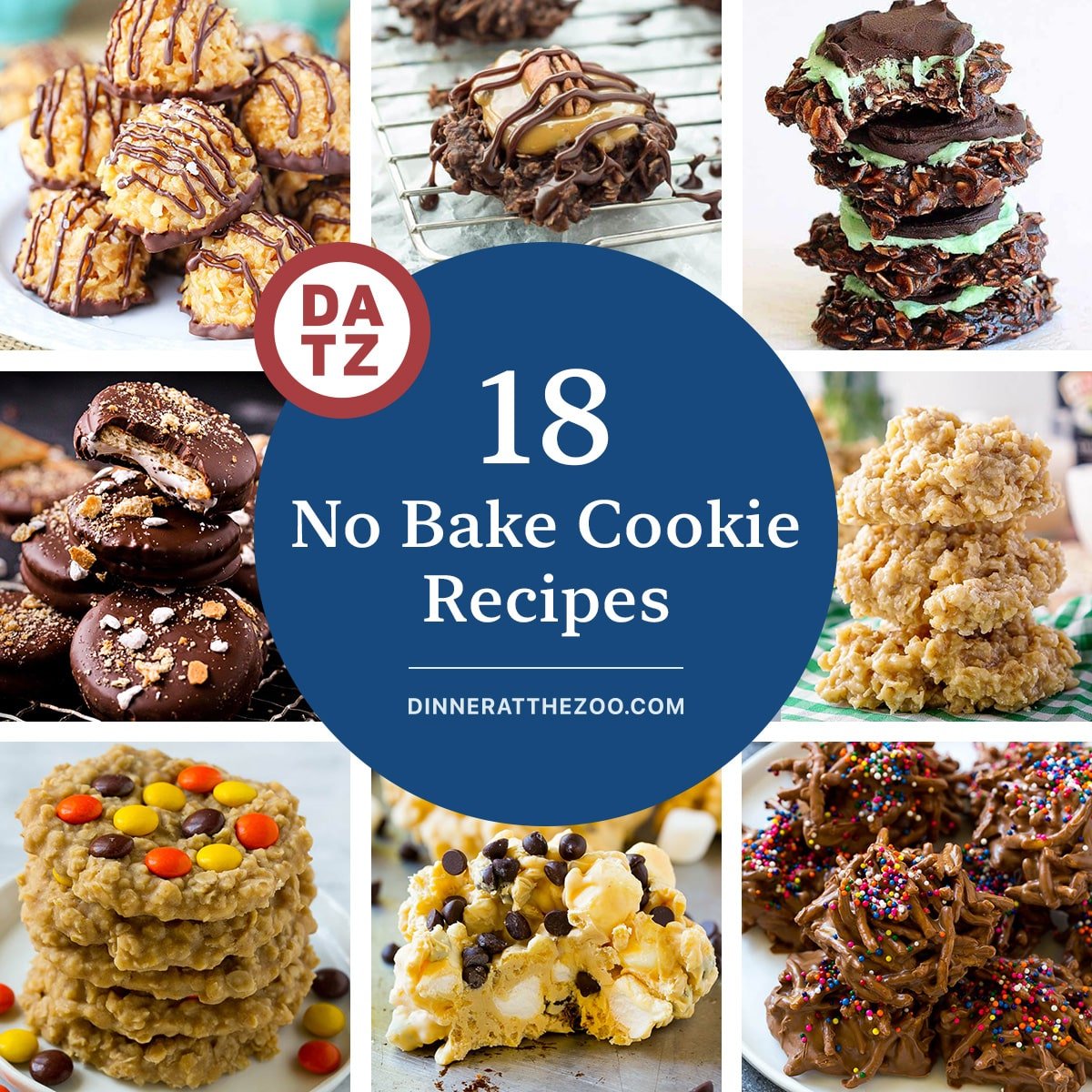 Every holiday my kitchen is a madhouse. When my oven is filled with savory dishes for everyone to enjoy, I can run out of oven space for desserts. That's when I turn to my favorite no bake cookie recipes. They let me make amazing desserts right on the stove.
No bake cookie recipes are in huge demand right now. They can be made ahead of time on the stove which frees up your oven for other recipes. You can even put one of your older children in charge of the no bake cookies, which will allow them to be more involved, and you can work on other items from the "to-do" list.
I absolutely love how simple these cookies are. Most of the time they are an easy cleanup (doesn't everyone like an easy clean up during the holidays?) and can be stored in a covered container until they are needed.
I have gathered a great list here of what I consider to be the best no bake recipes. The photos really do not do these recipes justice. Just wait until you make them and take that first bite. You may not share the rest with anyone, but rather hide them for a mom-moment later in the week. Your secret is safe with me. I do it too!
Here are the fantastic no bake desserts you're looking for. Give them a try and let me know which is your favorite in the comments below.
18 No Bake Cookie Recipes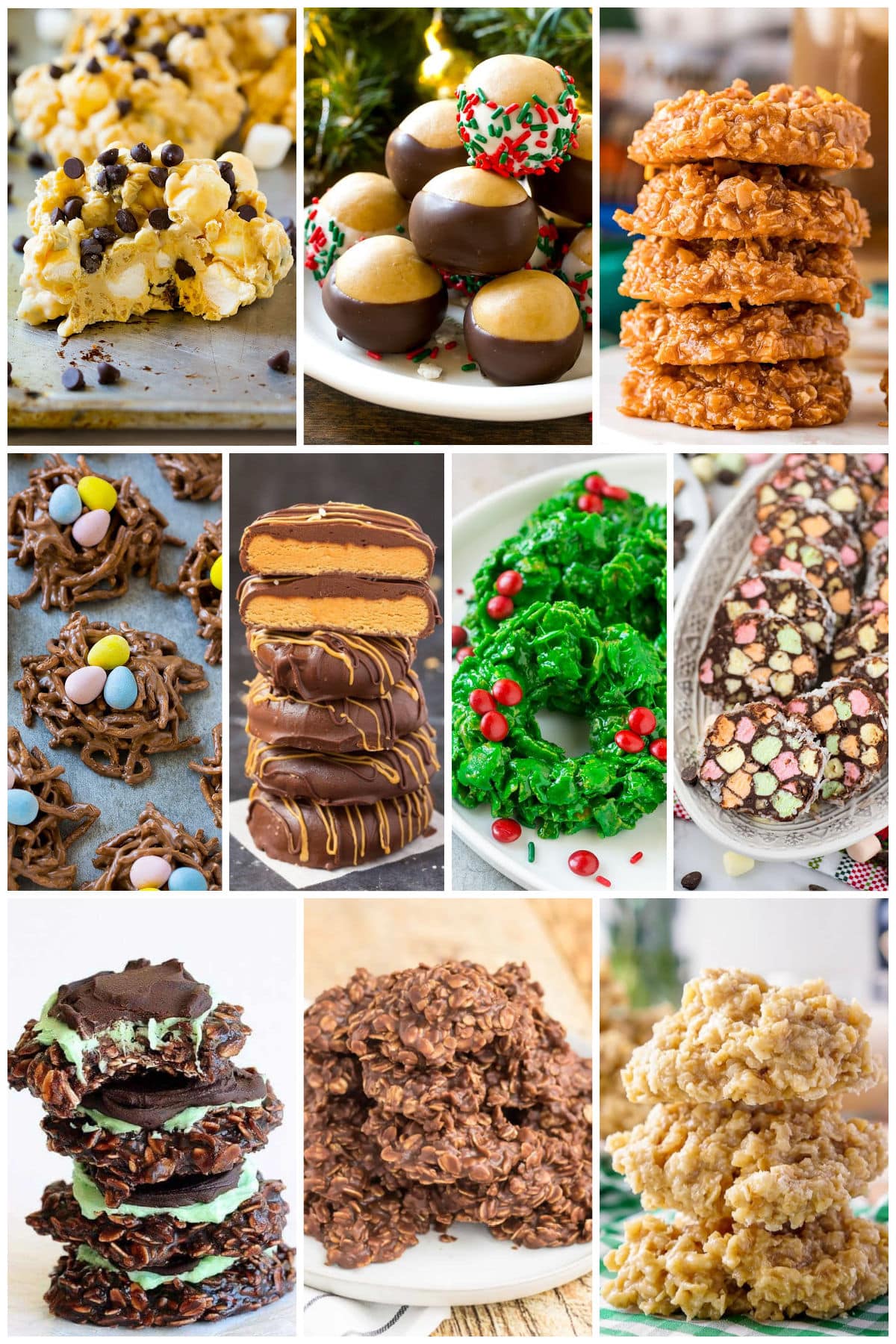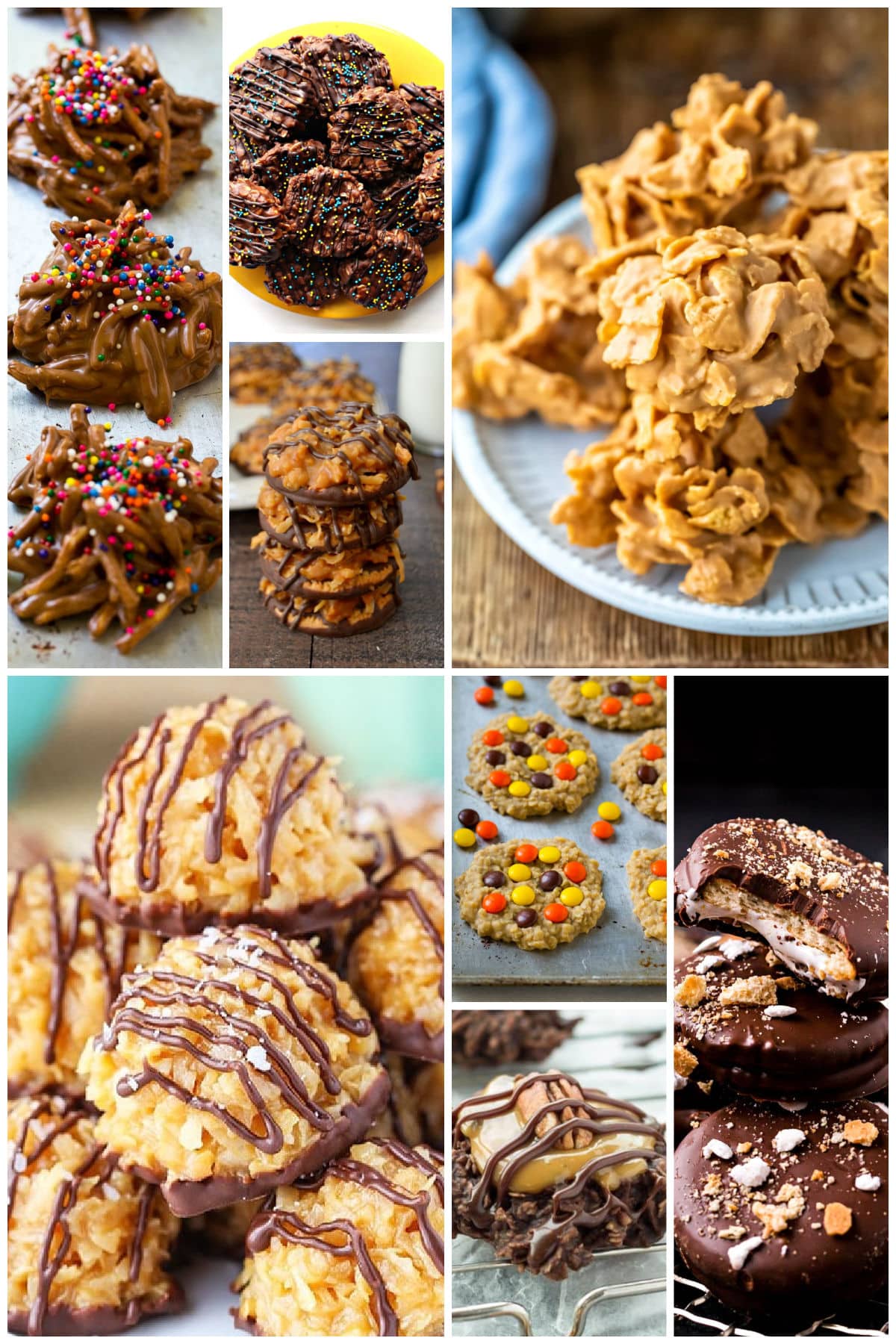 These recipes are perfect for entertaining or a quick treat at home. Give your oven a break and give these no bake recipes a try!