A selection of no bake cookie recipes including oatmeal cookies, peanut butter cookies, chocolate cookies, macaroons, pumpkin cookies and more! The perfect quick and easy dessert options for any occasion.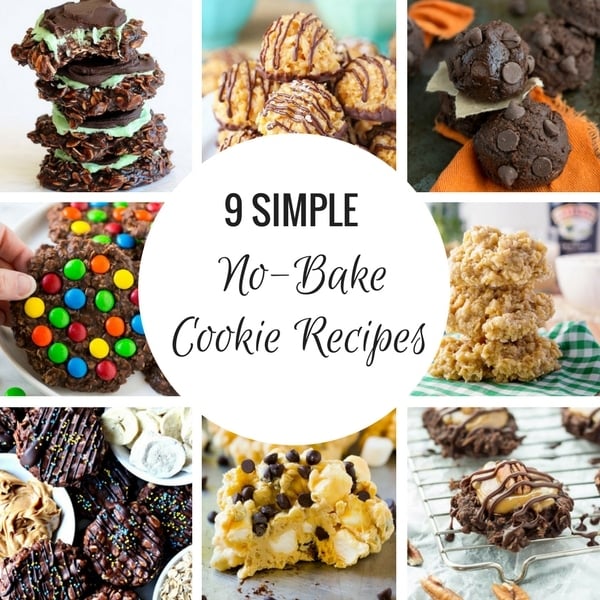 The holidays are almost here, and we all know this means our kitchens will be a madhouse. While your ovens are filled with holiday recipes for the dinner you chose to host or even the perfect side dish recipe that compliments your main entree, you won't have to worry about baking the desserts!
No bake cookie recipes are in huge demand right now. They can be made ahead of time, which frees up your oven for more pressing items. You could even put one of your older children in charge of the no bake cookies which will allow them to be more involved and you can work on other items from the "to-do" list.
I absolutely love how simple no bake cookies are. Most of the time they are an easy cleanup (doesn't like an easy clean up during the holidays?) and can be stored in a covered container until they are needed.
I have gathered a great list here of what I consider to be the best no bake cookie recipes. The photos really do not do these recipes justice. Just wait until you make them and take that first bite. You may not share the rest with anyone, but rather hide them for a Mom-moment later in the week. Your secret is safe with me. I do it too!
Without further ado, let me get to the fantastic recipes you're looking for. Here are your 9 Simple No Bake Cookie Recipes for this holiday season and years to come. Enjoy!
9 Simple No Bake Cookie Recipes
1 – No Bake Peanut Butter Cookies
2 – Fudgy Mint Chocolate No Bake Cookies
3 – No Bake Pumpkin Brownie Cookies
4 – Irish Cream No Bake Cookies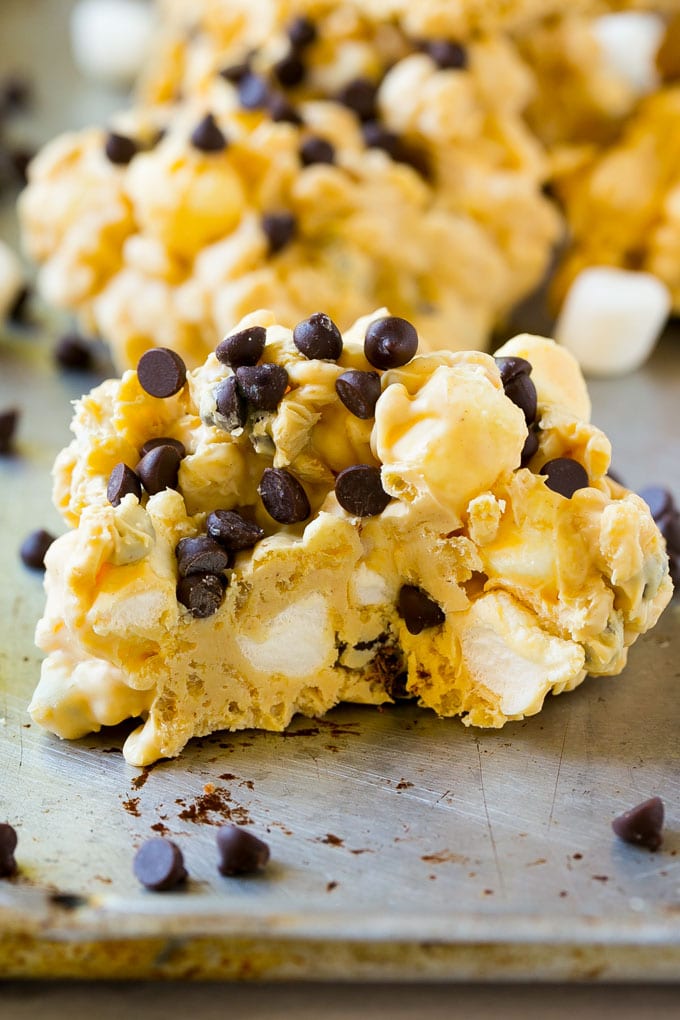 6 – No Bake Chocolate Peanut Butter Banana Cookies
7- No Bake Salted Caramel Coconut Macaroons
9 – No Bake Nutella Cookies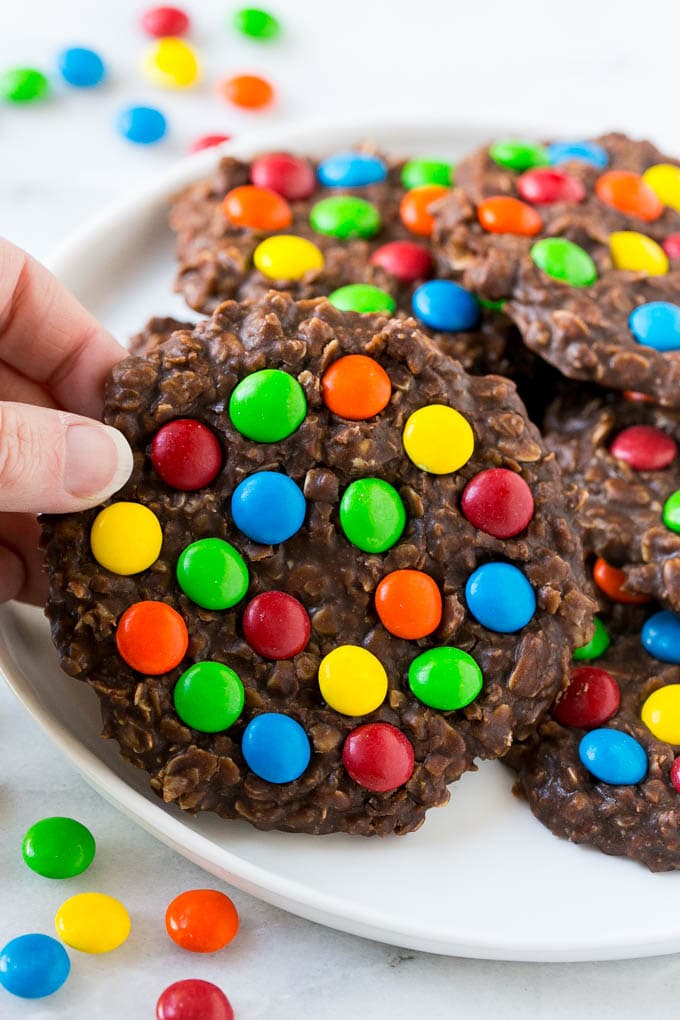 These no bake nutella cookies are as pretty as they are delicious! These cookies use pantry staples to create a rich and fudgy treat. The candy coated chocolates on top can be swapped out with holiday colored candies if you're making these for Christmas or some other holiday. You can make these cookies as big or small as you like. You'll want to work quickly when pressing the candies on top of the cookies so that they have time to stick before the batter hardens, it's a great job for the kids. These nutella no bake cookies are perfect for any special occasion!
No Bake Nutella Cookies Video
No Bake Nutella Cookies
Makes 12
1 1/2 cups sugar
6 tablespoons butter
6 tablespoons milk
1/4 cup cocoa powder
3/4 cup Nutella
2 1/4 cups quick cooking oats
3/4 cup candy coated chocolates such as M&M's
Place the sugar, butter, milk and cocoa powder in a saucepot over medium heat. Stir until butter is melted. Bring to a boil and boil for 1 minute exactly.
Remove the pot from the heat and stir in the Nutella until smooth. Add the oats and stir until thoroughly combined.
Drop 2 tablespoon sized dollops of the dough onto parchment paper, waxed paper or a silicon nonstick baking mat. Quickly press the candies onto the tops of the cookies.
Cool completely until cookies are set. Cookies may be stored at room temperature in an airtight container for up to 3 days.