Here are 20 delicious and unique corn on the cob recipes including lemon pepper, Mexican street corn and bacon wrapped corn on the cob.
Corn on the cob is the epitome of summer food – while it's always great plain or with a little butter, these 20 fabulous recipes take corn on the cob to a whole new level!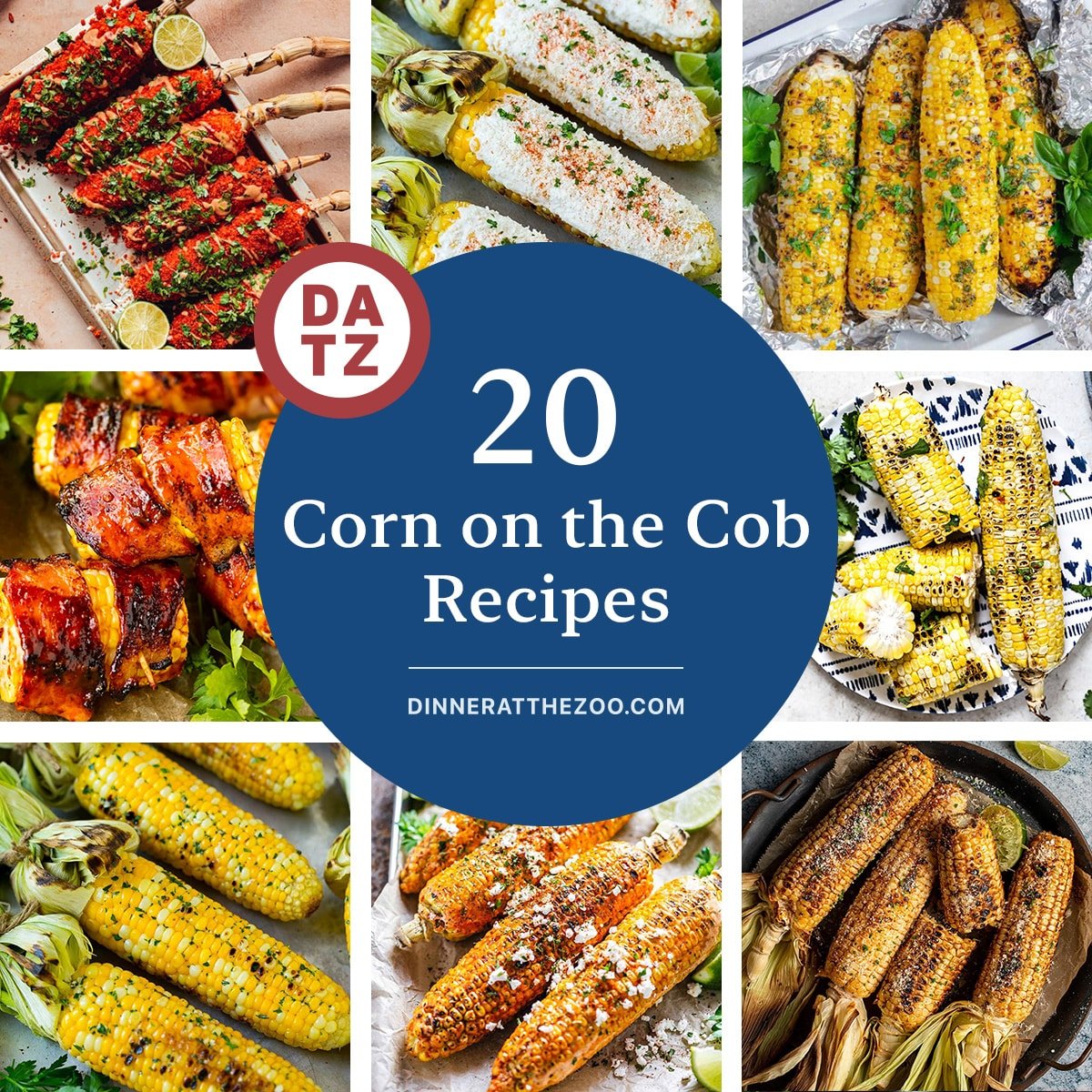 Whether you are feeling the summer heat or having a little outdoor entertaining fun year-round, you can't beat fresh, sweet corn on the cob! Now, I'm sure you've boiled corn on the cob plenty of times, but what about trying something new? There are so many great ways to cook corn that will turn up the flavor!
Corn on the cob is one of my favorite summer foods – it's delicious, easy to make, and always fun to eat, especially for the kids! I've collected some of the very best corn on the cob recipes to share with you today.
One way to give your corn a great bold flavor is to bring the heat with recipes like spicy ancho grilled corn and Flaming Hot Cheetos elote.
Don't forget that you can enjoy corn with delicious seafood like my low country boil and classic seafood boil with shrimp, lobster, clams and more!
Get your grill on with cilantro lime corn and Mexican street corn. But you don't have to just grill. You can even cook up some cobs in a toaster oven, an Instant Pot or an air fryer. There are so many delicious options!
From Cajun style to bacon and cheddar, there's a recipe that will appeal to all of the corn lovers in your life. Enjoy these amazing corn on the cob recipes!
20 Corn on the Cob Recipes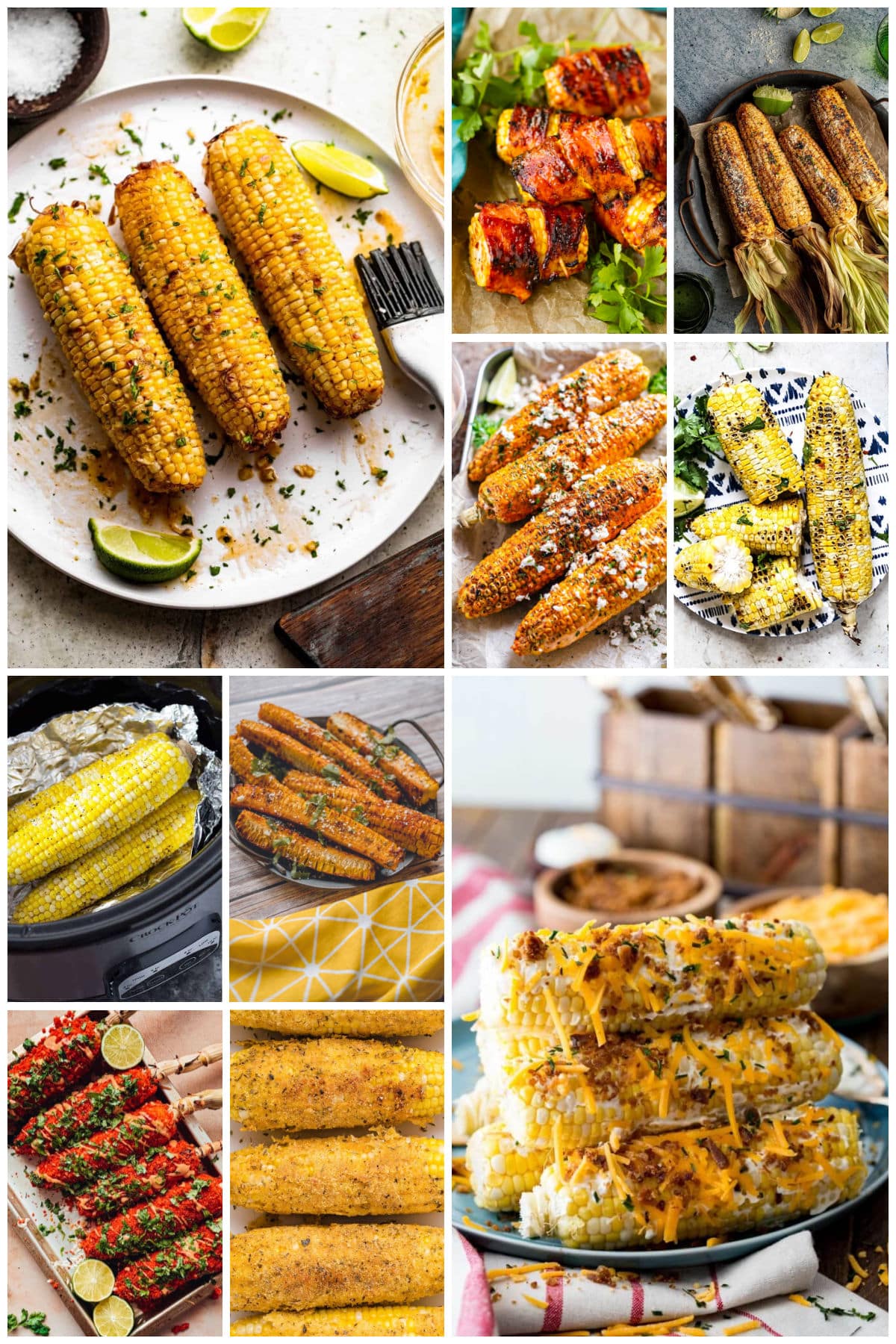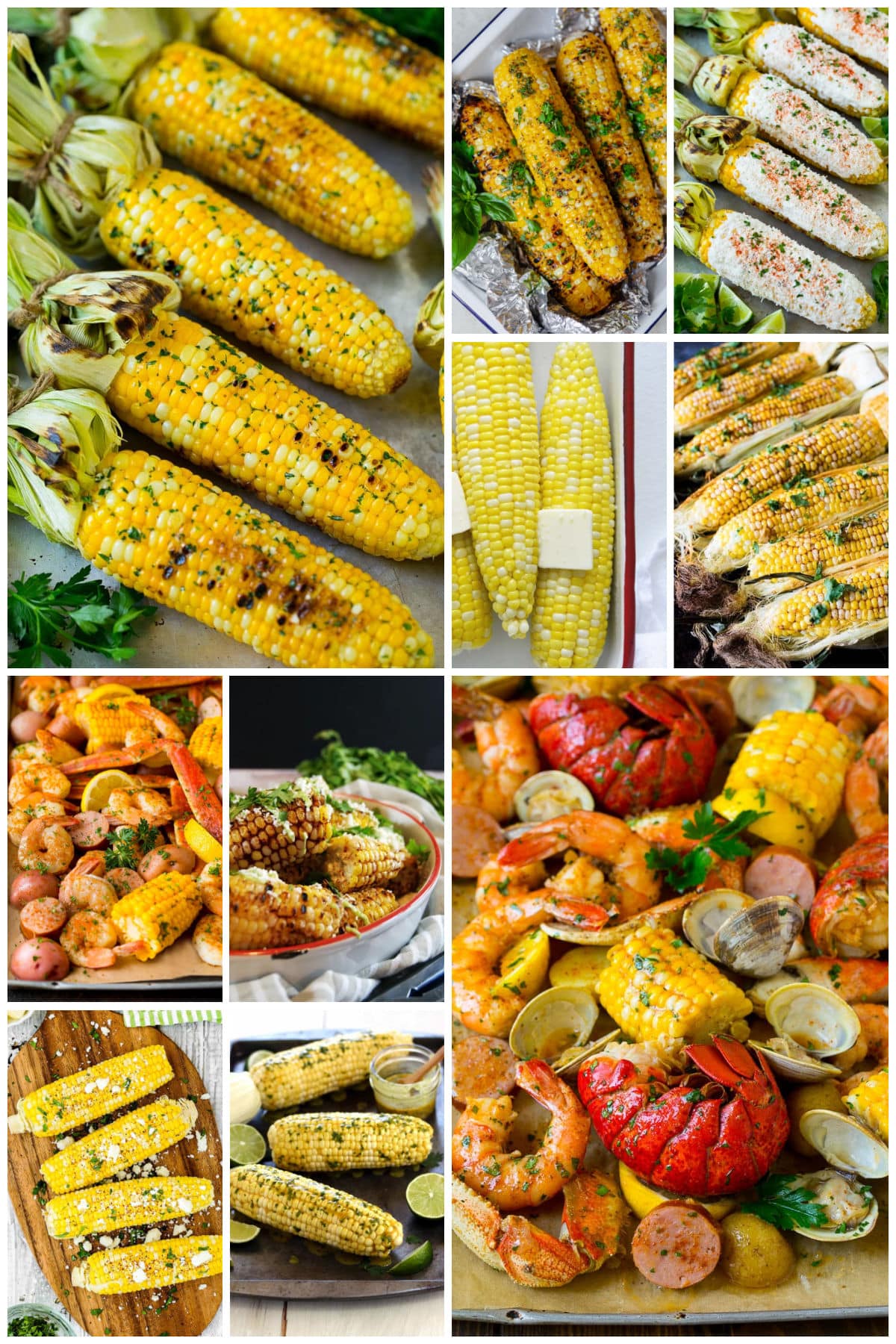 You can't go wrong with this variety of fantastic corn preparations. There's something for everyone with these unique and delicious recipes. Try some amazing corn dishes today!