This shop has been compensated by Safeway. All opinions are mine alone. #StockUpOnDelMonte #Safeway #CollectiveBias
Need dinner in a hurry? This quick and easy chicken taco soup can be made from start to finish in 25 minutes. It's full of chicken, vegetables, corn and black beans and is finished off with your favorite taco fixings!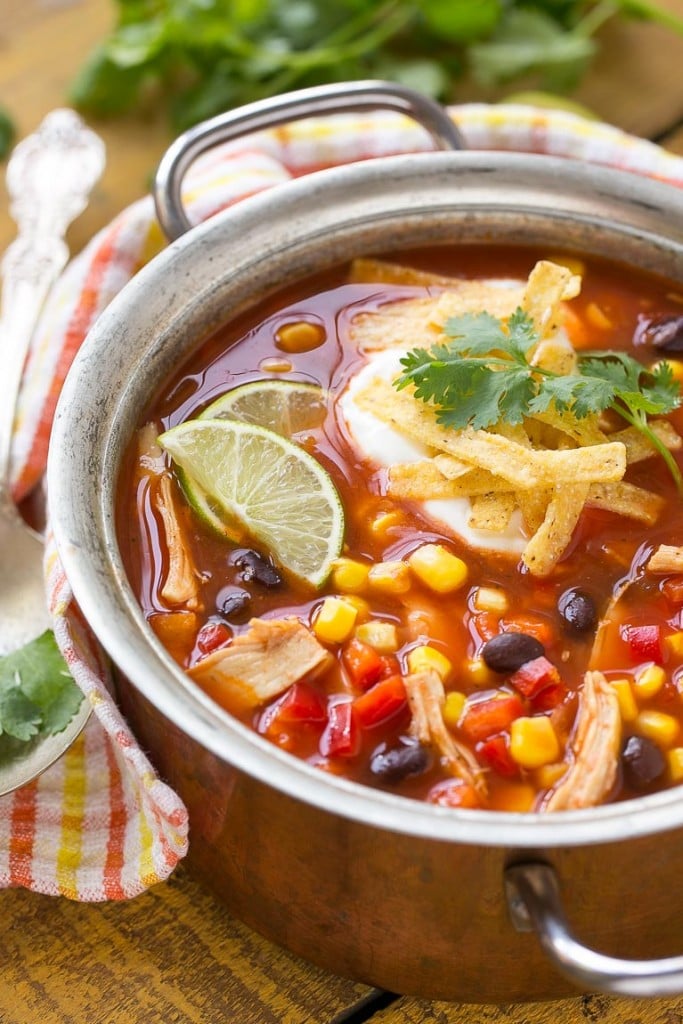 I am a big fan of meal planning, it tends to make dinner time less stressful. That being said, it doesn't always happen around here. There are plenty of times when I have a plan in place but something comes up – I forget to defrost meat, the kids are sick, the day is busier than planned. Those are the times when I am so happy that I keep a well stocked pantry. It's not difficult to throw together a simple yet satisfying meal when you have the basics on hand. Some of my pantry basics are brown and white rice, a few types of pasta, nuts, olive oil, chicken broth and canned fruit and vegetables. When I see a sale on pantry items I stock up so that I always have options at dinner time. This quick and easy chicken taco soup relies on kitchen staples to get dinner on the table in a flash.
This soup starts with pre-cooked chicken – it can be rotisserie chicken, left overs, chicken from the deli counter, whatever works best for you. An onion and bell pepper get cooked in a pot and then the chicken goes in along with my helpers from the pantry – a can of Del Monte Stewed Tomatoes, a can of Del Monte Golden Sweet Corn, a can of Del Monte Tomato Sauce and a can of black beans. That's a lot of cans! I mean that in the best possible way, because it significantly cuts down on prep time. I also like that the stewed tomatoes are cooked with aromatics like celery and onion – it makes this soup taste like it's been cooking for an hour when really it cooks for just 15 minutes.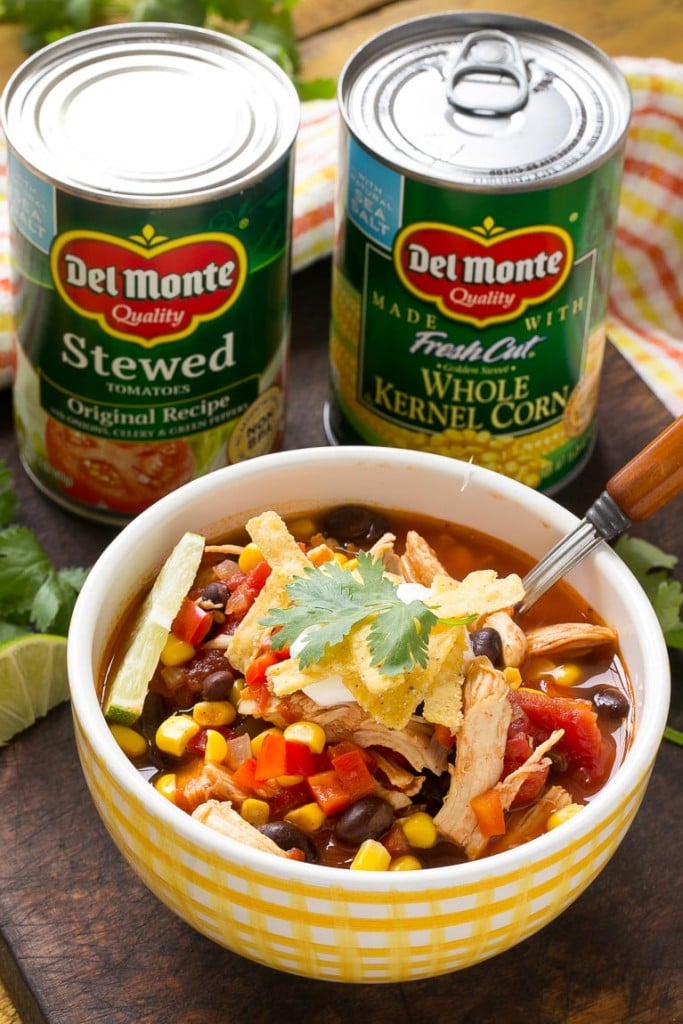 Once your soup is made, it's time for the fun part – the taco toppings! You can set out all of your toppings and let the family make their own creations – some of my favorites are shredded cheese, sour cream, tortilla chips and avocado.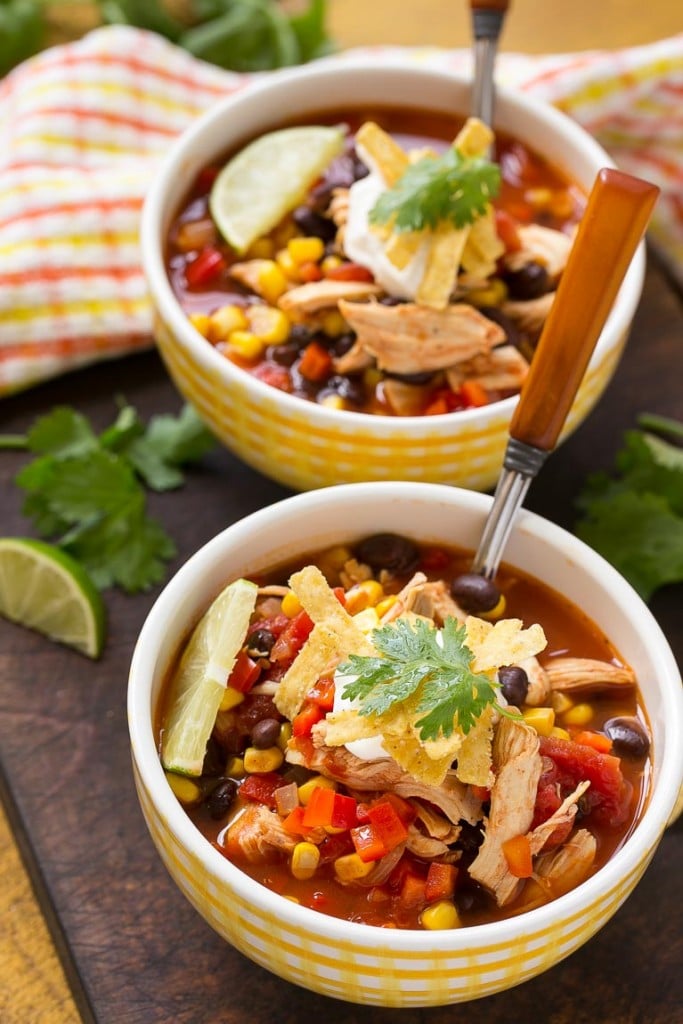 I buy my canned Del Monte tomatoes and corn at my local Safeway. The corn is located in the vegetable aisle and the tomato products are in a different aisle near the pasta.
This quick and easy chicken taco soup has quickly become a family favorite, the kids love that they can make their own creation with all the taco toppings and I love that it's ready in 25 minutes! What are your go-to solutions for quick dinners with pantry staples? Check the Safeway Ad to see what other items you can stock up on for quick and easy meals.
Still hungry? Follow Dinner at the Zoo on Facebook, Twitter, Instagram and Pinterest for more great recipe ideas!