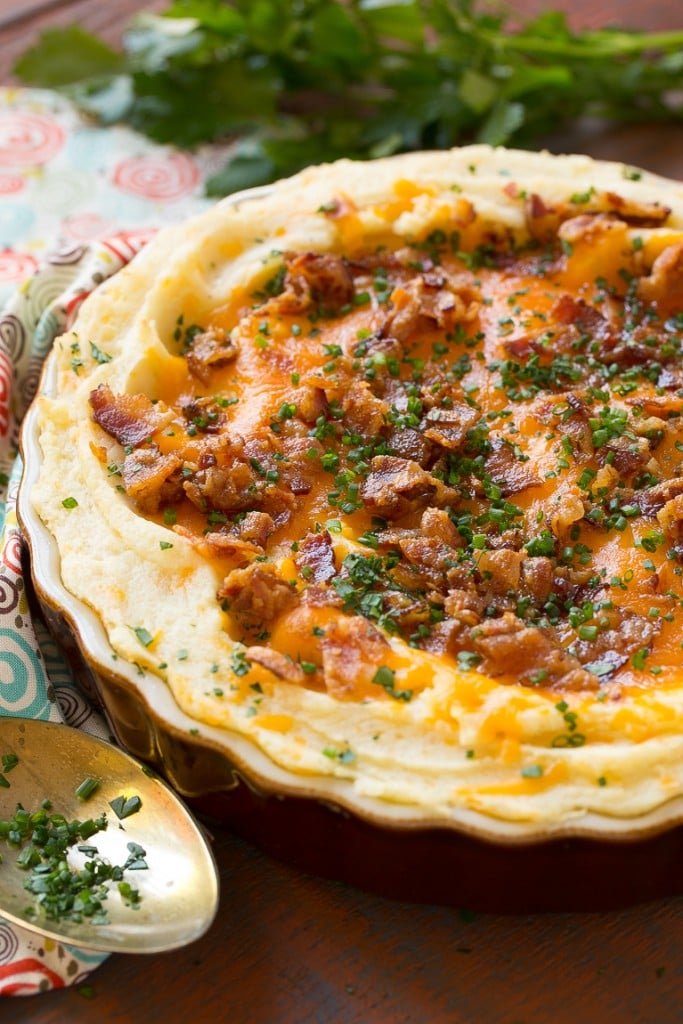 This make ahead loaded mashed potato casserole is full of bacon, cheese, sour cream and chives – it's the perfect no-fuss side dish for a holiday meal.
In my family I am always put on mashed potato duty. I've made them so many times that I have it down to an exact science. But sometimes I want something a little more interesting than your standard mashed potatoes. This loaded mashed potato casserole jazzes up plain potatoes by adding everyone's favorite baked potato toppings to the mix.  Best of all, you can make the entire casserole a day in advance and just pop it in the oven to bake before it's time to eat.
The base of this casserole is sour cream mashed potatoes. Everyone seems to have preferences in terms of how they mash their spuds – some people like it chunky, others like it smooth. I prefer a smoother potato and I use a ricer to make sure there are no lumps left behind. If you don't have a ricer, not a problem – this recipe also works with a traditional potato masher or you can even use your mixer (but never the food processor)!
I added cheddar cheese to the mashed potatoes, because no one ever complained about too much cheese! I finished the dish off with more cheese, plenty of bacon and fresh herbs.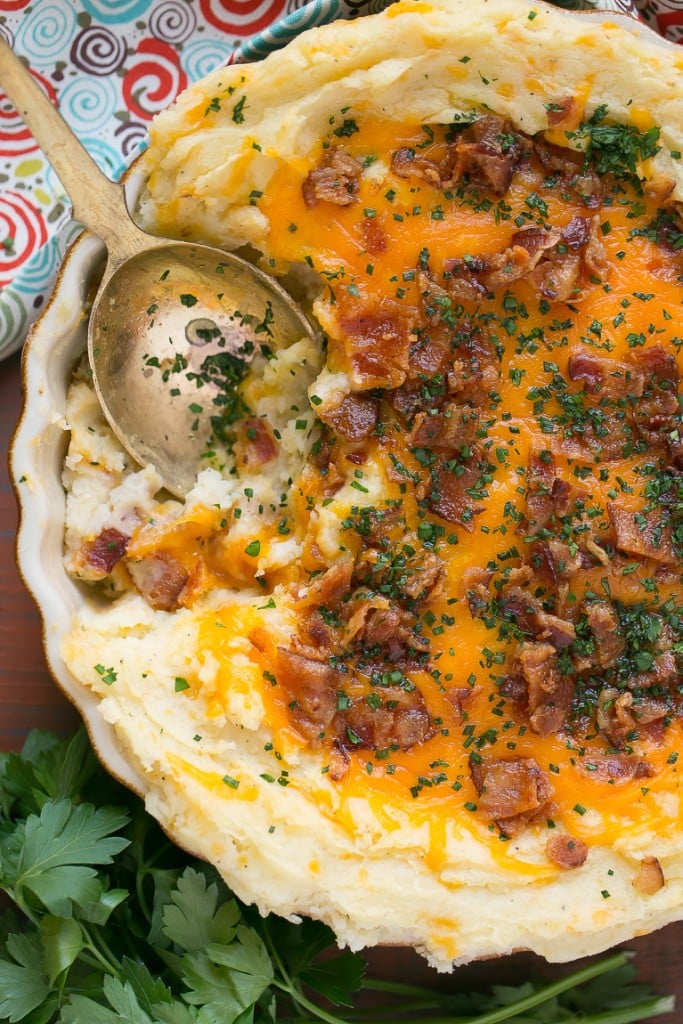 Whether it's for a special occasion or a busy weeknight this loaded mashed potato casserole is a real crowd pleaser. It's a great way to elevate mashed potatoes from an ordinary side dish to something extra special without a lot of effort!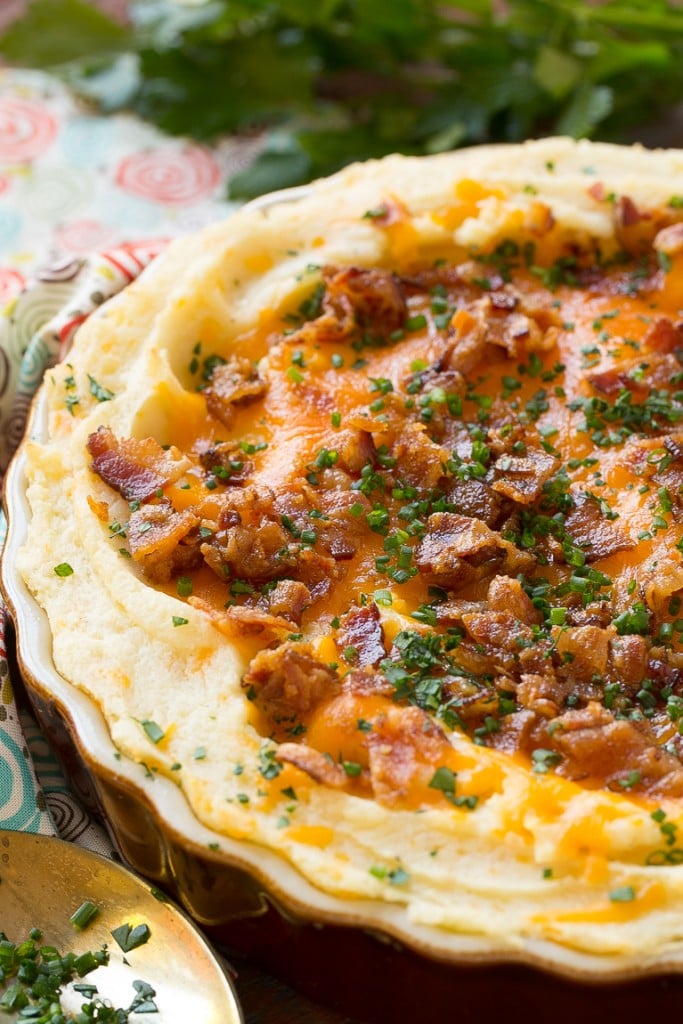 Still hungry? Follow Dinner at the Zoo on Facebook, Twitter, Instagram and Pinterest for more great recipe ideas!