With Thanksgiving coming, try these leftover turkey recipes that will turn extras into delicious meals. There are so many great options like turkey tetrazzini, turkey salad and turkey pot pie soup. Make your scraps scrumptious with these recipes!
From sandwiches to soups to casseroles, there are so many great leftover turkey recipes that you have to try!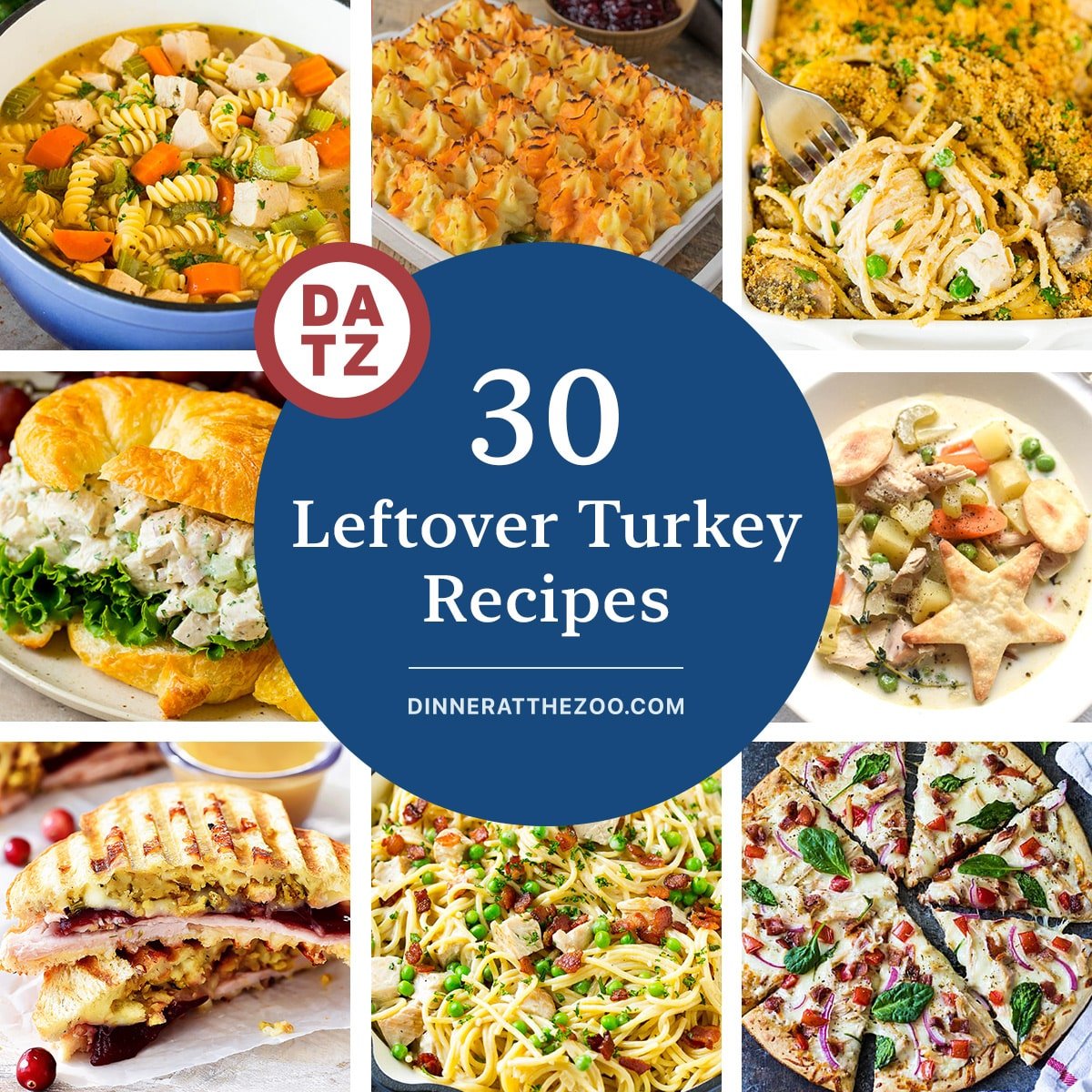 Tired of the same old leftovers and need a change? I have just the thing for you. With these fantastic leftover turkey recipes, your taste buds will be asking for more. Make the perfect holiday turkey and of course, save your leftovers!
While holiday meals are great, sometimes the leftovers can be even better the next day! Whether you're looking for something lighter like a salad, or a unique dish like a Thai curry, I've got you covered.
Many of these meals you can prep in advance and freeze. It's a great way to make dinner planning easy for those busy nights full of of sports and errands.
Do you have some favorite leftover turkey recipes? I'd love to hear about it in the comments.
30 Leftover Turkey Recipes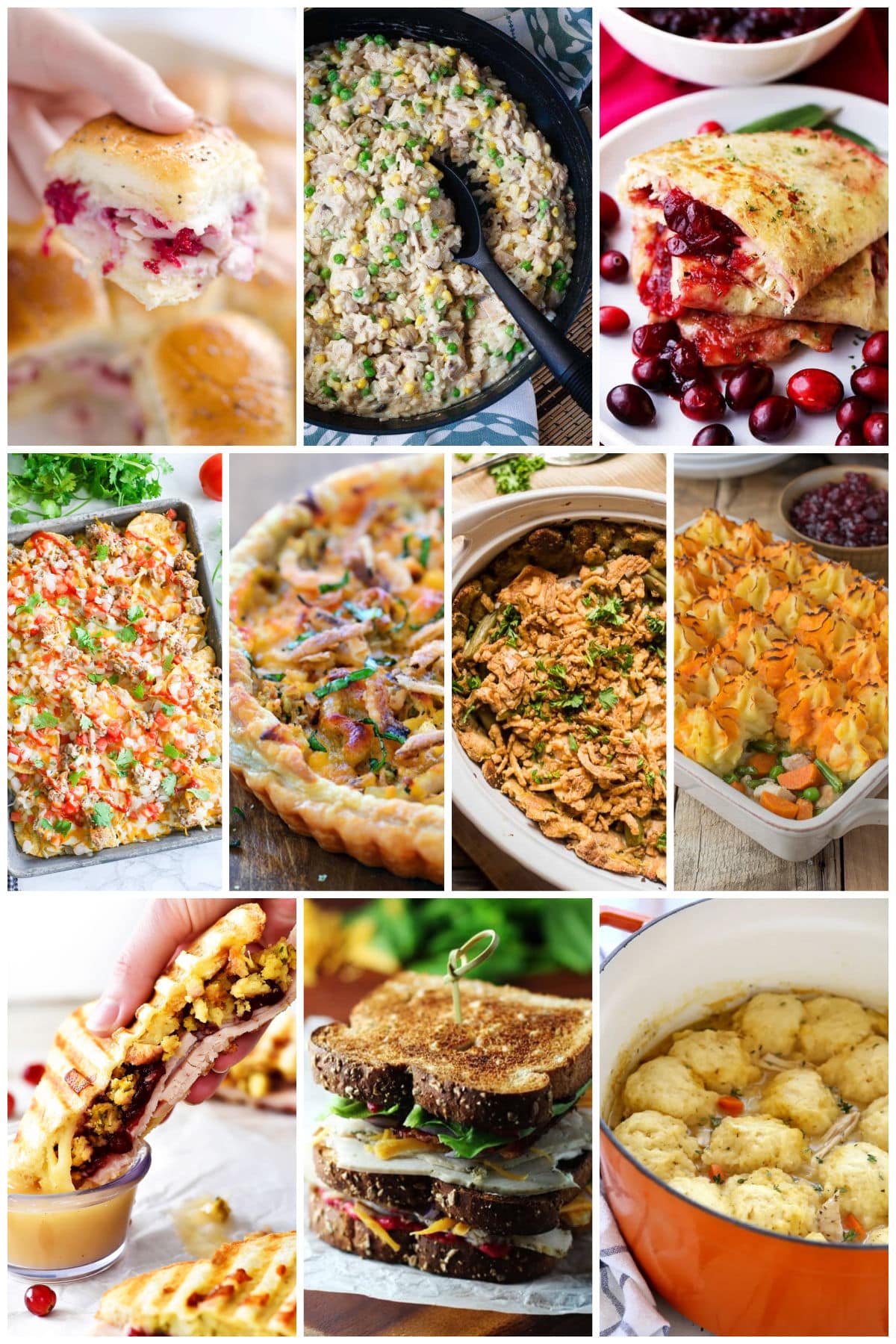 How long does cooked turkey last?
Cooked turkey will stay good in the refrigerator for 3-4 days, and can last in the freezer for up to 4 months. I typically freeze any leftover turkey after the first few days, and I package it in 2-3 cup portions so that I can thaw exactly what I need for the recipe I'm making.
How do you store leftover turkey?
The easiest way to store leftover turkey is to slice it from the bird and store it in an airtight container in the refrigerator. If you're planning to freeze your turkey, I recommend cutting it into bite sized pieces and storing it in freezer bags until you're ready to use it.
How do you reheat leftover turkey?
The simplest way to reheat leftover turkey is to place the slices in a baking dish covered with foil, then bake at 275 degrees F for 5 minutes per pound, or until a thermometer registers 130 degrees F.
Use these recipes to inspire you to make the most of your leftover turkey. Look at turkey in a new way and see how delicious it can be!