A list of popsicle recipes including fruit popsicles like key lime, cocktail popsicles like strawberry sangria and creamy popsicles like raspberry cheesecake. The perfect way to cool off on a hot summer day!
Everyone loves a popsicle when it's hot outside, but homemade popsicles are the very best treats of all! There are dozens of options to make your own popsicles that your family will enjoy all season long.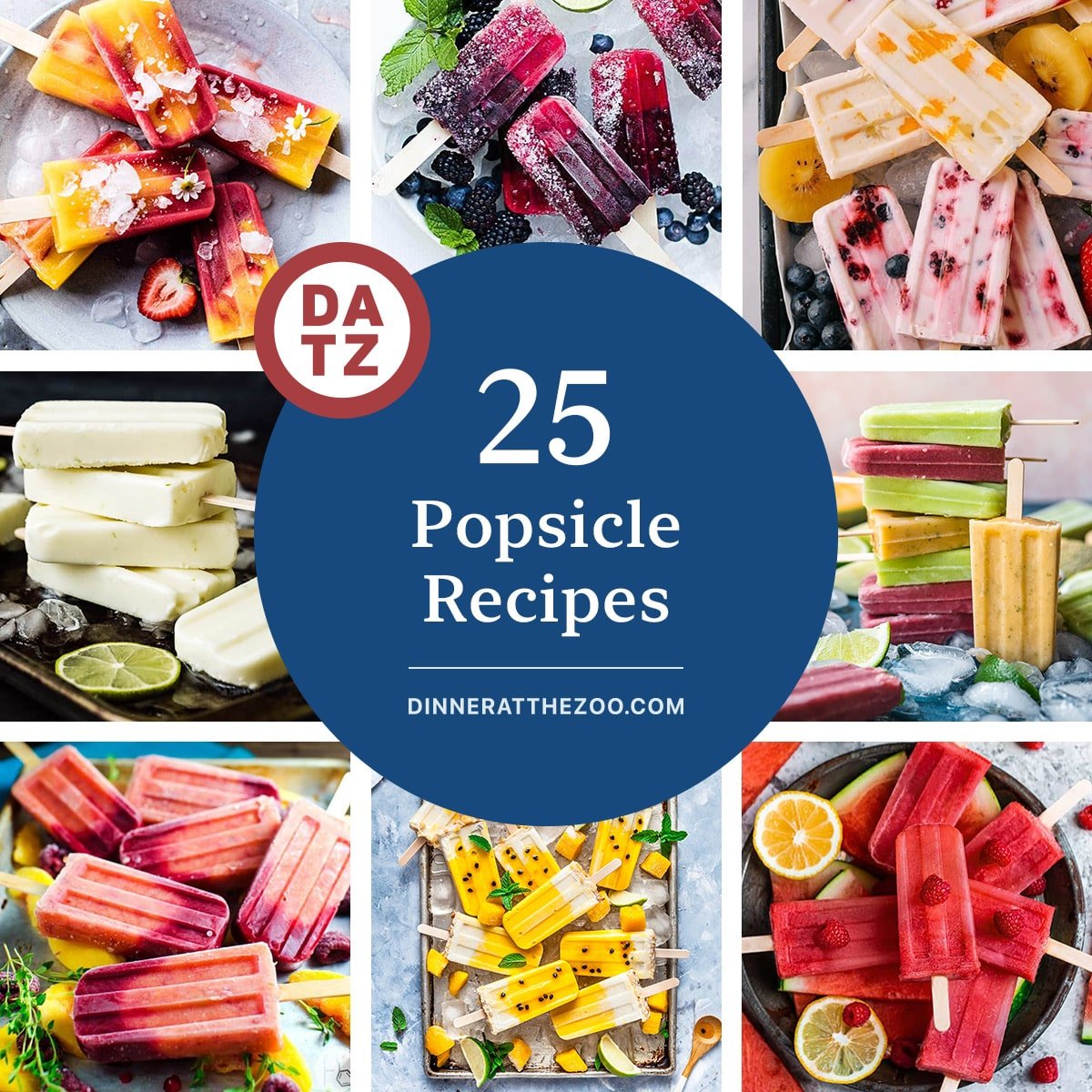 Popsicles seem to be the all-time favorite kid snack for the summer. Not only are they refreshing and cool, but they help keep everyone hydrated as well. We love popsicles around here, so these popsicle recipes are summertime must-haves in our family.
I have put together this list of 25 popsicle recipes which should help you get through the summer. I love how vibrant the colors are and that the flavor combinations are so creative. We have some that are super easy to make, and ones that are a little more detailed, but they all will taste amazing.
For a more indulgent treat, try some of the creamy popsicles. They are smooth and rich and sure to be a hit!
Popsicles aren't just for kids – there are some cocktail popsicles on the list too for the adults that need a little refreshment!
What flavor combinations will you come up with this summer? Let the kids mix and match flavors and fruits and see what they end up with. Creativity in the kitchen always produces so many memories, so grab the camera and enjoy your custom popsicle recipes.
25 Refreshing Popsicle Recipes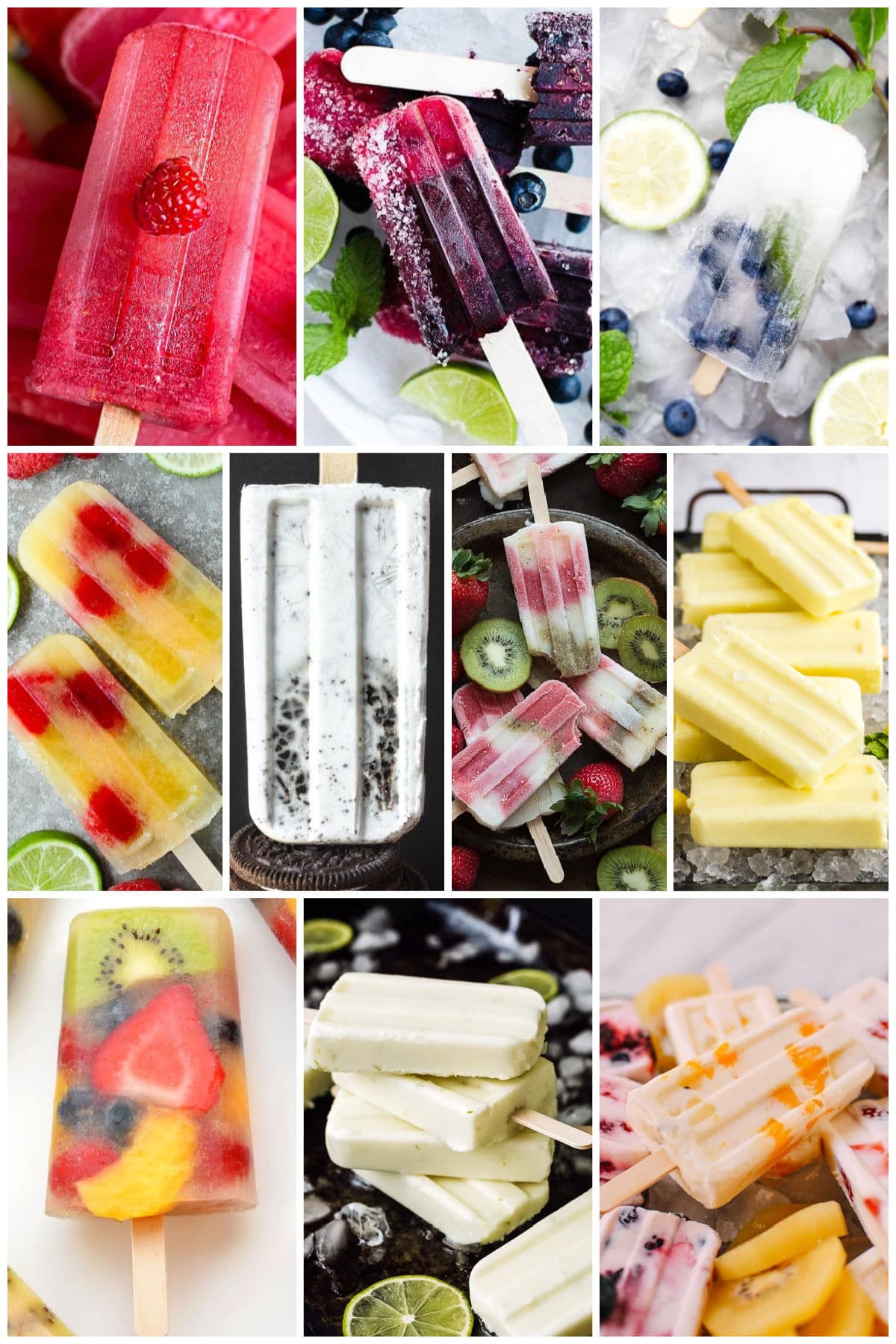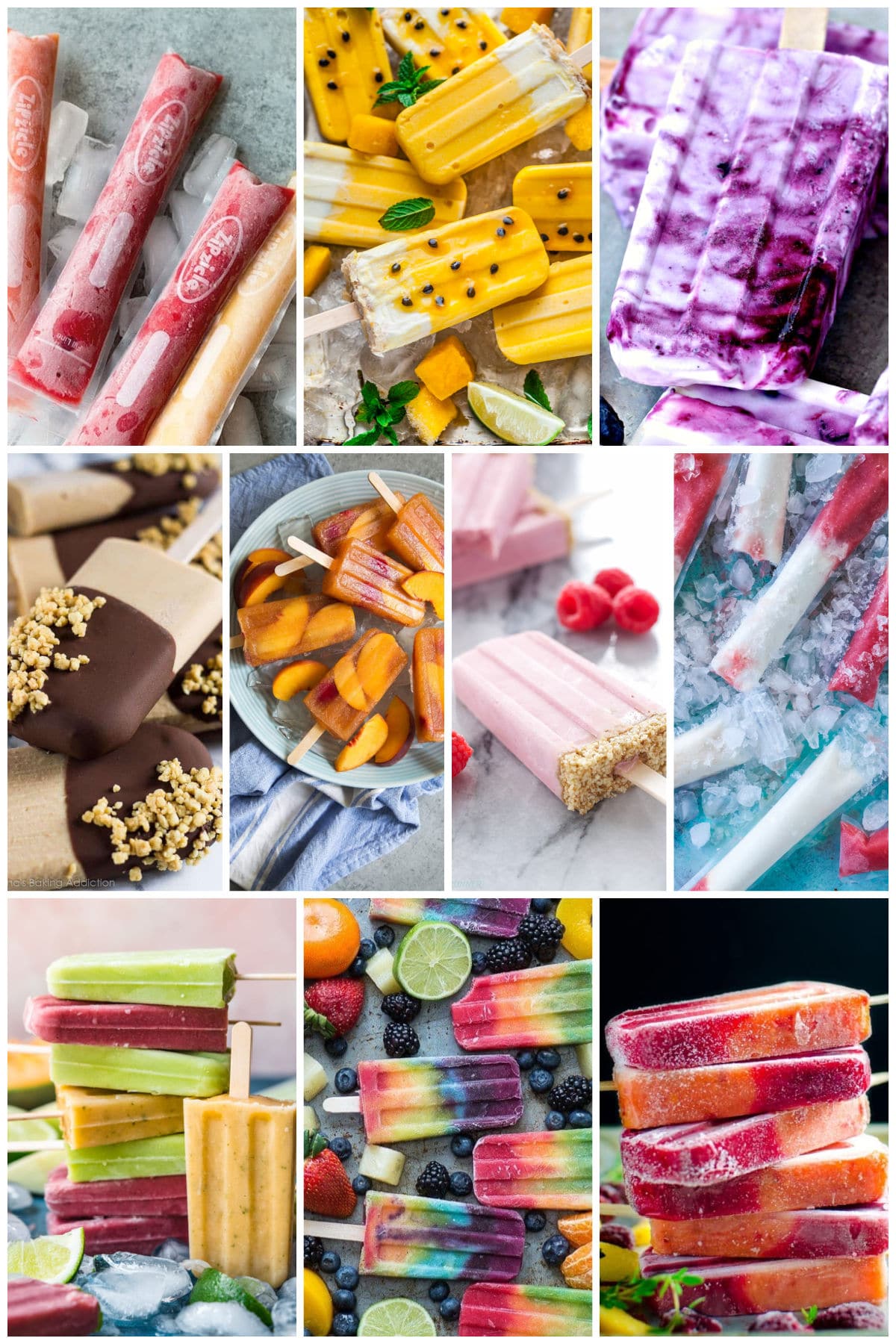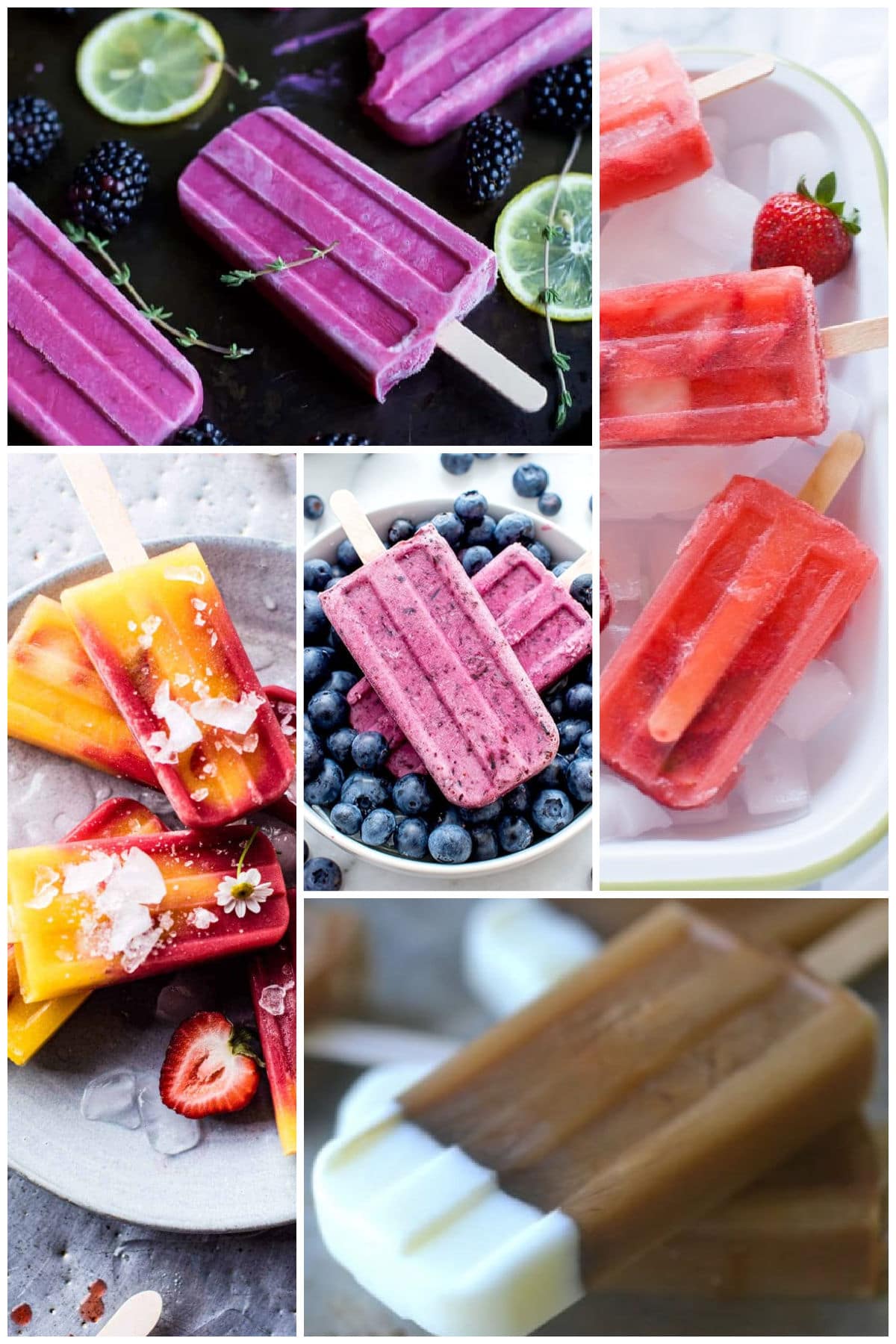 This amazing list has so many different popsicle flavors. You could make different popsicles all summer long! Feel free to use these recipes as inspiration and add your own favorite fruits and flavors.
For a cool way to beat the heat, try some of these recipes next time the temperature soars!