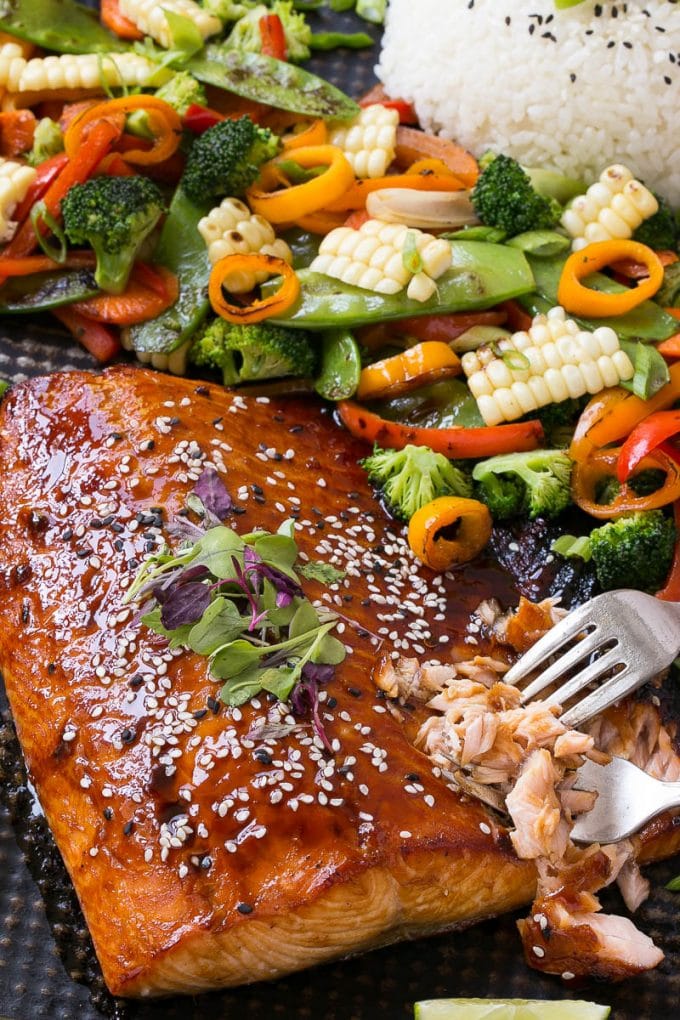 This hoisin lime glazed salmon is an easy and healthy dinner choice – the salmon and vegetables cook together on the same pan.
This hoisin lime glazed salmon with mixed vegetables is one of the best salmon dishes I've ever had. There, I've said it. Clearly as a food blogger my job is to make delicious food and I take that job very seriously. There are many recipes that never make it on to this blog – if I'm not happy with the food or the photographs I don't publish it. I've been cooking for a long time, long enough that most of the time I can put out a delicious dish. But there are times when I create something extraordinary, and this is one of those times. I made this salmon 3 days ago and pushed it to the top of my post queue so that I could share it with you immediately. It's just that good. 
As I mentioned before, this hoisin lime glazed salmon is amazing, but on top of that the dish has a few other benefits – it's healthy, quick and the salmon and veggies cook together on one pan. I can't officially call this a one pot meal because you'll actually need a pot and a pan, but it's still super easy to make.
First off is the hoisin lime glaze – this sauce is made of a few simple ingredients like soy sauce, ginger, lime juice and hoisin sauce. The ingredients go into a pot to simmer for about 10 minutes which creates a thick, intensely flavored glaze.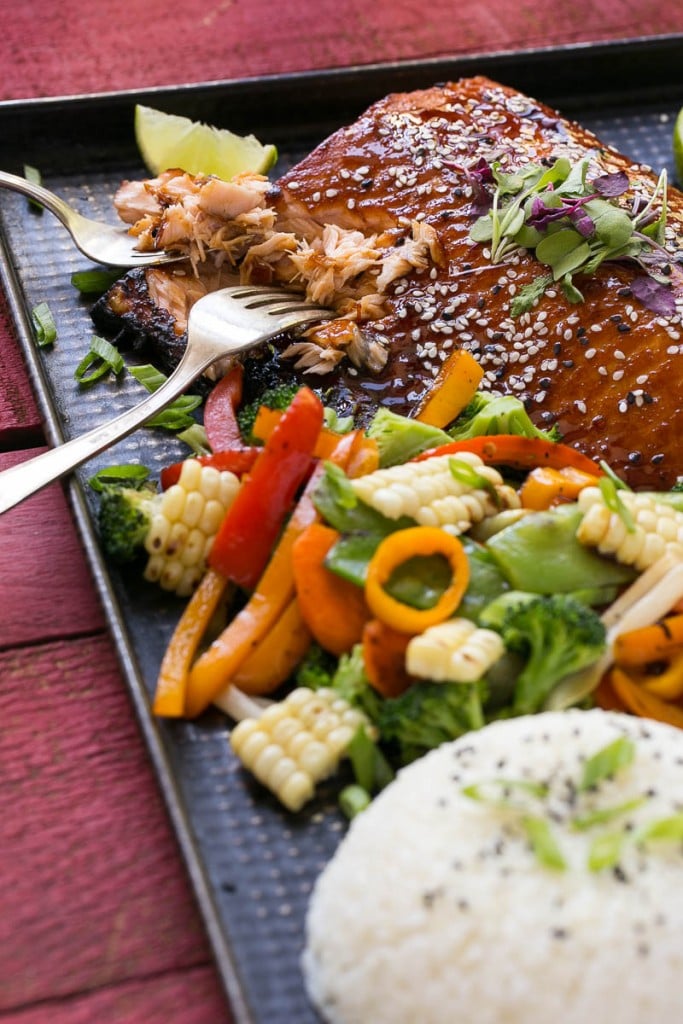 The salmon gets coated in the glaze and then is broiled in the oven with a pile of fresh vegetables on the side. I used bell peppers, broccoli, snap peas, green onions, carrots and some fresh summer corn, but you can use whatever veggies your family likes best. Other great options are zucchini, red onions, bok choy and mushrooms. I don't add the sauce to the vegetables until after they've come out of the oven, that way they won't burn from the sugar in the glaze.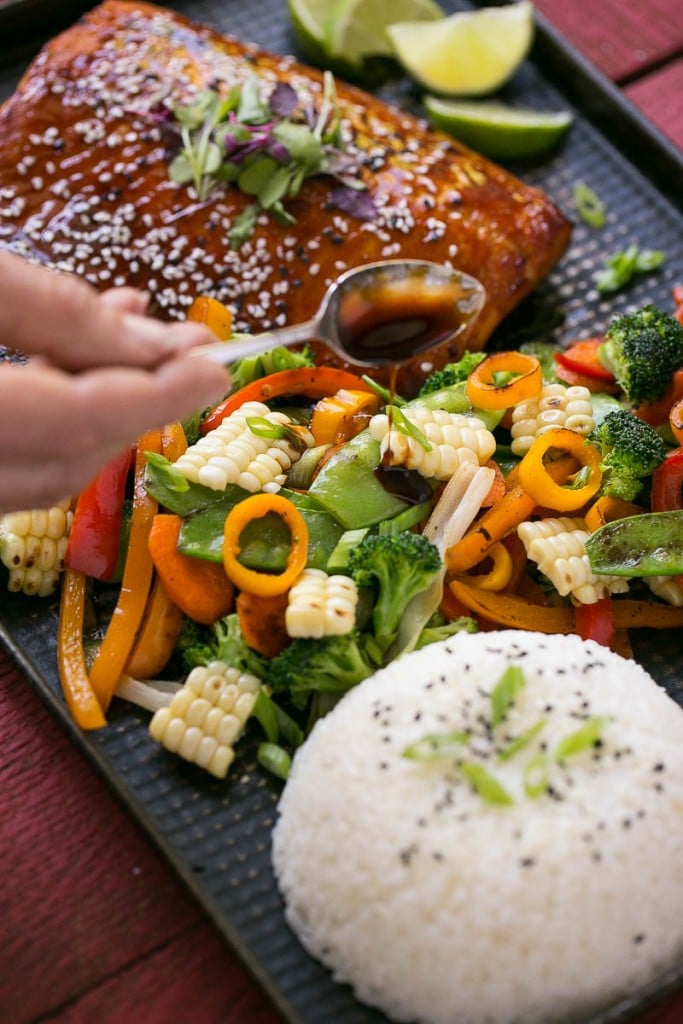 While the salmon and vegetables cook in the oven you can put up a pot of rice or even boil some asian noodles to go on the side. You'll have a complete meal in 30 minutes or less, perfect for a busy weeknight. But no one will know that it only took you half an hour, everyone will assume that you spent all day making something this delicious!
Still hungry? Follow Dinner at the Zoo on Facebook, Twitter, Instagram and Pinterest for more great recipe ideas!