Summer entertaining can be fun and festive without a lot of work involved. Here are 5 simple patriotic entertaining ideas that your guests will love!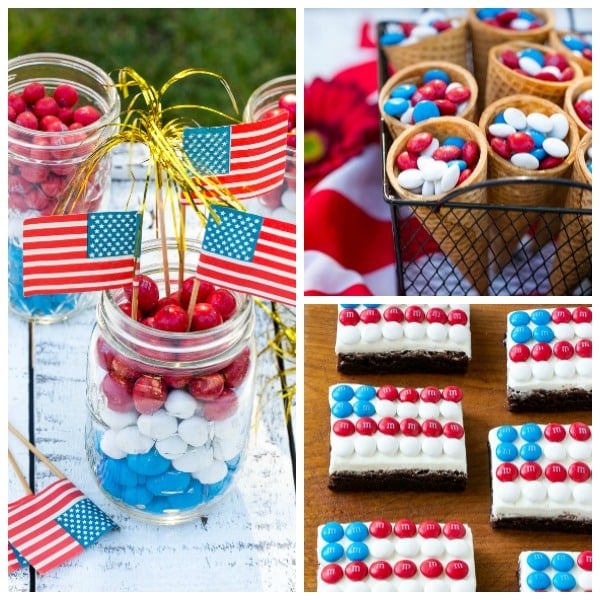 I am so ready for summer – we've had some strange weather in California lately and I can't wait to trade in the constant cloudy skies for some sunshine and hot weather. One of my favorite summer activities is having family and friends over for barbecues, especially on the 4th of July. With three kids aged 5 and under, I don't always have a ton of time to put out an elaborate spread, but I always try to make a little time to come up with a few festive food and decorating ideas. Here are five of my favorite easy patriotic summer entertaining ideas, all using Red, White & Blue M&M's! I used patriotic M&M's that I purchased at Target, they even have a great Cartwheel deal going on now for many Mars and Wrigley products as well as Pillsbury mixes and frosting.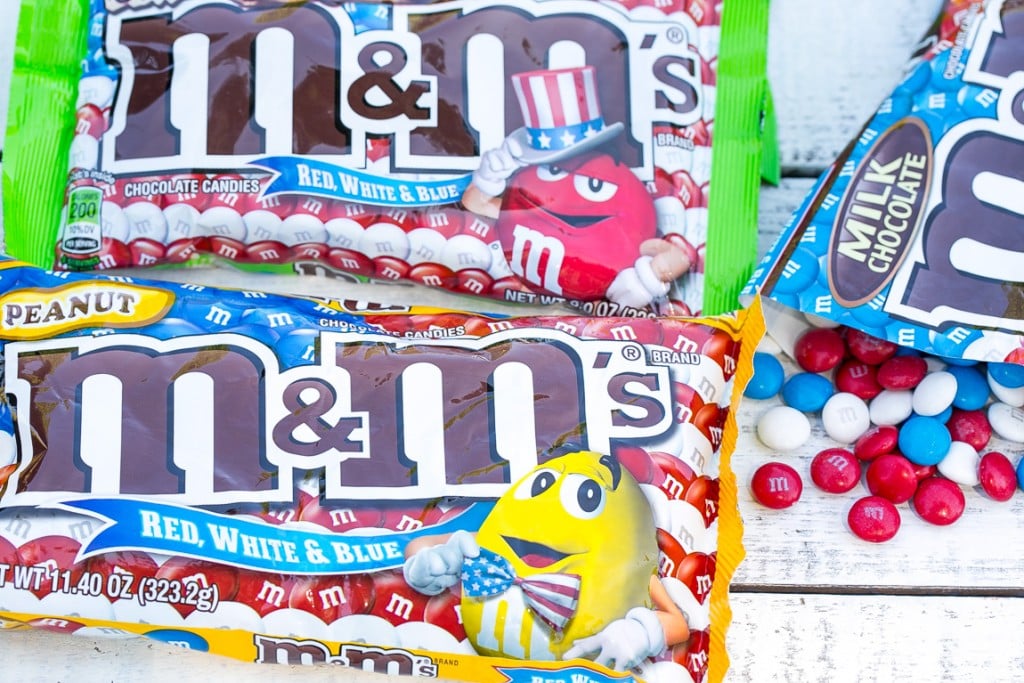 You can use your favorite type of Red, White & Blue M&M's for these ideas; I used milk chocolate, peanut and s'mores varieties.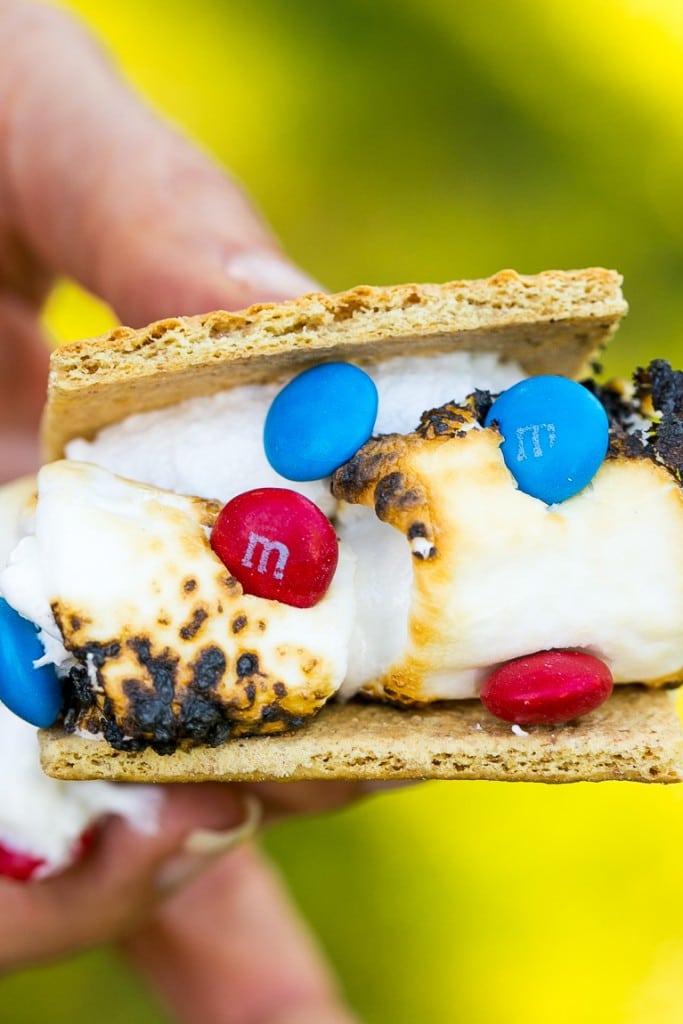 Patriotic S'mores: Nothing says summer time like s'mores, but who needs chocolate bars when you can create colorful patriotic s'mores with M&M's instead? Simply place one or two toasted marshmallows between two graham cracker squares and tuck in some M&M's.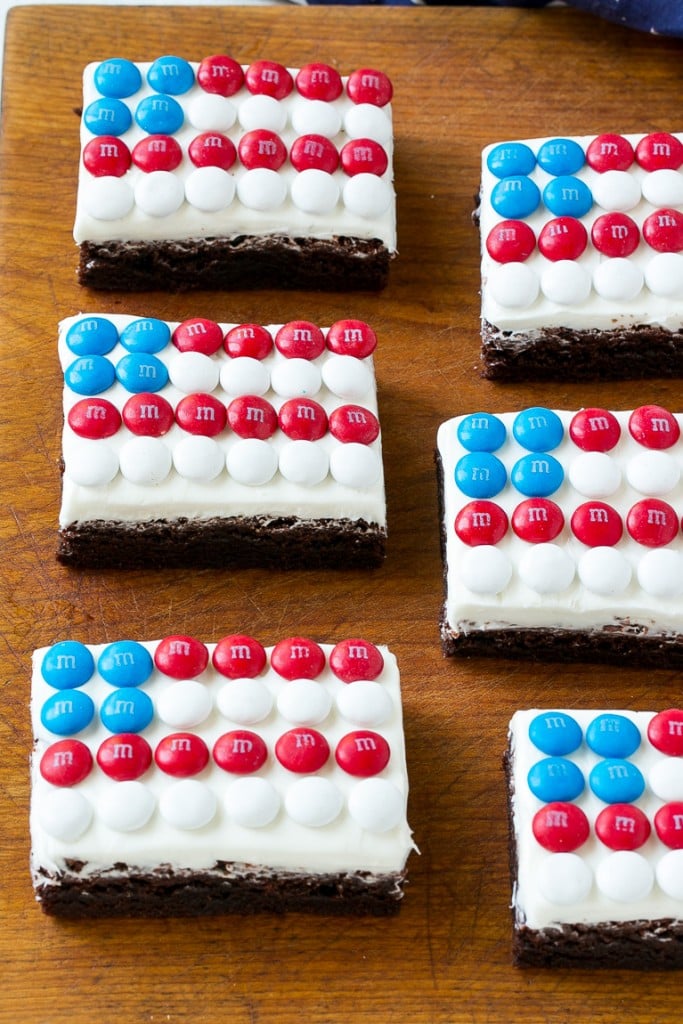 Flag Brownies: Simple brownies become something spectacular when you dress them up with an M&M's flag design on top! I used Pillsbury brownie mix which I baked according to package directions. I cut the brownies into rectangles and added a layer of Pillsbury Vanilla Frosting. I then created the flag pattern by placing Red, White & Blue Milk Chocolate M&M's on the top.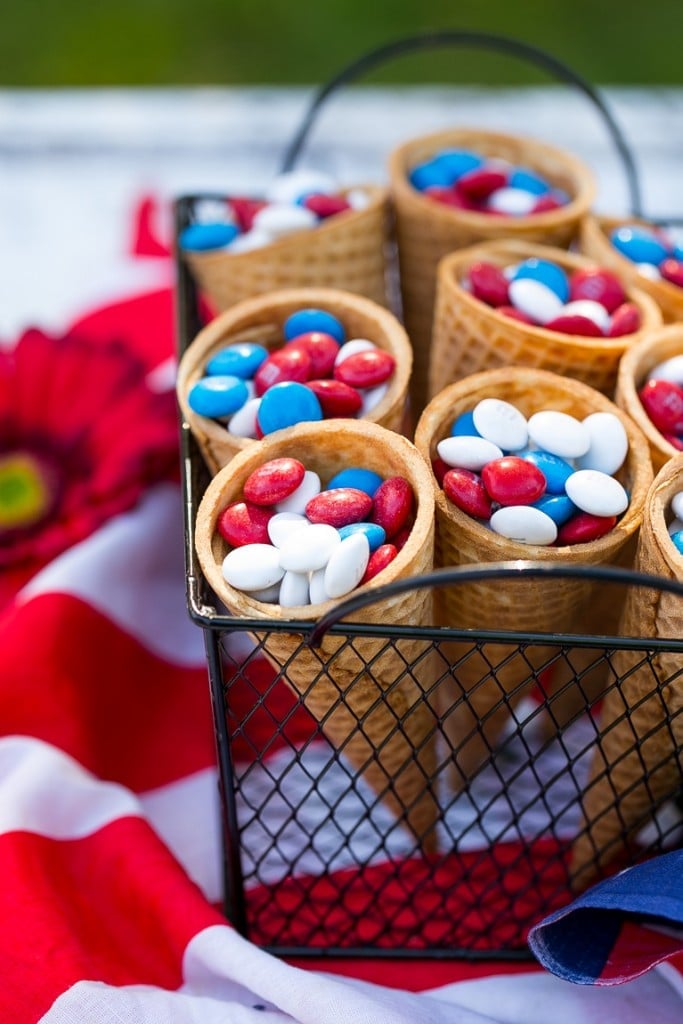 Candy Cones: While a bowl of M&M's is always appreciated at any party, it's even more fun to put out individual servings of the candy inside of ice cream cones! This was a huge hit with the kids, they loved carrying their treats around the yard and had a great time snacking on the empty cone after the M&M's were all gone.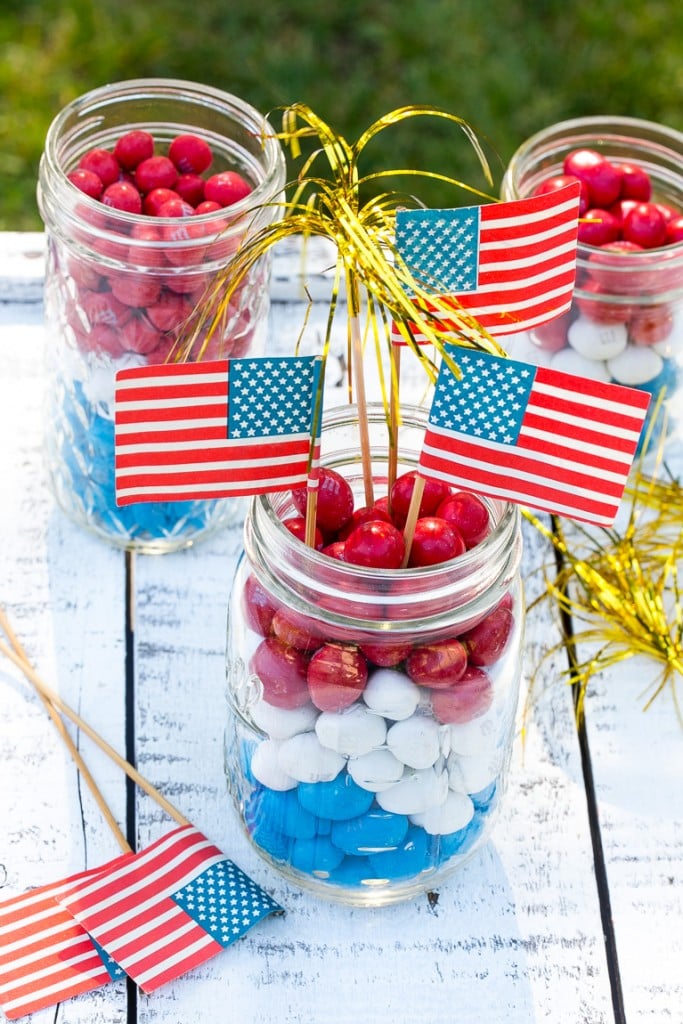 Firecracker Centerpieces: My kids helped me create these centerpieces by filling glass jars of different shapes and sizes with Peanut and S'mores Red, White & Blue M&M's. You can create a layered look like we did here or simply fill the jars with a mix of the colors. The centerpieces are finished off with flag picks and decorative skewers that I picked up at the party store. Simple yet so festive!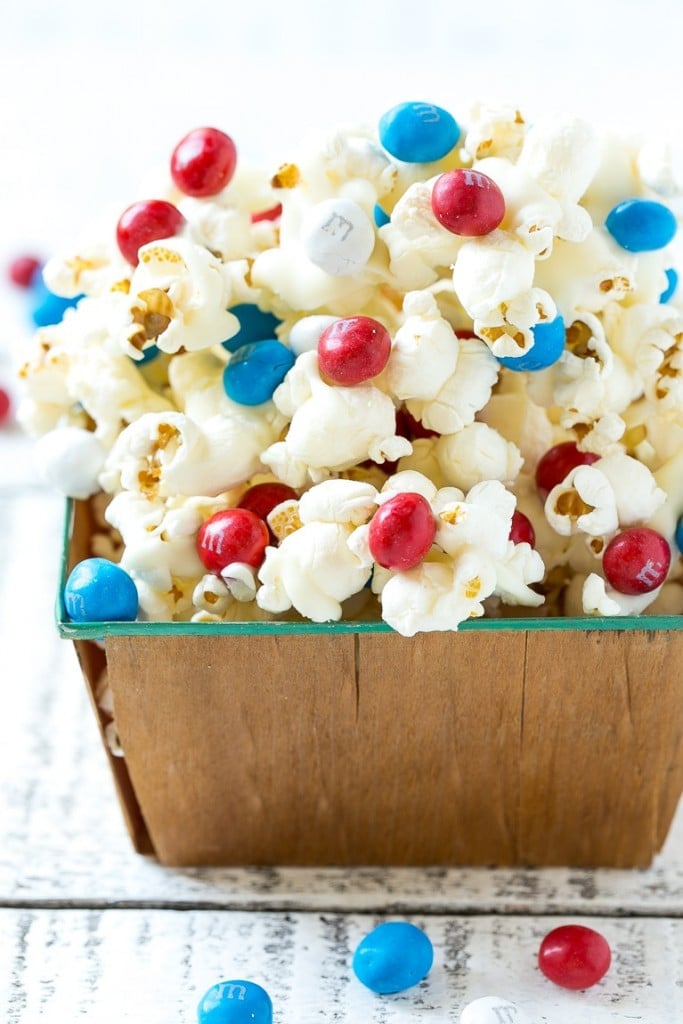 Sweet and Salty Patriotic Popcorn: For this party snack, you simply need a bag of popped popcorn, some white chocolate chips or candy melts, and your favorite variety of Red, White & Blue M&M's. Lay out the popcorn in a single layer on a baking sheet, drizzle on some melted white chocolate or candy melts and sprinkle M&M's over the top. Let it dry and you've got an easy and delicious party snack.
Entertaining doesn't have to be complicated or time consuming. The fun thing about these projects is that they're simple to put together yet add a lot of festivity to any gathering. You can even get the kids involved – my girls were in charge of sorting the bags of M&M's into piles of red, white and blue candies to create some of these ideas and they had a blast!
I'll definitely be heading over to Target soon to pick up some M&M's and other supplies for our next party. My girls are already looking forward to the 4th of July and I can't wait to make this holiday a special one for them with some patriotic fun using M&M's. You can never go wrong with 4th of July recipes!
This post is sponsored by MARS. All thoughts and opinions are my own. Thank you for supporting the brands that make Dinner at the Zoo possible!