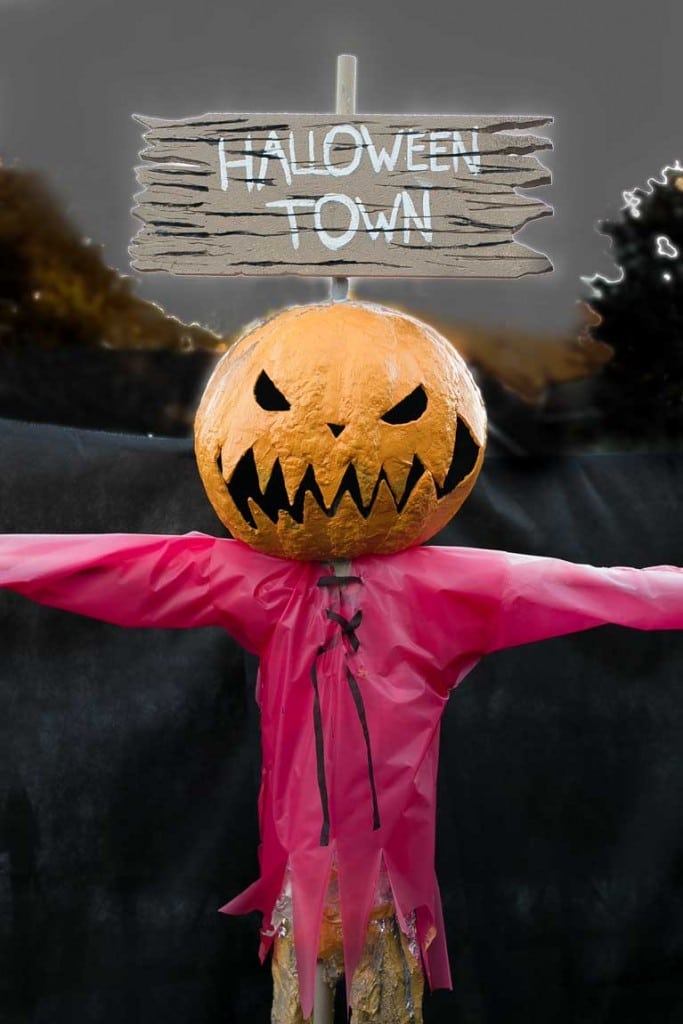 Happy Halloween everyone! No recipe today, instead I'm sharing the most epic handmade Halloween display with you. Welcome to "The Haunt"!
I have this friend who is super talented – she works full time, takes care of her two boys, runs an Etsy shop and a YouTube channel and also manages to put on an amazing Halloween display in her front yard every year. I'm not really sure when she sleeps! She and her boys plan for the haunt all year long and it's looking absolutely amazing.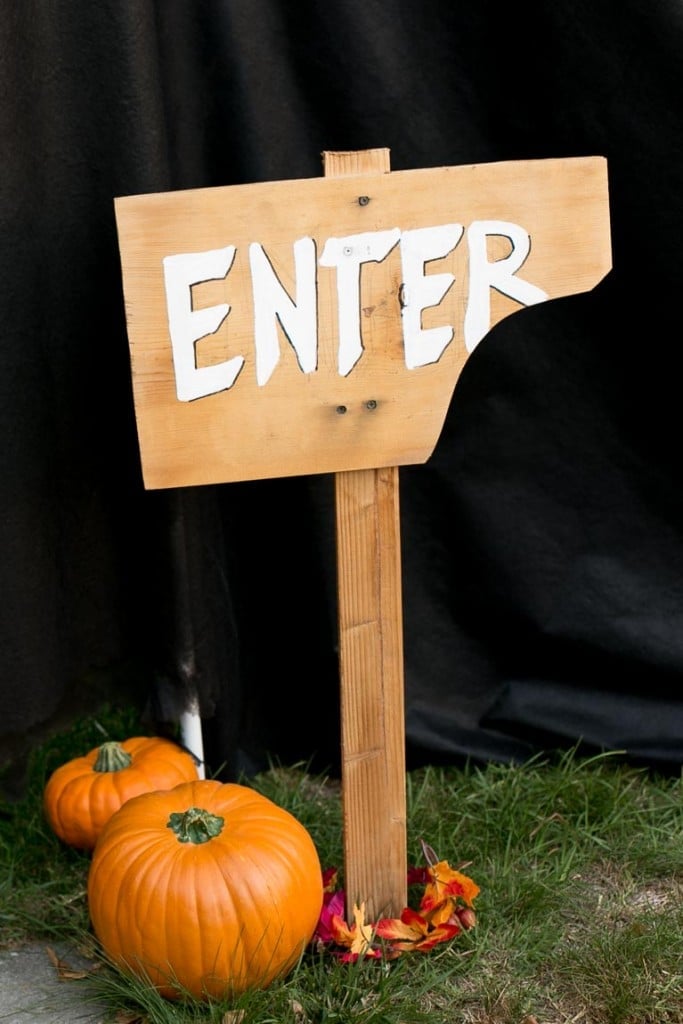 Every good Halloween scene has a pumpkin patch, and this one is no exception. But it's definitely not your typical pumpkin patch!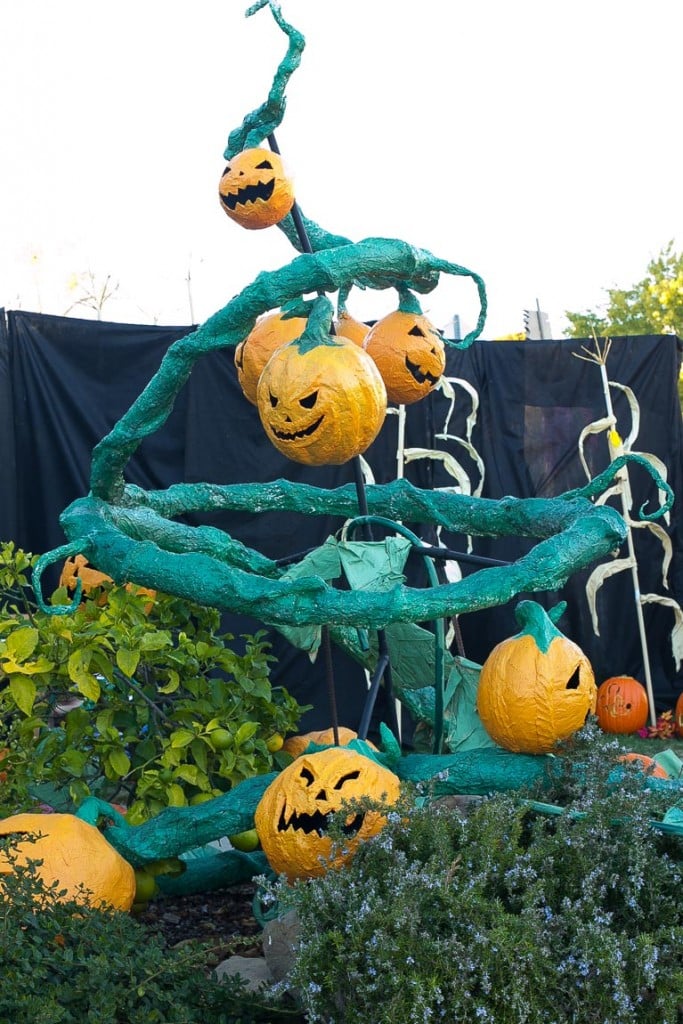 Just to be clear, she MADE all of this by hand. Just look at the fine detail.
After you walk up her driveway and head past the pumpkin patch you walk through a little cornfield and into a graveyard.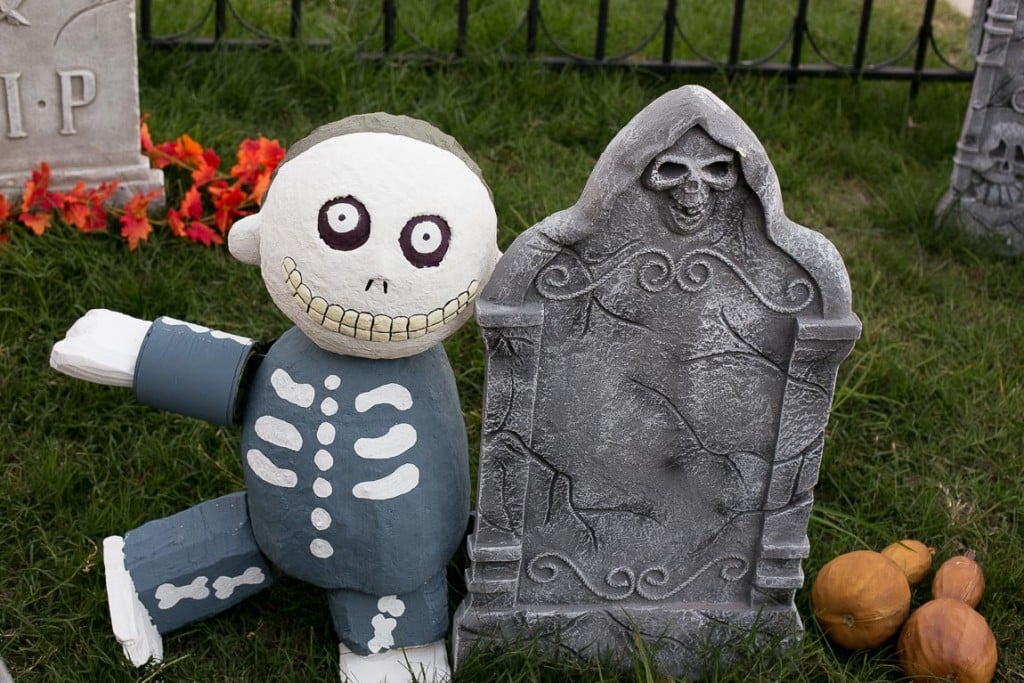 Yep, that character from Nightmare Before Christmas is also made by hand.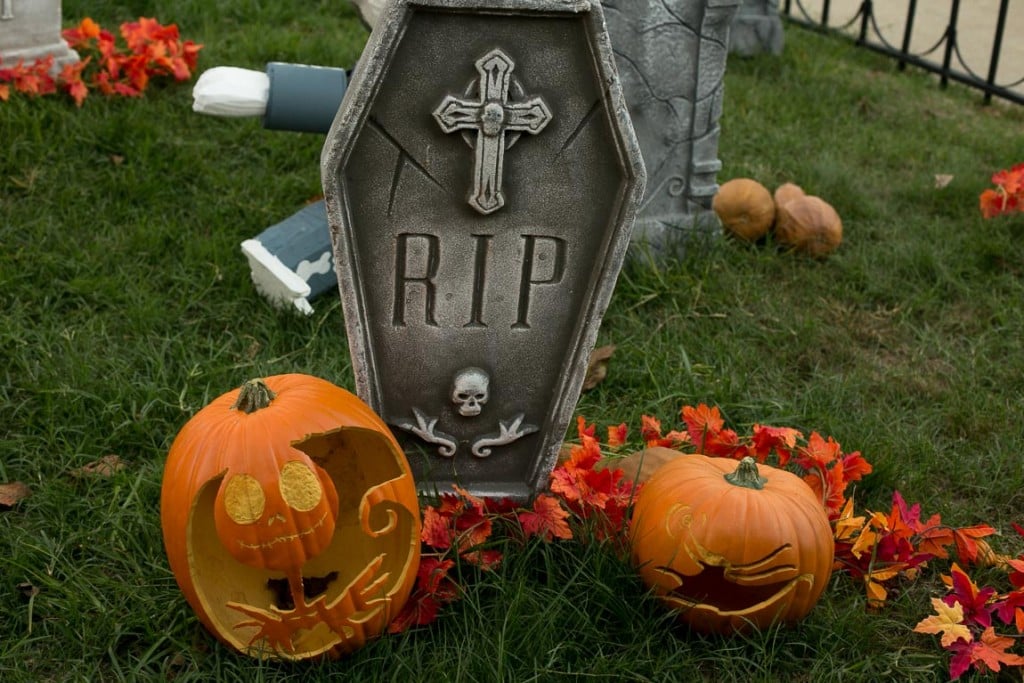 No graveyard is complete without some spooky trees. These trees are about 8 feet tall and yes, she MADE them.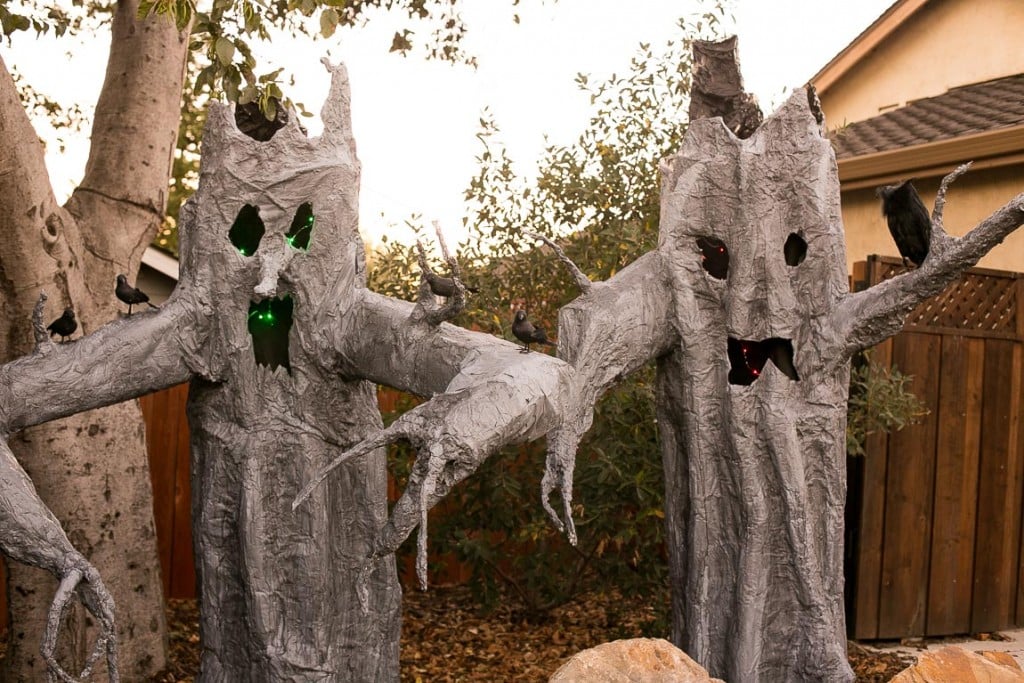 In the graveyard is my favorite part of the haunt – Jack and Sally from the Nightmare Before Christmas!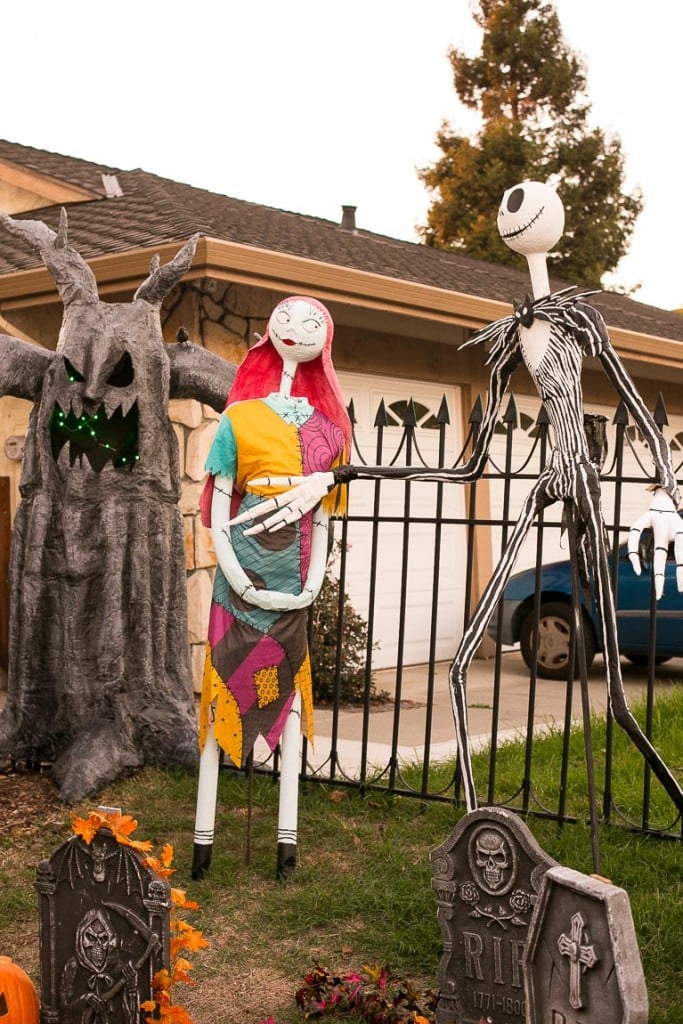 You have to work for your candy here – take a trip through the dungeon to get some treats.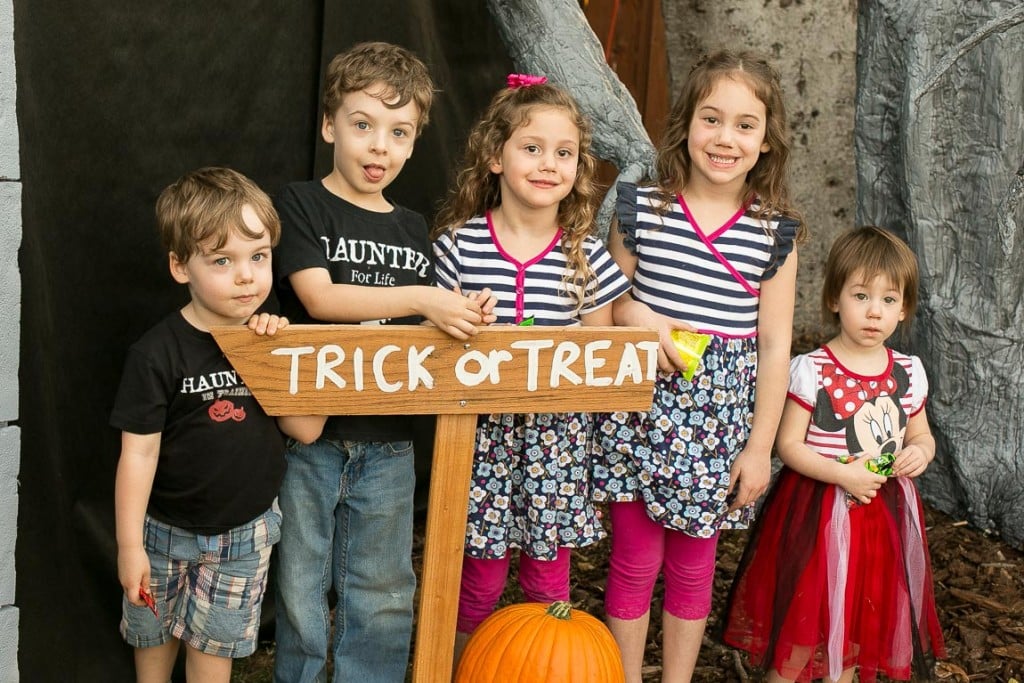 Some people don't make it out of the dungeon alive…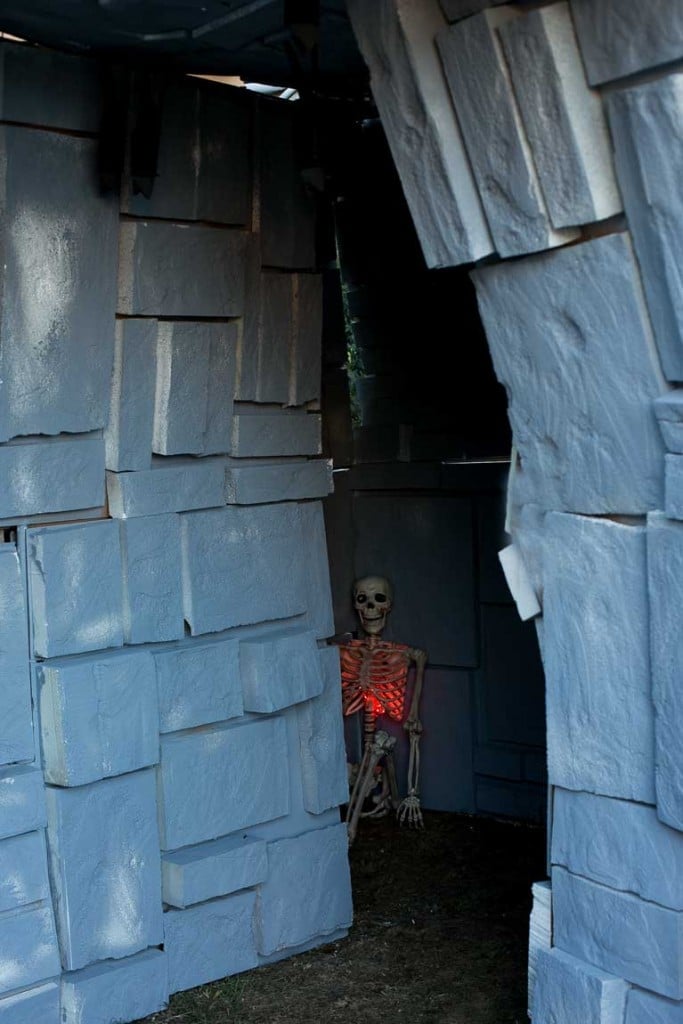 After you've braved the dungeon you spot a giant pile of candy – but you'll have to get past Maleficent the dragon if you want a treat. The dragon actually moves!!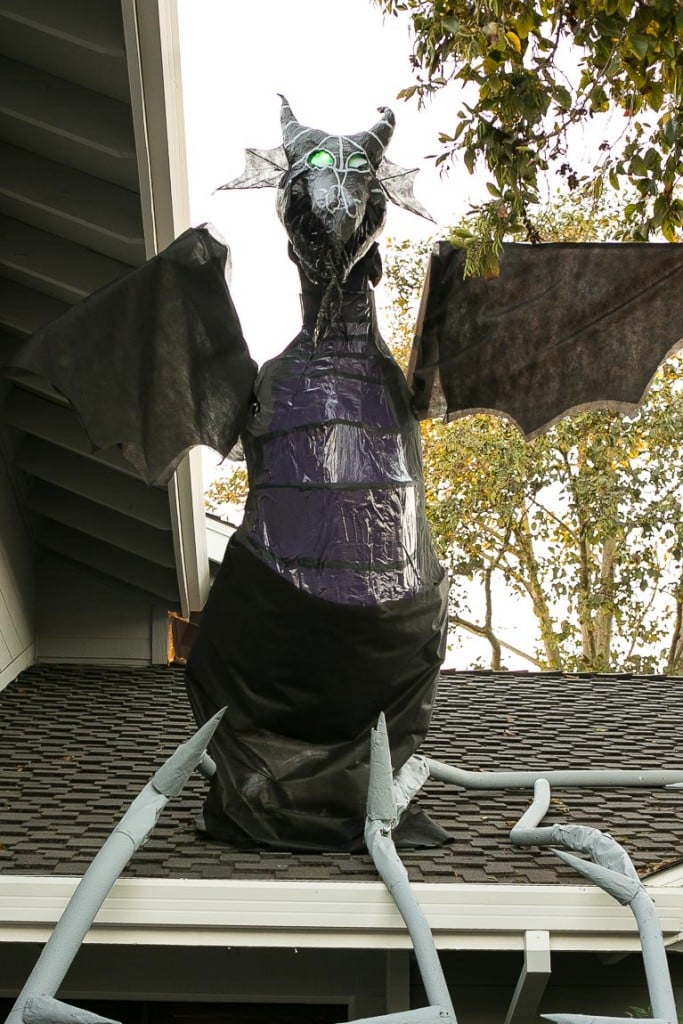 Below the dragon is your prize, some sweet treats.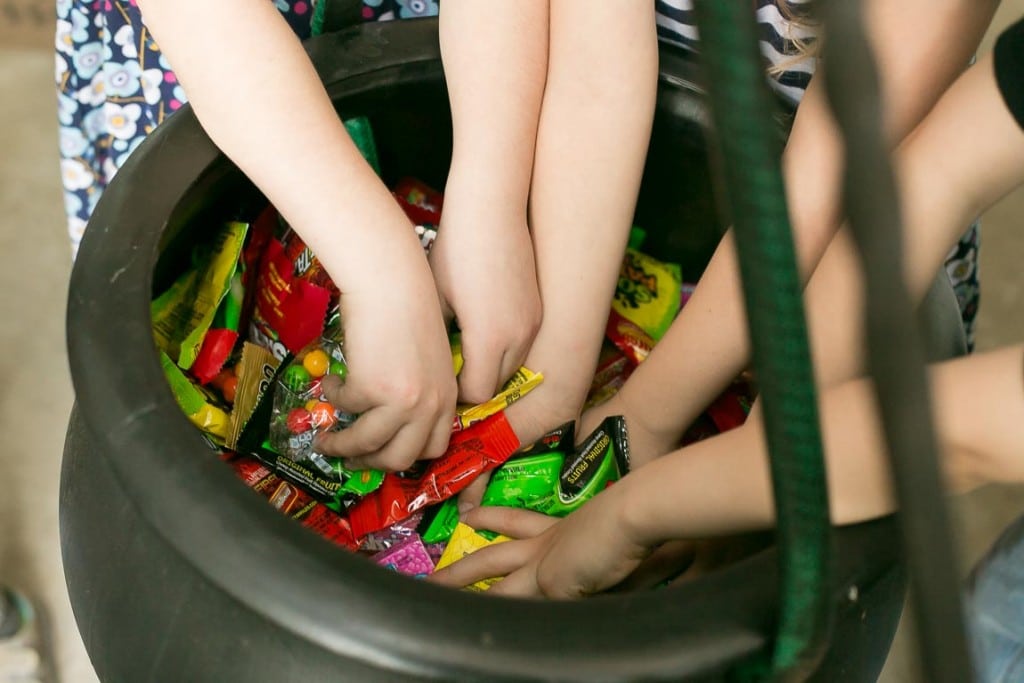 We may or may not have bribed the kids with candy to get them to pose for pictures…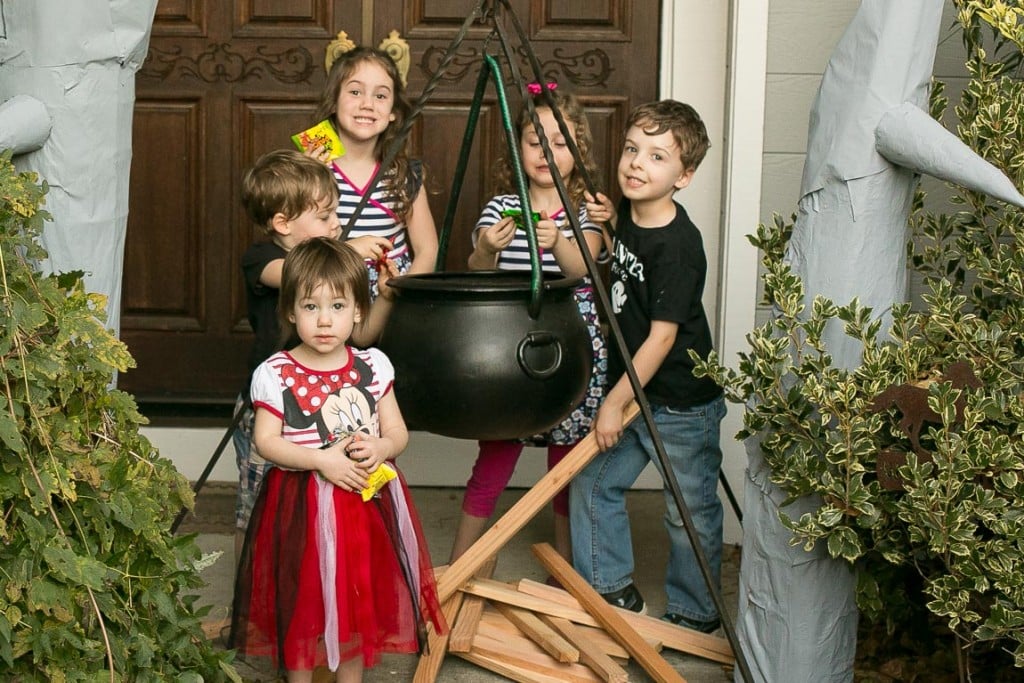 Don't relax just yet, you've gotta get past the gigantic spider to make your way out!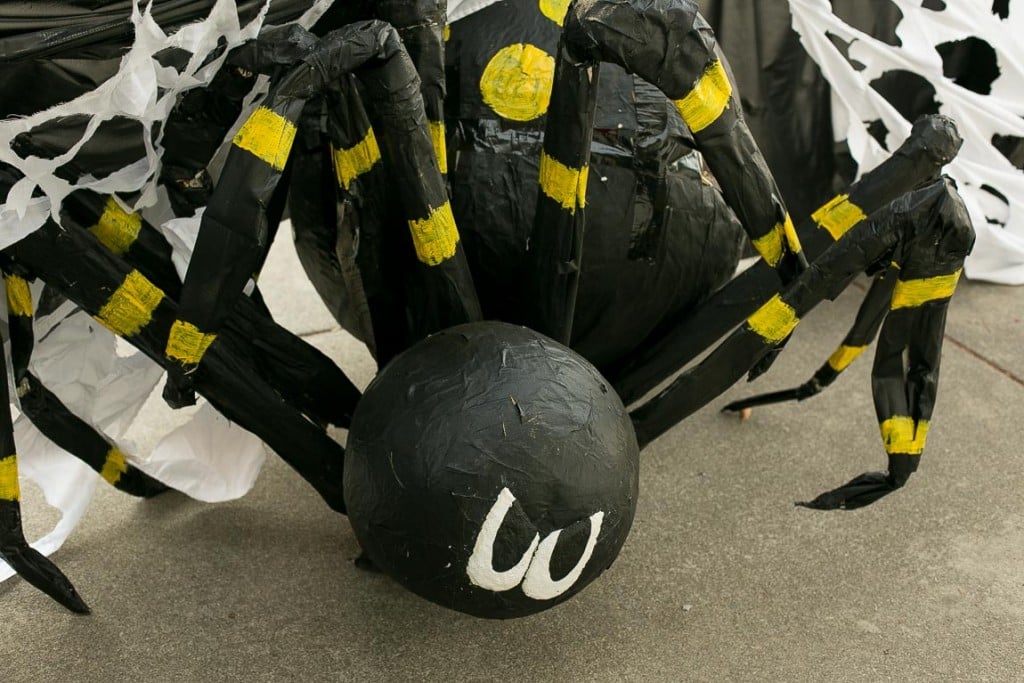 Go past the spider, turn left where the Peanuts gang tells you to exit and you're back to your regularly scheduled trick-or-treat route.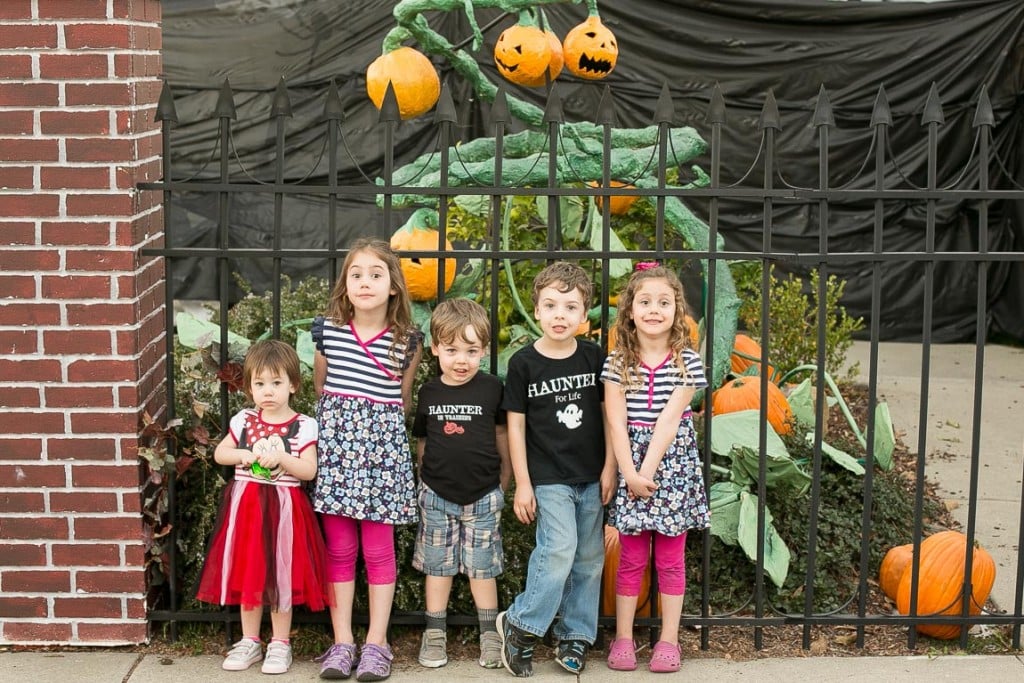 See that "brick" post and that fence? She made that too, it's not normally there! No detail is spared. I would like to say that my kids helped with the haunt, but really they made about 2 bats, 1/4 of a pumpkin and cheered on their buddies from the sidelines. My friend documents all of her haunt-making adventures on her YouTube so feel free to follow along if you're interested in a behind-the-scenes look at how all this is made.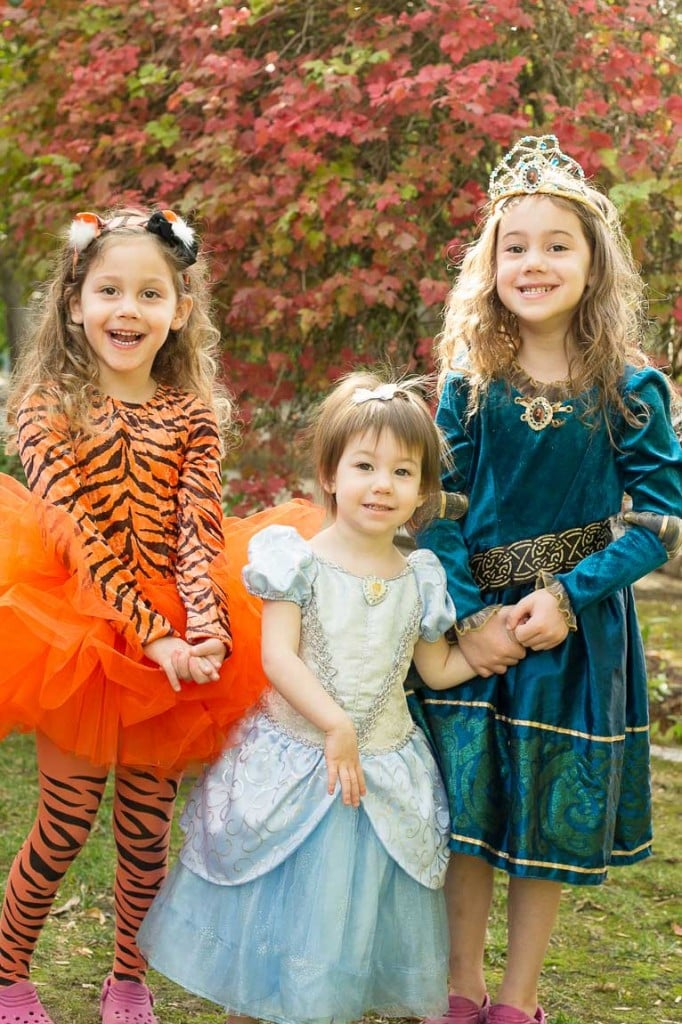 Have a very Happy Halloween and a great weekend, we'll be back to our regularly scheduled programming on Monday!